6 Reasons Why Coding Bootcamps Are Worth Attending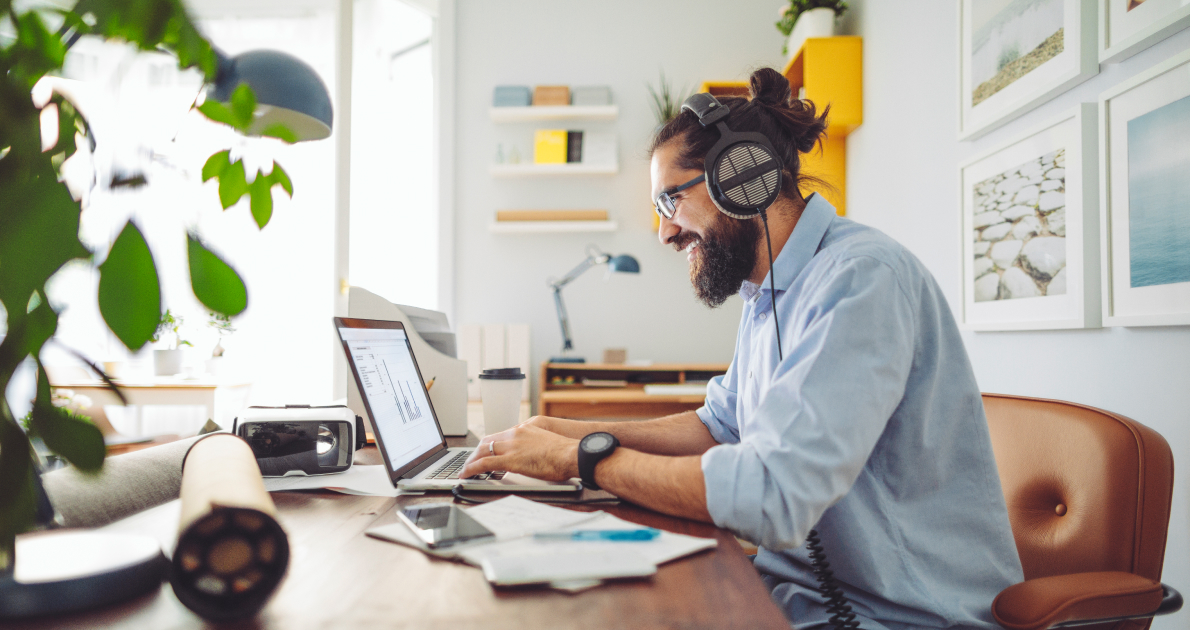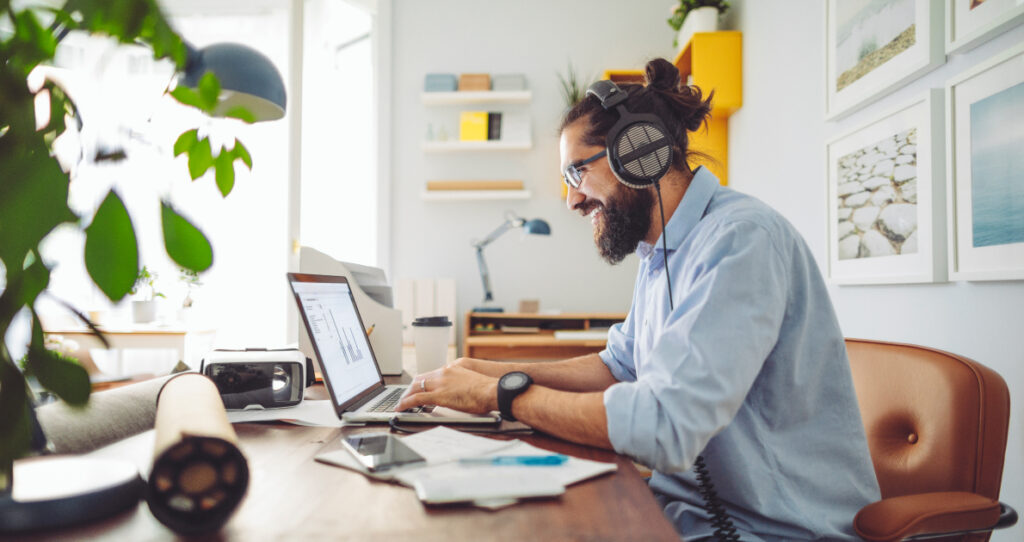 The productivity of workers has shifted into high gear. Everything we do is accelerated, expeditious, and can change at a moment's notice. This change is directly noticeable in the tech industry, where new designs and intelligent products emerge into the marketplace. As a response, new programming techniques and languages have come into play, and people need to learn those skills quickly and effectively.
Enter the innovative bootcamp model. Rather than spending four years in a traditional educational setting, bootcamps and accelerated learning programs give you the knowledge you need to develop new skills at a faster pace. Programs are available to teach you many skills: from broad, all-encompassing concepts (Growth Marketing) to specific languages (Full Stack Python).
Are coding bootcamps worth it? You shouldn't be blind to the amount of work required to attend a bootcamp. It's not easy. Bootcamp programs are designed to teach you multiple years' worth of skills in a matter of months. It takes a certain mindset and level of commitment to succeed in a coding bootcamp.
It's important to note that not all bootcamps are created equal–in addition to reading articles like this, you should do your own research into a particular bootcamp and program to determine if it is worth the investment of your time and money.
What are the benefits of a coding bootcamp?
Why would someone feel compelled to try something new that requires a massive amount of their time and energy and essentially put their life on hold to attend an unconventional form of higher education? While each individual's circumstances and reasons are unique, here are some of the most common reasons:
You need a professional reboot. 

You're at a dead-end job, and you need to make a change. Your career has come to a halt, and you're weighing different options to increase your professional

experiences

so you can dive into something new.

You're at a crossroads. 

You have a job, maybe you enjoy it, but you're ready for a change. You've heard on the news, through friends, or via social media that there are bootcamp programs where you can rapidly learn an in-demand skill in just a few months and land a high-paying tech job as a coder or data scientist.

You're ready to level up. 

You have an undergraduate degree – maybe even a Master's or a Ph.D. You love your field. You're in the right industry, but there are emerging skills or languages that you haven't learned, and jobs are requiring them. To keep up with the job market and to further your career potential, you need those skills – fast.

Read one student's inspiring story

.

You're looking for a push. 

Your professional journey isn't progressing as quickly as you want, and you're looking for a change.

You've heard about the power of bootcamps to accelerate careers and want to learn more.
These are all reasons why one might consider attending a coding bootcamp, but do coding bootcamps work? Below are some of the benefits of bootcamps that might help you decide if a coding bootcamp is worth it or not for you.
1. Accessibility
Choosing to attend a coding bootcamp is an investment of your time, energy, and money, but it may still be more affordable than attending a traditional four-year program. Bootcamp programs might also have less strict admissions requirements, making them more accessible.
2. Flexibility
Coding bootcamps come in all shapes and sizes, meaning they're very flexible to fit many different lifestyles. If you have the time and commitment, you can quickly complete a bootcamp in a matter of weeks. On the other hand, if you're working a full-time job, you can attend a bootcamp part-time; it will just take you a little longer to complete. Some online bootcamps offer tons of flexibility, allowing you to work on your schedule, either on the weekends or at night, and attending in-person classes only select days a week or entirely remote.
3. Innovative Payment Options
Many bootcamps offer flexible repayment options, understanding that students might not be able to afford their program until after they're done and find a job. Additionally, coding bootcamp loans are available that can also have flexible repayment options depending on your situation. Check with your school to see what payment and financing options are available to you.
4. Practical Skills
Coding bootcamps focus on practical skills rather than other aspects of computer science such as theory. The skills taught in a bootcamp will focus more on what you would do during a typical workday coding for a company. You won't learn the theory behind it as you would with a four-year degree, but you should be able to jump into completing tasks right away. 
5. Coding Bootcamps Can Help with Getting a Job
In this highly technical field, it's the practical skills that give you the tools you need to be successful at work. When applying for jobs, you'll have the confidence to know whether you're the right fit for the job, have demonstrated tangible skills, and can speak to the bootcamp projects you mention on your resume during an interview.
Many bootcamps will actively prepare you for the job search process with mock interviews, resume help, and more. You might also benefit from a bootcamp's sometimes large, active alumni network, which can be very valuable when it comes to landing a job.
6. Employers Like Coding Bootcamps
Employers often like coding bootcamps because they provide potential employees with the up-to-date knowledge and skills they need to get the job done and get it done well. According to Course Report, 79% of bootcamp graduates surveyed are employed in a job requiring the skills they learned at bootcamp.
You might even find that companies who have hired bootcamp graduates in the past may be more likely to hire additional bootcamp graduates.
What happens after the program?
Aside from being a great way to gain new skills, bootcamps have a large focus on career development. Most bootcamps even have a network of partner companies that hire graduates directly. Even better: After the program ends, you'll be among the best new minds in the industry, your fellow graduates. Networking is key in the tech industry, and after spending every day for several months with a group of people, they will become your best advocates.
Are coding bootcamps worth it?
There can be a tangible value for your future if you find the right bootcamp program for you and have the commitment, drive, and discipline to successfully complete a coding bootcamp. Your completion of a bootcamp can help you get the job you want if you're new to coding or help you get that promotion you've been eyeing if you're already in the industry. Gaining new skills can help you achieve the personal and professional goals you've set for yourself. 
At Ascent, we want to help you complete your education and succeed in your career goals. If you've decided that it's time to take the leap and attend a coding bootcamp, take a look at our tips on how to choose a coding bootcamp and how to prepare for bootcamp. You can also visit our blog for more resources to help you succeed in your bootcamp journey and beyond.
Are coding bootcamps hard?
Bootcamps, as the term suggests, are known for being grueling and requiring hard work and discipline. Coding bootcamps can also be taxing and a big-time commitment. You will work on a lot of projects and learn a bunch of new information. However, as hard as it can be, your commitment will get you through it, and you'll gain all the benefits of your coding bootcamp. Keep in mind that employers are looking for candidates who are tenacious and committed. If you've graduated from a bootcamp, you can speak to your experience in this area, which can help you in getting a job after your coding bootcamp is done. 
Can you do a coding bootcamp with no experience?
While some coding bootcamps are a great source of continuing education for those who are already seasoned coders, many coding bootcamps require no experience. Coding bootcamps get you the skills, knowledge, and experience that can help you break into coding as a career. 
Can coding bootcamps get you a job?
The right coding bootcamp can be very beneficial in helping you to get a job. They may give you the experience needed to branch into a new career, or they can help you gain more knowledge and experience to earn a promotion with your current position. By performing your own research into a particular bootcamp or program (including reading articles like this!), it can help you determine whether a particular bootcamp is the right fit for you and your career.
Do employers like coding bootcamps?
Employers often appreciate the hard work that goes into attending a coding bootcamp. You are getting hands-on experience with various projects that prepare you for real-world projects and tasks within the workforce.