5 Ways to Budget for Summer Vacation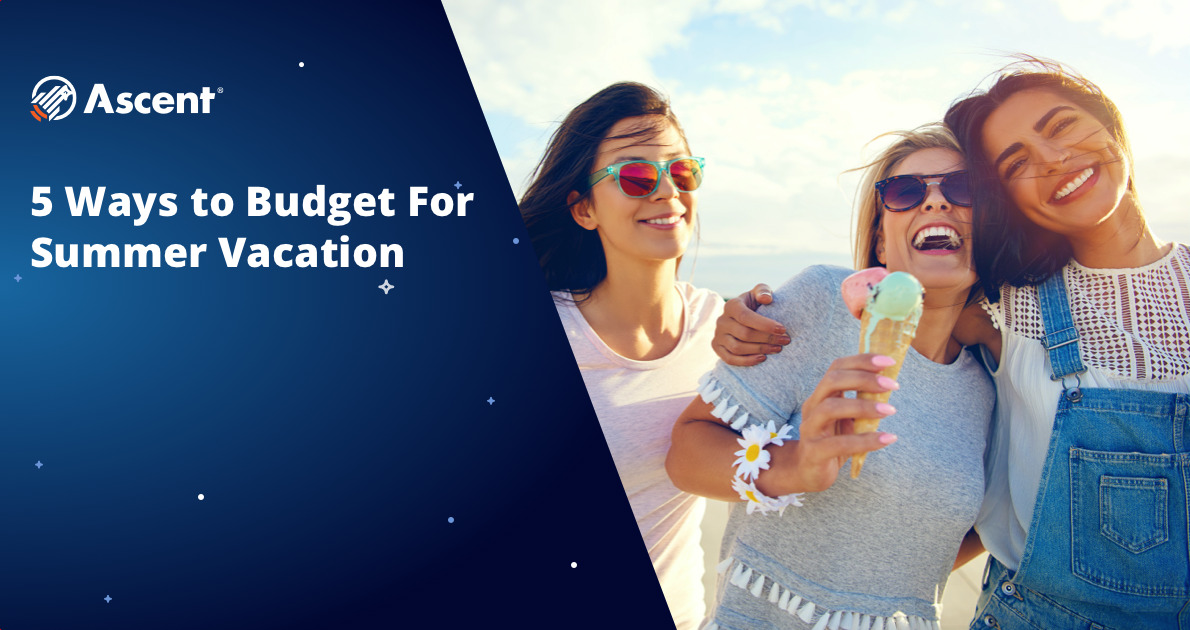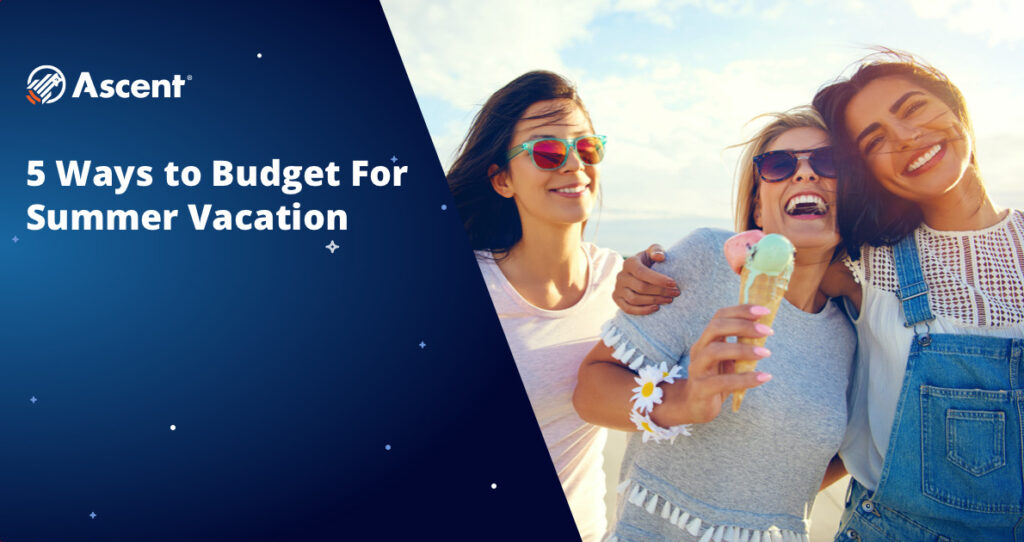 As current and former students, we provide free resources to help you throughout your education, which may include links to third-party websites (where security and privacy policies may differ from Ascent's). For our disclaimer, please click here.
Your summer may look different this year and the feeling of returning to some form of normalcy is just around the corner. Whether you're planning for a staycation close to home or an adventure a little farther away, these five tips can help inspire you to have fun (and stay safe) in the sun this summer.
1. Know Before You Go
The U.S. Centers for Disease Control and Prevention (CDC) has guidelines for travel. There are ways you can be safe and healthy no matter where you go.
Before you book any travel or hotel accommodations, you should do your research on that destination. Some places have different rules and regulations in place to keep everyone safe. For example, the state of Hawai'i requires a negative coronavirus test from an approved testing location prior to your departure. If you fail to follow the state's rules, you're required to quarantine for 10 days.
Be sure to take the time to understand the safety practices and rules in your destination to avoid any unwelcome surprises. This includes Airbnb and hotel cleaning guidelines, as well as travel recommendations. Whether you plan to travel by plane, train, boat, or car, make sure you stay safe in route (that means keeping hand sanitizer and your mask handy).
You can save on travel expenses by taking advantage of bundling packages. Check out sites like Expedia to find out if there are any available deals for your vacation.
2. Road Trips—A "Wheel" Nice Time
In terms of virus transmission, driving may be safer than flying on a plane. You'll avoid large crowds and sitting next to strangers in such a closed space. You'll encounter fewer people, meaning you're at a lower risk of being exposed to COVID-19.
And remember, you don't have to travel to a completely different state. You can have an amazing time in the state you live in! For example, driving along the Pacific Coast Highway in California will take you through so many beautiful new sceneries – big cities like Los Angeles, beach towns like Santa Barbara, or you can even drive to Mammoth Mountain to experience snow. Plus, if you're going on a road trip with friends, you can split the gas money and save on travel expenses.
3. Close-to-Home Staycations Are Fun Too
You don't need to travel far to have a good time. Explore your own city!
Are there any beaches, museums, parks, or restaurants you haven't been to yet? Google is your best friend when discovering new places to explore. Try searching "hidden spots" in your area and see what pops up. This is a budget-friendly way to have fun during the summer and experience something new. There are many ways you can save money in college and still have fun!
4. Follow Health Guidelines
It's important to take the necessary precautions wherever you go. If you travel, CDC highly recommends that you follow these guidelines to protect yourself and others from the virus:
Wear a mask over your nose and mouth when in public.
Stay at least 6 feet apart from people you did not travel with.
If you are eligible, get vaccinated.
Get tested with a viral test 1-3 days before you travel.
Get tested 3-5 days after your trip and self-quarantine for 7 days, even if your test is negative.
Follow all state and local
Nowadays, we need to do more than just a "phone, wallet, keys" check before we leave the house. Make sure to add masks and hand sanitizer to your list too. It's important to pack extra masks just in case you lose one or it gets dirty. Extra items you can pack for an extra safe trip are disinfecting wipes, face shields, and gloves.
In addition to these recommendations, check out some popular self-care tips for students. These tips can help you stay balanced and grounded during your summer vacation.
5. Additional Budget Ideas
Groupon has great deals for activities, travel, services, and more! Check it out to see what deals are available during your trip.
Cook your food rather than buy your food. You can save money by buying groceries and cooking your meals at your home or Airbnb.
Keep a budget! Check out these budgeting tips for students to help you get started.
Ascent Rewards gives you cash-back on many brands you know and love, including travel resources such as Hotels.com, Travelocity, Orbitz, and Hertz. Sign up to save on your summer travels!
Be Safe, Have Fun
You can still give yourself a well-deserved break while being safe and healthy during this time. We hope these tips serve as an inspiration for your next safe and budget-friendly vacation.
We're always here to help you to take care of your physical, emotional, and financial wellness.