🌞Surviving Spring Break: A Parent's Guide🌞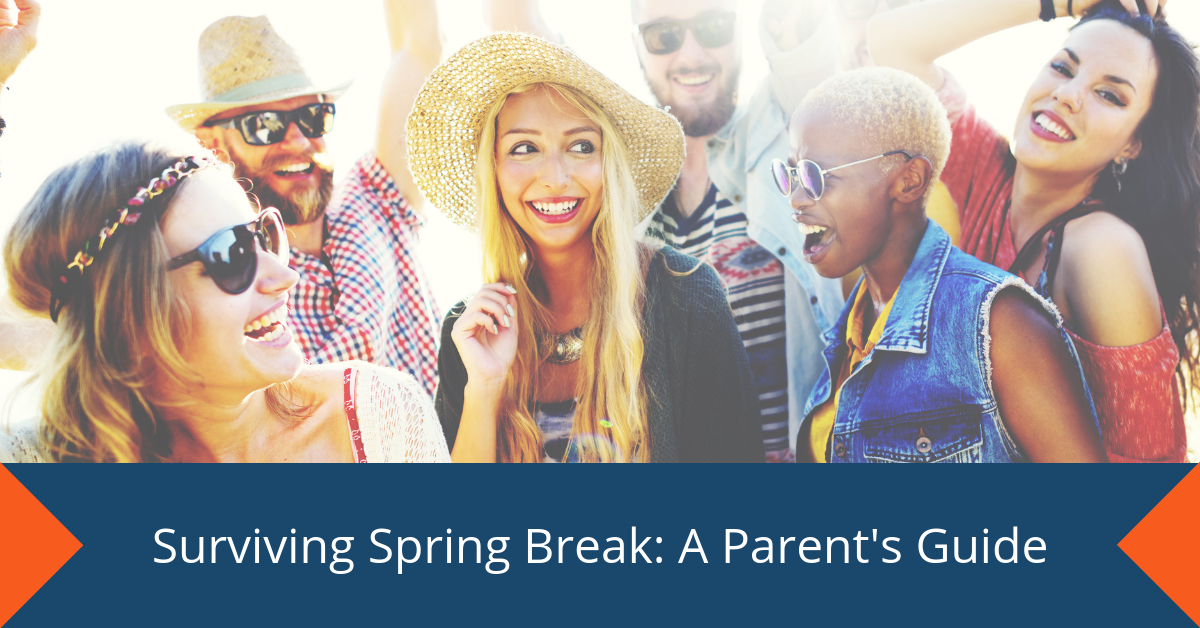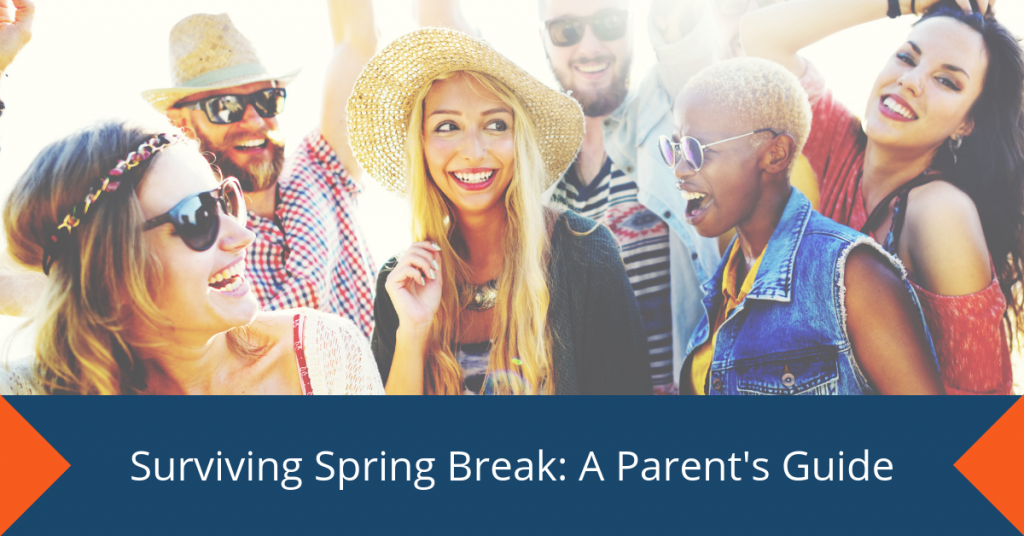 Spring break may be a bit more stressful than it used to be for most parents with kids in college. Not only are your students considered adults, they also may have bigger (or more expensive) expectations about what spring break is supposed to be. Whether you'll be spending spring break together as a family or your student is taking a trip with their friends, here are our top tips for surviving spring break.
Your Money, Your Rules
This is probably the most important thing to remember. If you're paying for the trip, whether you're going with your student or not, you have the authority to say no. Your student is likely not flush with cash, and it's ok for students to live like students while in college. It's not a bad idea to teach your kids to live within their means while they're in school.
There are many cost levels when it comes to travel. If you're willing to pay for your student to go on spring break, you can and should exercise your authority with approving the vacation destination. If your student doesn't approve of the spending limit you've set or the location your family is going to, you should encourage your student to use their own money to go on a spring break that is more in line with what they want to do.
Encourage Responsible Spending
You'll have to remember that you will have less control over your student's travel plans when your student is financing his/her own spring break trip. But even if your son is heading to Punta Cana or your daughter is traveling to Cancun with their own savings, you can still encourage them to make smart choices with their money. At all-inclusive resorts, encourage your student to stay on site as much as possible. With meals, and in many cases drinks, included, it only makes sense to eat the majority of the meals at the resort. Going offsite is likely throwing money away.
Also remind your student to not depend on student loan refunds or credit cards to pay for these trips. The amount of interest that is paid over the lifetime of the loan likely isn't worth it.
Budgets Work on Vacation Too
Another good piece of advice would be to advise your student to set a budget before leaving for the trip and to stick to it. Impulse purchases with extras or room upgrades add up fast. Going into the trip with limits in mind can help keep the final charge from being an unwelcome surprise. It may be helpful to remind your student that he/she can build fun things into the budget too. Check the prices of the pool parties along with considerations of meals and drinks in advance to know how much the final cost will be. If your student wants to go on an excursion, recommend they look at the cost before leaving so that it can be planned for. This way, your student can still have a great spring break, but not have to go into debt to do so. Need help making a budget? Check out our that can be customized to fit your student's spring break needs.
Being Short on Cash Doesn't Rule Out Spring Break Fun
Your student can still enjoy spring break even if he/she isn't able to afford to travel. You might not have a great beach alternative, but anyone can find fun things to do without going far.
Can't afford a trip to Napa Valley? Try looking into a local vineyard or winery with wine tastings. Can't make it to New York? Look at the Broadway Across America schedule or local productions. Why not treat yourself for a day? Look into offerings at local spas for massages, facials, or other services.
Another good option is booking a night or two at a hotel in a nearby city. It's not a far away, exotic locale, but can feel like a vacation just by getting away from home and school for a couple of days.
Comment below or on our social media and tell us where your student will be spending spring break!
Read More Tips
Ascent is committed to providing resources for those looking to embark on their college journey, as well as those that are already enrolled. From test prep tips to financial education, we are determined to provide students with the tools they need for success. To stay in touch with the latest in college tips and tricks, be sure to check back on our blog often!
Ascent Student Loans sponsors these blog posts and creates informational content that is of interest to prospective borrowers and our applicants.