Thinking about Transferring? 5 Community College Students Share Their Experience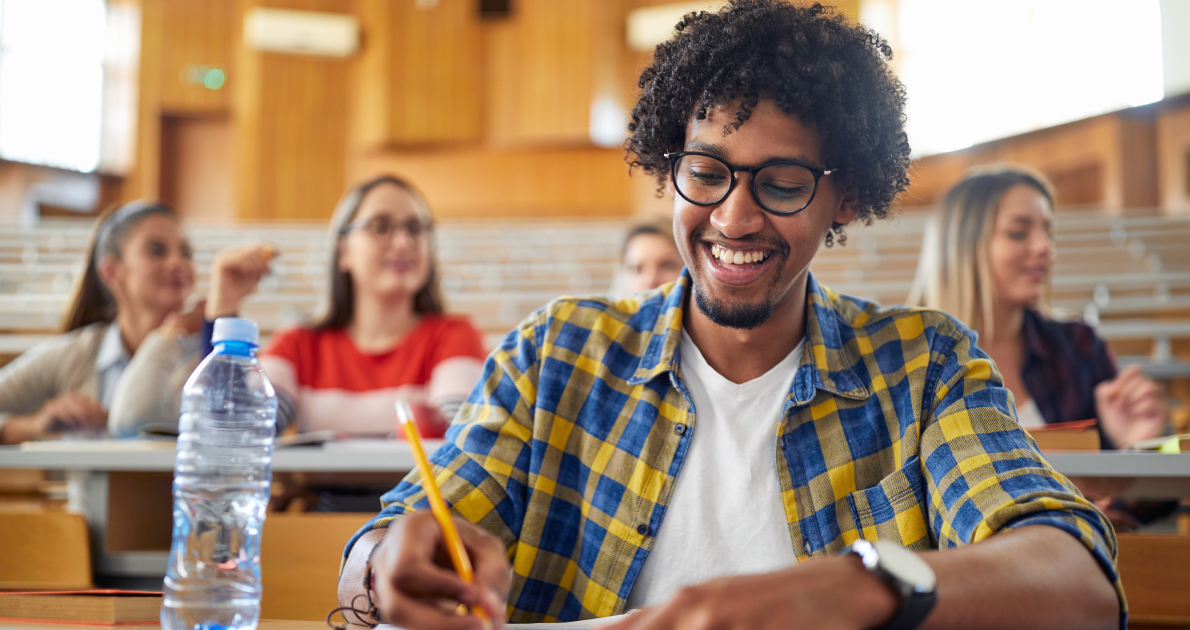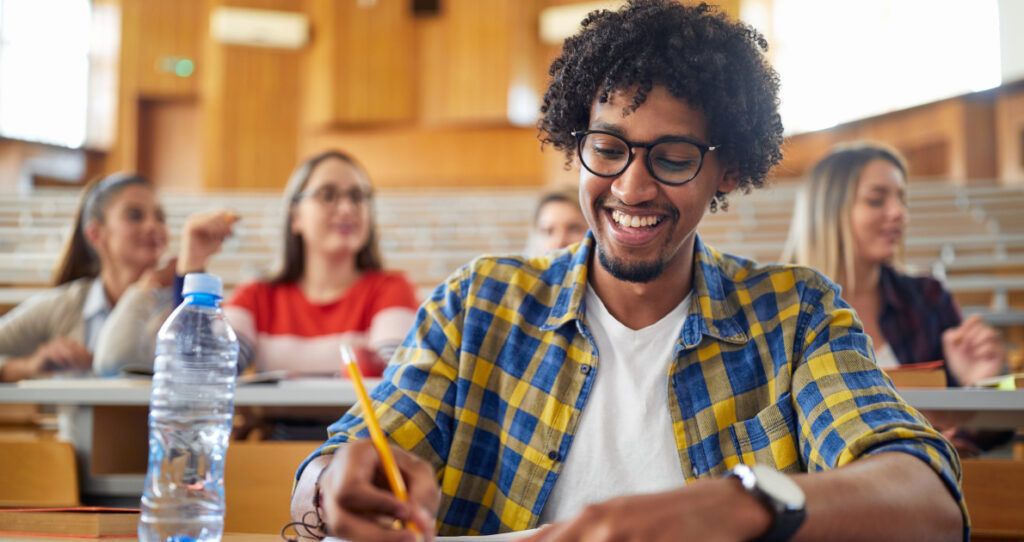 Your journey to earning a college degree is unique to you. Whether you decide to go to a 4-year university right after high school, take a gap year, or even go to community college, there are multiple options out there.
If you chose to go to community college to either attend a 2-year degree program or complete your general education classes, odds are, part of your game plan includes transferring to a university.
According to Stastista, more than 5.5 million students attended the 900+ public community colleges scattered in the US during 2018. So, what's it like to be a transfer student? We had the chance to talk with five remarkable transfer students and asked them to share their experiences.
Meet the Students:


Why and how did you choose to go to community college?
Aira: I decided to continue to community college because it was cheaper for me and I felt like I wasn't ready to go to a 4-year university. I was dealing with a lot of imposter syndrome. 
Mayra: If it weren't for community college, I wouldn't have found people that were telling me that I could choose my own path. I took a Political Science class just as an elective and found through that, I wanted to switch my major.
Kaitlyn: In high school, I didn't see the point in going to a 4-year university when I was still so confused at what I wanted to do. Community college was cost-effective because of the California College Promise Grant; it took care of my entire tuition. 
Gergio: I chose community college largely in part because of my brother. He went through the community college route and transferred to UCLA. It was a scary option to my parents because of the kind of stigma toward community college. 
Jennifer: As a first-generation college student, I had no idea what I was doing. My parents have no background in going to college so I figured going to community college would be an easier route for me to take.
In your opinion, what are a few pros and cons of going to community college prior to a 4-year institution?
Main Pros:
Kaitlyn: The support at community college. There's a lot of programs available to you and people there seem to genuinely care about you doing well and help you achieve your goals. 
Gergio: Community college is a place where you can really find some exposure to other options, other majors, and the kind of classes to dabble in whatever you want.
Jennifer: The financial aspect. I saved up money during community college and learned to budget. Now that I'm at a four year, I'm seeing how much I'm paying out of pocket, even with financial aid included. 
Main Cons:
Mayra: It was pretty hard to find resources on your own in community college, you'd have to know someone already in it. They were great but weren't really super widely advertised.
Aira: I was just five minutes away from campus because it was a local community college. I was sheltered living under my family's bubble for so long that it was kind of a good and bad thing being at home.
Gergio: Being a commuter student. Going to a 4-year, you're most likely living on campus and it's walking distance. Honestly commuting was my only struggle because there are no other real cons.
Depending on where you live, there are public transportations available that offer student discounts such as Trailways, etc. Take a look at your city to see if there are any deals!
As a community college transfer student, how did you decide on the school you transferred to?
Aira: I chose to go into Engineering and I wanted to attend University of California, San Diego but got in as a Chemistry major. I didn't want to go through three years in community college just to change my major. University of California, Riverside accepted me with my major. There was a requirement that I needed to fulfill too for UCR, they allowed me to do another semester at community college. I applied again in June to start school in the winter.   
Mayra: I had this mentality that you had to be rich to attend UC's (University of California schools). When I finished my application for CSU's (California State Universities), my coworkers at the Outreach office on campus I worked for were asking if I was going to do the UC applications with them. Because of that, I went and had a brainstorming session with them and ended up applying to UCI (University of CA, Irvine). I will never regret it.
Gergio: During high school, my brother transferred to UCLA and I went with him to their Bruin bond day. That was my first introduction to the college experience. Seeing the student life there, how pretty the campus was, and everyone in my high school talking about aiming to go to UCLA, I aimed to go there, too. I think what really reeled me into it was the transfer community there. 
Kaitlyn: In terms of timing, the pandemic making everything remote really played a big impact on me choosing UCLA. I applied because I wanted to see if I could get in. I was set on going to UCSD mainly because it'd be close to home, I wouldn't have to pay for the dorms. But because of the pandemic, it took away the dorm factor. Not having to pay for the dorms wasn't my main reason, it's a dream to go to UCLA. 
Jennifer: I had toured a few schools including Cal State Fullerton before applying and it was a great idea because I didn't know COVID was going to happen. Overall I really liked the layout of the campus and how open it was. I toured other schools and I knew that Cal State Fullerton would be my school, nobody could convince me otherwise.
Can you talk about the process of transferring to a university or if you believe community college set you up for success?
Mayra: The Mexican and Latinx community is very small here in Irvine. Spanish being my first language, it's affected me being by myself with no one to practice Spanish with. I looked into Latina clubs and sororities after transferring, which made me feel more at home. 
Gergio: As a community college transfer student, community college definitely helped me. I was part of a sociology club which helped me fall in love with the major a little bit more, just because sociology is broad and I was able to find that I wanted to be in higher education. 
Kaitlyn: At community college, internships and work experience isn't something as emphasized so I think that community college has kind of failed to set us up for real-world applications. I think that they do a really good job in helping you prepare for your major though, and giving coursework that's relevant to what I have to be learning today.
Jennifer: The process to transfer was really easy because of the Transfer Center at my community college. Transitioning from community college to a 4-year online was hard, but with the help from my counselors, it was easy. I believe my experience at community college set me up for success. 
What advice would you give to high school students, current community college students, or 4-year university students considering going to community college?
Aira: If you're in high school and didn't get into the college that you wanted to, don't let that make you feel like you failed for not getting into the college that you wanted. As a community college transfer student, community college is there to help you and pick you up. You can apply to transfer with better standing than you were before in high school. 
Mayra: Everyone's journey is different. Don't compare yourself to your classmates or your old friends from high school. You're not at the same starting line like everyone else; sometimes you're ahead and sometimes you're a little behind, but the main point is getting to your end. 
Gergio: Current community college students, really put yourself out there. No matter where you go, it's what you make out of it. Advocate for yourself, seek out opportunities, and ask those questions. As for current 4-year university students, you are usually able to do dual enrollment with community college to get general division classes done.
Kaitlyn: For current community college students, don't be afraid of what's going to happen after your transfer. The transfer community is so strong. It's such a great way to connect with people and share your experience, you get really good advice. 
Jennifer: For high school students, look to see if there are options to take community college courses during high school before officially attending college; it allows you to get ahead and gives you a perspective. Current 4-year university students, I've seen many students face financial aid problems and drop out to go into community college. Utilize it. Just because you don't go to a four-year school right away doesn't mean you won't succeed.