Tips to Maintain Your Physical, Emotional, and Financial Wellness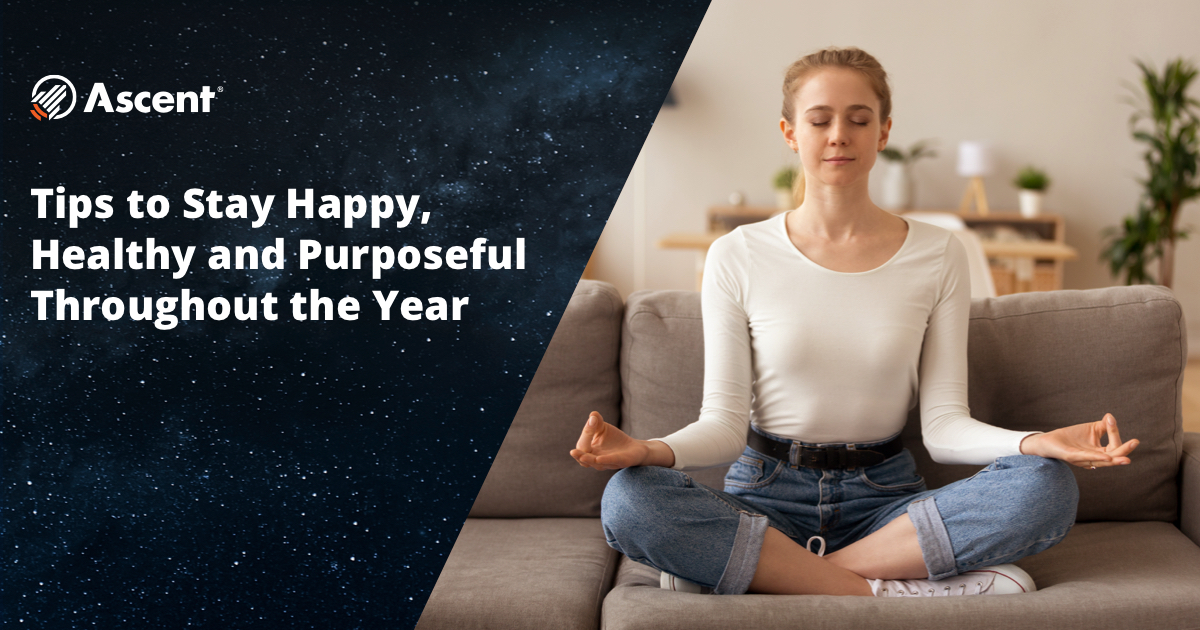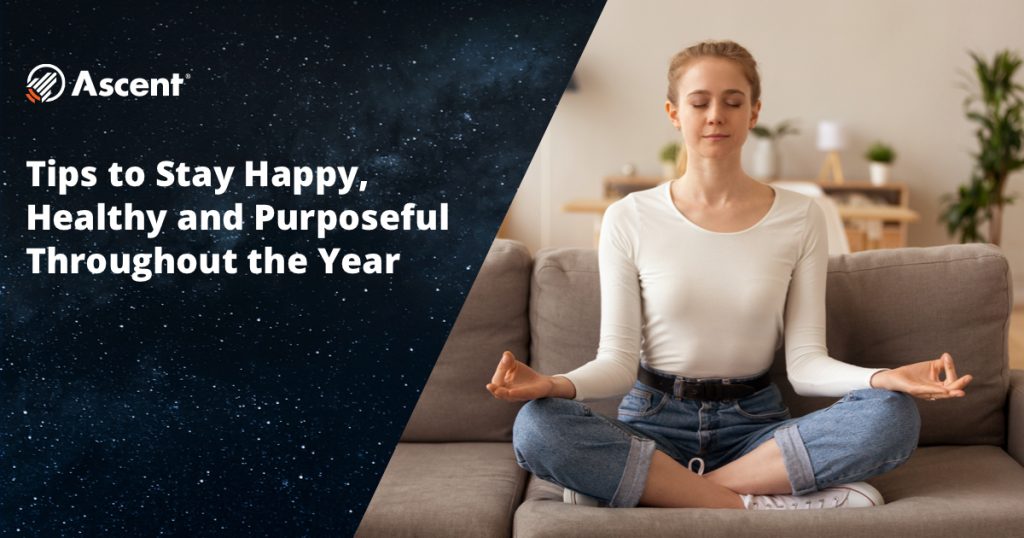 Feeling happy, healthy, and purposeful are essential to maintain our well-being, but it can be challenging to balance all of the responsibilities that you face as a student while staying healthy physically, emotionally and financially. This is especially true as we learn to adapt in the wake of the coronavirus (COVID-19).
We've put together our best tips to help you achieve physical, emotional, and financial wellness as a busy college student transitioning to finish the semester from your living room.
Let's Get Physical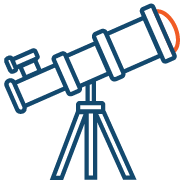 Physical Wellness: Maintaining a healthy body and seeking care when needed.
Physical Wellness is achieved through balanced nutrition, regular exercise, good physical health habits, and seeking health care when needed.
Here are 4 quick ways you can enhance your physical wellness and conquer this quarantine:
1. Drink more water and avoid sugary drinks. You should be drinking 8 cups of water per day. To give you an idea that's one Hydro Flask or Camelbak® water bottle. According to a study done by The Daily Texan, roughly 58% of students don't even drink 8 eight-ounce glasses of water per day and 75% of people experience "chronic dehydration." Eight glasses of water isn't that hard to drink per day if you fill your glass with more water in between study breaks and drink it as you hop on your next virtual class.
2. Exercise regularly. There are tons of apps and YouTube videos out there to help you workout, stretch, practice yoga, and meditate from the comfort of your home. You can even get creative and find objects around your home that act as workout training equipment (like grocery bags full of water bottles). Check out Orangetheory Fitness on YouTube for some at home workout ideas.
3. Skip the ramen! Eat more fruits and vegetables. But if heading to the grocery store every week isn't something you want to do, grab a bag of frozen fruits and make some smoothies or a breakfast bowl with yogurt. Check out our blog to learn how you can eat healthy on a budget too!
4. Get a good night's sleep. High school students should get at least 8 to 10 hours of sleep per night, and college students should get about 7 to 9 hours, according to Affordable College Online. If 7 hours of sleep seems unrealistic, you should know the benefits of a good night of rest, such as increased motivation, more concentration, better memory, lower risk of obesity, improved mood, and lower chances of getting sick.
Coronavirus is our reality right now too and we understand the growing concern of how to stay healthy during this time.
Here are 5 preventive measures you can take to protect yourself, your friends and your family from the coronavirus:
1. Wash your hands frequently. You should be washing them for at least 20 seconds (that's the "Happy Birthday" song three times).
2. Avoid touching your eyes, mouth, and nose (especially in public; you don't want to be that guy).
3. Stay home and only leave your place when it is necessary, like buying groceries or going to work (if you are considered an essential worker). Practice social distancing and plan video calls with your friends by using free tools like Google Hangouts®, Zoom™ and House Party™.
4. Seek medical help if you are feeling sick. Depending on your insurance, many doctors are now providing check-ups through video calls. According to the Centers for Disease Control and Prevention (CDC), if you develop "emergency warning signs" for the coronavirus, you should get medical attention immediately.
Going Through the (E)motions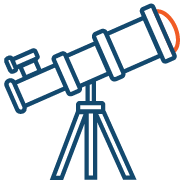 Emotional Wellness: Understanding your emotions as well as coping with stress and challenges effectively.
If physical wellness is maintaining your physical health, emotional wellness means managing and being aware of, understanding, and accepting your feelings. About 3 out of 4 college students have experienced a sense of "overwhelming anxiety" at some time.
We understand the challenges and added stress that come with attending school—now with the coronavirus, those feelings may be heightened.
Here are 5 tips and reminders to help you boost your emotional wellness:
1. Understand that emotional wellness isn't being happy all the time. Rather, it's knowing that you can have good moments even on bad days. People often say to look at the glass half-full. Here's another way to look at it: When the glass tips over and the water spills out, do you throw the glass away because you feel like it's worthless or do you pick it up because you know you have the power to refill it? Practice picking up your glass.
2. Accept your feelings. Doing this will allow you to focus on your feelings because you're not fighting, resisting, or ignoring them. Don't be so harsh on yourself. Pat yourself on the back and give yourself credit.
3. Practice mindfulness. Focus on the present moment, rather than dwelling on the past or anticipating the future. Pay attention to your thoughts and emotions with no judgement to help keep you grounded.
4. Find ways to manage your stress. Figure out what helps you get through stressful times. To start, try meditating, breathing exercises, drawing, and writing (remember those apps and physical wellness we just gave you?).
5. "The bad news is nothing lasts forever. The good news is nothing lasts forever" – J Cole. When life is going great, enjoy it fully. When life isn't going so great, remember that it's temporary and know that better days are coming your way. Hang in there, you got this!
Keeping Your Wallet Happy and Financially Well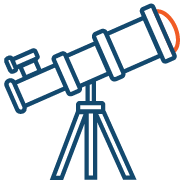 Financial Wellness: Successfully managing financial situations in the present and future.
According to scholars from the University of California at Davis, "financial stress is repeatedly found to be a common source of stress, anxiety, and fear for college students." We're here to support you along your financial wellness journey and help you overcome financial challenges you may face along the way.
Here are four hacks to master your finances:
1. Make a budget… and stick to it! To get started on creating a budget that works for you, check out our blog.
2. Start an emergency fund. We are in the middle of a national emergency – don't you wish you saved more for a time like this? It is recommended to set aside 3-6 months of living expenses in your emergency fund. Once our lives go back to normal, start to save money and build your savings to prepare for the next emergency. Check out Ascent Rewards to earn money toward your emergency fund!
3. Have a plan to tackle your debt. With more time on your hands at home, start to build a monthly budget and monitor your expenses more closely. Once you have a better idea of how much money you're spending on necessary (and sometimes unnecessary items), you can start to build your savings and manage your monthly bills better. The goal is to get to a place where you are paying down your debt every month more than just making a minimum payment, whether it's a credit card or student loan.
4. Monitor your credit score. There are free tools like CreditKarma® and Experian® that make it easy to check your credit without impacting your credit score. You're also entitled to one free credit report per year. To order your free credit report, visit here, call 1-877-322-8228, or complete and mail out the Annual Credit Report Request Form. Learn more about credit scores here.
Establishing healthy habits are key for achieving overall wellness. It's what we do, how we feel, how we energize our minds and bodies, and how we save or spend money. What healthy habits will you begin practicing to help you achieve overall wellness?
Check out our blog to stay current on the latest in college tips and tricks.
Ascent Written, Native Advertising Disclosure
Ascent Funding, LLC ("Ascent") sponsors these blog posts and creates informational content that is of interest to prospective borrowers and our applicants. The information included in this blog post could include technical or other inaccuracies or typographical errors. It is solely your responsibility to evaluate the accuracy, completeness and usefulness of all opinions, advice, services, merchandise and other information provided herein. ASCENT IS NOT RESPONSIBLE FOR, AND EXPRESSLY DISCLAIMS ALL LIABILITY FOR, DAMAGES OF ANY KIND ARISING OUT OF USE, REFERENCE TO, OR RELIANCE ON ANY INFORMATION CONTAINED WITHIN THESE BLOG POSTS (INCLUDING THIRD-PARTY SITES). ASCENT OFFERS LINKS TO THIRD PARTY WEBSITES AND ARTICLES SOLELY FOR INFORMATIONAL PURPOSES. WHEN YOU CLICK ON THESE LINKS YOU WILL LEAVE THE ASCENT WEBSITE AND WILL BE REDIRECTED TO ANOTHER SITE. THESE SITES ARE NOT UNDER THE DIRECTION OR CONTROL OF ASCENT. WE ARE NOT AN AGENT FOR THESE THIRD PARTIES NOR DO WE ENDORSE OR GUARANTEE THEIR PRODUCTS OR THEIR WEBSITE CONTENT. ASCENT MAKES NO REPRESENTATIONS REGARDING THE SUITABILITY OR ACCURACY OF THE CONTENT IN SUCH SITES AND WE ARE NOT RESPONSIBLE FOR ANY OF THE CONTENT OF LINKED THIRD-PARTY WEBSITES.