Ascent Non-Cosigned Student Loans are Changing the Way Students Pay for College – On Their Own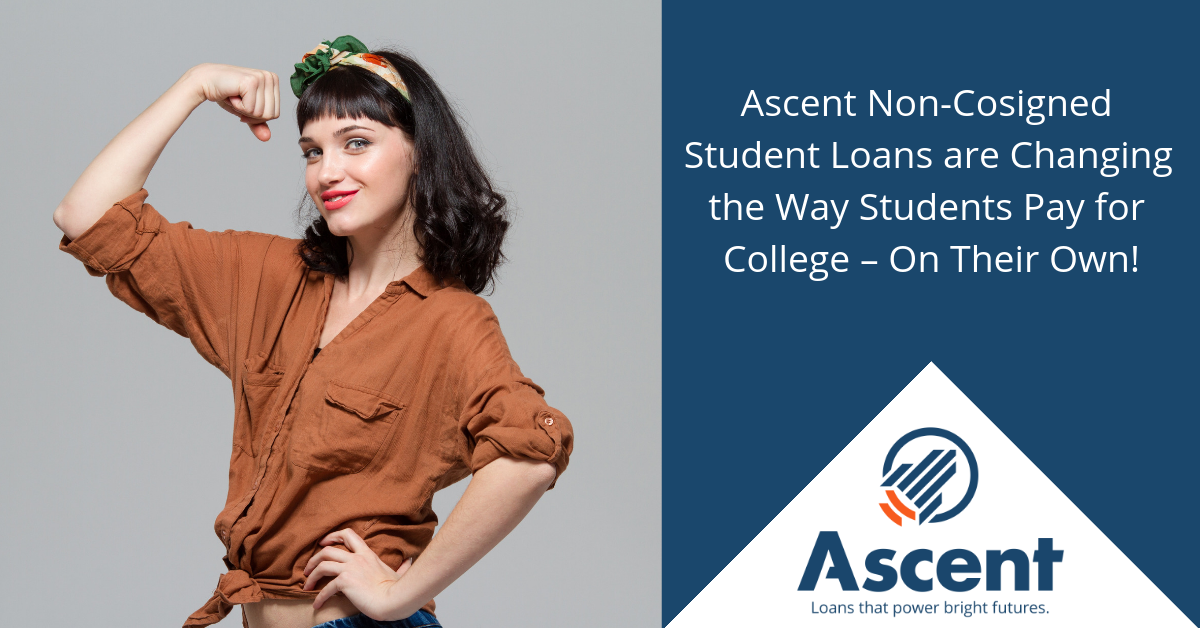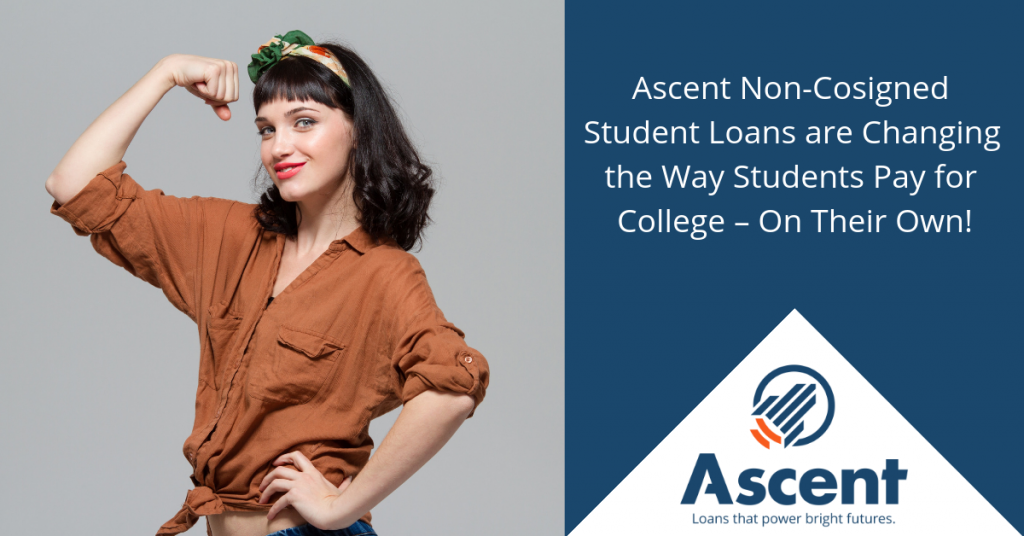 Does the ever-increasing cost of college have you stressing about getting student loans with a cosigner?  If that's the case, it may be time to reassess how the cost of college is being paid. For juniors and seniors, the Ascent Non-Cosigned Loan may be a good option to help finance the cost without a cosigner's help.
What Is an Ascent Non-Cosigned Loan?
The Ascent non-cosigned Student Loan is a unique way for students to borrow and pay for college without a cosigner if they qualify, and it provides the following flexibility:
No cosigner needed;
Flexible repayment options;
A, interest rate reduction of 0.25% (for credit-based loans) – 1.00% (for outcomes-based loans) for paying through auto debit;
Deferment and forbearance options;
A one percent cash-back graduation reward[2];
Competitive interest rates;
Students can borrow an amount up to the school's annual cost of attendance for a given academic year and an aggregate limit of $200,000 in total.
Who can Apply for an Ascent Non-Cosigned Loan?
College juniors and seniors students who are U.S. citizens or permanent residents may apply for this loan.  Ascent non-cosigned loans are based on the student applicant's future earnings potential, academic progress, and credit history. Additional factors considered include, but are not limited to, the student's program of study, graduation date, major, and cost of attendance. Your student will also need to be enrolled full-time at an eligible school with a GPA of at least 2.9.
Time to Relax
As a cosigner, you feel responsible for your student and want to help them reach their college and career goals. The Ascent non-cosigned student loan option could be the perfect way to begin transitioning your student's finances into their own hands.
Read More Tips
Ascent is committed to providing resources for those looking to embark on their college journey, as well as those that are already enrolled. From test prep tips to financial education, we are determined to provide students with the tools they need for success. To stay in touch with the latest in college tips and tricks, be sure to check out our blog!
Ascent Funding sponsors these blog posts and creates informational content that is of interest to prospective borrowers and our applicants.