Changes to Ascent This Summer: More Options, Competitive Rates and Greater Access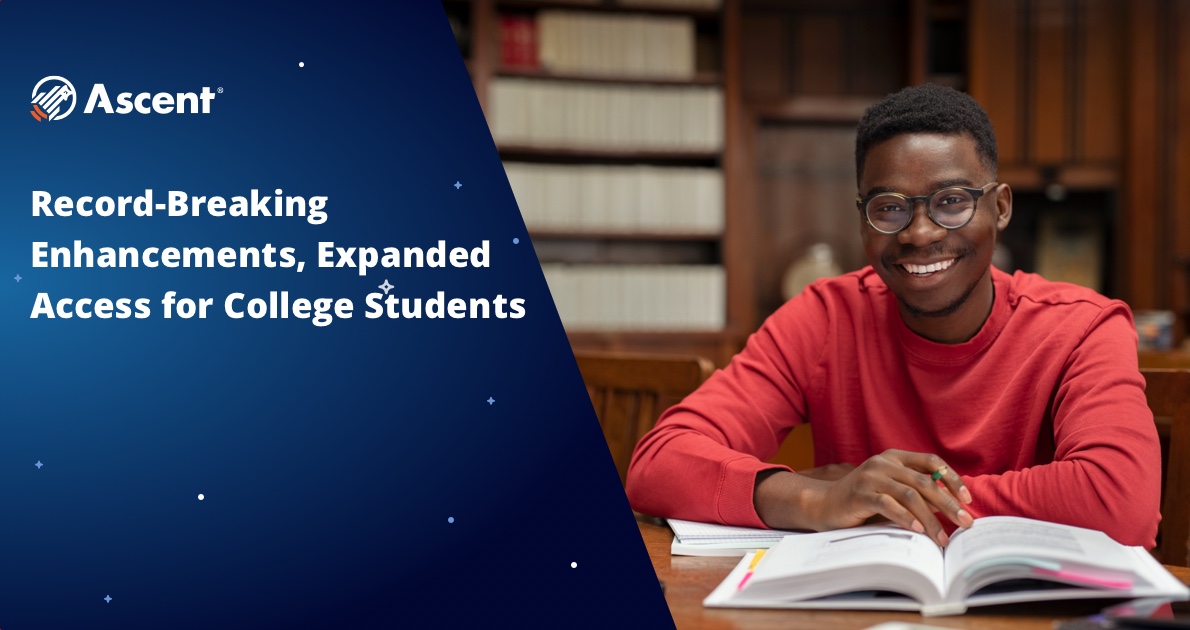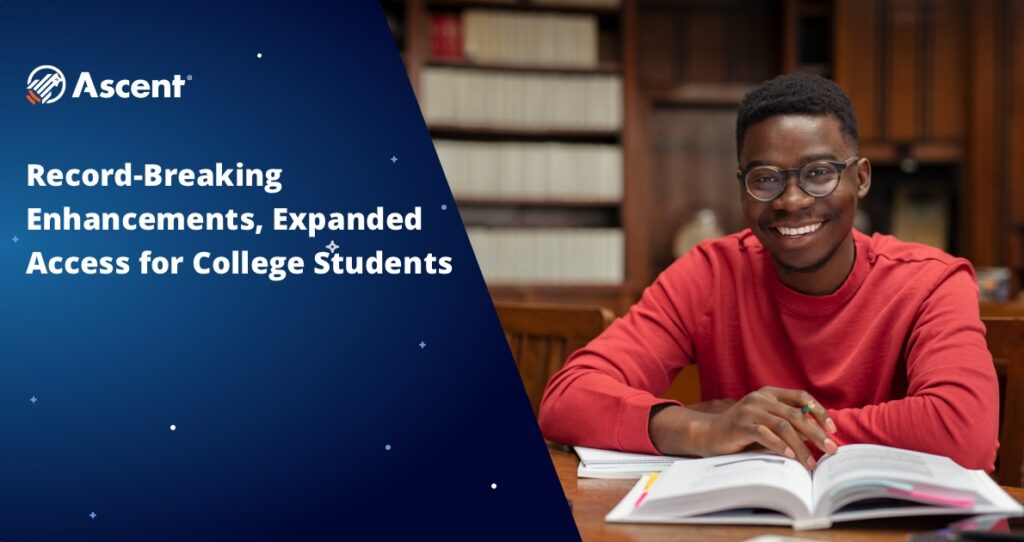 This summer, we're diving headfirst to help even more students pay for the upcoming school year, including making record-breaking enhancements and launching some of the most competitive rates in our company's history.
To kick things off, we're proud to announce Deferred Action Childhood Arrival (DACA) students are eligible to apply for Ascent loans without a cosigner. If you are a DACA recipient, now you can apply for Ascent's cosigned and non-cosigned loan options.
"From the very beginning, we have always put students first, and we want to make sure every student has the resources they need to be successful for school this Fall," said Chairman and Chief Executive Officer Ken Ruggiero. "The number one reason students drop out of school is because they don't have the money to pay for it. Ascent's Outcomes-Based Loan was created to help upperclassmen and adult learners cover the cost of their education when they are no longer supported with federal and state financial aid."
Expanding Access to Education for Millions of Students
In July 2021, we released an update to our proprietary underwriting algorithm to help even more students pre-qualify for a loan without a cosigner. The updated version of this algorithm aims to support underserved students who lack the credit or income requirements to qualify for a loan on their own. Now, students have the opportunity to pre-qualify for our Outcomes-Based Loan on several factors, including school, degree program, graduation date, expected outcomes, major, credit, and cost of attendance. An additional benefit for our Outcomes-Based Loan is a 1% discount if students set up automatic payments.
In addition, we've also enhanced our mobile-friendly loan application process, making it even easier to pre-qualify for an Ascent loan in as little as 3 minutes without impacting your credit score. We're proud to be one of the only lenders that also incorporates financial wellness into our loan application process, empowering students and their families to make the most educated decisions when borrowing money to cover the cost of education.
"We're continuing to improve our process for pre-qualifying borrowers in underserved populations as they explore options to pay for school," said Chief Marketing Officer Kim McNealy. "We also want to make sure we're educating students and their parents every step of the way, which is why we incorporate financial wellness within our application process."
Reaching DACA Students
DACA students are now eligible to apply for Ascent's cosigned loans and non-cosigned loans, including our Outcomes-Based Loan. Plus, there are even more ways to earn money this summer.
In early June, we launched our 50 Days of $1,000 Scholarships Giveaway. Happening now through August 23, 2021, a new scholarship opportunity launches every weekday on Instagram. Students, including DACA and international students, can enter for a chance to win by:
Liking the scholarship post.

Leaving a comment with your feedback on topics ranging from financial wellness, money tips, budgeting, applying for internships or jobs, and life hacks.

Including #AscentSponsored in your comment.
You don't need to have an Ascent loan to participate.
Making College More Affordable with More Options
In July 2021, we announced new loan rates starting at 1.82%* – some of the lowest pricing in our history! As we continue to support students from all economic backgrounds and majors, we want to make sure you can be successful throughout the school year to spend more time on school and less time stressing about finances.
We also launched a new 15-year fixedloan term which makes Ascent the #1 student loan company with the most repayment options available for students. We now offer 5, 7, 10, 12, 15, and 20-year loan options depending on the loan you choose.
Even More Ways to Win with Ascent This Year & Beyond
Don't forget, there are even more ways to win with Ascent.
In addition to our 50 Days of $1,000 Scholarships Giveaway, our Community Champions Scholarship Giveaway launches on or around the 15th of every month. Ascent's Community Champions Scholarship Giveaway focuses on students making an impact in their community and beyond.
*Rates displayed above are effective as of 07/01/2021 and reflect an Automatic Payment Discount of 0.25% (for Credit-Based Loans) on the lowest offered rate and a 1.00% (for Undergraduate Outcomes-Based Loans) discount on the highest offered rate. For more information, see here repayment examples and review the Automatic Payment Discount Terms and Conditions here.