The Pros & Cons of Living With Roommates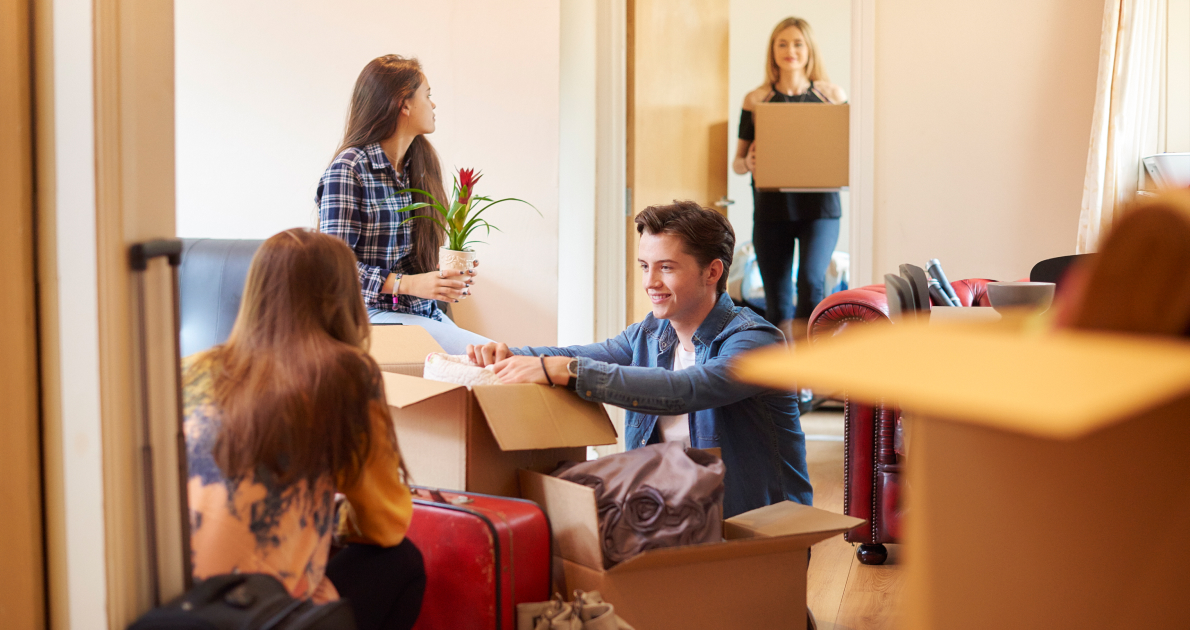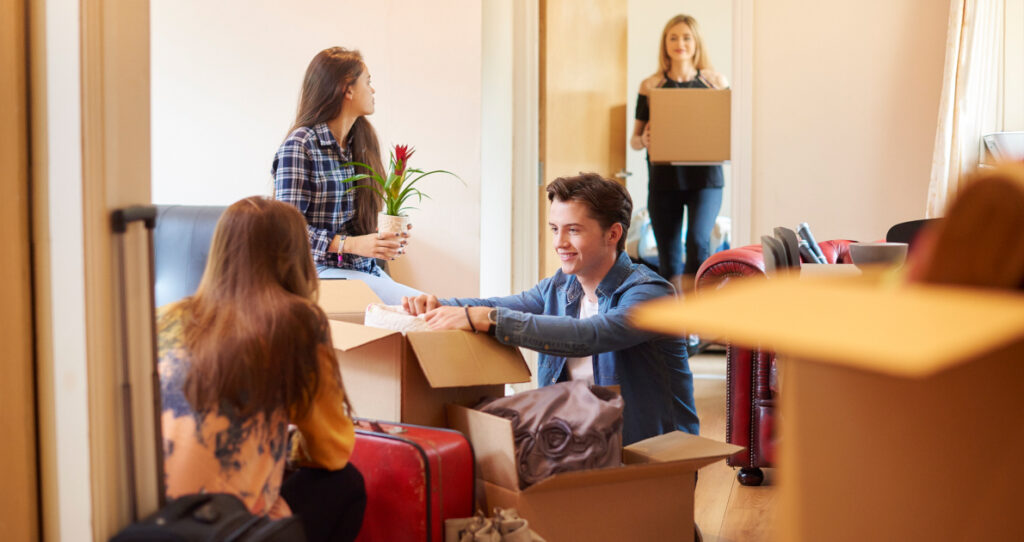 The school year is coming to an end – have you decided who you're going to live with next year?
Living with friends can be super fun! But if there's anything I've learned during my time as a student, it's to consider the pros and cons of living with roommates before signing up to live in a house with 12 other people or bunking up with a new roomy.
Pros to having roommates/housemates
There are some obvious pros to living with roommates. It's the slumber party that never ends. Here are some reasons that favor living with a crew:
Opportunity to make new friends and meet more people

Often more affordable than living alone

Potential to get a more spacious home (maybe even a yard!)

More housing options are often available 

More engaging social life 
One of the biggest pros to having roommates is the social aspect. If you get lonely, having roommates can help make a small apartment or big house seem less scary and quiet. You can have movie nights, group dinners, and dance parties!
Another big plus is the savings. Often, the more people you live with, the bigger and nicer of a place you can get for a more affordable price. Renting a one-bedroom apartment by yourself, on the other hand, can be a bit more pricey.
Cons of having roommates/housemates
The cons to living with roommates can take a little longer to become apparent. If you're lucky, you may be in a harmonious roommate situation with little to no conflicts. However, I find it's very common to have at least one of these issues arise: 
Adjusting to different levels of cleanliness

Living with different personalities

Different sleeping schedules or noise levels

Less privacy
With roommates, you'll often come across different opinions and ways of living all under one roof. Learning to compromise on these issues and remain open-minded are the keys to success.
Tips for smooth living with roommates
Now that we've listed out the pros and cons, here are some tips to help you create a happy living situation with your roommates. 
Shopping together and splitting the cost of common household items (trash bags, cleaning supplies, salt and pepper shakers, etc.)

Create a chore chart and/or have house cleaning days where you all get together and do your chore for the month.

Set up boundaries right when you move in! Setting standards that you all agree to will help you avoid difficult confrontations in the future. Some examples are to respect common areas, be mindful of noise after a certain hour, or give others a heads up when you have guests coming over.

Communication is key!

Issues occasionally arise, even if you think you've found the perfect roommate. The best way to go about it is to talk to them. This can sometimes feel daunting when you're living with someone and don't want it to take a turn for the worst. However, most of the time, bringing a problem to your roommate's attention allows them to be more sensitive to the issue in the future. 
There's no crystal ball to tell whether you're going to have a positive or negative experience living with roommates (or living alone). Be sure to consider the pros and cons carefully and try out these tips for a successful roommate experience. For more college resources and tips, check out our blog!