Traveling Abroad: 3 Tips To Help You Pay For Your Study Abroad Program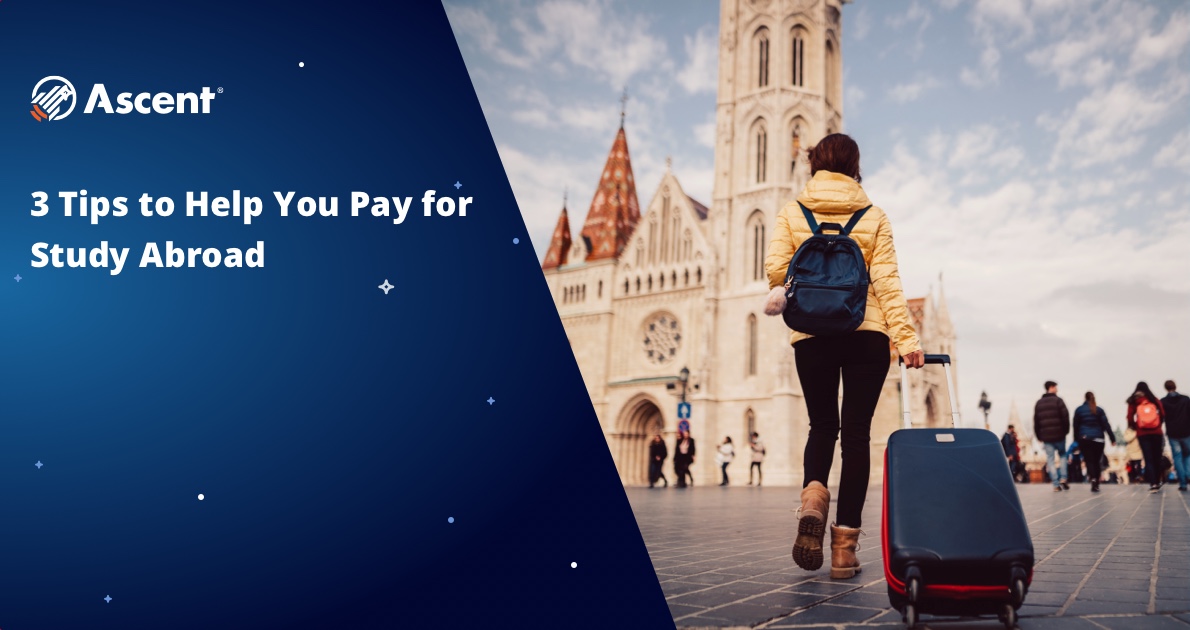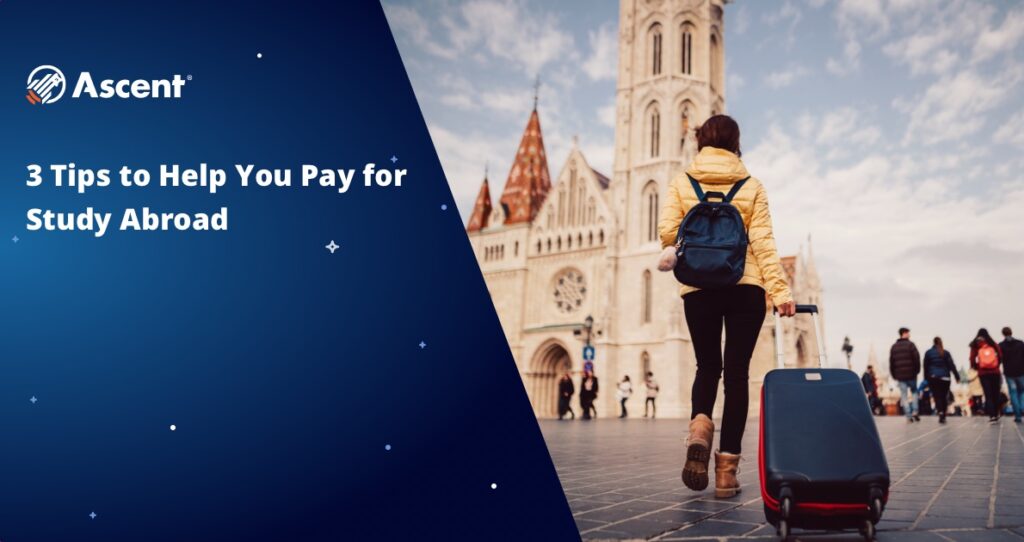 Studying abroad can be a life-changing experience for so many students. It can give you a new perspective in school, transform your career goals, and help you become a better informed global citizen. For many students, studying abroad may be the first time they have the opportunity to live in another country without their parents, and with that comes a sense of responsibility and newfound independence. As a student studying abroad in London this summer, here are some tips from what I learned while preparing to pay for study abroad.
Tip #1: Research Different Study Abroad Programs 
There are many different options to choose from when selecting a study abroad program. To help you narrow down your list of options, start by creating a personalized list of pros and cons describing what you value most and what you ultimately want to get out of your program.
The country you travel to, what classes you end up taking, and how long you plan to be there will inevitably impact the cost of your trip. All these factors will influence your decision if you're considering studying abroad – so don't rule anything out just yet.
Something I learned when choosing my program was the price differences between school-organized programs led by faculty, and private companies, such as AIFS and ISEP. While programs from your school tend to be more affordable and provide access to on-campus housing, they may not have the exact experiences you're looking for, like planned trips to surrounding areas, guided tours through the city, or even networking events with other student groups. Depending on what you want to get out of your study abroad program, it may be worth the extra money to look into a program from a private company. Either way, being mindful of this will help you make the most informed decision.
Tip #2: Create a Budget Before You Go
In many countries around the world, tipping at a restaurant is not the norm, and exchange rates may not be 1:1. Before your flight takes off, it's important to familiarize yourself with the cost of everyday items in the country you're traveling to, and how much that will cost you in United States Dollars (USD).
We are often used to knowing the usual cost of everyday items, like paying around $4 for a cup of coffee, or $20 for a decent meal at a restaurant. But these common expenses in the U.S. may look a little different in another country, so make sure you know the exchange rate to help you stick to your budget.
Also, remember to see what's covered in your study abroad program. Some tourist adventures and food may be covered in your program cost.
When traveling on a budget, planning ahead is key to make sure you're on top of your spending. Think about how much you are comfortable spending in addition to your program costs for sightseeing, going out to eat, and other excursions ahead of time, and set that money aside weekly. Knowing how much these activities cost ahead of time will help you create a more accurate budget to pay for study abroad. You should also consider setting a portion of money aside in case of an emergency or unexpected costs while you're away. For more tips on how to budget, check out this video on Ascent's YouTube channel.
Tip #3: Build a Plan to Pay for Your Study Abroad Experience 
Paying to study abroad can be the biggest roadblock for many students who want to travel, but there are ways to make this more affordable. Here are some ways you can pay for your study abroad program:
Transferable Aid
Check in with your school because financial aid may be used to pay for your study abroad program. Depending on the country you choose to study in, studying abroad may be more expensive than the cost of a semester or quarter at your school. You should always check if your financial aid can be transferred to cover the cost of the program you're considering.
Scholarships and Grants
There are scholarships and grants you can apply for, but definitely keep an eye out for scholarships specific to the study abroad program you choose. By entering a smaller scholarship giveaway, you may have a better chance of receiving the scholarship that can be used for your study abroad program. 
Make sure you apply as early as possible! I was able to receive a $500 grant just for applying before a certain date. In addition to program-specific scholarships, many other scholarships may help you pay for your trip.  Ascent is giving away over $80,000 in scholarships this year!  There are multiple scholarships each month and no essay is required. See our current scholarships at ascentfunding.com/scholarships.
Take Advantage of Cash Back & Rewards
Another way you can get more bang-for-your-buck is to look into what rewards you can gain from banks and other financial services. If you already have a credit card or savings account, log in to your app to see what rewards are available to you! Look into what perks it has such as travel, hotel, and other cashback options that may help you save during your trip.
If you're looking for a new credit card, you may want to think about finding one with travel perks to help pay for your flights, hotels, and even a hefty sign-up bonus when you first get it. Not only can this help pay for your expenses, but when used responsibly, it can build a strong line of credit that can help you later on in life. For more information about credit scores and getting a credit card check out these blog posts. Ascent Rewards is an effortless cashback program designed to help students receive rewards by directing the cash they earn toward bills, savings, or charitable donations.
Tip #4: Make a Study Abroad Checklist
Before you go, it could be helpful to make a list of pre-departures tasks and how much they will cost you so that you can factor the costs into your overall trip. Some notable things to consider are: 
Vaccines

COVID Test/Quarantine Regulations abroad

Investing in new luggage

Renewing your passport

Outlet Adaptors 

Travel/Student Visas
While you may not need to include all of these in your cost depending on your destination, this list is a good place to start when it comes to budgeting for out-of-pocket expenses not included in most abroad program fees.
Planning for your trip abroad maybe a little bit overwhelming (it was for me too), but the more you plan ahead of time, the more prepared you can be for your trip – and your bank account will thank you later. For more tips on budgeting, visit our budgeting hub!