Ascent Wins National and Local Awards for Supporting Students and Employees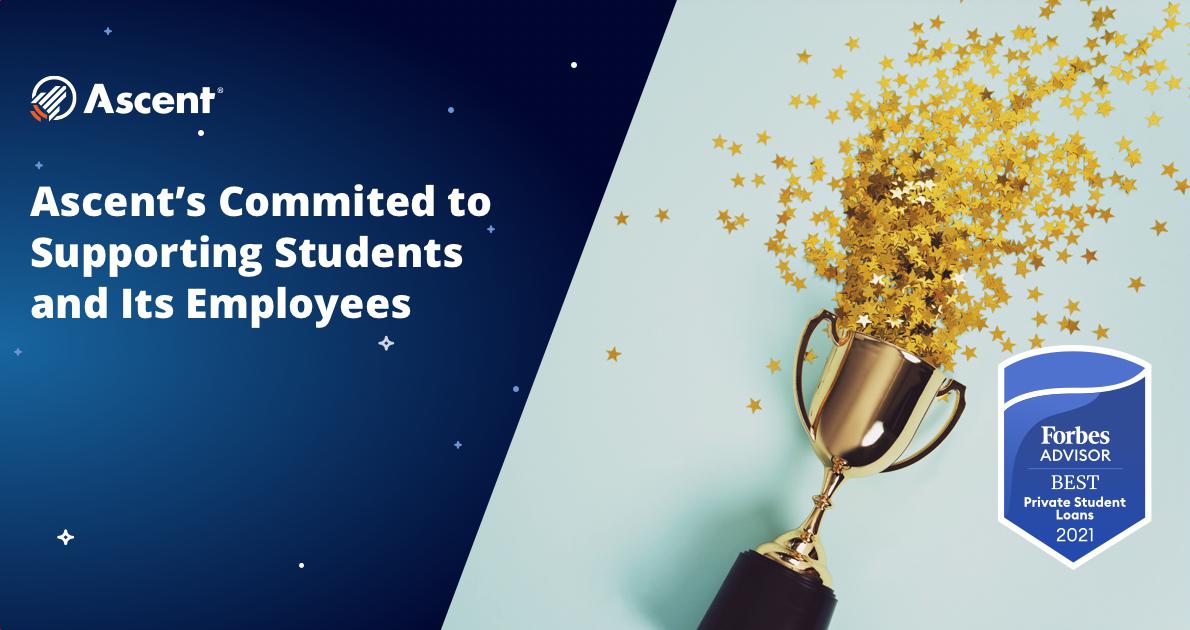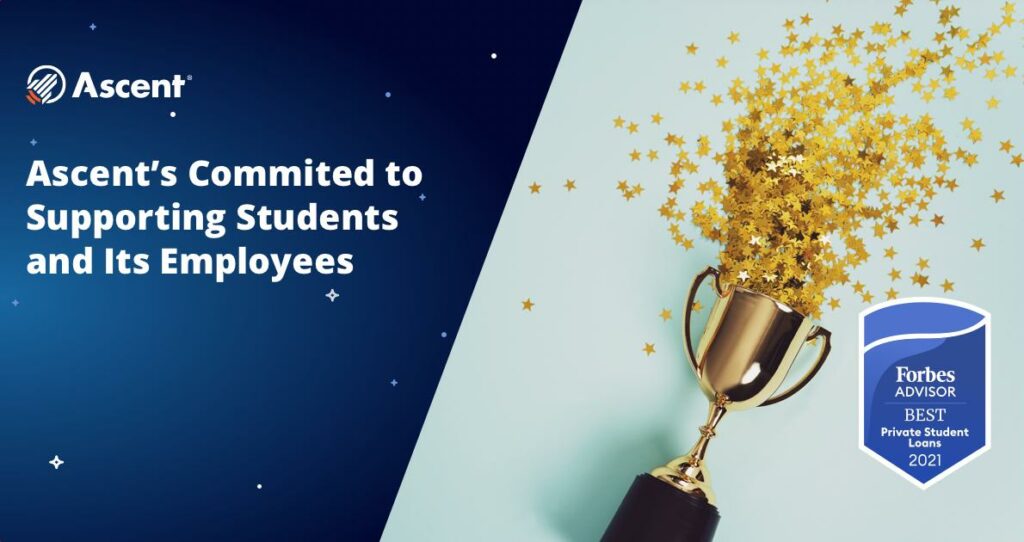 Today, we are thrilled to announce Ascent was named the Best Private Student Loan Lender of 2020 by Forbes Advisor and one of the 2020 Best Places to Work in San Diego by the San Diego Business Journal.
Award-Winning Private Student Loan Lender
"Best Private Student Loan Lender of 2020"
In early August, Forbes Advisor announced Ascent was named the Best Private Student Loan Lender of 2020 – a huge honor we share with our students and families.
The process of borrowing money to pay for college is complicated. Ascent is dedicated to providing a world-class private student loan experience to enable more students to pay for college. Ascent Funding doubled its number of customers in 2019 and is on pace to do the same in 2020.
"Best Places to Work"
In the same week as the Forbes Advisor announcement, Ascent was also named one of the 2020 Best Places to Work in San Diego by the San Diego Business Journal. Ascent empowers team members to provide feedback on how we can better support our students and strives to cultivate a strong company culture among its employees.
Both honors illustrate Ascent's commitment to our students and employees.
#1 in the Nation, #1 for Students
On the heels of the Forbes Advisor and San Diego Business Journal announcements, Ascent was also ranked the number one private student loan company by DollarGeek, Saving for College, and The Balance. For more on these companies and their services, please see below.
DollarGeek
The world of personal finance can be complicated, and uninformed decisions can add up over the duration of your life. DollarGeek looks to level the playing field and give students a clear understanding of what options are available to them. Their goal will always be to provide you unrivaled financial clarity. Read Ascent's full review on DollarGeek here.
Saving for College
Savingforcollege.com has been helping families save for college since 1999. They are an unbiased, independent resource for parents and financial professionals, providing them with information and tools to understand the benefits of 529 college savings plans and how they can prepare to meet the challenge of increasing college costs. Read Ascent's full review on Saving for College here.
The Balance
The Balance makes personal finance easy to understand. It is home to experts who provide clear, practical advice on managing your money. Whether you're looking to invest, buy a home, save for retirement, or achieve another financial goal, The Balance's 20-year-strong library of more than 9,000 pieces of content will answer your questions with straightforward personal financial advice. Read Ascent's full review on The Balance here.
Other Ways Ascent Shows up for Students
Along with recent honors, Ascent also announced new repayment options for students: 7- and 12-year loan terms. These new repayment terms mean Ascent now leads the industry in providing the most repayment options for students and their families.
In addition to the repayment options, Ascent is showing up for students by recently launching a scholarship opportunity for those students helping to make a positive impact in their community and beyond. Students can enter by visiting AscentFunding.com/SocialCauseScholarship.