Breaking Into Tech: Courtney Cox | Associate Software Developer, Sky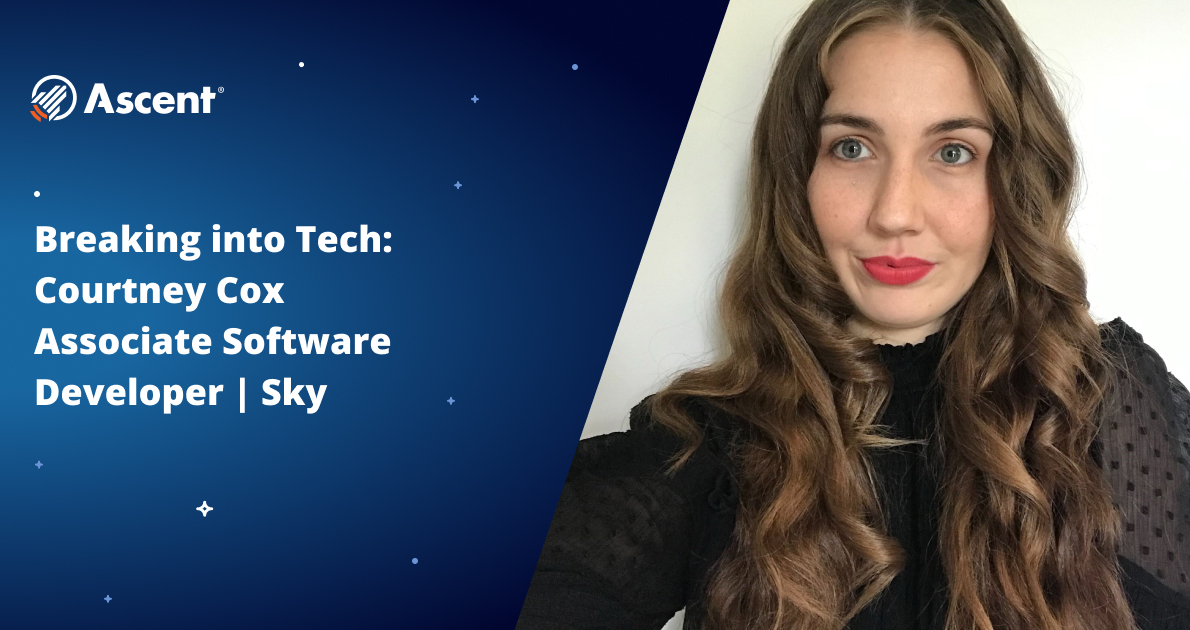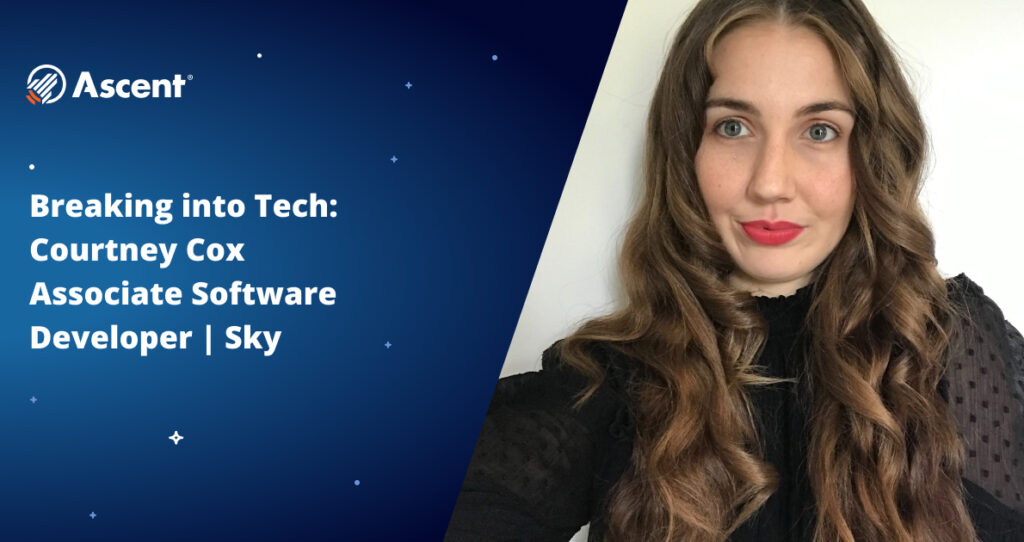 Courtney Cox stumbled upon her love for coding while studying at the University of Leeds. Kickstarting her passion for developing and designing websites, she completed two internships during her time at school – one at a local web agency and the other at Sky. 
After graduating with a BA in Digital Media, Courtney went on to join Sky in their software engineering program, and she now works as an Associate Software Developer on the Sky Sports Web team. 
Outside of work, Cox is a GirlCode ambassador and helps to close the gender diversity gap in tech. She also creates content on social media (@CCcodes_x) where she shares her journey, real-life tips, and encourages others to consider a career in tech, especially women with technical backgrounds. 
We chatted with Courtney about her experiences in the tech world, and what tips she has for others looking to kickstart their passion.
When did you first know you loved tech? 
For me, this was when I came across coding at university. I was fascinated by it and spent time working on a project for my module 'Interface Design' where we redesigned a website using HTML, CSS, and JavaScript. I had made websites before in college too in Media with Adobe Muse but it was not until I got to university I discovered coding and wrote my first line of code. 
Was there someone in your life – parent, family member, professor, mentor – who helped you stay motivated in school and as you started your career?
My media teacher in college, Mrs. Fox, always provided me with the support and guidance I needed. She helped me grow in confidence, always provided me with feedback, and helped by writing a reference for my university application. I can't thank her enough!
Breaking into the tech world can be daunting. Did you ever battle imposter syndrome and what tips would you give to someone not feeling good enough for the STEM industry? 
Yes, I battle imposter syndrome constantly! 
The advice I would give is to try and shift your mindset. If you do make a mistake or fail at something, see it as an opportunity to learn and grow. 
Also, be kind to yourself. I often compared myself to developers who had years of experience over me and wondered why I wasn't that good or didn't learn as fast, but we all learn at different rates. So, stay in your lane, focus on yourself and you will get there! 
How would you explain your day-to-day role at your current job?
I work in the Sky Sports Web team to help code and develop on skysports.com website and our German website DE. I work with a diverse range of tools and technologies to help improve the site for our users.
What's been your career highlight so far?
I can't choose one, so I have three. Firstly, being able to work on projects on the Sky Sports websites. Secondly, accepting a role on the TechWomen Committee at Sky, which is something I am passionate about, and finally making it in the GirlCode Top 10 Diversity & Inclusion Power List in 2022. 
What advice and resources would you give to other women who want to get into the tech world?
 Be patient with yourself

when learning new concepts, tools, and tech.

Ask questions

and don't be afraid to ask for help.

 Find a community or mentor

– to connect, discuss and share experiences with. For me,

Code First Girls

and the

GirlCode

community were amazing to meet fellow like-minded women in tech and also my mentor at Sky who helps support my development, growth and is just an amazing person to lean on.

 Practise, practise practise!

– build a project with the skills you have learned.