6 Thoughtful Gifts to Give Someone Starting a Coding Bootcamp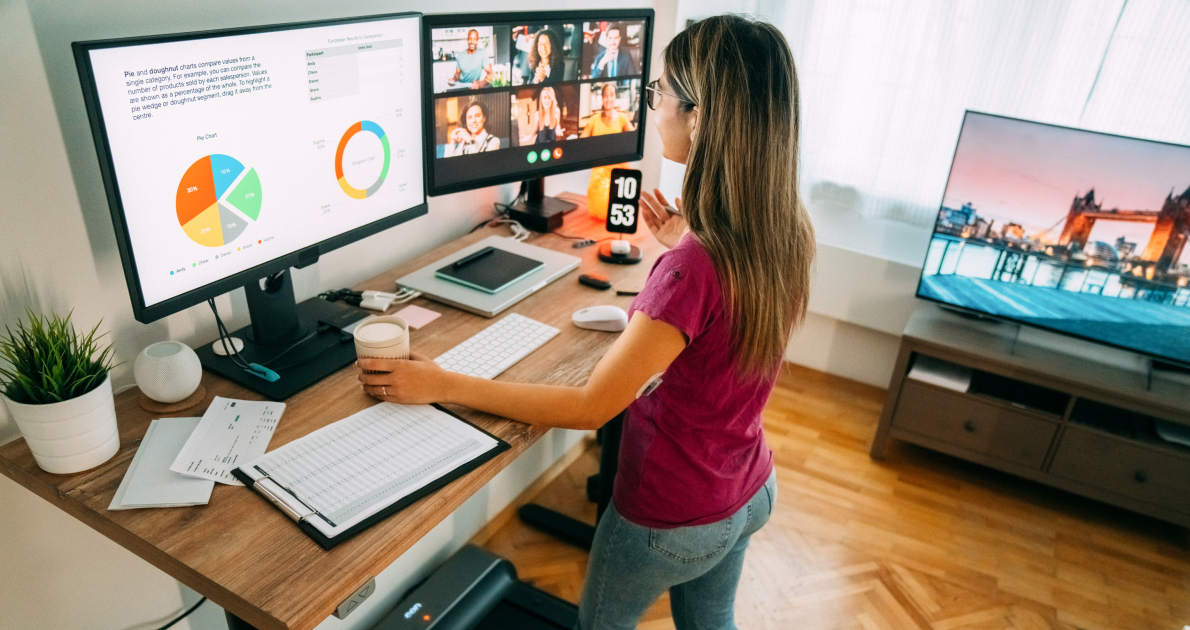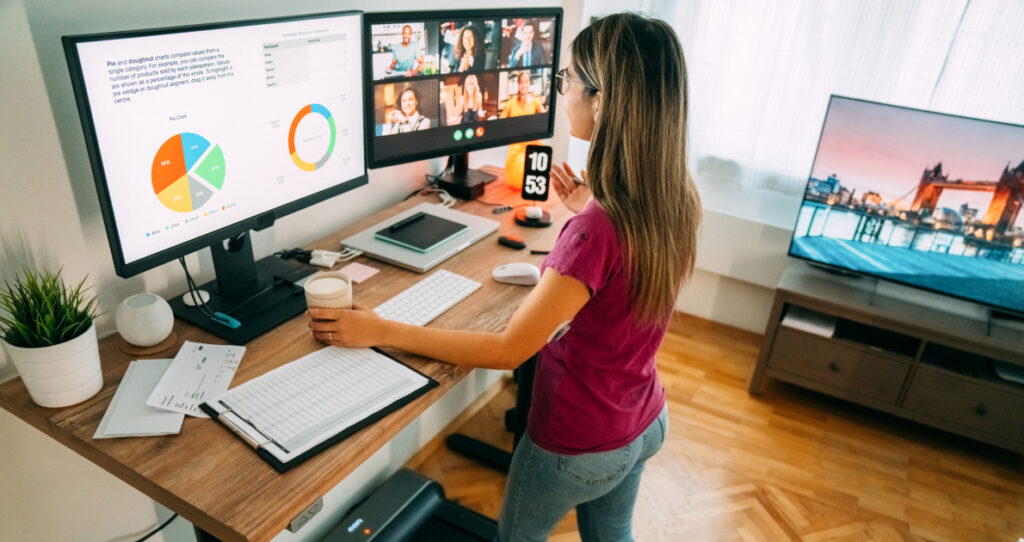 Starting a tech bootcamp can be a big step for people thinking about changing careers. But, it might also include a few busy days and late nights to accomplish something as intensive as a coding bootcamp. Earning an education while successfully completing a bootcamp can be the greatest gift to look forward to for those just starting out, but who says friends and family can't send some love along the way too?  
Whether it's your roommate, sister, uncle, or good friend, here are 6 thoughtful gifts to help motivate the people in your life during their coding bootcamp.
1. Upgrade Their Home Office 
Bootcamps have been pioneering online learning formats for years before the pandemic. Learning online sometimes means many hours a day are spent staring at a computer.
Help make your loved one's space more comfortable by upgrading their home office setup with a laptop desk or stand-up desk to improve their posture. If they already have the perfect tech set-up, you can also purchase a footrest for pain reduction, or even an ergonomic chair and keyboard to help with the strain of being at their desk all day – their Zoom fatigue doesn't stand a chance! 
2. Make Their Snooze Peaceful
We all know waking up in the morning is tough.
When going through a program as intense as some bootcamps are, quality sleep is more important than ever. A sunrise alarm clock (like this one) can help to wake up your internal clock with light cues. This can make waking up on a schedule easier (versus the heart attack of a blaring alarm). It can even prevent your loved one from starting their morning off by scrolling through their phone, since using the alarm clock on your phone can prompt you to check Instagram and Twitter more often than not.
3. Send Snacks (And An Easy Meal)
For the person who loves to stick to their routine or loves to go out to eat, you can send them a meal subscription box where ingredients are pre-portioned and come with recipes to try out! Meal kits can be a great and convenient way to try something new without breaking the bank. 
For the chef in your life, consider a grocery subscription box instead. We love Imperfect Foods and Misfits Market for their work with sustainably sourced groceries and alleviating food waste without the high price tag.
4. Get Them a Personalized Planner
Going back to school after a few years can be a big lifestyle change. To help make the transition easier for your loved ones, you can get them a planner to keep their work-school-life balance on track.
We asked our Ascent interns to weigh in on the best planner for students, and they recommend Notion for those who prefer an online format to stay organized. Notion is essentially a digital dashboard for all your studying and personal needs, and it's extremely customizable for those who like to personalize their to-do lists. Those looking for an easy format can check out the hundreds of templates online. 
5. Keep Them Moving
We all know the importance of staying fit, especially now that it's so easy to stay at your desk for hours on end.
There are endless possibilities, from a yoga mat and small weights to equipment they can use at their desk while working!  You can even look into getting an under-the-desk treadmill or elliptical, so they feel like they're staying fit without sacrificing precious time out of their day.
6. Give the Gift of Plants 
Houseplants and indoor gardening are now trending hobbies more than ever and for good reason. Studies have shown that houseplants improve concentration and productivity (by up to 15%), reduce stress levels, and boost your mood. Plants can also improve air quality! 
Starting a green space in your loved one's home can be a great way to personalize their workspace, improve air quality, and bring fulfillment and joy to their life. Our resident plant expert and marketing Intern, Jennifer Ly, recommends Pothos, Snake Plants, and Rubber Trees to beginners looking for low-maintenance plants!