Conversation on IT with theTechNicole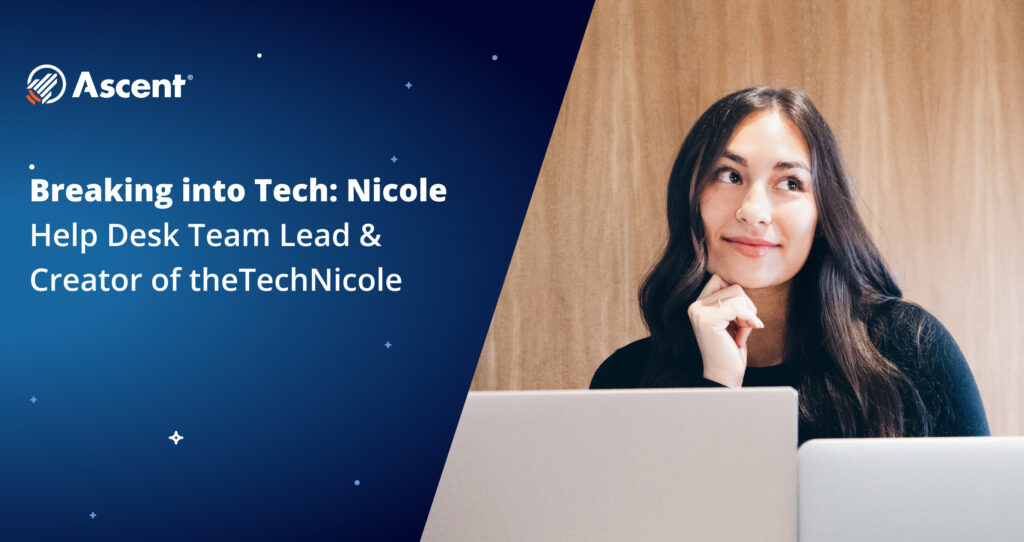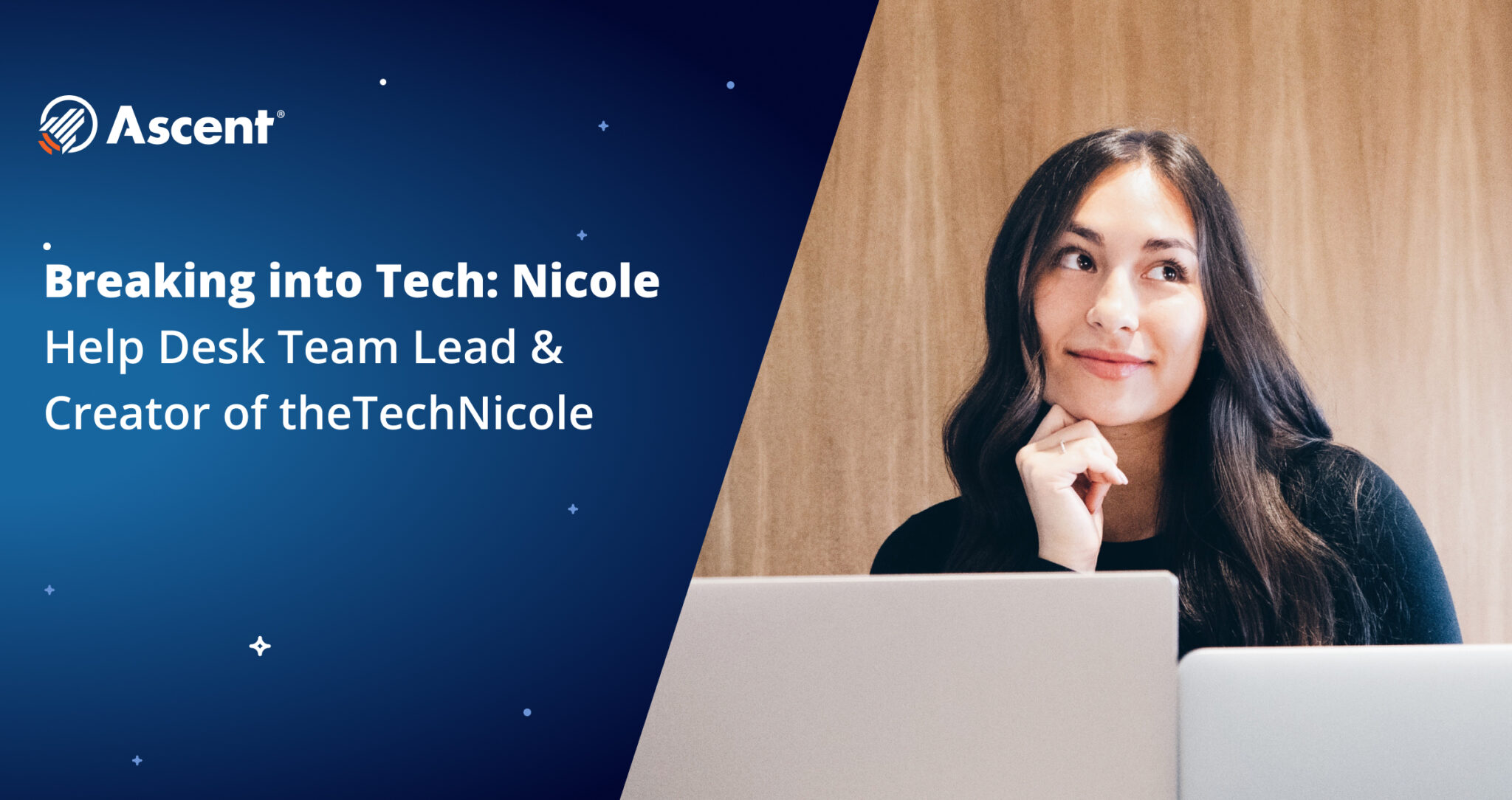 Technology has become a huge part of our world, thus growing the IT industry. No one knows this better than our next tech career spotlight, Nicole, creator of theTechNicole. The platform Nicole has built for herself gives users the ability to navigate through an impressive array of tips, tricks, and solutions to help.  Nicole's father was an inventor and software engineer, inspiring her to enter the tech field herself. Today, Nicole is a Help Desk Team Lead and spends her time building her brand and helping others understand how to get the most from the technology surrounding them.  
Below, Nicole answers a few questions about her career path and tells us more about building her business: theTechNicole. 
Talk about your current role for a minute–for those that may not know, what is a Tech Specialist and how did you come across that opportunity? 
I am a Help Desk Team Lead for a financial institution. My role is to ensure that support tickets are resolved in an efficient and timely manner while also handling day-to-day troubleshooting of hardware and software issues, technology implementation, and equipment setup.  
I studied Computer Science in college, however, I always gravitated toward information technology since I prefer an interactive, hands-on, and social work environment. There are many reasons why I enjoy working in IT, but the most notable is how challenging and rewarding it is since every day brings you the opportunity to help others and increase your problem-solving skills.   
You've created an awesome curated feed on Instagram for all things tech. What inspired you to take your work experience to social channels?  
My inspiration for theTechNicole sparked from wanting to provide an online presence that represented women in technology while also highlighting technology in a simple, fun, and engaging approach. Being in the IT field for 6 years now, I have learned a lot through experience, but I also wished I had a resource that highlighted technology in a digestible way.  
theTechNicole allows me to share trending topics, what I've learned during my IT career so far, connect with other like-minded individuals both in and out of the IT world, and help people feel more comfortable using technology.   
Creating content for social media and my blog has been a fun outlet for me and I have been truly fortunate to connect with so many people and hear feedback that my content has been helpful and informative. 
You do an excellent job representing the many women who have made a home for themselves in the tech industry. If you could share one thing to the women just starting out in this field, what would you want them to hear? 
Being a woman in a very male-dominated industry gives you an opportunity to stand out and bring a unique perspective to situations. Only 26.7% of tech-related positions are held by women, and I have seen this to be true in all my tech-related roles so far, I have always been the only woman on the team. This is why I am extremely passionate about empowering women to hold tech-related jobs and pursue a career in technology.  
My number one piece of advice is to not underestimate yourself. Be confident in your abilities and if you are trying your best, reliable, and leading with positivity and kindness, then your work will not go unnoticed. Women have a place in this field and can make it fun and simple! 
Name some role models you've had to motivate you along your way: 
My father has played a huge role in my interest and passion for technology since he is a software engineer and inventor who has worked with many companies to provide innovative technical solutions. From a young age, I remember being surrounded by technology and learning about computers and I have learned so much from projects he has worked on and included me in. He has instilled a creative and self-starter mindset in me which motivated me to continue my knowledge, gain experience, and yearn to help people to social platforms and my website, hence the creation of theTechNicole. 
Here at Ascent, we love all things education. What would you say is the most valuable lesson you've learned so far in your career? 
The most valuable lesson I've learned in my career so far is to always keep learning. Especially being in the ever-changing technology field, keeping up to date with industry trends and enhancing technical and leadership skills are vital to professional and personal growth, regardless of what stage you are at in your career. You can do this by getting certifications, taking part in boot camps, attending seminars, reading books, watching tutorials, and more!  
Your website and social channels are overflowing with amazing technology tips and tutorials. What are the most common technical issues you have people approaching you with?  
Another great aspect of my job and social media is that I get to interact with people of various demographics daily and see their comfort level with technology. The most common technical issues I am approached with are the differences between restarting and shutting down and the computer fan running. 
Your tech content is so impressively widespread, what's your favorite thing you've covered? 
My favorite topic to cover is cybersecurity since it is crucial nowadays to be aware of the ways individuals and businesses can protect themselves against digital threats and ensure that their data and information are secure. Here are some of my blog posts that cover the topic:  
Why is cybersecurity important? 
What are common types of cyber fraud? 
For more career insight and tech how-to's from Nicole, follow her on Instagram @theTechNicole and visit her website www.thetechnicole.com where you'll find simplified tech tips, tricks, and solutions for all.