Conversations on Community with Lexi B., Creator of Sista Circle: Black Women in Tech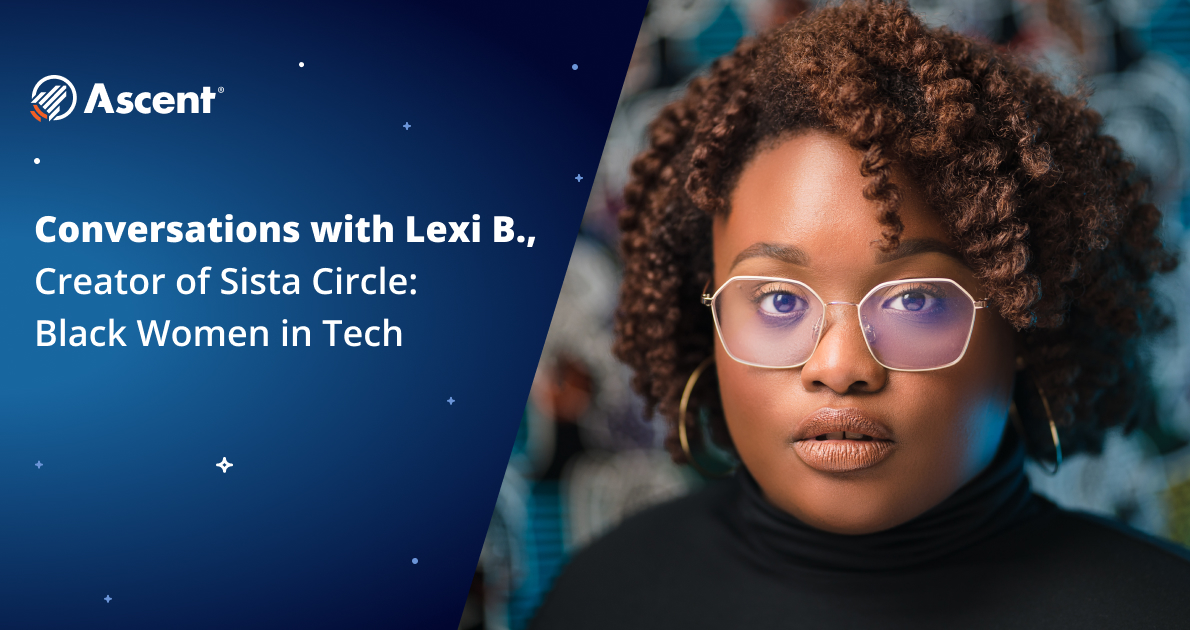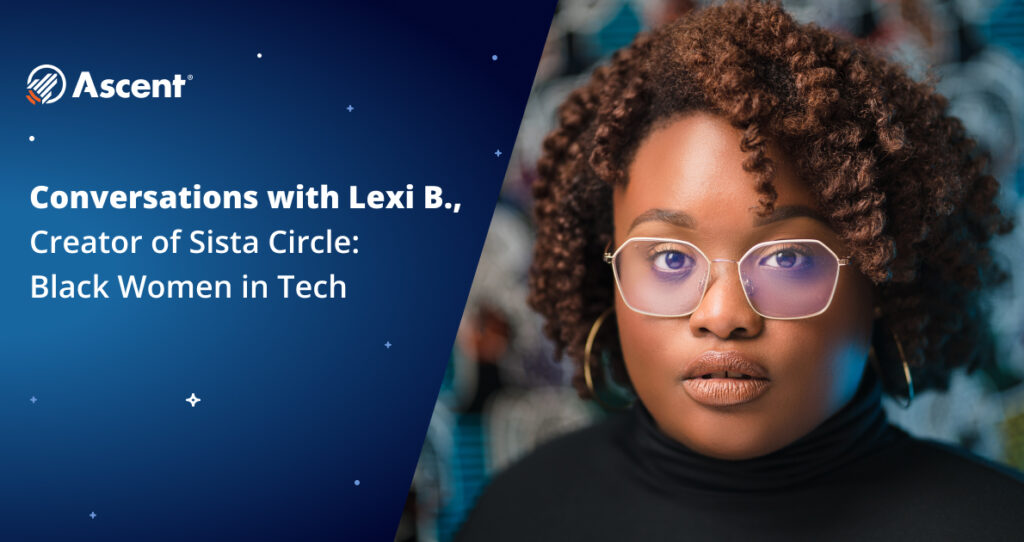 It's not always easy finding a support system in the workplace, especially when you're often left feeling set apart from the masses. For a better look into finding a community within your field or company, we spoke with Lexi Butler (aka Lexi B.), a University of Stanford alumni and the creator of Sista Circle: Black Women in Tech to understand how Sista Circle first started and how women can find diverse communities in their workspace. 
As a Black woman making a name for herself in the tech industry, Lexi knows the value of finding a circle of like-minded and equally motivated individuals. You may have heard her speak at Stanford University, UC Berkeley, or read her lifestyle magazine, Grown Up Truth. Today, Sista Circle: Black Women in Tech has become international. Lexi. B herself is a role model for businesswomen everywhere.
How did the idea of Sista Circle come to be? Was there an event or moment that sparked it?
I have worked in tech since I graduated from college and I have always been the only Black woman in my work rooms. In 2017, I wanted to build connections with other Black women in the tech space. The idea was that, even though Black women may not work at the same company, we could still learn from each other and support each other in the industry. 
Sista Circle: Black Women in Tech was my solution to meeting and building relationships with future mentors and sponsors. I could not have imagined how large it has grown since then and our impact around the world. 
What made you choose Facebook as the platform for the group? 
At the time of its development, most of my connections – personal and professional – were on Facebook so it was easy to add people and have conversations. I was also most knowledgeable about the Facebook group feature since I have been an active participant in many Facebook communities previously. This was the easiest place for me to manage. 
What's been the greatest accomplishment since starting this group, and the greatest challenge?
There are so many accomplishments since our formation in April 2017. One of my favorite things is listening to stories of women who have found genuine friendships from Sista Circle: Black Women in Tech. It is extremely hard to build friendships as an adult and to hear these fantastic stories of women meeting through this community and becoming real-life friends is very touching. 
One of the greatest challenges is moderating a community of over 14,000 voices.  Black women are not monoliths; therefore, we all have different ideologies, backgrounds, languages, and religions. We are all very different and though our love for Black women binds us, that does not mean that we don't have moments of differences. I love discourse and I always want to make sure our community is a place where people can disagree lovingly and respectfully. To make sure this happens, it is important that my team and I are monitoring comments and making sure folks feel safe and seen. Safety is our top priority. 
What tips or feedback do you have for companies on prioritizing diversity and inclusion in tangible ways? What can co-workers and managers do?
Diversity and Inclusion are top buzzwords right now and while I am glad that it is getting attention, I also urge organizations and leaders to focus on real impact.  Real impact shows up when your direct reports are safe, validated, heard, and paid fairly. To do this, all managers should be required to go through rigorous managerial training and these courses should focus on understanding privilege.  When you understand your layers of privilege, you can use them to support your people.  
Leaders need to work with recruiting team members to identify the obvious and not-so-obvious requirements for the role; many of these requirements should be transferable skills instead of the assumption that all of your applicants have to have tech experience. 
Most importantly you need to hire people that are dedicated to driving change in the tech space and support them with that change. Do not block them from doing their job and do not sit on their recommendations.  
What advice would you give Black women looking to break into the tech space?
We are unfortunately not in a place where Black women can just go to work and receive the support they need because we do not have enough people that look like us in leadership. My advice? You need to find a community.
To learn more about the community Sista Circle has created and get involved, explore their Instagram: