How to Choose the Right Coding Bootcamp: 4 Tips to Help You Decide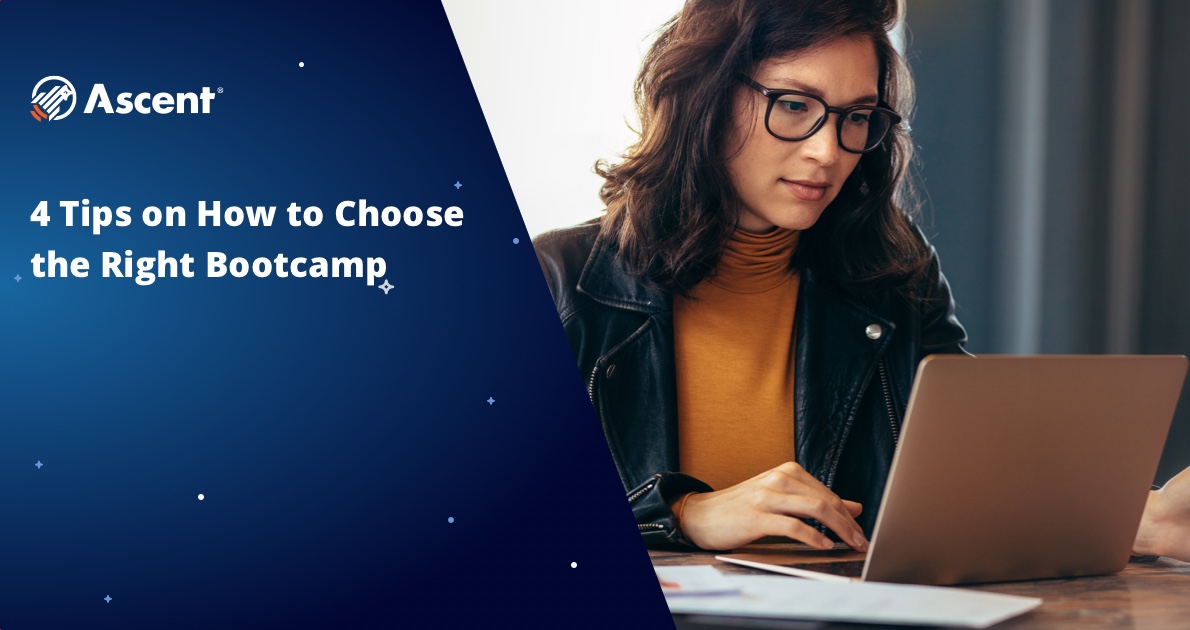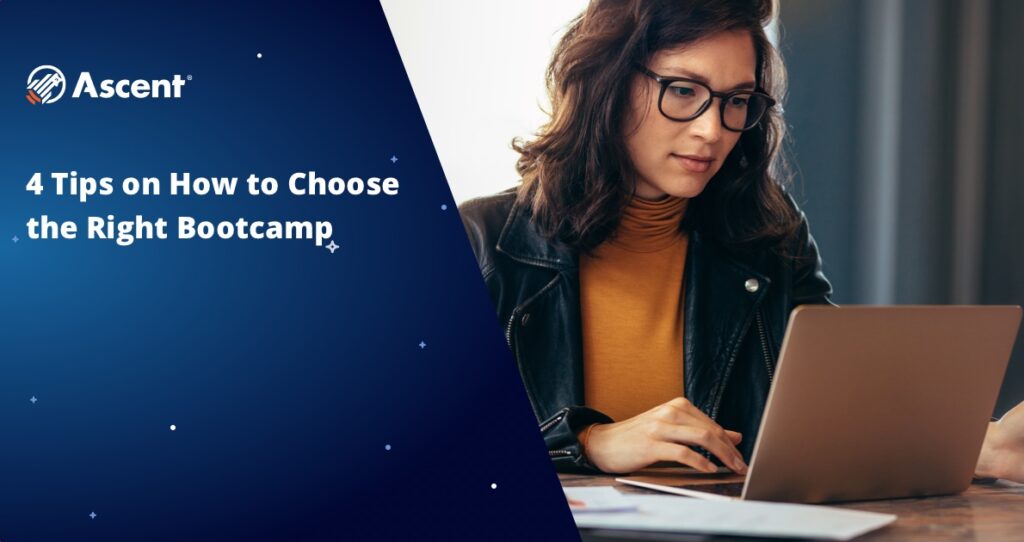 Coding bootcamps can be an intensive, yet effective, way to break into a successful new career. Course Report's most recent study found that bootcamp graduates see an average salary increase of 56%, with about 66% of people finding new jobs within 90 days or less after graduation.
If you want to make the most out of your bootcamp experience, it's important to find a program that works within your budget, best fits your schedule, is in the right location, and teaches you the skills you'll need to upgrade your career. 
We've created a list of tips to help you choose the right bootcamp and find what works best for you. 
1. Think About the Cost 
According to NerdWallet, the average in-person coding bootcamp costs around $13,584, while the average online course can be around $12,898. That being said, bootcamp costs can vary greatly depending on the program you choose, so it's important to do your research. Search for reviews of different bootcamps on Career Karma or Course Report and be sure to compare tuition costs and payment plans to find what works best for your budget. 
2. Find What Fits Your Schedule 
Bootcamps are all about your dedication, determination, and time. Fitting the right bootcamp course into your schedule is key, so make sure to search around for the best option. 
Full-Time

bootcamps usually require you to put your life on hold for 3-6 months while you fully focus on the course. One benefit of investing in a full-time program is that you'll get a thorough education and digest the most information. It's a great way to kickstart into a new career – if you have the time and schedule for it! 

Part-Time

bootcamps are made for those with less flexibility in their schedules. These bootcamps can range from 6-12 months and allow you to fit the program around your other responsibilities such as family, pets, jobs, etc. 

Self-Paced

bootcamps are for those who already have a full plate and need the opportunity to attend class on their own time. Self-paced courses are fully online and give you the option to speed up or slow down your learning. You have more control of the schedule, which can help those with busy day-to-day schedules give their program the attention it deserves.
3. Choose The Right Location
Before signing up for a bootcamp program, it's important to ask yourself: Where am I now, and where do I want to be? 
If you'd like to enroll in something close to home, there are plenty of courses that are completely remote, so you can take classes from the comfort of your home. 
However, if you want the full experience of being near campus or in-person with instructors, take the time to research in-person bootcamps nearby, or in a new area, you'd like to explore.
Did you know some bootcamp programs provide a job guarantee agreement? If you're not able to find a job in your field within six months, programs, like Thinkful, will refund 100% of your tuition. Don't forget – some programs may require that you live in specific locations, so be sure to check if your city is on your school's list! 
4. Figure Out What You Want to Learn 
While you don't have to know the exact job you want after finishing your bootcamp, it's helpful to have an idea of what skills you want to leave with. Some programs even help you figure out what job will be a good fit for you. 
If you plan to go to a bootcamp for a specific skill, like software engineering, be sure to find what you'll learn outside of that skill. A career in software engineering isn't just about writing code, but also communicating that code between different platforms, connecting with teammates to solve issues, and navigating user requirements. If you're more of a creative type, maybe looking into a UX/UI program would be a better fit for you. 
Only you know what bootcamp is the right fit. Programs and coding bootcamps are a big investment of time and money, but once you find the school that works best for your budget and schedule, you'll be on your way to a successful new career path! 
Want to find the best bootcamp for you? Ascent's bootcamp comparison tool makes it easy to find a school that can help you meet your goals.