What's Your Side Hustle? 7 Creative Ways Students Pay for College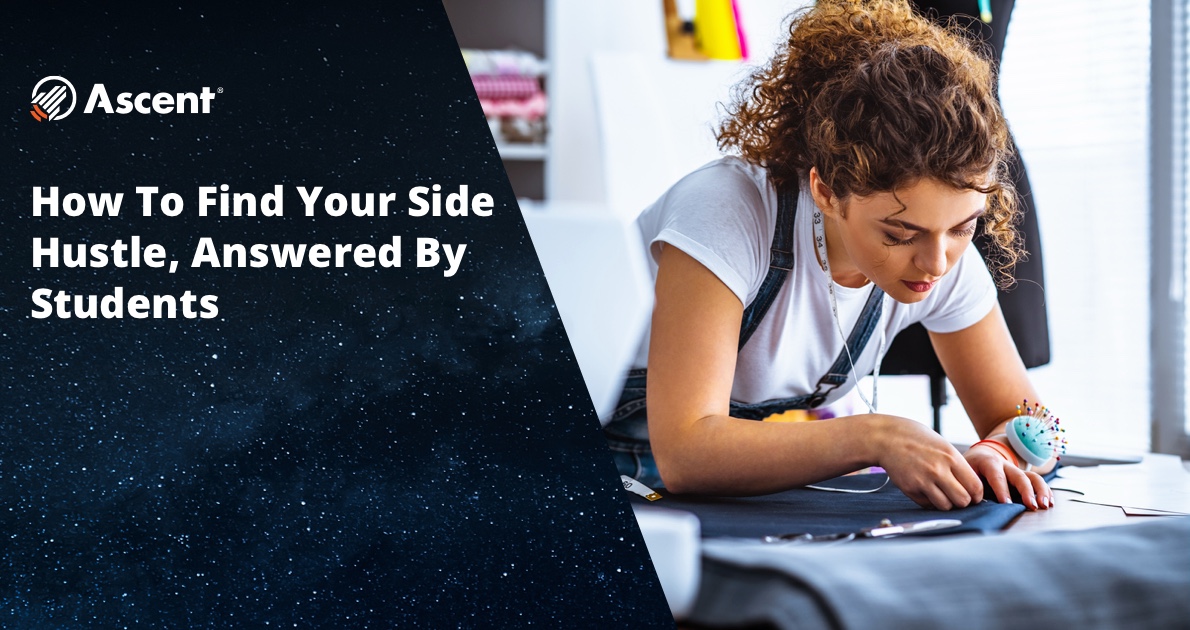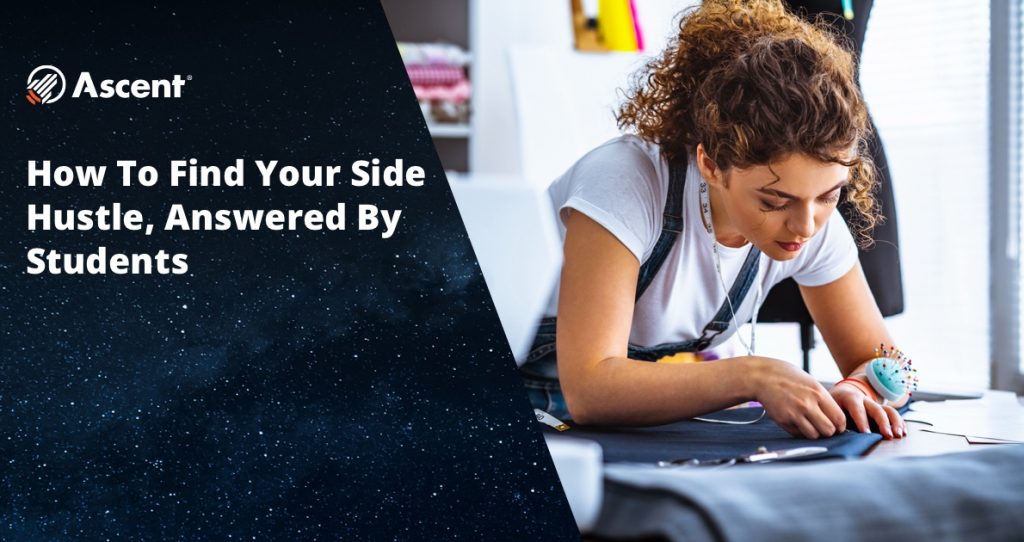 While studying and acing midterms can often seem like a full-time job in itself, it doesn't quite pay the bills (yet). According to a survey by Bankrate, roughly 40% of 22-38-year-olds use a talent or skill that is in demand to make money on the side as an additional source of income.
Finding a side hustle can make a big difference in your monthly budget, but there are a few questions to ask before getting started.
Will a side hustle interfere with your school schedule?
Does it fit in well with your daily routine?
If you don't know where to begin, we asked hundreds of college students to share different ways they plan to earn some extra cash. Here are 7 side hustles students shared to give you some inspiration in finding one that works for you!
1. Deliver for DoorDash.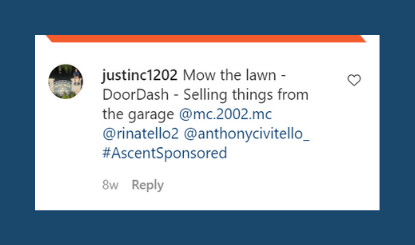 Yes, even driving can be a talent too. If you have your own car, delivering food can be a great way to earn extra money in college. During the COVID-19 pandemic, there may be additional health and safety risks for food delivery drivers, but DoorDash has made a few updates to help keep drivers as safe as possible.
They've shipped more than 1 million sets of hand sanitizer and gloves to Dashers and are providing guidance to help drivers. To encourage social distancing and minimize contact between Dashers and customers, they've moved all orders to contactless delivery, with drop-off being the only option.
2. Set up an Etsy shop or start your own online business.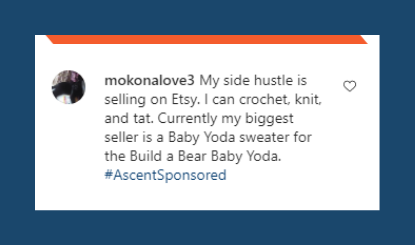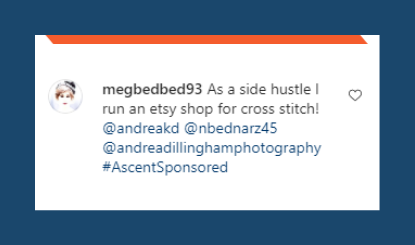 Feeling creative? Express your artistic abilities by opening an online shop on Etsy!
It's easy to set up (like, super easy!), and then you can start selling whatever your creative passion might be, such as handcrafted items like art, scarves, gloves, masks, greeting cards, embroidery pieces ­– whatever you want.
During the pandemic, the demand for handmade face masks has exploded, as well sales in categories as home décor, with consumers seeking to make their homes extra comfortable now that everyone is spending more of their time at home. If you've got a creative passion, start making some easy money doing something you love by opening an online on Etsy.
3. Apply for scholarships like it's a full-time job.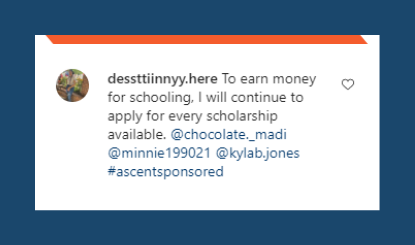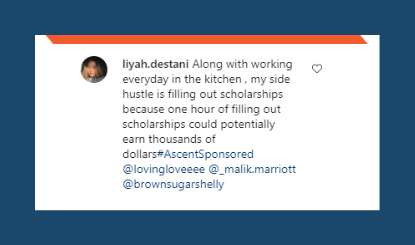 Researching different scholarships and their guidelines (some require essays while others might ask for a video) then completing a scholarship application can basically be a full-time job in itself. Plus, the more scholarships you apply for, the more money you may win for college.
If you're wondering how to earn extra money in college, scholarships may be a great option. Did you know Ascent has 2 monthly scholarships? Enter our monthly $1,000 no-essay scholarship for students on Instagram and be sure to check out our latest $1,000 monthly scholarship to support the social causes that motivate you. A new scholarship task will launch every month! Check out Ascent's Social Cause Scholarship.
4. Tutor other students online.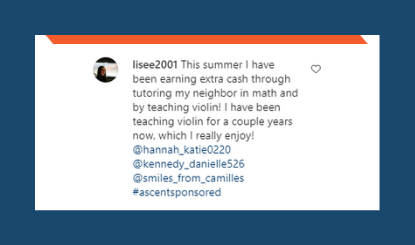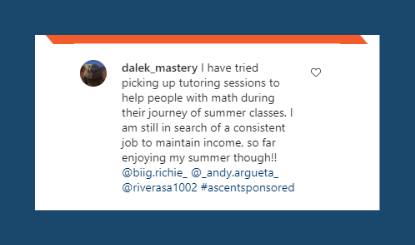 If you're a math, chemistry, French, or English whiz, offering your own tutoring services can sometimes be a lucrative side hustle. Parents are seemingly always on the hunt for new ways to help their child succeed, and to that end often are willing to pay big bucks for tutoring. Be aware though—this side hustle requires not just extensive knowledge of a particular subject, but also a talent for teaching. If you think that's something you can handle, research different online tutoring services such as Wyzant or TutorMe to learn how to set your hourly rate, schedule, and more.
5. Resell your old clothes.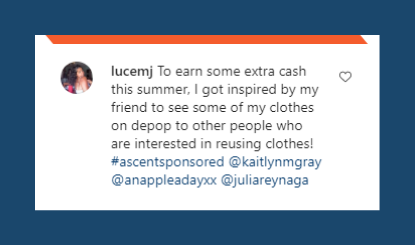 Whether you have an overwhelming hoodie collection or way too many pairs of Nike shoes, sell some of your stuff on apps like Depop that make it super easy to ship a few shirts you want to part with from your closet. Before you start, think about what you're selling and the fees (and potential shipping costs) any app or website may charge. For example, eBay charges 10% of the final sale value, so you could end up making less than the value of your item.
6. Get a part-time job.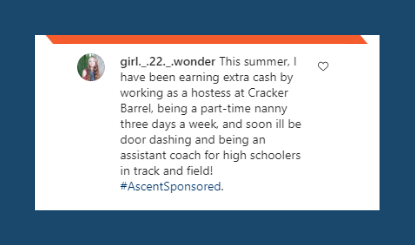 Sometimes your side hustle might involve just working part-time. From working for dog walking apps like Wag! or as a host at your local restaurant, getting a part-time job can help with your school-related expenses like textbooks, school supplies, or even some pocket money for going out with friends on the weekends.
You can even search for jobs around your campus so that you'll be able to walk to work and not have to worry about gas or other transportation expenses. Colleges often have a portal dedicated to on-campus jobs, so do some research but most importantly, make sure you can manage your schoolwork before getting a part-time job.
7. Babysit for friends or family.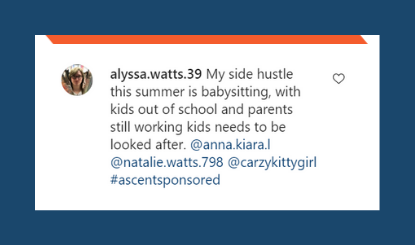 The original side hustle, babysitting, is seemingly always in demand. If you enjoy taking care of kids, figure out a few times during your week when you're available to watch a child (or two) and earn a little extra money. You can apply to be a sitter on websites like Care or Sitter City, where you can set your hourly rate and create a profile that highlights your CPR certification or any other relevant experience.
Tip: Don't forget to network! You can reach out to friends or family on social media, or even ask your professors. After all, even teachers need a night out (socially distanced, of course!).
Other Creative Side Hustle Ideas
Are you a gamer? Start streaming your gaming with Twitch.
Interested in social media marketing? Network with local businesses in your area and ask if you can help out with their social media management.
Do you enjoy writing? Start a blog and see if you can freelance your work to other sites and publications.
Enjoy podcasts? Start your own!
While the obvious benefit of a side hustle is earning extra cash, you often end up learning valuable lessons in the long run. A side hustle can help you build a professional network in college, gain more knowledge on a specific skill, and give you a crash course in the real working world. So, what are you waiting for? Find what works for you and start hustlin'!
Ascent Written, Native Advertising Disclosure
Ascent Funding, LLC ("Ascent") sponsors these blog posts and creates informational content that is of interest to prospective borrowers and our applicants. The information included in this blog post could include technical or other inaccuracies or typographical errors. It is solely your responsibility to evaluate the accuracy, completeness and usefulness of all opinions, advice, services, merchandise and other information provided herein. ASCENT IS NOT RESPONSIBLE FOR, AND EXPRESSLY DISCLAIMS ALL LIABILITY FOR, DAMAGES OF ANY KIND ARISING OUT OF USE, REFERENCE TO, OR RELIANCE ON ANY INFORMATION CONTAINED WITHIN THESE BLOG POSTS (INCLUDING THIRD-PARTY SITES). ASCENT OFFERS LINKS TO THIRD PARTY WEBSITES AND ARTICLES SOLELY FOR INFORMATIONAL PURPOSES. WHEN YOU CLICK ON THESE LINKS YOU WILL LEAVE THE ASCENT WEBSITE AND WILL BE REDIRECTED TO ANOTHER SITE. THESE SITES ARE NOT UNDER THE DIRECTION OR CONTROL OF ASCENT. WE ARE NOT AN AGENT FOR THESE THIRD PARTIES NOR DO WE ENDORSE OR GUARANTEE THEIR PRODUCTS OR THEIR WEBSITE CONTENT. ASCENT MAKES NO REPRESENTATIONS REGARDING THE SUITABILITY OR ACCURACY OF THE CONTENT IN SUCH SITES AND WE ARE NOT RESPONSIBLE FOR ANY OF THE CONTENT OF LINKED THIRD-PARTY WEBSITES.