Vemo Education Partners With Goal Structured Solutions (GS2)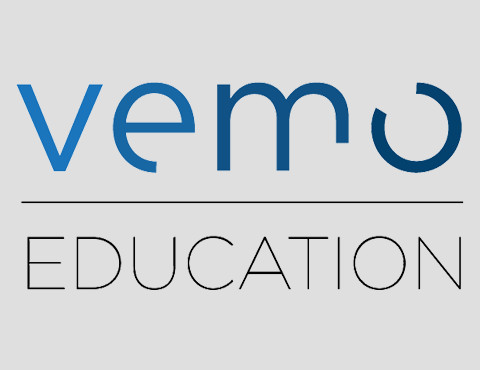 RESTON, VIRGINIA (March 17, 2016) – Vemo Education, an education finance company working with U.S. colleges and universities to develop and service value-oriented, income-based student financing programs, confirmed today that Goal Structured Solutions (GS2) has acquired a minority ownership interest in the company.
GS2 is a San Diego based asset management company with over $24B of student loans under management. They offer a comprehensive array of products and services to the education finance marketplace, including trust administration, portfolio management, loan performance analytics and capital markets advisory services. Named one of the best places to work in San Diego in 2015, GS2 is employee-owned with a management team that has extensive experience in education finance.
In connection with the investment, Vemo and GS2 have entered a strategic partnership, through which GS2 will act as valuation agent for income-based student financing contracts and trust administrator for financing facilities overseen by Vemo. The companies plan to jointly provide income share agreements and student-only loan products to select universities.
GS2 is providing Vemo with a first-of-its-kind financing facility to warehouse income share agreements used by students to pay for their college education.
"The GS2 mission is to revolutionize the way students and families pay for higher education and, we think income share agreements and other income-based financing are going to be the fastest growing segment of the education finance market," said GS2's Chairman and CEO Ken Ruggiero. "Vemo is the industry leader, and we are excited to be supporting them."
"Ken and the team at Goal are highly respected in education finance," said Vemo CEO Tonio DeSorrento. "We knew we wanted to partner with them – to benefit from their experience and incorporate their finance and administration expertise into our offering. Goal's investment and partnership will help us do a better job for our clients and investors."
MEDIA CONTACT:
Kerry Schneider, Vemo Education ([email protected]) PH: (703) 831-7231
---
About Goal Structured Solutions
GS2 is an award-winning, employee-owned education finance asset management company. GS2 has been working collaboratively in the student loan industry for more than a decade to provide customized products and services for education financing. GS2 manages more than $25 billion in student loans (both private and federally guaranteed) for its clients and partners. GS2 performs services for schools, investors, banks, and hedge funds, helping them manage their returns and asset performance more effectively. In addition to The Ascent Program for Funding Education, GS2 provides a comprehensive line of products and services including trust administration, loan and receivable purchasing, student loan special servicing, capital market advisory services, and private student loan originations.
Goal Structured Solutions, Inc. is headquartered in San Diego, CA, where it has received the San Diego Business Journal's "Best Places to Work" Award in 2015 and 2016. For more information, visit www.goalsolutions.com.
About Vemo Education
Vemo Education's mission is to help higher education institutions align the value and the cost of their education by developing custom, value-oriented student financing programs. Providing a full-service approach to its educational partners, Vemo has invested in the infrastructure required to design, price, originate, disburse, and service income-based payment products. Vemo's management team has extensive experience in education finance and the financial aid sector. Learn more at www.vemo.com.