8 Common Money Mistakes to Avoid as a College Student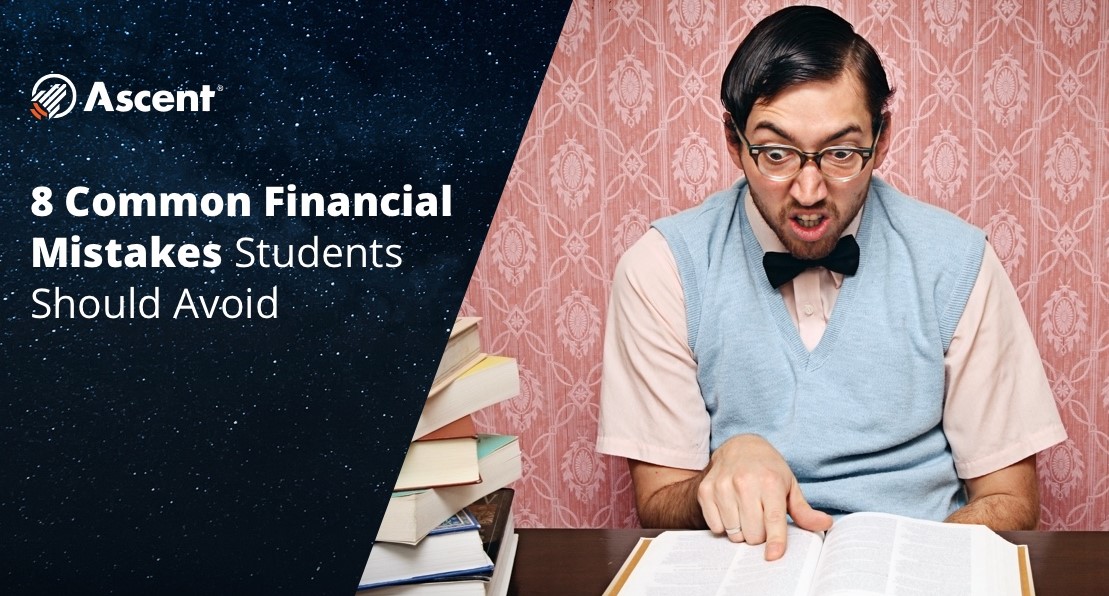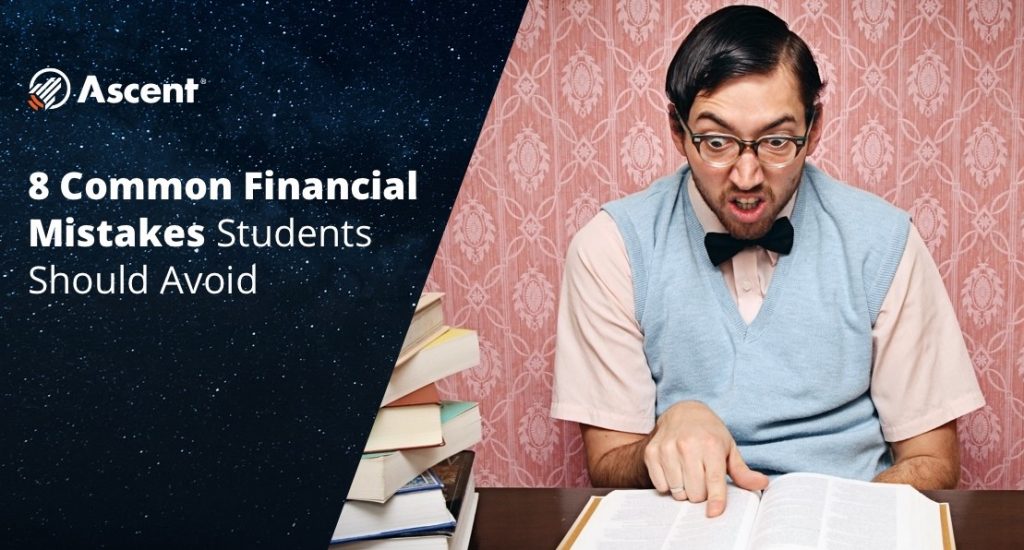 We get it, everybody makes mistakes. Whether it's walking out the door without your laptop or leaving your homework on the kitchen counter, no one is perfect every moment of every day. When it comes to mistakes that involve large financial decisions, such as paying for college, the repercussions can hurt beyond the sting of forgetting your sunglasses. In this post, we'll give you tips on how to avoid 8 common money mistakes that college students make.
1. NOT Filling Out the FAFSA
In our college study survey, we found nearly one-third (32%) of high school seniors either don't plan to or are not sure if they'll fill out the FAFSA. Filling out the Free Application for Federal Student Aid (FAFSA) should be your first step to help you pay for college. Students who skip this critical first step of their college journey are missing out on potential grants, scholarships, and subsidized loans. This mistake is an easy one to avoid — just go to FAFSA.gov and get your form filled out!
2. Skipping on a Budget
Ah, the budget… The start of a new school year should begin with a budget that includes a breakdown of all monthly bills, expenses, groceries, and an emergency fund to cover unexpected expenses. And yet, many students fail to implement the art of budgeting into their daily lives.
Madison P. (a student from our scholarship giveaway), even recommended, "Having an excel spreadsheet of all income, expenses, and miscellaneous charges helps update my financial projection monthly."
College is the best time to build good budgeting habits that can benefit you beyond college. Come up with a budget and stick to it — you'll be glad you did when it comes time to pay the bills.
3. Missing Class
Skipping out on class may seem more like a personal bad habit than a financial one, but the fact is your time in the classroom costs money. When you don't give your education your all, you're squandering an important investment in your future. This can increase your chances of not passing a class, which can affect your graduation eligibility, FAFSA and loan requirements, and student organization participation. Staying committed to your studies is overall a financially smart move.
4. Overspending Financial Aid
Some financial aid offers allow you to put the funds toward eligible living expenses. This can include housing, food, and school supplies. But some overeager students may take this money and go beyond their financial means with elaborate meals and frivolous living expenses. This can result in a tough financial situation if you run out of money before the end of the semester. Use your financial aid wisely and spend it on expenses that help achieve your higher education goals.
5. Overborrowing
According to a Nerdwallet study, nearly half of student loan borrowers say they could have gotten by with a smaller loan. Avoid overborrowing student loans by clearly understanding future college costs and asking the right questions. Your new school will be able to provide you with information about estimated costs which can inform your borrowing needs. Remember, student loans are not free money — so borrow only as much as you need!
6. Racking Up Credit Card Debt
Racking up high-interest credit card debt is, unfortunately, one of the most common money mistakes out there. While credit cards can be a valuable tool when used wisely, not paying off the balance every month results in bad debt which can snowball. This can affect your credit for years to come and make it hard to qualify for a car loan or mortgage in the future. Build your credit up by paying bills on time — it's a great habit to get into!
7. Not Applying for Scholarships
Scholarships are a form of financial aid which don't need to be paid back. That's right, free money. Still, many students avoid exploring the scholarships available at their schools and beyond. Do your research and find the scholarships available to you. It's also a great way on how to stay productive during the summer. Don't be afraid to crank out an essay or two and fill out an application. Understand that many scholarships are competitive, so put your best foot forward when it comes to applying. They can go a long way to easing the financial burden on you and your cosigners.
Enter for your chance to win college scholarships from Ascent Funding!
8. Choosing the Wrong Loan
When it comes to private student loans, many students miss out on the best rates and terms for their situation. It's important to find a student loan that is flexible enough to meet your unique needs and offers affordable repayment terms. There are two options students can choose when it comes to private student loans – cosigned loans and private student loans with no cosigner.
If you keep an eye out for these 8 money mistakes, you'll be well-equipped to take on the challenges of college finances.
Check out our latest "How to Budget While in College" video for even more ways you can spend and save in college:
Ascent Written, Native Advertising Disclosure
Ascent Funding, LLC ("Ascent") sponsors these blog posts and creates informational content that is of interest to prospective borrowers and our applicants. The information included in this blog post could include technical or other inaccuracies or typographical errors. It is solely your responsibility to evaluate the accuracy, completeness and usefulness of all opinions, advice, services, merchandise and other information provided herein. ASCENT IS NOT RESPONSIBLE FOR, AND EXPRESSLY DISCLAIMS ALL LIABILITY FOR, DAMAGES OF ANY KIND ARISING OUT OF USE, REFERENCE TO, OR RELIANCE ON ANY INFORMATION CONTAINED WITHIN THESE BLOG POSTS (INCLUDING THIRD-PARTY SITES). ASCENT OFFERS LINKS TO THIRD PARTY WEBSITES AND ARTICLES SOLELY FOR INFORMATIONAL PURPOSES. WHEN YOU CLICK ON THESE LINKS YOU WILL LEAVE THE ASCENT WEBSITE AND WILL BE REDIRECTED TO ANOTHER SITE. THESE SITES ARE NOT UNDER THE DIRECTION OR CONTROL OF ASCENT. WE ARE NOT AN AGENT FOR THESE THIRD PARTIES NOR DO WE ENDORSE OR GUARANTEE THEIR PRODUCTS OR THEIR WEBSITE CONTENT. ASCENT MAKES NO REPRESENTATIONS REGARDING THE SUITABILITY OR ACCURACY OF THE CONTENT IN SUCH SITES AND WE ARE NOT RESPONSIBLE FOR ANY OF THE CONTENT OF LINKED THIRD PARTY WEBSITES.