What is FAFSA and How Does it Work?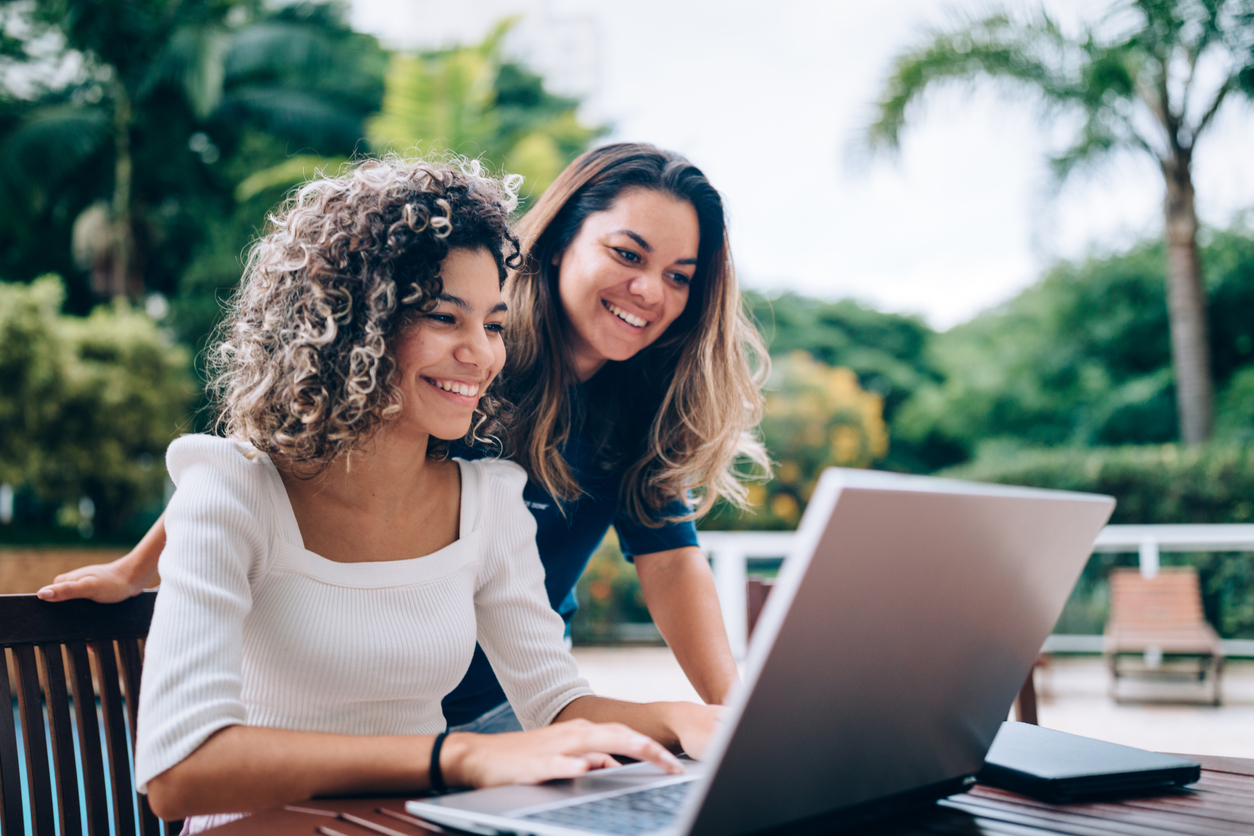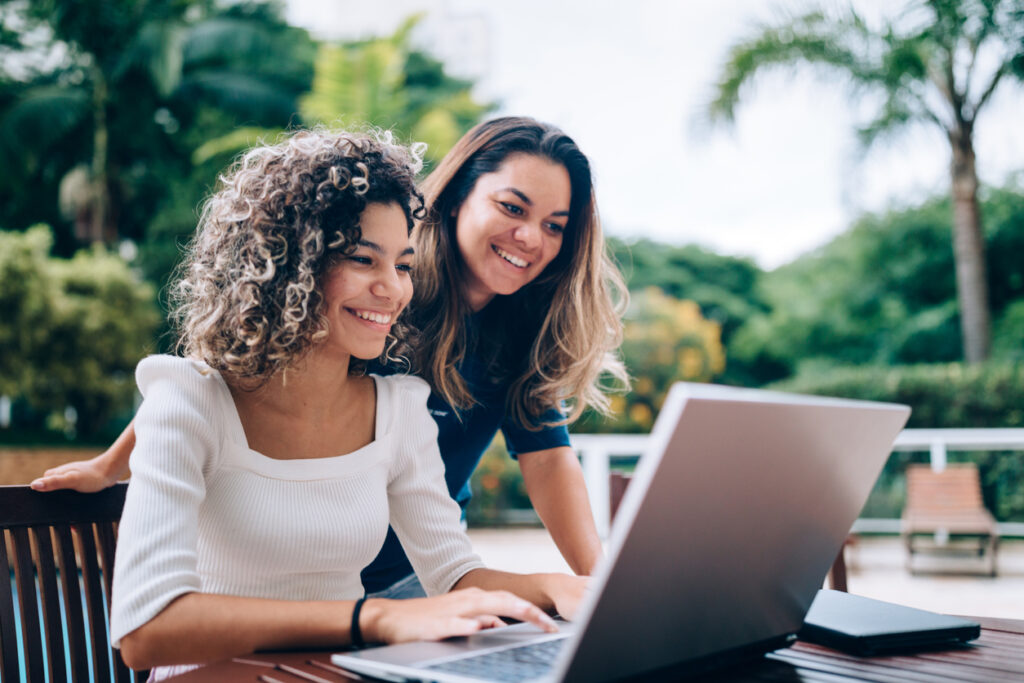 Whether you've recieved your college acceptance letter already or not, you can't wait to start planning your first year at college. As you and your parents sink into all the details of how to pay for your tuition, room and board, meal plans, books, and other expenses, you start to think about completing the Free Application for Federal Student Aid (FAFSA®). But what is FAFSA? How exactly does it work?
Below is all the information you need to know before starting the FAFSA. 
Free Application for Federal Student Aid (FAFSA)
So, what is FAFSA? The FAFSA opens on October 1 every year and is a government form that helps determine your eligibility for federal aid. Schools and the government use the FAFSA to see how much financial support you could get to fund your education, such as federal student loans, grants, and scholarships.
Most of the questions on the FAFSA are populated directly from you or your family's federal tax forms, and you can even transfer your tax information directly from the IRS as you complete your application. 
There's a common misconception that you won't qualify for financial aid if your parents make too much money, but that's not true. Completing the FAFSA can help you identify grants and federal student loans you can't get anywhere else. According to NerdWallet, students and families eligible for the Pell Grant but didn't submit the FAFSA missed out on $2.6 billion in free financial aid.
Before getting started, it's critical to understand the federal FAFSA deadline and your state's FAFSA deadline to ensure you don't miss your opportunity to qualify for federal aid. 
What are Federal Student Loans?
Federal student loans are loans the government provides and are made possible through the Federal Direct Loan Program. With federal student loans, you borrow money directly from the Department of Education at a fixed interest rate. 
The benefit of taking on federal student loans is you don't need to start making payments until after you graduate, leave school, or drop below half-time status. 
There are also a few different federal student loans available. Direct Subsidized Loans are need-based and open to undergraduate students who meet specific criteria. Direct Unsubsidized Loans are available to undergraduate, graduate, and professional students, no matter their financial situation.
Remember that unsubsidized loans begin accumulating interest immediately, so depending on your financial circumstances, you may want to consider making payments while in school. Making a minimum payment on your federal student loans each month can go a long way in chipping away at your debt. You can also check if you are eligible for temporary relief options like income-based repayment and deferred repayment plans. 
Another federal option is a Direct PLUS Loan (often called a "Parent PLUS Loan"). This loan is granted to the parents of undergraduate students and has a similar application process as the FAFSA.
Federal student loans can help you and your family pay for college, but they may not cover the total cost of your tuition, room and board, and other expenses. If you've exhausted your options for federal aid and need help covering your remaining college expenses, college loans from a private lender can help you fill the gap. Private lenders like Ascent offer a variety of cosigned student loans and student loans with no cosigner for qualifying student borrowers. 
Can Federal Aid Fully Cover My Entire Tuition?
This is a common question. Depending on your financial situation, the federal aid you qualify for may cover all your college expenses. There are determining factors the school and the government consider after you submit the FAFSA. If you find that your federal aid isn't enough to cover all your school-related expenses, you can apply for other scholarships and opportunities from your school or other companies. You can also apply for private student loans, like Ascent's and graduate student loans.
How Does FAFSA Work?
Now that you know what FAFSA is, you might wonder how does FAFSA work? The main goal of FAFSA is to determine how much financial aid a student like yourself is eligible to receive. This includes need-based and non-need-based aid. Some examples of the financial aid you may be awarded include:
The Pell Grant

Federal Supplemental Educational Opportunity Grants (FSEOG)

Subsidized federal student loans that are based on need

Unsubsidized federal student loans that most students qualify for regardless of need 

Federal work-study

State-based financial aid, including grants, scholarships, and loans

School-based financial aid, including need-based grants and scholarships

School-based merit aid because many schools require the FAFSA to be on file before any aid awards are distributed
To help determine your eligibility, the FAFSA will ask several questions about you and your parent's income, assets, and investments. You may also have to provide general information, like names, addresses, and driver's licenses, for you and your parents. 
It should take three to five days from the moment you submit your online FAFSA form for it to be processed. Once it is, you'll receive a Student Aid Report (SAR). This report will detail your eligible aid and your Expected Family Contribution. This six-digit number shows what you and your parents are expected to contribute toward your college costs. 
One Important Note: You must complete the FAFSA each year. Your financial aid award amount may change over time, depending on your financial status and any income changes in your home.  
FAFSA Eligibility and Requirements
Most students who fill out the FAFSA are eligible for some aid. The exact amount and type of aid depend on many different factors. However, there are some general requirements each student needs to meet:
Students must be U.S. citizens or eligible noncitizens.

Students must be enrolled in an eligible certificate or degree program at a college or university.
Benefits of FAFSA
While the FAFSA's primary benefit is providing you with grants and federal loans, there are some additional reasons to apply. Some schools, states, and outside organizations offering scholarships or grants may ask for your FAFSA information to help determine if you're eligible for other types of aid.
Since some grants and scholarships are awarded on a first-come-first-serve basis or have early deadlines, the earlier you fill out your FAFSA, the sooner you can submit it to other organizations asking for these details. The FAFSA application opens on October 1 of every year, so applying early can improve your chances of being awarded additional grants and scholarships.
Remember, federal loans are not the only aid offered to students. The Pell Grant is a common federal grant for undergraduates and is usually awarded to students that meet exceptional financial needs. More importantly, the Pell Grant doesn't need to be paid back. Students must fill out the FAFSA form annually to stay eligible for federal student aid, including the Pell Grant.
Knowing your potential sources of financial aid is an important aspect of your financial wellness journey. Be sure to look into local, state, and national resources for financial aid.  
How to Fill Out the FAFSA
The FAFSA might seem complicated, but if you have all your information close by, including your most recent tax information, you should be able to easily fill it out. Here's how to get started.
Step 1: Go to https://studentaid.gov/fafsa. Once there, click on the "Apply for Aid" button in the menu. 
Step 2: Click on "Complete the FAFSA Form." 
Step 3: When the official page is done loading, click on "Start Here" and follow the onscreen prompts. 
Now you can get started filling out the forms.
What Will I Need to Fill Out the FAFSA?
To fill out the FAFSA, you need to provide certain information about yourself along with some information about your or your parent's finances (if you're claimed as a dependent on their taxes). According to the Federal Student Aid website, you might also need:
At least one college or university you plan to attend to receive your information. You can find their school code from the

Federal School Code Search

. 

Your Social Security Number or Alien Registration Number. 

Your federal income tax returns, W-2s, and other income records.

Bank statements and investment records (if applicable).

Records of untaxed income (if applicable).

A

Federal Student Aid (FSA) ID

. For more information on

how to create an FSA ID

account.
Deadline for Filing the FAFSA
Completing everything by the FAFSA deadline benefits you and your parents. The federal deadline for the 2023-2024 academic year is 11:59 p.m. on June 30, 2023. If you need to submit corrections, get those done by September 10, 2023. 
Although you have until June 30 to complete the FAFSA form for next year, we recommend sending in your FAFSA application soon after October 1. Doing this gives you the best chance to get the most aid you are eligible for since financial aid is awarded on a first-come-first-serve basis. 
What Happens if I Miss the FAFSA Deadline?
Even if you miss the federal FAFSA deadline on June 30, you should submit the form as soon as possible. Any applications submitted after the deadline will still be considered for funding, with any money left over after all applications received on time are reviewed. However, since you submitted your application past the due date, you might not get any aid. Or, if you do get aid, it might not be as much as you and your parents were expecting.
We want to encourage you to write the due date down on your calendar and set reminders for yourself. Ensure the reminder repeats yearly, so you'll never miss the deadline. 
To get the most aid you may be eligible for, consider completing FAFSA as soon as possible after October 1.
Also, send any corrections as soon as possible if you need to make corrections on the FAFSA form. For the 2022-2023 school year, modifications/updates need to be sent by 1:59 p.m. CT on September 10, 2022.
Will I Get More Federal Aid if I Finish the Application as Early as Possible?
Finishing the application early will potentially help you receive federal aid from more sources, as your school may award scholarships and other need-based assistance to those who apply first. It also gives you more opportunity to appeal if you feel you deserve more financial aid than you were awarded. If you wait too long, the funding may be gone.
What Happens Once I've Submitted the FAFSA?
After you've submitted the FAFSA, you may have to submit additional verification information or financial aid forms. It's a good idea to contact the school you plan on attending to check if they need any further information. 
Once your FAFSA has been processed, you'll receive a Student Aid Report with information about the aid you can potentially get from your school. The amount of aid you receive depends on the college or university you plan to attend.
After your college acceptance letters start to roll in, the school will send you information about your financial aid award package. This will list the number of grants and federal loans you are eligible to receive and any work-study opportunities. If your financial situation has changed, your award package may not accurately represent those changes, so be sure to contact the financial aid office at your school to make an appeal and understand what your options may be.
Stay Up To Date with the Best Student Loan Information
Ascent is proud to offer you more opportunities to finance your education. In addition to our student loans and scholarship opportunities, we offer free financial wellness resources to set you and your family up for financial success during college and beyond.
We're determined to give you the necessary information to make your college dreams a reality. Stay in touch with our blog to find the latest college finance news.