Is a Cybersecurity Bootcamp Worth It?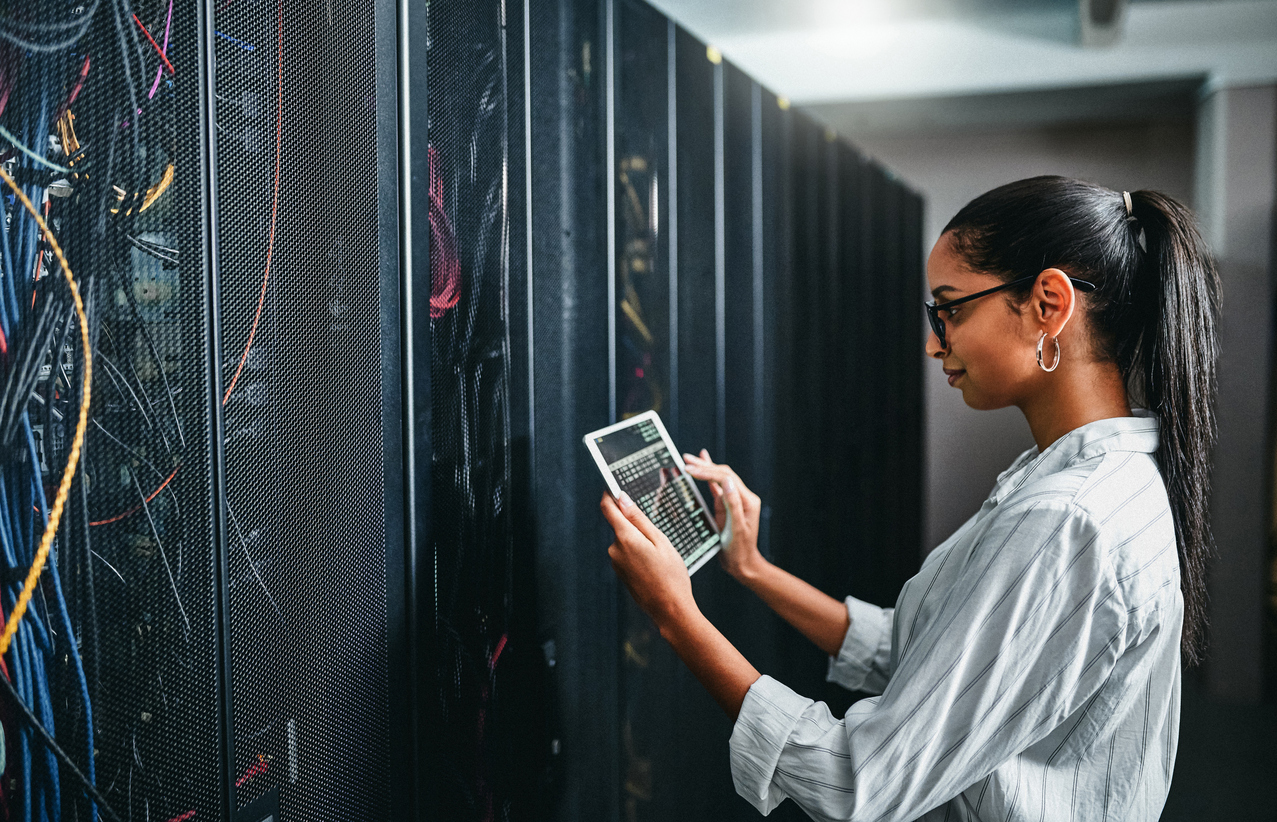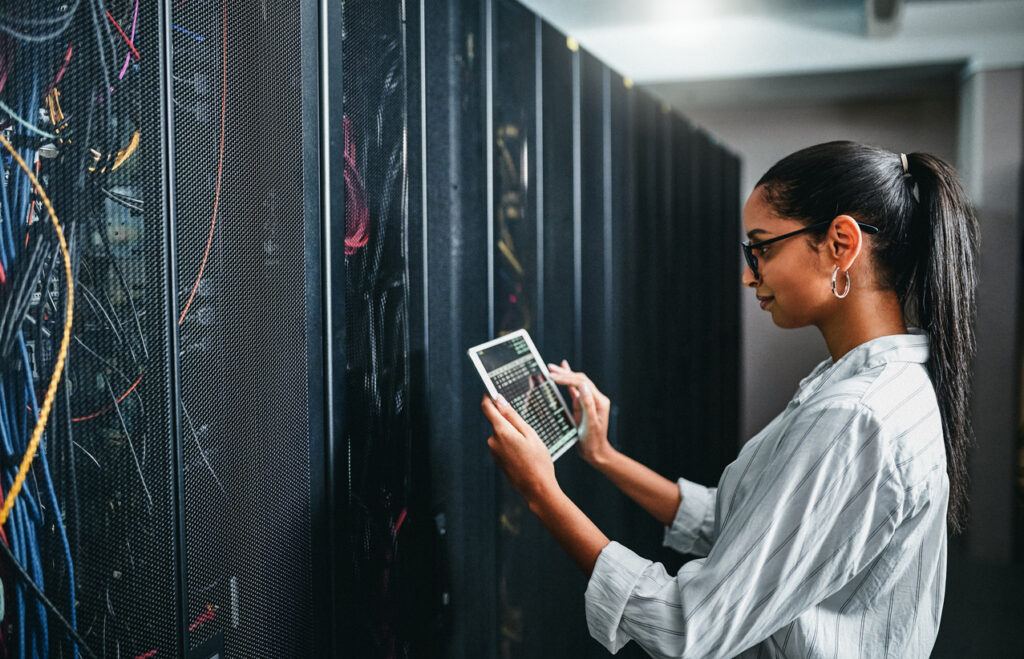 As the world shifted toward remote work, online shopping, and subscription services, there has been increasing concern about consumer data protection and cybersecurity. From your home to your workplace, there's potential for a cyber-attack at any moment. As a result, companies are increasing their cybersecurity budgets and hiring top talent to protect their data. 
If you've thought about making a big career move or are interested in learning more about cybersecurity, attending a cybersecurity bootcamp can help you gain the skills you need to jumpstart a new career.
 
What is Cybersecurity Bootcamp?
A cybersecurity bootcamp can teach you critical skills to launch a new career through a series of concentrated courses. In some ways, it's like going to a trade school, except you won't be studying to be a plumber, electrician, or mechanic. At the end of your program, you'll be career-ready to enter one of the fastest-growing I.T. fields.  
How Cybersecurity Bootcamps Work
Bootcamps, no matter the course of study, are intense programs designed to help people gain new skills quickly. Unlike an undergraduate college degree program, bootcamp courses focus on your single study area. You can take cybersecurity bootcamps online, in person, or choose a hybrid of both.  
In your bootcamp courses, you'll learn different coding languages and other important tools cybersecurity professionals need to know to land a job after completing the program. Your bootcamp course layout could look like this: 
Practice labs

 

Certification prep

 

Simulation run-throughs for hands-on experience with real-world situations

 

A final project to show what you've learned

 
Cybersecurity Bootcamp Options
As you can probably tell, there are several options to choose from and things to consider when choosing a coding bootcamp. You can complete bootcamps for cybersecurity in many ways, but which is the best for you? 
In-Person Cybersecurity Bootcamps
Do you like going to class? Maybe you enjoyed talking ideas out loud with your classmates and an instructor? Then an in-person cybersecurity bootcamp is for you. 
You can ask your instructor questions if you get confused and meet with classmates to form study groups, too, if that's the support you need to be successful.  
Online Cybersecurity Bootcamps
Do you love to learn, and could you watch YouTube instructional videos all day? 
Then you may prefer a cybersecurity bootcamp done online. These allow you to study from home and may give you the flexibility you need if you plan on working while completing your program. There are part-time and full-time cybersecurity bootcamp available for those who may need to balance other responsibilities while in school.  
Hybrid Cybersecurity Bootcamps
A hybrid bootcamp has some in-person classes and requires online work too. How much time you spend online or in person depends on the program.  
Cybersecurity Bootcamp Requirements
You don't need a college degree to attend a bootcamp. You may be interested in going to a bootcamp for different reasons, such as to make a career change or gain new skills in your existing career. Either way, your experience level won't limit your ability to apply and start a bootcamp program. Plus, the experience you gain can lead to higher-paying jobs or raises at your current workplace. 
How Long Does a Cybersecurity Bootcamp Take to Complete?
A cybersecurity bootcamp can be anywhere from 12-26 weeks long. It all depends on the program you choose. Some programs are full-time, which can be completed sooner. Others are part-time and usually take longer to complete.  
If you don't plan on working or don't have other obligations, a full-time bootcamp could be right for you. If you have work or family to take care of, it might be best to do a part-time bootcamp.   
Are Cybersecurity Bootcamps Worth It?
It's no secret that cyber-attacks are on the rise. Every day the news mentions some new website hack that requires users to change passwords or set up two-factor authentication. Completing a cybersecurity bootcamp will put you on the front lines fighting bad actors, bots, and Internet trolls of the world.  
But how do you know your chosen cybersecurity program has great employment rates? The Council on Integrity in Results Reporting (CIRR) reports on the completion rates of bootcamp students and their employment rates. 
When considering schools, one thing to do is check whether it offers career coaching. Many cybersecurity programs do, with some working directly with employers. The U.S. Bureau of Labor Statistics reported that employment for information security analysts is expected to grow 35% from 2021 to 2031. 
Cybersecurity Career Paths
There are so many pathways you could take after completing a cybersecurity bootcamp. Below is just a sampling of jobs you could have.  
Penetration Tester: Do you like to push boundaries? Do you often ask yourself if you could hack into a system? Well, a penetration tester (A.K.A. pen tester) does just that. They try to break into a system or network and then report on the vulnerabilities found. They sometimes run drills with other teams to help them assess that team's safety.  
Network and Computer Systems Admin: A Network Admin installs and organizes the local and wide area networks. They monitor their performance to see if everything's running smoothly. They work closely with other I.T. teams, like network architects and information systems.  
Information Security: They implement security measures and monitor the safety of a network or system. If a company is hacked or information is breached, they are the ones to respond to the threat. They sometimes run drills with pen testers to see how secure a system or network is and correct vulnerabilities found.  
Tech Support: They ensure a company's network, computer system, or product sold is working properly. If you've ever had a problem with your electronics and called tech support, these people helped you. They can work either with customers who've bought a company's device. Or they work within the company to fix any issues that the company's computers and equipment have.  
Data Admin: These are the gatekeepers of information. They protect it with security and cloud software. They also revoke access to certain information if people leave a company for other jobs.  
But these are just a few paths you can take within the cybersecurity realm.  
Top Cybersecurity Bootcamps
There are plenty of cybersecurity bootcamps out there. Deciding on the right one can be a daunting task. How do you know it's worth it? A good bet is to use the CIRR website to check the employment rates of graduates. Another is checking out our Bootcamp Finder. It can make choosing a bootcamp a little easier. 
If you need a little help to get started, here is a list of the top bootcamps to consider.  
How Much Do Cybersecurity Bootcamps Cost?
It depends on your chosen program, but the general range is from $9,500 to $20,000. Full-time classes usually cost more than part-time classes.  
How Cybersecurity Bootcamp Loans Work
Before applying to every bootcamp you see, take some time to consider how you'll pay for it. You may need to explore how coding bootcamp loans work. Bootcamps unassociated with universities are not accredited, so you can't apply for the FAFSA to get federal grants or loans. However, there are other ways to pay for the cost of attendance. Like: 
Personal loans

Payment plans through the school/bootcamp

Reimbursement from your employer

Out of pocket, if you have the cash

GI Bill or VET TEC program, provided the school accepts them

Scholarships offered by the school

Coding bootcamps loans

from Ascent




 
Ascent also has some great info on how cybersecurity bootcamp loans work.