Dual Enrollment: How it Works in High School & College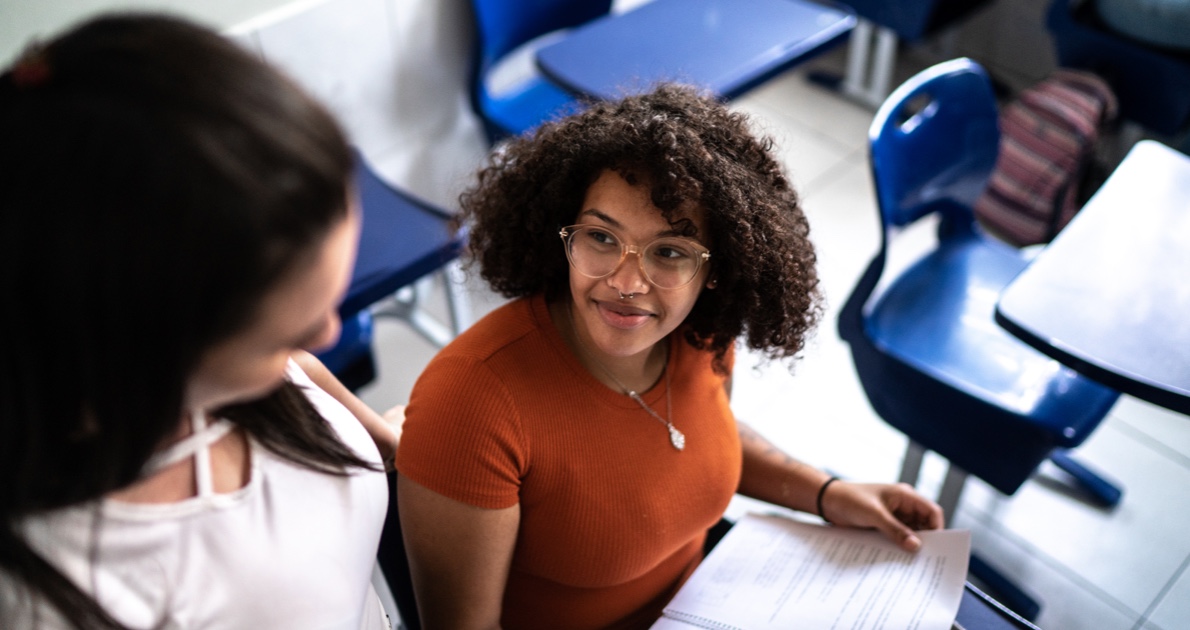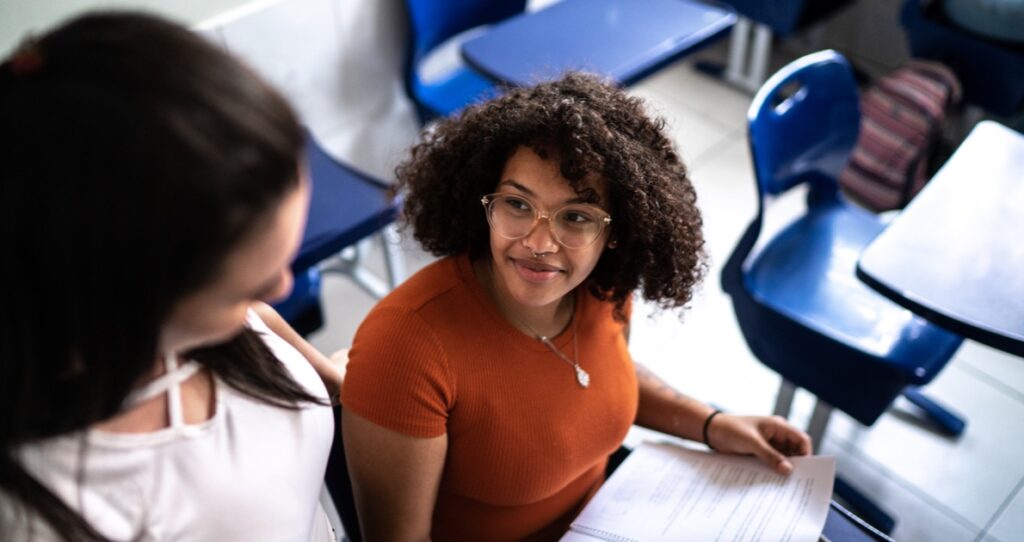 If there's one thing we can all agree on, everyone's college journey is different, which is why it can be tricky to navigate which path is best for you. 
If you're a current college student looking to make up for a few general education classes you missed (or maybe failed), or a high school student interested in getting ahead, you may have explored dual enrollment. In this blog, we'll explore what dual enrollment is, how it works, and what to do if it's not offered at your school.
What is Dual Enrollment? 
Dual enrollment, also known as dual credit, allows both high school and university students to take college credit classes at their community college while remaining enrolled at their current school.
When students pass their class, the credits count for both high school and college. Many people decide on dual enrollment for various reasons depending on whether they are a current high school student or a current college student. Your dual enrollment opportunities may differ depending on your situation, so we'll explore dual enrollment in college and high school.
Dual Enrollment in High School 
As a high school student, you might be preparing for college and taking classes to fill the requirements on your transcript. Some students may choose to take advanced placement (AP) and honor courses to get ahead or simply get a GPA boost, while others decide to enroll in community college courses. Let's explore the benefits of dual enrollment in high school.
Boost Your GPA
Many high schools offer dual enrollment to help students earn an extra point in their weighted GPA (an A in a class would be a 5.0 instead of a 4.0). Often, students and parents immediately think of AP and honors as the only way to boost your GPA and forget that community college courses can also impact your overall GPA in high school. 
Earn College Credits Early
In addition to strengthening your GPA, dual enrollment in high school can improve your college transcript. Students who take AP classes receive a letter grade or complete the AP test at the end of the course with a score of 3 out of 5 or higher (passing) to receive college credit on your transcript. Students can skip some introductory classes in college, but it's not guaranteed students will pass.
If you're thinking about doing dual enrollment in high school, you will take college classes as you would with any other class, and if you get a passing grade, you will receive college credit. There is no additional test to pass like AP classes other than the college course material itself. Just like AP classes, though, credit is not guaranteed to transfer with you at your future college. Do your research and make sure your dream school accepts community college credits to fulfill general education requirements. If you're still exploring your options after high school, read our blog to help you decide which college is right for you.
Prepare for the College Experience
Besides weighted scales and college credit, dual enrollment in high school can help prepare you for the transition to college. Starting college classes in high school can give you early exposure to how college classes are typically structured and the rigors of what's expected of you as a student. AP classes are taught by high school teachers, while a college professor leads dual enrollment classes at a community college. You may feel less stressed as a college student when you first step on campus.
Dual Enrollment in College
Going to two colleges simultaneously is possible, and you might want to consider this if you're currently attending a university. Dual enrollment in college comes with many benefits. 
Save Money and Time
One of the major benefits of dual enrollment in college is the amount of money you can save. The cost per unit at a community college is just a fraction of the price at universities and 4-year degree programs. Instead of completing all your courses at your university, you can split your schedule and take some classes at a community college and meet some at your current school, which can save you thousands of dollars.
Some students want the "full college experience," which is why you may consider going to a 4-year university rather than attending community college first then transferring later. Dual enrollment in college can be a happy compromise.
Build a Flexible Schedule
Building your class schedule can feel like a game of Tetris, and sometimes the classes offered at your school don't fit. Dual enrollment in college expands your scheduling options, allowing you to get an entire catalog of classes to choose from at a community college that can better fit your schedule. 
Students often use dual enrollment to complete introductory classes and prerequisites. With that said, keep in mind that most community college courses will not offer upper-division courses. Courses you take with dual enrollment should be cross-referenced with the guidelines of your current school to ensure you are taking the proper classes that will transfer the credits you need.
Use Dual Enrollment to Your Best Advantage
Dual enrollment is like a superpower — you get to experience two schools at the same time. Take advantage of the options for dual enrollment in high school or college. In addition to community college classes, remember that having dual enrollment means you will also have access to an entirely new campus, resources, and other benefits like gym or lab facilities, clubs, counseling, financial aid services, scholarships, and more! 
Whether you're in high school, taking classes at a community college, or attending a university, it can be overwhelming to think about your options to pay for school. Read our blog below to help you get started.