How to Decorate Your Space For Halloween On A Budget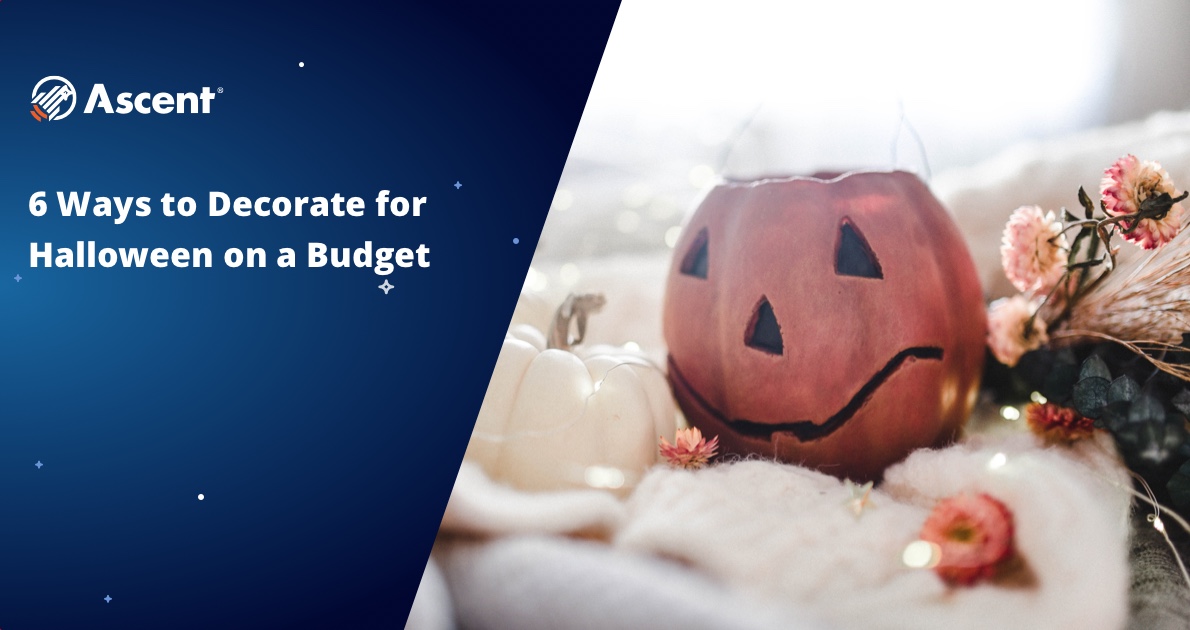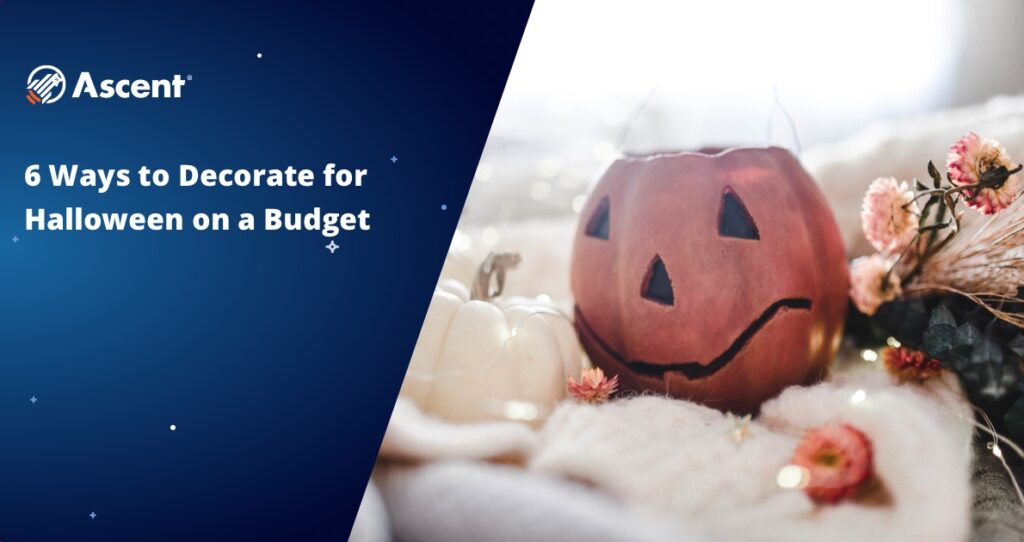 Spooky season has arrived! From carving a pumpkin for your front porch to stocking up on candy corn (do we love it or hate it?), decorating for Halloween is what makes the holiday such a fun experience. 
While this can be a time for candy, cookies, and costumes, it's also where we tend to spend money. Here are a few ways to trick out your house, dorm, or apartment, even on a college student budget. 
Think Ahead 
Look at what you already have. 
If you're like me, you keep giant plastic storage bins filled with decorations for every holiday. So before making a trip to the store, try and rummage through your stuff from previous years and find things you can reuse. If anything, it's a great way to see what you already have and don't need to buy extra at Party City. Although one can argue you'll never have enough skull-shaped candles, you'll be saving money. 
Create a budget. 
If you've gone through your decorations at home and still want to pick up something extra, it's time to build a budget. Take time to think of how much money you can plan to spend on Halloween decor – and account for all your fixed expenses like bills, gas, groceries, etc. What portion of your extra cash do you want to contribute to Halloween decor? 
Not sure where to start? Check out our Budgeting Hub for more tips and advice on all things related to financial wellness and money management. 
Save at the Store 
Steer clear of specialty stores. 
While it might be tempting to stop at Spirit Halloween or check in on what Party City has to offer this year, the prices at those stores can be steep. Instead, try shopping at places like T.J. Maxx, Marshalls, or HomeGoods. Sometimes though, even these stores aren't that budget-friendly. Sticking to dollar stores or discount retailers for your Halloween decor will save you money, and you can even get more for your space! 
Go thrifting. 
If you're into a vintage look, checking out local vintage shops in your area is a great option. Thrift stores can be the perfect place to find objects that are more worn, making them look scary to your Halloween decor vibe. 
Thrift stores also carry little treasures you can use to do DIY magic and upgrade your Halloween decorations this year. Here's a few ideas: 
Potion Bottles & Jars:

There's always

plenty

of eclectic, unique bottles and jars at the thrift store. All you have to do is add some creepy labels – that you can download for free from

World Label

or

Frynes Designs

– and then fill them with spooky powders or liquids – like plastic spiders, eyeballs, or rats from the dollar store. 
Creepy Figurines:

Transform vintage ceramic figurines into horrifying shelf decor with a haunting DIY by

Sadie Seasongoods

. 
Spooky Spellbooks:

Head to a Goodwill bookstore or find a few books you don't mind destroying at home and morph them into a witch's library with paint, a hot glue gun, and crumpled tissue paper. (Pssst…here's how at

PopSugar

). 
Be Smart with Online Shopping 
Download browser extensions. 
If you find a few things online you really need, don't forget to use browser extensions like Rakuten or – my personal favorite –  Honey. These types of extensions give you rebates on your online purchases and can help you find the best deal. Bonus: They automatically test coupon codes at checkout. 
It's important to remember that browser extensions don't stack, which means you can't use more than one at a time on the same purchase. However, you can install several and figure out which offers the best rebate or savings. 
Try online resale outlets. 
If you're willing to buy used decor, apps like OfferUp are a great local option to find something budget-friendly. If you decide to buy something on an app like this, make sure to always meet the resellers in a safe, very public location. Also, check Facebook to see if there are any local reseller groups you can join. You never know if there might be something perfect that pops up. 
Halloween is so much fun to celebrate because it brings out the kid in all of us. It can be easy to overdo it but don't worry. With a few of these simple tips and tricks, you can go all out this spooky season without being scared of overspending.