How is Ascent Helping Students Pay for College?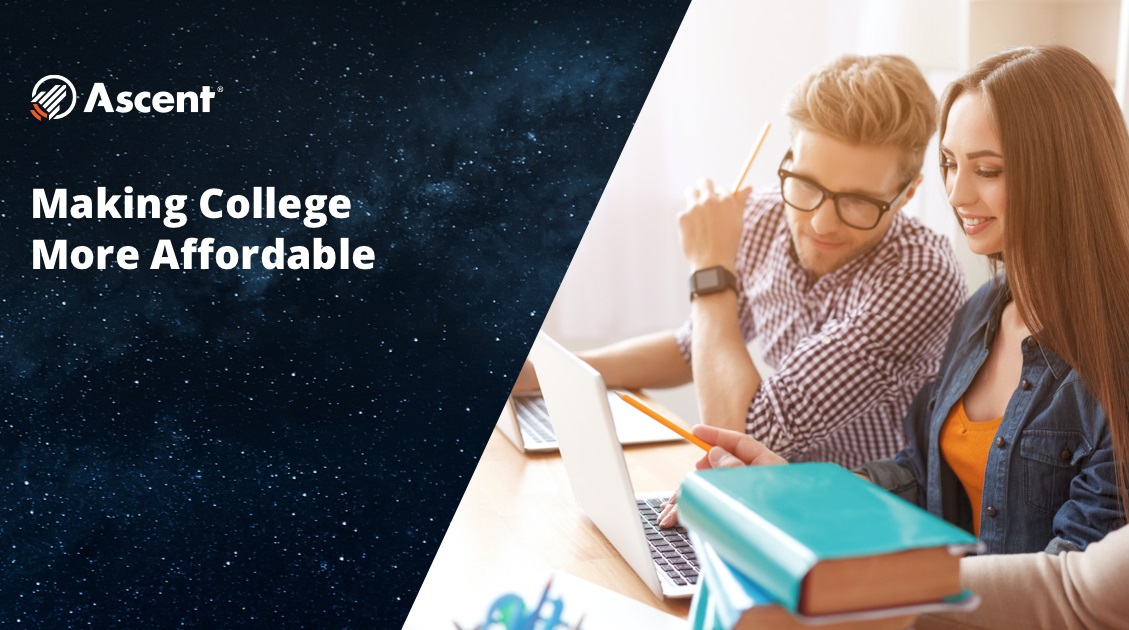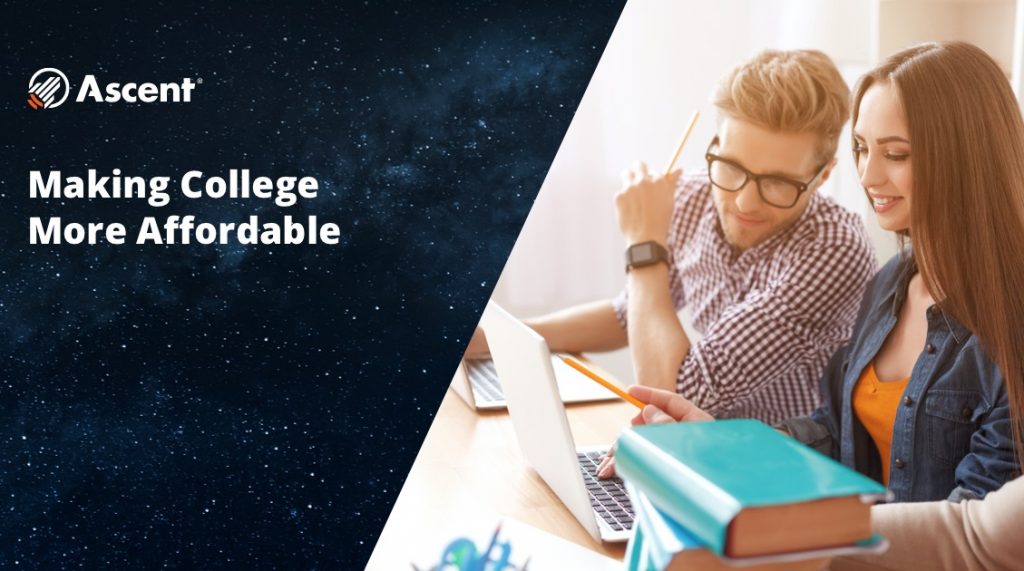 Earlier this year, the Ascent team launched updates to their Cosigned Loans and Non-Cosigned Loans to help students cover the cost of their college education and bring more transparency to the student loans marketplace.
As part of the updates, Ascent included the opportunity for students and their cosigners to check their pre-qualified rates without impacting their credit score, lowered the minimum FICO requirement, and added exclusive discounts for students who enroll in automatic payments and more.
Here's the breakdown.
Get to Know Us Before Committing
You may now apply for an Ascent loan and check your pre-qualified rates without impacting your credit score, empowering you to compare rates and explore your options before making a decision (like dating… but better).
Loans Designed with You in Mind
Taking out a student loan is a big deal and we want to make sure you are equipped with the right tools to make the best decisions for your financial future.
We designed a suite of affordable student loan options with you in mind:
Cosigned Credit-Based Loan for students with a creditworthy cosigner
Non-Cosigned Credit-Based Loan for undergraduate juniors and seniors
Non-Cosigned Outcomes-Based Loan for undergraduate juniors and seniors
Major College Decisions
Where you decide to go to college and what you choose to major in is a big financial decision for not only you, but your cosigners and parents too. Ascent's Bright Futures™ Engine aims to bring transparency to the college decision journey by helping you evaluate the return of your college investment.
You can visit Ascent's Bright Futures™ Engine to start your college major journey and see how much money you can expect to earn the first year after graduation.
Drop It Low: Lowered FICO and Minimum Loan Amount
The number one reason students drop out of college is because they lack the funding to pay for it. To combat that challenge, we want to make college more accessible by increasing the number of loan approvals and lowering our FICO and minimum loan amount.
If you apply for an Ascent loan with an eligible cosigner, you can expect a lowered minimum FICO requirement.
In addition, if you have the majority of your tuition and college expenses paid for, you may apply for an Ascent loan with a minimum loan amount of $1,000.
Serving a Greater Population of Students
If you are not a U.S. citizen or U.S. permanent resident or have Deferred Action for Childhood Arrival status, you may apply for an Ascent loan with a creditworthy cosigner who is a U.S. citizen or U.S. permanent resident.
More Ways to Make College More Affordable
In addition, we are on a mission to make college more affordable by building tools and resources that help you plan, save and pay for college. If you have an Ascent loan, you may receive a discount for enrolling in automatic payments.*
25% discount for Credit-Based Loans (Cosigned and Non-Cosigned)
00% discount for Non-Cosigned Outcomes-Based Loan
To see more specific details about any of these improvements, please visit our FAQs.
About Ascent Student Loans
Ascent encourages transparency and financial wellness by incorporating financial education into the application process, and by preserving the notion that an education is an investment where students and families should understand the return on their investment relative to the cost. That's why Ascent created a new private student loans program that gives students more opportunities to qualify for a loan, with or without a cosigner.
*An automatic payment discount of 0.25% for the Credit-Based Loans (Cosigned & Non-Cosigned) and a 2.00% discount for the Outcomes-Based Loan (Non-Cosigned) is available if the borrower is enrolled in automatic payments from their personal checking account and the amount is successfully withdrawn from the authorized bank account each month. For Ascent rates and repayment examples please see here.
Ascent Written, Native Advertising Disclosure
Ascent Funding, LLC ("Ascent") sponsors these blog posts and creates informational content that is of interest to prospective borrowers and our applicants. The information included in this blog post could include technical or other inaccuracies or typographical errors. It is solely your responsibility to evaluate the accuracy, completeness and usefulness of all opinions, advice, services, merchandise and other information provided herein. ASCENT IS NOT RESPONSIBLE FOR, AND EXPRESSLY DISCLAIMS ALL LIABILITY FOR, DAMAGES OF ANY KIND ARISING OUT OF USE, REFERENCE TO, OR RELIANCE ON ANY INFORMATION CONTAINED WITHIN THESE BLOG POSTS (INCLUDING THIRD-PARTY SITES). ASCENT OFFERS LINKS TO THIRD PARTY WEBSITES AND ARTICLES SOLELY FOR INFORMATIONAL PURPOSES. WHEN YOU CLICK ON THESE LINKS YOU WILL LEAVE THE ASCENT WEBSITE AND WILL BE REDIRECTED TO ANOTHER SITE. THESE SITES ARE NOT UNDER THE DIRECTION OR CONTROL OF ASCENT. WE ARE NOT AN AGENT FOR THESE THIRD PARTIES NOR DO WE ENDORSE OR GUARANTEE THEIR PRODUCTS OR THEIR WEBSITE CONTENT. ASCENT MAKES NO REPRESENTATIONS REGARDING THE SUITABILITY OR ACCURACY OF THE CONTENT IN SUCH SITES AND WE ARE NOT RESPONSIBLE FOR ANY OF THE CONTENT OF LINKED THIRD PARTY WEBSITES.
Contact for Press Inquiries
Lauren Thayer | Director of Marketing
619-684-7294