How to Eat Healthy on a Budget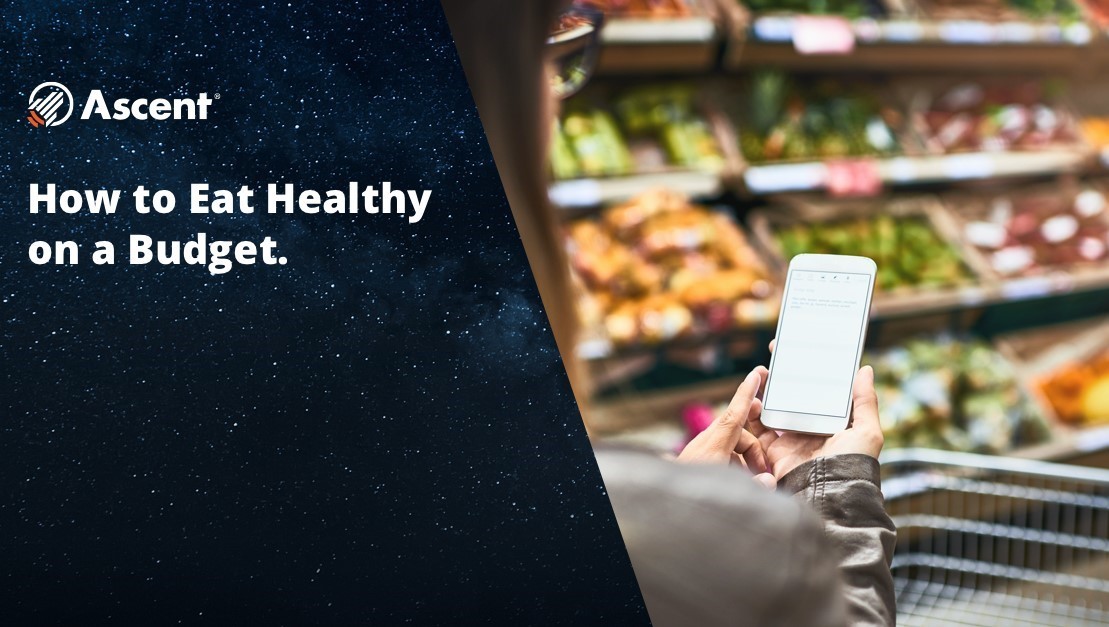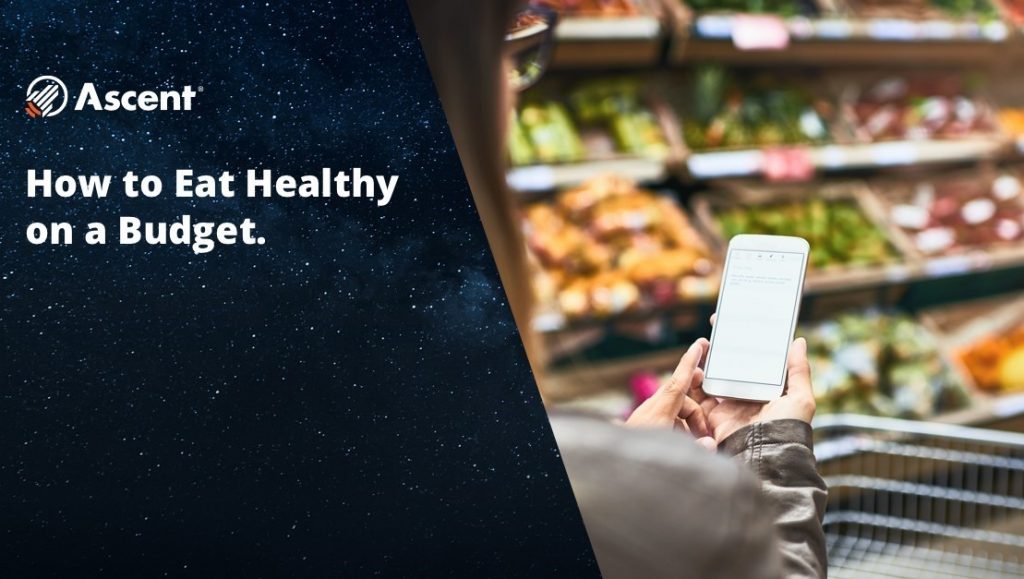 The holidays are a time to take a step back from the busy year and enjoy quality time with friends and family. But with enjoyment comes eating, and holiday feasts are famous for their ability to expand both waistlines and credit card bills. For college students, learning how to eat healthy on a budget can be especially tough. A recent Ascent study shed light on the challenges that many students face when getting the college funding they need, and these struggles continue even after the holidays are over.
To understand how to eat healthy after the holidays, we asked students for tips on how they manage their budget while in school and save costs on food. As the comments started to swarm in, we found savvy students have a lot to share when it comes to eating cheap and healthy.
Tip #1: Stick to a Budget
Chances are you've already heard how important budgets are to a student's financial success. Since food can be a major and necessary expense, a meal budget is a great way to prevent overspending. When it comes to the holiday season, increased traveling and eating out can leave your monthly meal budget bursting at the seams. Give yourself the gift of some leeway so there are no surprises when you return to school.
Tip #2: Shop the Produce Aisle
Next time you head to the supermarket, set your sights on the produce aisle for fresh fruits and vegetables. Learning how to make a few basic dishes out of fresh ingredients will not only be better for your health, but for your budget as well. A few students mentioned how snack expenses can really add up, so bringing healthy snacks from home rather than visiting the vending machine is an easy tip you can start today.
Tip #3: Look Around for the Best Deals
With the holidays over, stores are vying to attract as many "new year, new me" shoppers as possible. That means the deals are flowing like new year's resolutions, and opportunities for saving are plentiful. Look for coupons (digital or physical), in-store deals and loyalty programs to compound the savings. Buying in bulk is also a great way to save some cash — take a look at the fine print on the price tag and check out the price per ounce to find the best buys.
Tip #4: Help Out in the Kitchen
We've saved perhaps the most critical tip for last: cooking at home rather than eating out is the best way to eat cheap and healthy. Rather than inviting your friends to enjoy a meal at a restaurant, consider having a potluck where everyone brings a dish to share. This allows you to have a home-cooked meal without being responsible for everything on the plate. A meal together is more meaningful when you know the chef, and it will be all the more special if you help out in the kitchen. So put on your best apron and whip out the seasonal cookbook — let's make this a dinner we'll never forget!
At Ascent, we know how important it is for students to enjoy college life in a way that is both financially and academically responsible. That's why we offer a wealth of student resources with even more tips on how to thrive in college and manage your money.
Ascent Written, Native Advertising Disclosure
Ascent Funding, LLC ("Ascent") sponsors these blog posts and creates informational content that is of interest to prospective borrowers and our applicants. The information included in this blog post could include technical or other inaccuracies or typographical errors. It is solely your responsibility to evaluate the accuracy, completeness and usefulness of all opinions, advice, services, merchandise and other information provided herein. ASCENT IS NOT RESPONSIBLE FOR, AND EXPRESSLY DISCLAIMS ALL LIABILITY FOR, DAMAGES OF ANY KIND ARISING OUT OF USE, REFERENCE TO, OR RELIANCE ON ANY INFORMATION CONTAINED WITHIN THESE BLOG POSTS (INCLUDING THIRD-PARTY SITES). ASCENT OFFERS LINKS TO THIRD PARTY WEBSITES AND ARTICLES SOLELY FOR INFORMATIONAL PURPOSES. WHEN YOU CLICK ON THESE LINKS YOU WILL LEAVE THE ASCENT WEBSITE AND WILL BE REDIRECTED TO ANOTHER SITE. THESE SITES ARE NOT UNDER THE DIRECTION OR CONTROL OF ASCENT. WE ARE NOT AN AGENT FOR THESE THIRD PARTIES NOR DO WE ENDORSE OR GUARANTEE THEIR PRODUCTS OR THEIR WEBSITE CONTENT. ASCENT MAKES NO REPRESENTATIONS REGARDING THE SUITABILITY OR ACCURACY OF THE CONTENT IN SUCH SITES AND WE ARE NOT RESPONSIBLE FOR ANY OF THE CONTENT OF LINKED THIRD PARTY WEBSITES.