5 Tips on How to Network During a Career Fair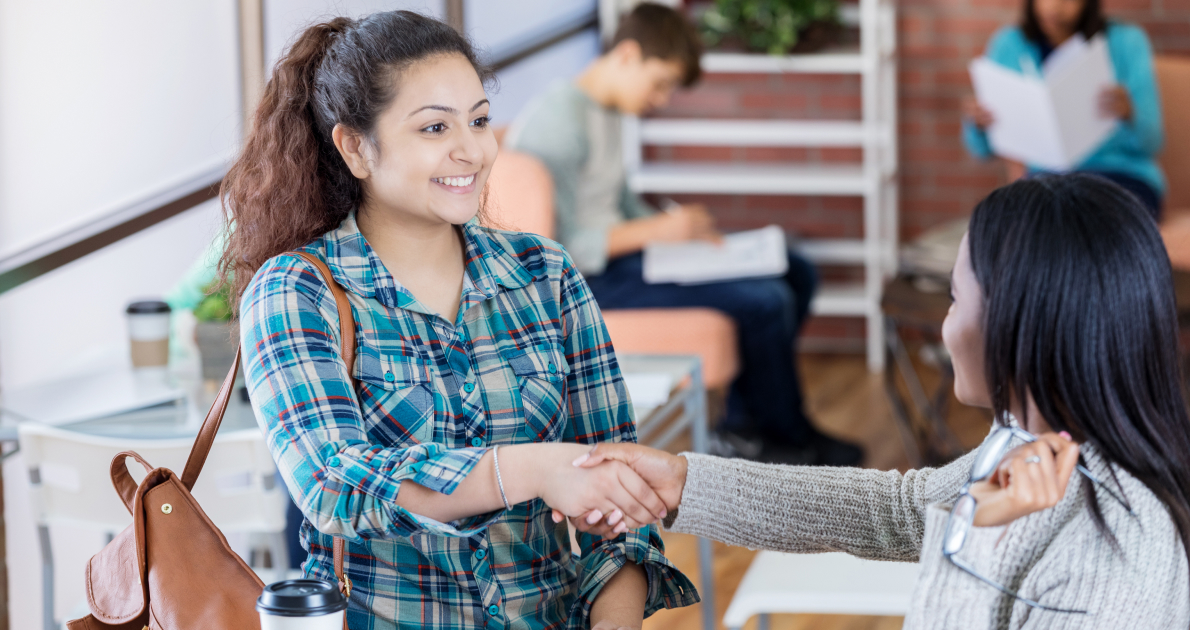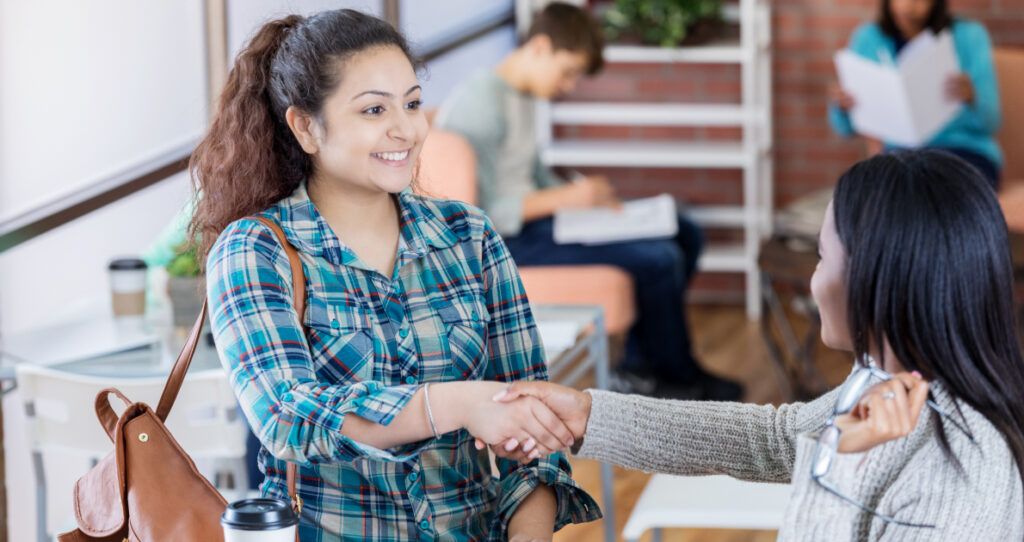 You've probably heard many times before that networking is the key to getting the career you want. 
However, not many people can clearly define what networking in college is. Networking means building relationships with people in your classes (including professors), student organizations, Greek life, and other groups with common interests.
What does that mean for you? In today's competitive job market, who you know is sometimes more valuable than what you know, and networking in college at events like career fairs may help you get one step ahead. Here are four tips on best preparing to network during a career fair.
Tip #1: Find a Career Fair
The best place to get started in finding a career fair is visiting your school's career center or students services office, either in person or online. If you're visiting in person, someone may immediately greet you and offer to help you – plus, they can probably share information about the next career fair as well. Most schools host a career or job fair about once a semester, so make sure you mark the date and time in your calendar so you don't forget.
If you already know the company you're interested in applying for in the future, check their website and see if they plan on being a part of a career fair outside of your school too. If you find yourself going to a career fair outside of your school, you may network with other companies. Once you source a career fair, now you can start preparing for the big day.
Tip #2: Dress professionally.
When employers seek out talent at a career fair, they expect strong candidates and resumes that best fit the job description. When you dress professionally, employers see that you are serious about looking for career opportunities. This is a bonus beyond your skillset. Dressing professionally at a career fair is also important to stand out from the rest of your competition and leave a good impression on the connections you make. Remember, overdressing at an event is better than underdressing.
You don't need to buy clothes from top designer brands to dress professionally. Your outfit for the event should appear professional, clean, and maintained (be cautious of big wrinkles and food stains). More importantly, you should feel confident in the clothes you pick. For example, this might be a button-up shirt with a suit jacket paired with slacks and dress shoes or heels. It can also be a nice blouse or even a dress. Either way, your clothes should feel comfortable and give you the confidence boost you need to network at the career fair. If heels aren't typically your style, opt for some nice flat shoes. If you start to sweat with too many layers, opt for a nice button-up shirt and tie. Stores like TJ Maxx, Burlington Coat Factory, or Nordstrom Rack can help you find professional clothes in all sizes without breaking the bank.
Tip #3: Get your elevator pitch ready.
An elevator pitch is a concise way of introducing yourself to others and delivering one or two main points without taking too much time. Often an elevator pitch should be under one and a half minutes. Getting this pitch ready ahead of time can be beneficial as you may run into people before, during, or after the career fair. Some of the things you can include in your elevator pitch are:
– What's your name, and where do you go to school?
– What's your major?
– What is your "ask"?
An example of an elevator pitch is as follows:
Hello, my name is _____ (insert your name), and I'm a fourth-year student at San Diego State University. 
I'm currently studying International Business with a focus in marketing, and I would love to learn more about the _______ (pick an industry) industry and how _____ (insert company name) are involved in this particular industry.
An elevator pitch does not necessarily need to be the same every time. You may need to tailor it to the person, company, or event you attend. However, having this pitch ready before a career fair can help start conversations and potentially begin a beneficial relationship between you and the employer.
Tip #4: Be genuinely interested.
In Dale Carnegie's book "How to Win Friends and Influence People," he states that the key to building a relationship with others is genuinely interested in them. People can often sense ingenuine intentions, so you have to show that you are genuinely interested in their work to stand out to employers. Even when you may not necessarily agree or are interested in the company, you may benefit from treating every person you meet at a career fair with genuine interest. These people may provide you with directions or refer you to other companies to help you reach your goals.
According to Dale Carnegie, some of the ways that you can be genuinely interested in others include:
– Beginning every conversation in a friendly manner
– Giving honest and sincere appreciation
– Smiling at the person you are talking to
– Being a good listener, and encouraging others to talk about themselves
– Making the other person feel important and do it sincerely
– Showing respect for the other person's opinion
By building a good relationship with each employer that you meet, you may increase the chances of being called for an interview.
Tip #5: Trade contact information and follow-up.
One of the most important parts of networking at a career fair is to stand out from the rest. You can do this by exchanging your contact information with a specific employer. Since many employers talk to hundreds of people throughout the day, it's important to reach out beyond the event to set yourself apart. Exchanging your email, phone number, or even portfolio webpage, helps keep you in contact with the company even after leaving the event.  
Reaching out to the employer after the career fair shows you are dedicated and genuinely interested in learning more about the company or position. Some topics that you may talk about in your follow-up message include:
– Asking genuine questions about the company or position offered
– Showing appreciation for coming to the career fair
– Including something you two talked about
Networking is one of the most important skills to build connections in the professional field. 
As the renowned public speaker and entrepreneur Porter Galen might say, "Your network is your net worth." Taking the time to talk, ask questions, and follow up with employers during and after a career fair may increase your chances of getting that job you want.   
For even more tips on personal finance and student life, check out our blog below: