How to Use LinkedIn – Why Every Student Needs a Profile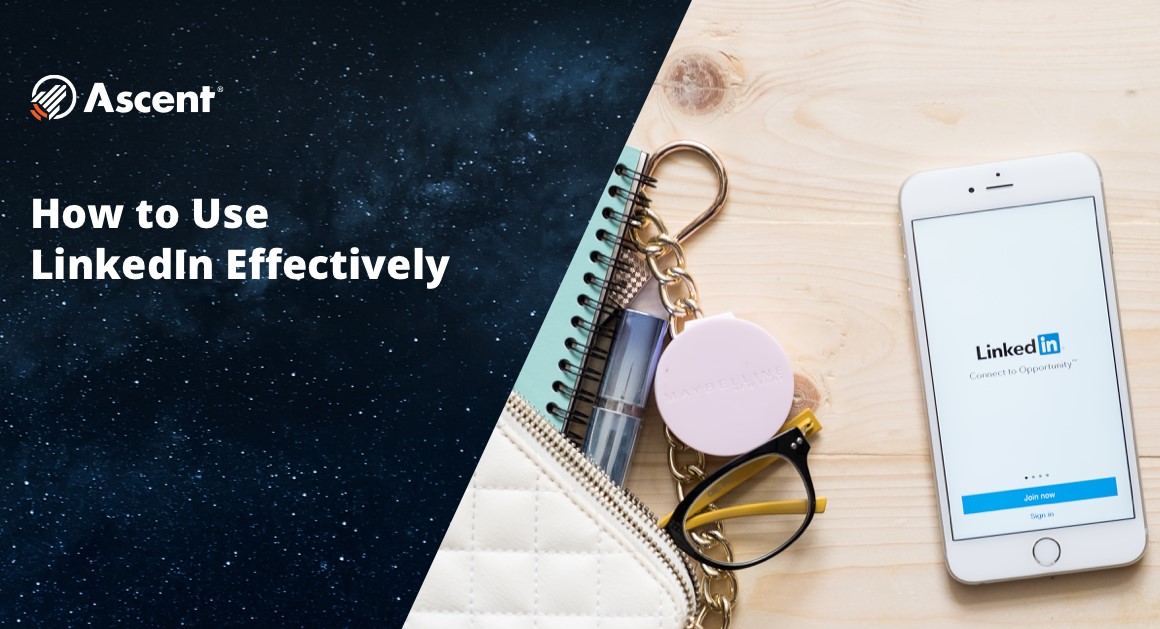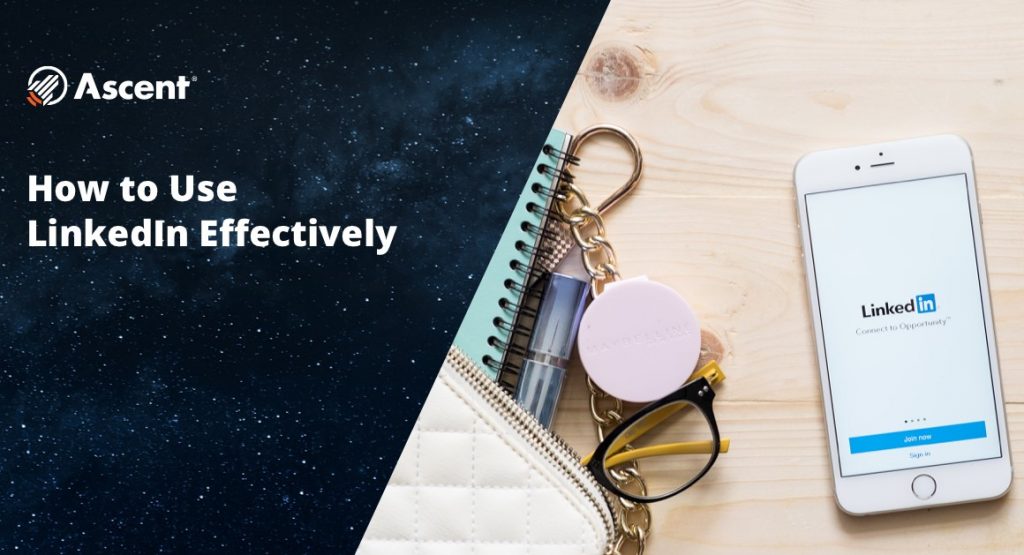 Social media is the way you connect with friends, at school, and around the world. As you navigate through college, you'll learn social media can also be used to make professional connections that last beyond graduation and might even help you land your first job.
The best place to start building your professional profile is LinkedIn, a professional networking site designed to help people make business connections, share their resumes, and find jobs. It may not be as exciting as Snapchat or TikTok, but it will benefit you for years to come after graduation. We've put together our best tips on how to use LinkedIn and be successful in the art of networking.
How to Use LinkedIn Effectively (and Look Professional)
Benefits of a LinkedIn Profile for Students
Benefits of LinkedIn for Students
How to Use LinkedIn Effectively (and Look Professional)
Creating a LinkedIn profile is easy. It's not quite the same as creating an Instagram account, but there are similar steps to follow.
Choose your photo carefully
The profile picture you use on Instagram may not work for LinkedIn. This photo should be taken by someone else (definitely don't use a selfie or your favorite glam shots by Deb), and you should be dressed in professional clothing. You don't necessarily need a seven-piece suit, but a clean shirt with a soft background will go a long way. The best way to get started is to find real examples, like your parents, other family members, professors, etc.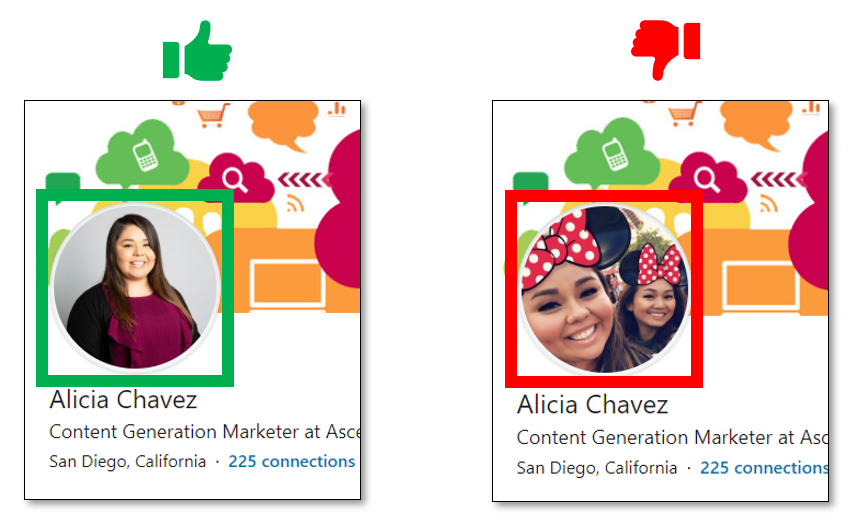 Choose a great headline
A headline on LinkedIn refers to your job title or a short description of your skillset. You have 120 characters to describe the kind of work you do or would like to do, so carefully craft a creative headline within the character limit. Recruiters and hiring managers also use headlines and titles to search for qualified candidates on LinkedIn. This headline is your initial introduction to other people (after they see your photo), so put some thought into it.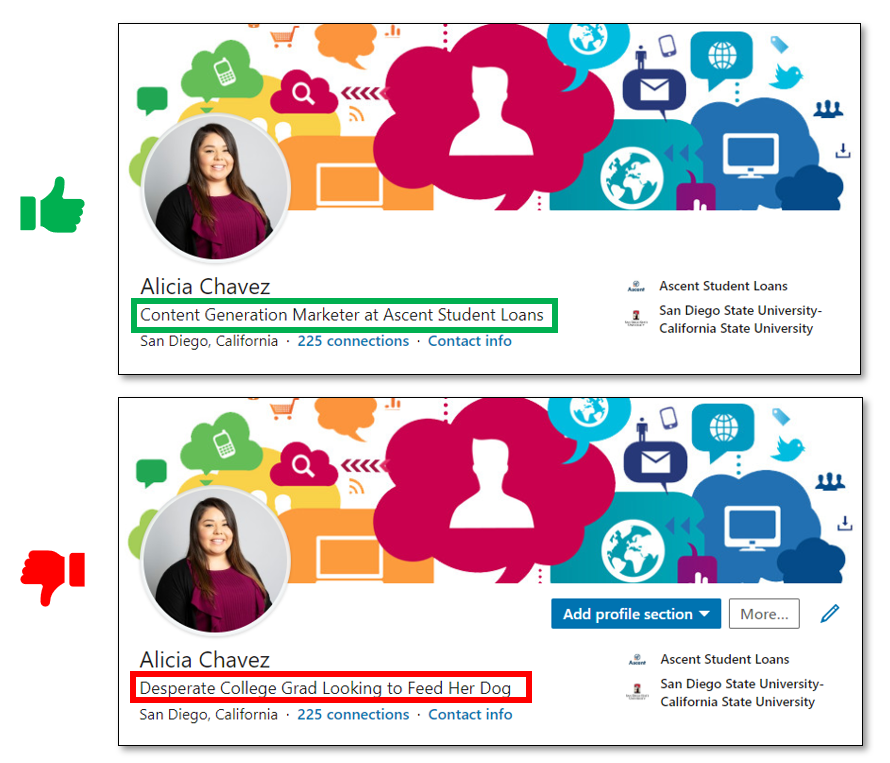 Write a concise and detailed summary
Your professional summary should include what you're studying in school, classes you may have taken, projects you worked on, and other accomplishments. Don't go overboard here. No one wants to read a 1,000-word essay about you (except maybe your mom). Keep your summary to around 100-200 words with some bullet points.
Use keywords: Your future boss, recruiters, and hiring managers might find you through LinkedIn searches related to your skillset, so remember to use keywords naturally; don't just create a list of hashtags.
Check your work: Typos, misspellings, and poor grammar choices will discredit the work you've done. These types of errors indicate sloppy, lazy work, which your future boss does not want to see. Proofread your work, then ask a few friends (friends who like you) to proofread it, as well.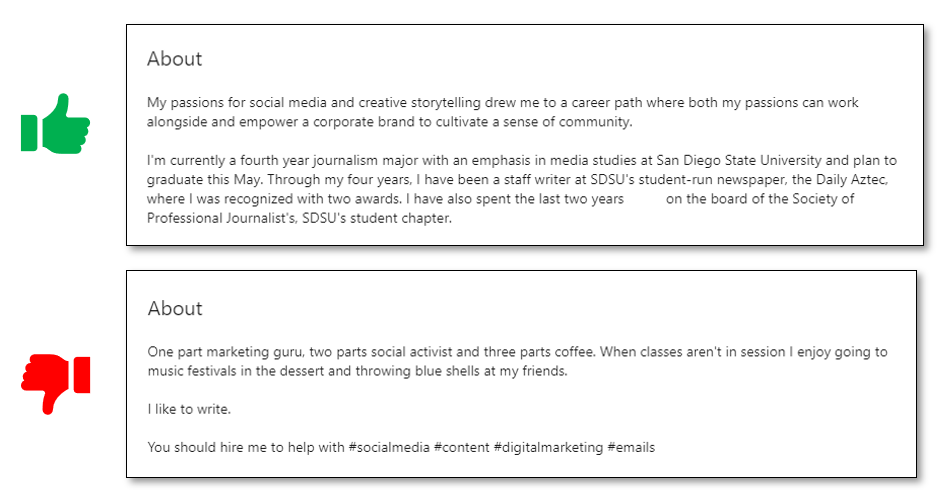 As you gain more connections, find a mentor and ask them for tips on improving your profile, so it's polished when you're ready to apply for internships or your first job.
Benefits of LinkedIn for Students
LinkedIn is a great way to show off your accomplishments and what you've learned in school. It's also versatile, so you can be creative in how you build your LinkedIn profile and network on the site.
Show your tech know-how: When competing for jobs, college students with a LinkedIn profile will have an advantage over other candidates who may not have a digital resume. Make sure to follow each step and complete your full LinkedIn profile.
Show what you're learning: Include research and capstone projects you worked on for your college courses as a part of your LinkedIn profile. You may even choose to upload Word docs, PDFs, videos, or images that were part of the assignment to give your LinkedIn community real examples of your work. Your future boss or mentor will show an interest, giving you an opportunity to discuss it with them during a professional interview. Also, don't be afraid to include any awards or honors you've received while in school.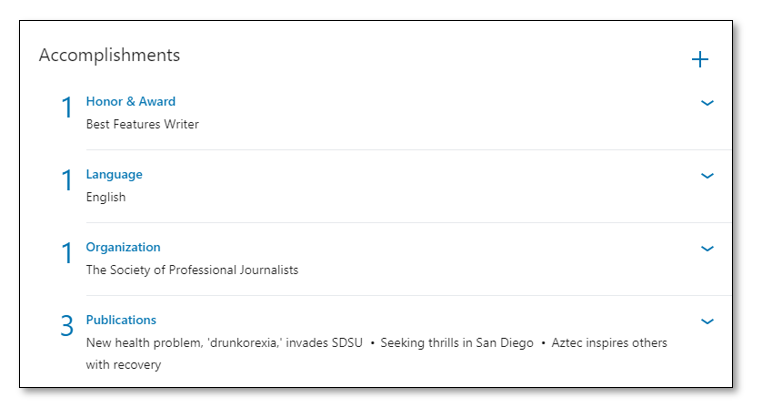 Collect endorsements and recommendations: If you're working as an intern while going to school, you're already making professional connections. Your supervisors and co-workers can give you endorsements (similar to likes on Instagram) to help you build a credible profile. In addition, they can also leave you short, 1-2 paragraph, recommendations on your LinkedIn profile. This gives future employers an idea of your work ethic and how other people enjoy working with you. Pro tip: If someone is taking the time to endorse or recommend you, take the time to endorse them or leave a recommendation back.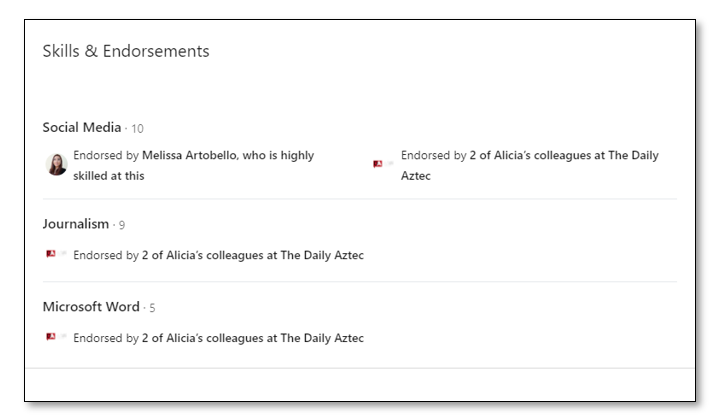 Learn more about your area of study: Professionals in your area of study will often post articles and news on LinkedIn. This allows you to learn a little bit more about the industry and how it's evolving. You can follow different hashtags or ask to join LinkedIn Groups to stay up to date on the latest industry updates. To get ahead, you can also follow thought leaders, brands, companies, and non-profit organizations.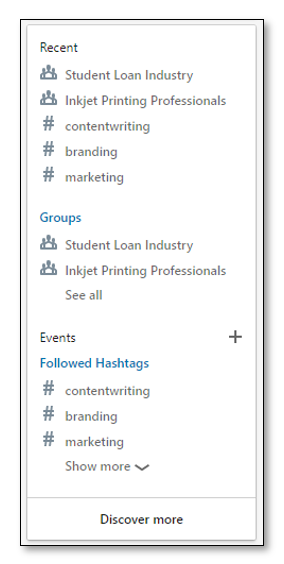 Get started now: Learning how to use LinkedIn while in school gives you more time to build connections and create an engaging profile. It doesn't have to be perfect and there's no hurry to throw something together overnight. Work on your LinkedIn when you can and build your profile slowly. (Just don't procrastinate!)
Benefits of a LinkedIn Profile for Soon-to-Be Grads
If you're in the final months of school, it's time to start the job hunt. LinkedIn is an excellent resource for finding employment, especially if you already made some connections on the site.
Introduce yourself to recruiters: The majority of recruiters and HR personnel are already on LinkedIn and use it regularly. They expect professionals, new and old, applying for a job to have a profile; if you don't, you'll be at a disadvantage.
Search for jobs: LinkedIn has an easy-to-use search tool, so you can find jobs in your field on the site. This is valuable when you're searching for that first job, especially if you want to work for a particular company. Before you walk into a job interview, you can use LinkedIn to study the person conducting the interview; find a connection you can mention, which will allow you to stand out from the crowd. You can also adjust your skills on your profile to match the skills listed on their job description.
See who's checking you out: No, this isn't Tinder. On LinkedIn, the site will track when people read your profile. You'll know who looked at your page, giving you a chance to reach out and network with them. LinkedIn has a paid feature that will show you a list of everyone who viewed your profile in the last 90 days but doesn't underestimate the features of their free tools. You can set your profile to see the name and title of the last five people who viewed your profile. Just remember to change your profile settings in your account and set up notifications.
Find professional groups: LinkedIn has online groups for different career paths. As a new grad, you can join a group related to your degree, which can help you with job searches or making professional connections in the future, especially if you're in a highly specialized field.
Finding fellow alumni: One way to secure more job interviews is to have a connection with the recruiter or someone at the company. On LinkedIn, you can find professional connections, and if they have the same alma mater. If you find someone who went to the same school as you, you might have a better chance of getting a callback and landing the job. Pro tip: Before classes end, connect with your professors on LinkedIn too. Some alumni reach out to professors directly looking to hire interns for the semester (like Ascent).
LinkedIn is a valuable tool for professionals. Understanding how to use LinkedIn while you're still in school will provide a greater, valuable benefit down the road.
For more tips on how to transition from the educational to the professional world, read our recent blog, Getting ready for your first job out of college.
Ascent Written, Native Advertising Disclosure
Ascent Funding, LLC ("Ascent") sponsors these blog posts and creates informational content that is of interest to prospective borrowers and our applicants. The information included in this blog post could include technical or other inaccuracies or typographical errors. It is solely your responsibility to evaluate the accuracy, completeness and usefulness of all opinions, advice, services, merchandise and other information provided herein. ASCENT IS NOT RESPONSIBLE FOR, AND EXPRESSLY DISCLAIMS ALL LIABILITY FOR, DAMAGES OF ANY KIND ARISING OUT OF USE, REFERENCE TO, OR RELIANCE ON ANY INFORMATION CONTAINED WITHIN THESE BLOG POSTS (INCLUDING THIRD-PARTY SITES). ASCENT OFFERS LINKS TO THIRD PARTY WEBSITES AND ARTICLES SOLELY FOR INFORMATIONAL PURPOSES. WHEN YOU CLICK ON THESE LINKS YOU WILL LEAVE THE ASCENT WEBSITE AND WILL BE REDIRECTED TO ANOTHER SITE. THESE SITES ARE NOT UNDER THE DIRECTION OR CONTROL OF ASCENT. WE ARE NOT AN AGENT FOR THESE THIRD PARTIES NOR DO WE ENDORSE OR GUARANTEE THEIR PRODUCTS OR THEIR WEBSITE CONTENT. ASCENT MAKES NO REPRESENTATIONS REGARDING THE SUITABILITY OR ACCURACY OF THE CONTENT IN SUCH SITES AND WE ARE NOT RESPONSIBLE FOR ANY OF THE CONTENT OF LINKED THIRD PARTY WEBSITES.