Searching for an Internship? 6 Interns Share Their Red & Green Flags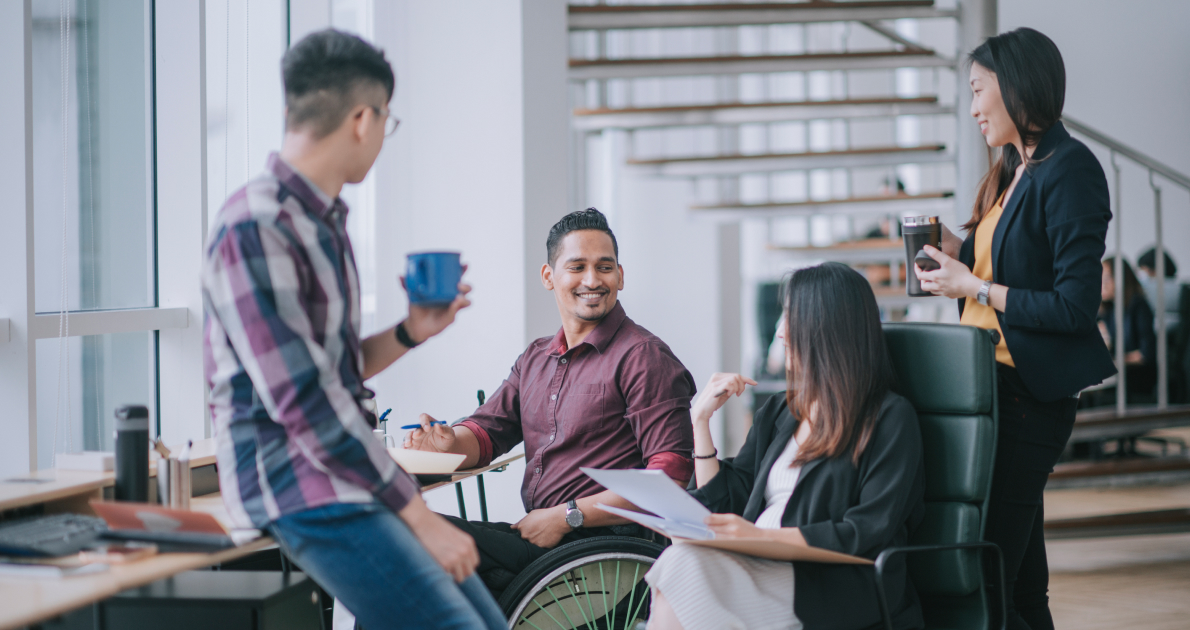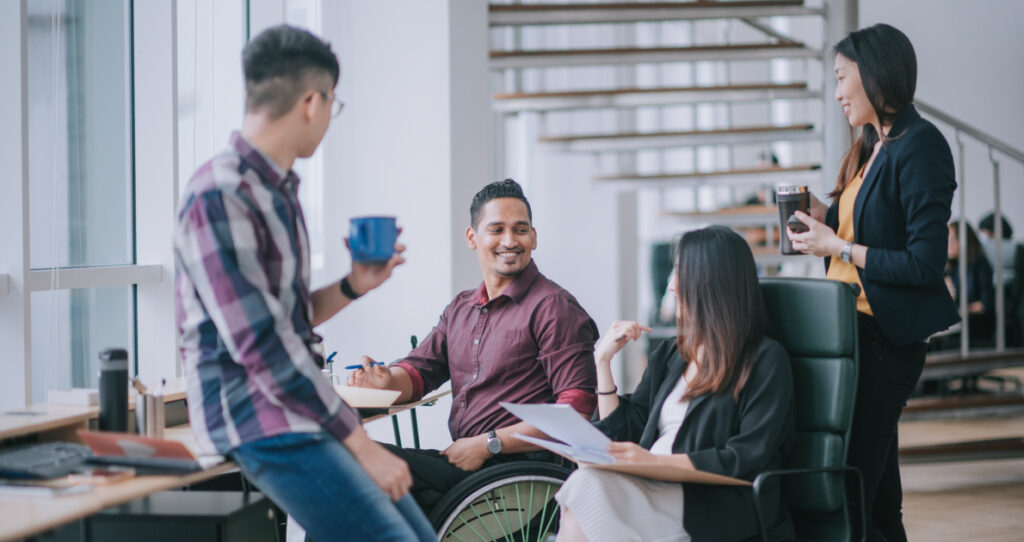 Internship hunting is one of the most stressful things to go through during college. It's like a glimpse into what the post-graduation job search will be.
I'm Jennifer, and I have an amazing internship with Ascent Funding now, but I've had my fair share of both good and bad experiences prior to landing this internship. Our team of marketing interns here at Ascent, including myself, shared why we wanted an internship, some red and green flags we were looking out for when searching, and what ultimately determined the decision of accepting the offer!


Why did you want an internship?
Gemma – I wanted an internship to further my knowledge about marketing and broaden my expertise and skills. Ascent was a great fit for me because I knew I could learn a lot and grow as a student while making connections and helping the team out.
Brooke – I wanted an internship to further my professional experience, but also to help me figure out what career I'm interested in pursuing post-graduation.
Olivia – To further develop my skills and gain work experience to prepare me for a full-time position in the future.
Sara – I wanted an internship so that I could learn valuable skills that I could take with me into my professional career post-college and see if marketing was the right fit for me.
Abby – I wanted an internship primarily for the experience and money at first. I definitely feel like there's a huge expectation for business majors to get as much experience as early on in their college career as possible which pushed me to apply. I also began applying to more internships versus on-campus/service industry jobs during the start of the pandemic because many of them were remote and I needed to make money for college while still being safe at home.
Jennifer – I spent a lot of my first two years in community college feeling like I needed to land an internship by my junior year. When I transferred to a four-year university during my junior year, I had a goal to make it happen. I spent a lot of time working customer service jobs and while it was valuable and transferable, I wanted to start building up my experience in the field. 
What were a few red flags you wanted to avoid?
Gemma – I was avoiding being taken advantage of because I had a previous internship where I was doing a ton for the company and wasn't being compensated or appreciated at all for my efforts.
Brooke – I always avoid companies who don't understand the value interns can have. In other words, I don't want to work for a company that gives me busy work instead of taking the time to teach me about the company and give me meaningful tasks and projects to work on. I think a big red flag for a lot of young people is to work for a company that has no interest in hiring you in the future.
Olivia – I was avoiding unpaid internships for financial reasons. If it was an unpaid internship I would have to also get a paid part-time job as well which I didn't have time for.
Sara – When I was applying, some things I considered red flags or would make me reconsider were if the position was not flexible or willing to prioritize my school schedule, and if the company was willing to invest in training for the interns or if they only expected them to do busywork with no feedback.
Abby – I was definitely scared of feeling burnt out and an internship that would take over my life. I was looking to intern during the semester and commit myself to a lot with my academic course load and extracurriculars, so I needed an internship to be flexible with my hectic schedule.
Jennifer – I did my fair share of bending over backward for the jobs I had in the service industries for little compensation. It was both physically and mentally demanding, so I knew going into internship searching as a full-time college student that I would need to set myself to a higher standard and avoid that, especially after hearing so many internship horror stories. I found it easy to identify the red flags by observing the conditions the current full-time employees are in and if they're advocating for the company or not. The more obvious red flag is seeing constant trends of negative reviews online about the company.
What were a few green flags you were looking for?
Gemma – I was looking for great company culture and a motivating team where we could always push each other to be better. I was also looking for support from the team and people that I knew I could ask questions to and they wouldn't be annoyed.
Brooke – The number one thing I always look for when applying for an internship is mentorship. I recognize that I'm young and I'm still trying to figure out what my passions are and what career I want to go into, therefore mentorship is the number one trait that I look for in a company. Other green flags I look for include if the internship is paid and if I feel like my values align with the company.
Olivia – I was looking for an internship with a good culture and people who were inspiring to work with. I was also looking for a place with room for growth in the company.
Sara – Green flags for me included upward mobility in the company, compensation, and flexibility with me being a student.
Abby – I think the biggest green flag an internship can have is making sure your company establishes early on that they'll have you do meaningful work and makes you feel appreciated as an intern!
Jennifer – The biggest green flag is immediately having chemistry in the interview process and being attuned to how the interviewer speaks about the work they do. I wanted to make sure my values were being shared and practiced by the organization. A paid internship is always a bonus! Green flag unpaid internships are ones that prove they although they may not compensate you in pay, will compensate in meaningful work.
How did you find Ascent and what made you accept your position here?
Gemma – I found Ascent through a job posting online (Indeed) and when I read the description and more about Ascent I knew I had to apply. It was a great interview process because I got to have 3 interviews and everyone was so nice and passionate about their job. Seeing how happy people were and how they saw my strengths overall made me accept my offer with Ascent.
Brooke – Ascent is a proud sponsor of Delta Sigma Pi, which is a co-ed business fraternity on campus that I am part of. I've become familiar with the Ascent throughout my college career, and when I heard that there was an open position for a digital marketing intern I jumped at the chance. What made me accept my offer with Ascent was that everyone I talked to was mission-driven. At Ascent, everyone understands that while we are working on student financial services, our bigger mission is to uplift students and ensure that they have a fair shot to become who they want to be, regardless of their financial standing.
Olivia – I found Ascent on LinkedIn Jobs and I accepted the offer because based on the interviews I felt they had a very warm and welcoming culture of people that would help me learn and grow professionally.
Sara – I found out about Ascent through my business fraternity and knowing some people who interned there before me so talking to them made me feel confident in accepting my offer.
Abby – I found Ascent through my school's career platform and I felt like I was a great fit with the company but wasn't sure if I was qualified enough. I applied on a whim, and was so happy when I got my first round of interviews! I accepted my offer because I felt as if through my interviews I could tell how much the employees genuinely cared about the company and their work, which was also an indicator of how the company treats them.
Jennifer – Ascent's job listing was posted by an intern at the Women in Business club I was part of in college and I had a lot of respect for the intern at Ascent that posted it. I just knew anywhere she was working has got to be a great place to be at. The interview process is what absolutely confirmed it. It was the most personable and genuine interview process I had ever gone through and I just knew Ascent valued their interns as much as they do their full-time employees. The flexibility and it is a paid internship were the cherry on top!
Finding an internship that aligns with your passions and helps you start the beginning of your career is so important. For more tips on how to find your dream internship, read the blog below.