7 Helpful Tips on How to Deal with Student Loans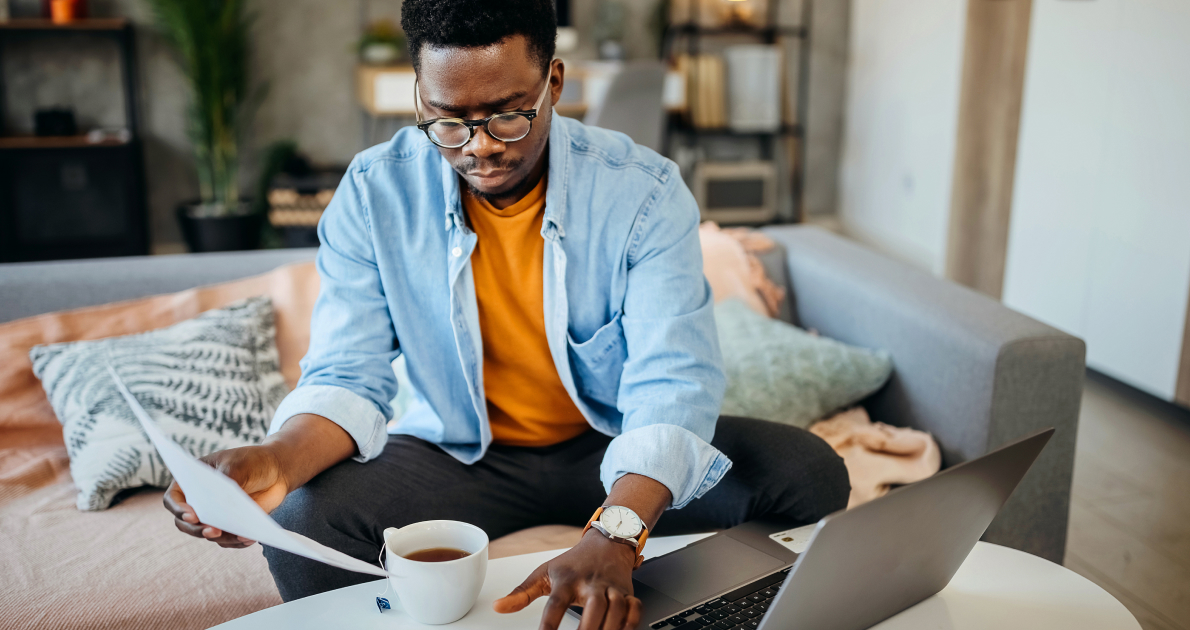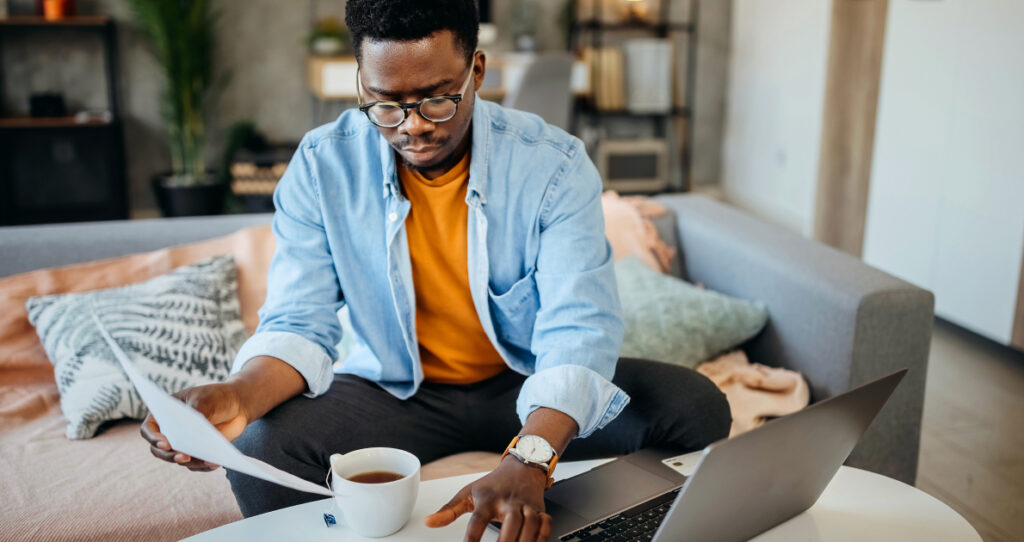 Maybe you're cramming for your first college finals ever or getting ready to apply for graduation. Either way, we get it. The last thing you want to worry about is paying off your private student loans. 
However, avoiding a phone call to your lender or not setting up a repayment plan can impact your financial wellness for years to come, and if you have a student loan cosigner, it can affect their credit, too.
Ascent is here to help you understand your student loan repayment options. Here are 7 tips to help you manage student loans in school and after graduation.
1. Document All Your Loans and Where to Find Them
Knowing how to deal with student loans is the first important step as you build a plan to make payments. As intimidating as the world makes student loan payments sound, understanding the basics of your loan (who your loan servicer is and what your loan terms are) is the best way to feel confident and overcome your fear of student loan debt.
To get started, you'll need a complete view of all your loans, which means you'll need to: 
Find out your loan servicers and whether you have a

federal or private

student loan. Your loan servicer is who you will be making your monthly payments to, so you should know who they are and how to contact them.

Log in to your online portal to locate a copy of your original loan agreements. 

If you or your cosigner already started to make payments, gather your receipts or make sure you know where to find them online. 

Figure out what you owe and when.

Double-check that your contact information is up-to-date. 
You'll get a little more familiar with your lender and loan servicer through this first step. Just make sure you know how to contact your loan servicer if you run into any questions about how to manage student loan debt.
2. Understand Your Loan Terms and Grace Periods
The loan agreement you signed when you first took out your loan outlines your grace period, the period of time after graduation where you will not be required to make a payment on your loan, without incurring penalties. Usually, this grace period is about six months after graduation (or nine months for Ascent loans) or if you dip below half-time.
One thing to keep in mind if you have federal student loans is that interest will add up to your original loan amount — or "capitalize" — during your grace period, meaning the break you get now will cost you down the line. However, federal student loan grace periods can be extended for active military duty or returning to school at least half-time before the end of your original grace period.
There are other extraordinary circumstances where the federal government may extend student loan payments. Recently, President Biden paused payments on student loans until May 1, 2022.
Although the pausing of federal student loan payments is a great benefit, you shouldn't count on it happening every year. If you're having trouble paying your federal or private student loans, continue reading to learn what other options you have to pause your payments.
3. Understanding Deferments and Forbearances
What happens when your grace period ends before you have the chance to find a job and get on your feet? You have a couple of short-term options:
Look into forbearance options

. A forbearance is an arrangement between you and your lender that pauses payments during a set time, usually three to six months. You can think of forbearance as an extended grace period, but you can request it at any time. Unlike your original grace period, you will continue to accrue interest on your loan.
You can apply for forbearance by speaking with your loan servicer. If you've requested forbearance in the past, you can check with your lender and see if there are other forbearance options for you. For example, in April 2020, Ascent announced a Natural Disaster/Declared Emergency Forbearance option that allows borrowers to temporarily pause payments for up to three months in times of disasters and global pandemics (this is in addition to our standard temporary hardship forbearance option).
Deferment

. Deferment on your student loans is similar to a forbearance period, except interest won't accrue during your non-payment period. You can qualify for deferment if you're attending school at least half-time, are unemployed or living at or below your state's poverty line, are active-duty military or a Peace Corps volunteer, or are undergoing cancer treatment. 
Although forbearance and deferment can offer short-term student loan relief, neither can permanently pause payments. When it comes to what to do about student loan debt, it's best to face your payments head-on and make a plan. 
4. Explore Loan Forgiveness, Cancellation, or Discharge
One of the hardest realities of learning how to manage student loans is realizing you can't afford to make payments. But don't stress just yet – there may be options available to you. 
If you need a little more time to build a budget and prepare to start making payments, you might want to see if you qualify for loan forgiveness, cancellation, or discharge.
Forgiveness

. If you're planning to become a teacher or work at a non-profit organization after you graduate, you may qualify for the

Public Service Loan Forgiveness (PSLF

) plan after ten years. Under this plan, your remaining school loan balance is forgiven after 120 qualifying payments are made during your employment period. Teaching for five consecutive academic years at a low-income public school also entitles you to loan forgiveness of up to $17,500 on Direct Loans. Although this may not happen right away, it may give you some peace knowing your payment may be forgiven down the line.

Cancellation

. You can

cancel

any federal loans within 120 days (about four months) of their disbursement without incurring any interest or fees. For example, if you're preparing for your last year in school and realize your parents can help cover your cost of tuition, you can cancel your student loans without penalty. This may not be the case for you, but it may help in the future if you unexpectedly win a scholarship or receive a big family inheritance.

Discharge.

Your school loan may be discharged under certain circumstances, but this is very rare. If your school closes either while you're enrolled or shortly after you've graduated, you can get your

Federal Direct Loan

,

Federal Family Education Lo

an (

FFEL) Program

, or

Perkins Loan

discharged. Loans can also be forgiven if you find yourself permanently and severely disabled or in the event of a borrower's death (this is true for Ascent's private loans, as well). 
It can seem daunting, but don't let debt fatigue and the stress of making payments on your student stop you from looking into alternative options when you hit financial hardship. 
Careers With Student Loan Benefits
We mentioned above that government employees, non-profit workers, and teachers may have their federal school loans forgiven after working for some time. 
But what if you work in the private sector? 
Some companies offer to pay a portion of an employee's student loans as a part of their employee benefits packages. 
The Consolidated Appropriations Act allows companies to make tax-exempt contributions to an employee's school loan payments up to $5,250. If you're planning to graduate soon, take a look at a few of the companies below that offer student loan benefits:
Carvana:

Full-time employees can receive

up to $1,000 a year

to pay back school loan debt. 

Google:

Matches student loan payments of up to $2,500 per employee per year.

Hulu:

Offers to pay $100 per month in loan debt, and up to a total of $6,000 after one year of employment.

Lockheed Martin:

Their

Invest In Me

program aims to attract new graduates by offering a $150/month cash bonus for five years, up to $9,000, which does not necessarily have to go toward student loans. 
Many other companies offer similar benefits, but transitioning from full-time classwork to the workforce isn't always as smooth as we might want it to be. Any decision you can make that lightens the burden of your student loan repayment plans will pay off eventually.
5. Select a Repayment Plan That Works For You
When you first applied for a student loan, you selected a repayment option. Common repayment plans include Deferred (you don't make payments until after graduation) and In-School (you make a minimum payment every month while in school). At the same point in your loan application process, you probably got a sneak–peek into what your monthly payments would be.
If you don't remember making any loan payments in school, you probably selected a deferred repayment plan. It may be time for you to log into your loan portal and see that you haven't missed any payments. You can also see your monthly loan payments and when you can expect them to kick in.
Whether you're a freshman just getting started or a senior about to graduate, you can reach out to your loan servicer at any time to change your repayment plan. Some lenders offer income-driven repayment plans that follow the same trends as your income. However, if you can make payments, we recommend starting as early as possible and setting up automatic payments, so you never miss a payment. Pro tip: Some lenders even offer a discount for setting up monthly payments.
You may eventually want to consider refinancing your loans with a private company, which allows you to pay off the same principal amount (your total loan amount) at a lower interest rate, but this may extend the life of your loan. Keep in mind that you may lose some student loan forgiveness programs if you refinance your federal student loans, and what you've heard about private student loans may not be true.
6. Get in the Habit of Budgeting
Now that you know which loans you have, who your loan servicer is, and what your monthly payments will be, you'll want to start building a budget if you haven't already. Think about the stuff you have to pay every month, like rent, utilities, or food, then dedicate any money you have leftover to your student loan payments. If you can pay more than the monthly minimum, we highly encourage it, but first, check to see if you get penalized for paying off your loan early (with Ascent loans, there is no penalty!).
If you're already cutting out luxuries and can't make payments, cut down on other expenses. It'll save you money in the long run. The first step is to put your costs into different buckets to get a sense of your finances. From there, you can see opportunities to cut back spending on things that aren't as important as they may impact your financial goals.
Once you've built your monthly budget and prepared to begin repayment, you'll want to carefully consider different repayment strategies if you're going to pay down your loans even faster. 
One example, the "snowball method", involves making regular minimum payments on everything but the smallest debt, which is paid off at higher increments. This is one way to prioritize knocking out a single debt. 
Alternatively, "debt stacking" is where the debt with the highest interest rates is prioritized first.
7. Take Action to Avoid Defaulting
At all costs, do what you can do to avoid defaulting on your student loans. Here's what happens: 
An overdue loan becomes delinquent if it remains unpaid for too long and defaults. After 90 days of delinquency, this outstanding debt will negatively impact your credit score and be sent to the three major credit bureaus. A poor credit rating makes it hard, or even impossible, to take out credit cards, qualify for loans, or rent an apartment. A low credit score can also impact your ability to get certain jobs, including government jobs that would qualify you for loan forgiveness in the future. 
If you know you're going to miss a payment and you've taken out federal student loans, you can apply for loan rehabilitation, the process in which a borrower may bring a student loan out of default by adhering to specified repayment requirements. Different lenders have different requirements, and you'd have to send them your tax returns to see if you qualify. 
You should always try to avoid missing a payment and defaulting on your student loans, but loan rehabilitation is there to help you get out of a bad situation. On the other hand, private student loans are not eligible for rehabilitation.
Knowledge is Power When It Comes to Managing Student Loans
You now know more than you did when it comes to managing student loan debt, and hopefully, enough to put a repayment plan into action. 
Before you do, make sure you: 
Know who your loan servicer is and the terms of your loan. 

Understand your grace period and forgiveness options, which loan repayment perks your employer might offer, and what you can do to avoid defaulting on your loans. 

Consider taking out private loans or refinancing your federal loans with a private lender. 
If you have an Ascent loan, your repayment options depend on the type of loan you have.
For Ascent's Cosigned and Non-Cosigned Credit-Based Loans, you can choose from 3 repayment options:
Start making payments up to 9 months after graduating or leaving school, otherwise known as a 

Deferred Repayment 

option; or

Make a 

minimum payment of $25

 while enrolled in school at least half-time and start making payments up to 9 months after graduating or leaving school; or

Choose to make an 

interest-only payment

 while enrolled in school at least half-time and start making payments up to 9 months after graduating or leaving school.
For student loans without a cosigner, there is one option available to you:
Deferred Repayment Plans

 allow you to start making payments up to nine months after graduating or leaving school. It's also important to know that you can make a payment at any time to reduce your overall loan balance but it's not required.
Ascent is here for you. If you need help covering your school-related costs this year or in the future, applying for a college loan only takes a minute, and you can see your rate without impacting your credit. Ascent also offers graduate school loans for students looking to finance their graduate school degrees. We offer affordable interest rates and monthly repayment plans to fit your budget.