8 Time-Saving Tips for Applying for Private Scholarships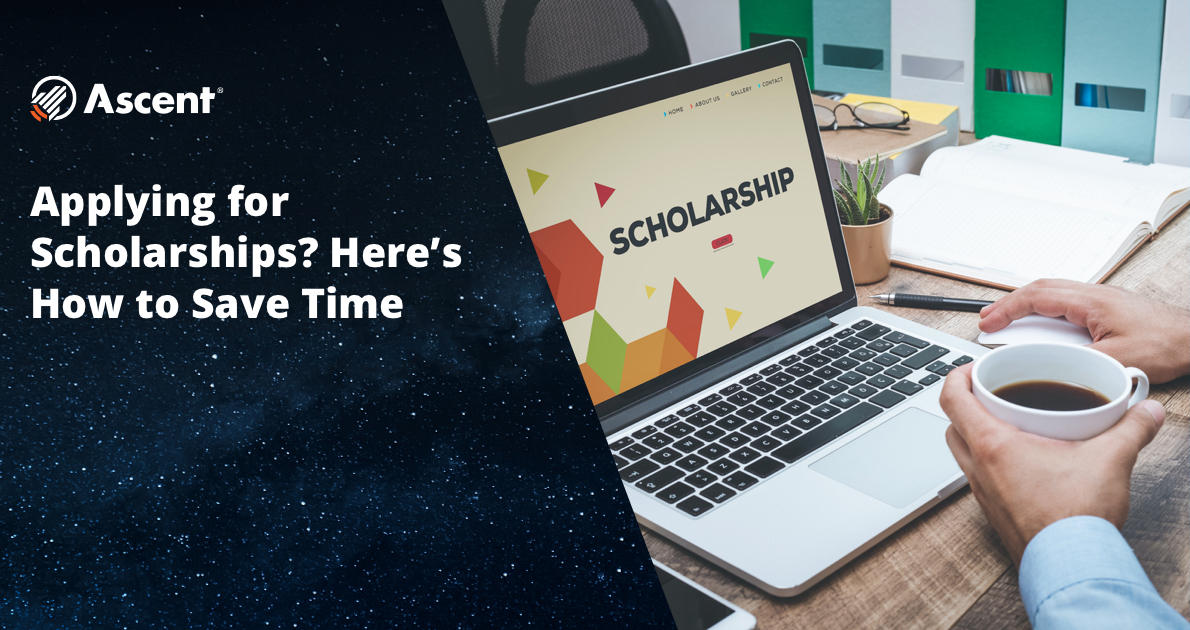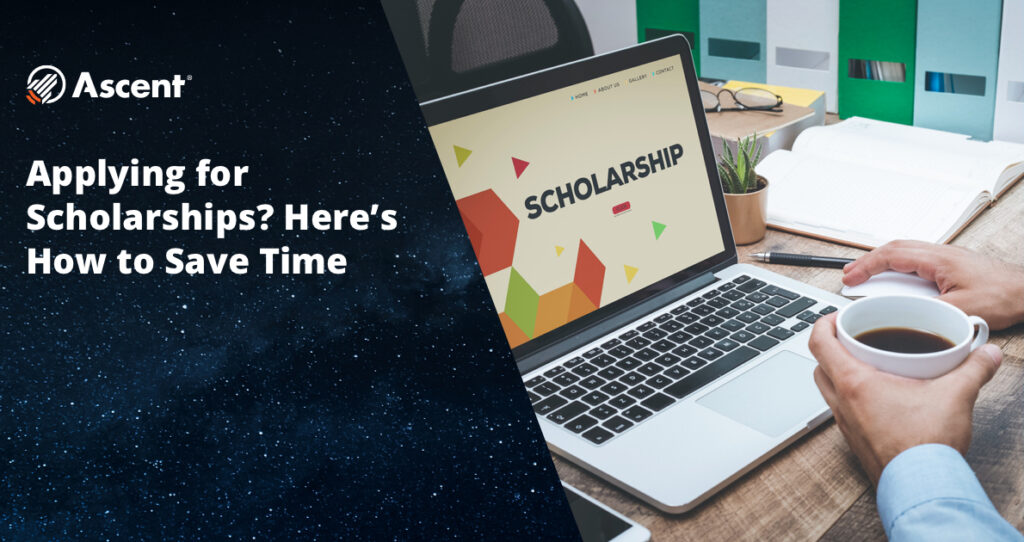 Private scholarships can sometimes be a great way to help cover the cost of school-related expenses when there's a gap in your personal finances. Still, you may feel overwhelmed with the number of scholarship opportunities out there. In fact, Saving for College reported that over $7.4 billion worth of private scholarships and fellowships are awarded each year. So, how can you get started?
We've put together our top time-saving tips for applying for scholarships to help you find and enter scholarships like a pro.
1. The best time to start is now.
There's really no exact time you should start applying for scholarships. In fact, some scholarships are available as early as your freshman year of high school, and there may even be different scholarships offered throughout the year. Find the scholarships you're eligible for and start applying.
Some of our favorite scholarship sites are:
There's a common misconception that you need to wait until you get accepted into a college or university to start applying for scholarships, but that's not true. Some of the best tips for applying for scholarships include: the earlier you start applying for scholarships, the better; and don't limit yourself to just a few.
Did you know Ascent offers a chance to win monthly scholarships throughout the year? If you're over 18, you can enter for a chance to win one of Ascent's scholarship sweepstakes opportunities:
2. Build a template or guide for yourself.
Depending on the types of scholarships you might be eligible to apply for, some of the underlying requirements may be the same. Besides entering your name and email, they may ask you to submit letters of recommendation or short essays.
If you've ever volunteered in your local community, held a part-time job, babysat your neighbors' kids, or had a mentor, you should consider asking someone who's gotten to know you through these activities for a letter of recommendation. You can also build a template with common essay prompts or short-answer questions you run into while applying.
When it comes to scholarships that require essays, you're going to need to find a way to stand out among the competition. Chances are that the person reviewing your application will read through a handful of essays before getting to yours – so find a way to make yours unique.
More Tips for Applying for Scholarships with Essays:
Re-read the prompt a few times before you start writing.
Build an outline if you're running into serious writer's block.
Answer the prompt thoroughly without exceeding the word count.
Avoid repeating the prompt in your answer.
Proofread! You can even ask a friend or family member to proofread it too.
3. Apply to all types of scholarships, no matter how big or small.
It may seem enticing to only apply to scholarships with big award amounts like $25,000 or $50,000, but don't count out the smaller prizes. According to Saving for College, 97% of scholarships awarded receive $2,500 or less.
You should also consider applying to scholarship opportunities with smaller award amounts, which may include more niche and local awards. When you're researching scholarships with smaller award amounts, you may find some have lengthy applications or require you to submit a video. Don't let this stop you from applying. According to College Raptor, you may have a higher chance of winning a smaller scholarship award because fewer students are likely to apply.
4. Search for scholarships that match your background, interests, or career goals.
As you apply for multiple scholarships, you may find that some organizations offer scholarships for students with a particular background, such as for minority students, DACA recipients, single mothers, or children of single parents. You may also find other scholarships that align with your passions, like video games, sports, or if your career goals include pursuing a nursing degree or certification.
Scholarship websites like Niche and UNIGO make it easy to find unique scholarships that match your interests and passions. You can also check out other scholarship opportunities offered by your school when visiting your financial aid office – they might be more specific to your major.
5. Understand your school's private scholarship policy.
Every school is different when it comes to its scholarship policies, so be sure to check-in with your financial aid office before accepting every scholarship opportunity that comes your way.
If you were awarded money from the Free Application for Federal Student Aid (FAFSA), this might limit your opportunity to apply for scholarships. Some colleges won't allow you to stack the private scholarships you earn with your financial aid or other scholarships offered by your school. Road2College defines this situation as "scholarship displacement" and can ultimately lead to your financial aid award amount decreasing.
Make sure you schedule some time to meet with your financial aid office before applying for scholarships. You can get the conversation started by asking these questions:
What are the requirements to apply for need-based and merit-based financial aid?
If I win a private scholarship, how will it impact my financial aid package? Will my scholarship replace loans or grants?
Where can I find more information in my portal?
6. Apply early and stay organized to meet deadlines.
Now that you know our best tips on applying for scholarships, like how to search, which ones align with your passions, and when you can start searching, make sure to stay on top of all your deadlines.
You can also invest in a planner to stay organized or use apps like Google Calendar and Calendar to set alerts when a scholarship deadline is approaching.
Pro Tip: Never miss a deadline by setting reminders one week before scholarships are due. This will give you some extra time in case other priorities come up.
7. Continue applying even after you win one.
After you win one scholarship, you may feel like the job is done, but it's important to continue applying. You'll never know how much money you could be awarded if you stop trying.
If it feels like you've applied to hundreds and still have yet to win, don't let that stop you either. By simply taking the time to apply, you're increasing your chances of winning some money.
8. Watch out for fake scholarships and scams.
According to FinAid.org, there are a few types of common scholarship scams that students and their families fall victim to every year. Some of those scams include:
Scholarships that require an application fee
Scholarships that ask for your social security number
Scholarships that are actually low-interest loans
Scholarships that require you to pay a disbursement or redemption fee
Scholarship sites that guarantee you will win a scholarship for a small fee
The majority of scholarship applications are free and don't ask for your social security number. If you ever feel like something shady is happening or if you're about to get scammed, you're probably right. Remember to always trust your gut and if something doesn't feel right, just walk away.
The great thing about scholarships is you don't even have to pay them back. With these tips for applying for scholarships, you're ready to get started and find the best scholarship opportunities for you.
Don't forget, Ascent also offers monthly sweepstakes that allow eligible students to enter for a chance to win one of our scholarships throughout the year. Check to see if you're eligible and complete your entrant form by following the steps listed in the link below.