What Is a Coding Bootcamp?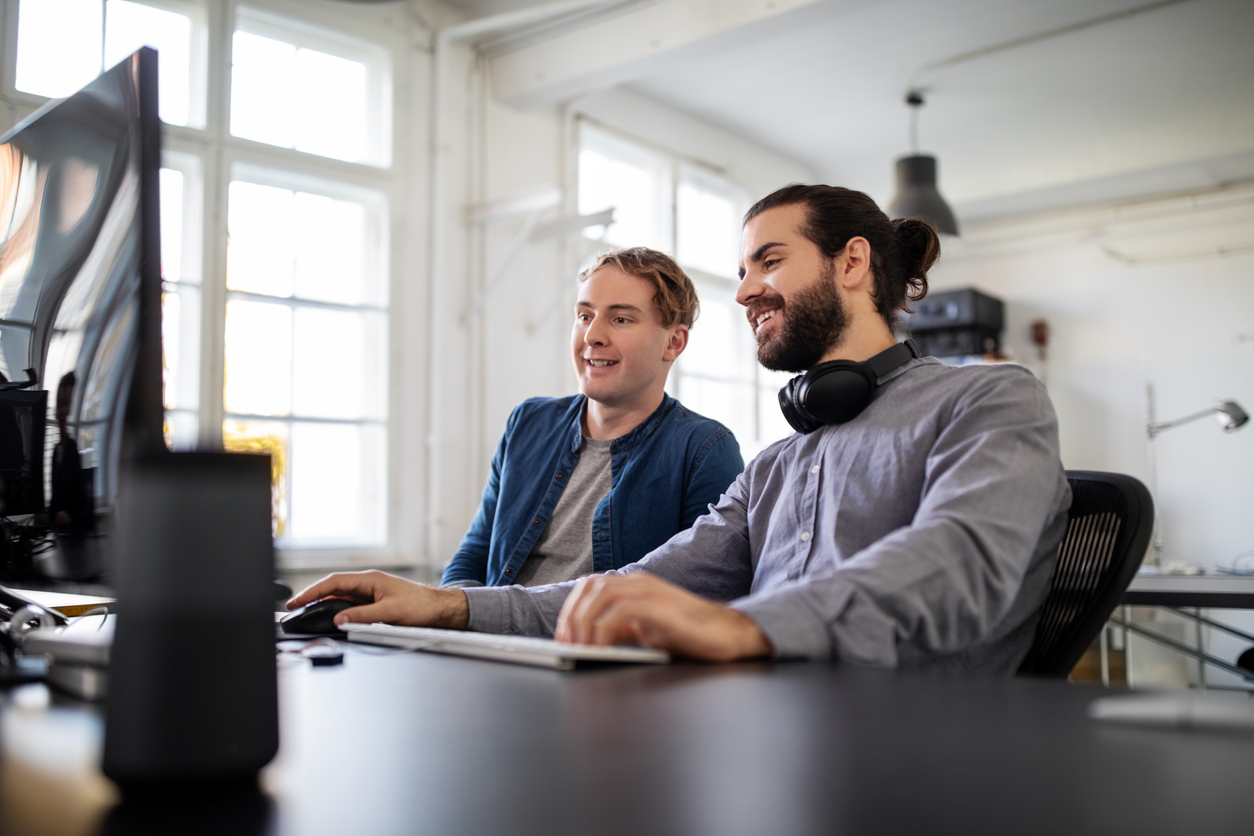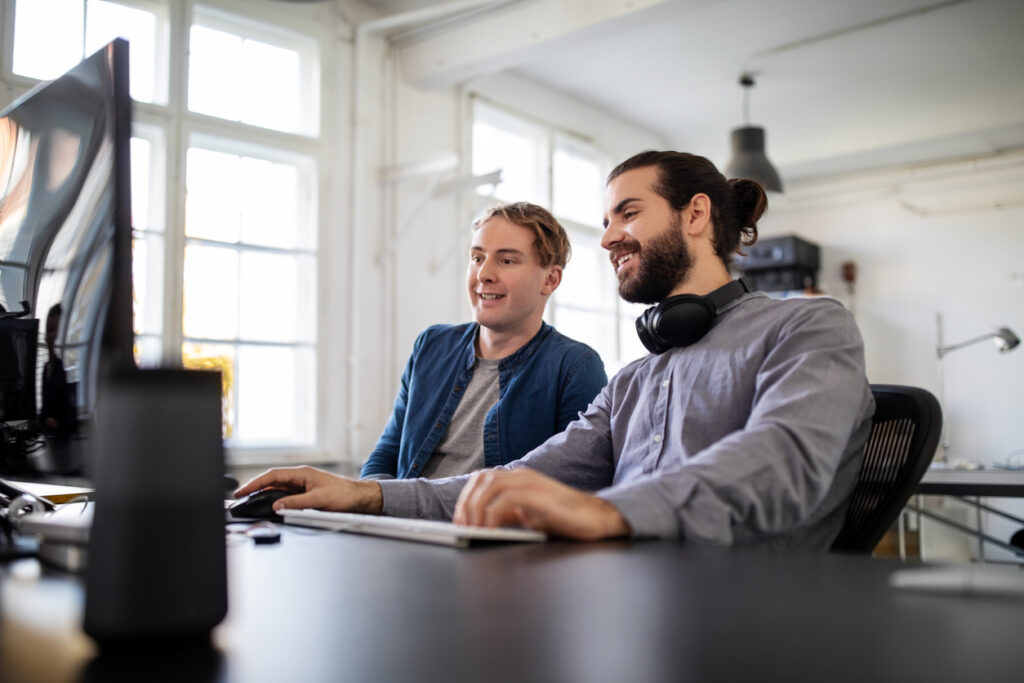 Going to college or university seems like the obvious choice after high school to start a career with a high-paying salary. You may even be considering a job in the tech industry, which will require education in software engineering, programming, web development, or something similar. But as you research different schools and programs, you might come across coding bootcamps.
What is a coding bootcamp? Are coding bootcamps worth it? When you complete the program, can you get a job in the industry? Below is everything you need to know about coding bootcamps and how attending one can help launch your tech career. 
What is Coding Bootcamp?
Coding bootcamps are for students looking for alternative education to traditional 4-year universities without a huge price tag. Coding bootcamps are often short-term and immersive programs that are great for anyone wanting to learn Java or Python. 
If you're considering getting into software engineering, website UX, or another field that deals with code, a bootcamp could be what you need. Upon completion, you'll earn a certification to help you snag a high-paying job.
Types of Coding Bootcamps
Now that you know what coding bootcamps are, you're probably wondering what a coding bootcamp is like.
There are several options when it comes to choosing a bootcamp. The information and career opportunities are typically the same, no matter which school you choose to attend. The differences between each program depend on your career track, learning style (online vs. in-person), and the program length. You can explore different coding bootcamps using Ascent's Bootcamp Finder.  
For example, the program length can be critical if you have a full-time or part-time job (that you must keep) or family obligations to navigate as you attend school. A part-time bootcamp program can offer the flexibility you need to be successful. They're usually about 34 weeks long, with classes offered at night or on weekends.  
In addition to part-time bootcamp programs, some schools may offer courses entirely online. To stay self-motivated and well organized (and avoid burnout), here are a few tips from bootcamp alums. 
Self-paced bootcamps are also a great option if you need maximum flexibility and want to complete the coursework on your own time. The curriculum is created for you to complete at a comfortable pace. Make sure you're committed to staying on top of your coursework since you won't have a set routine. 
A full-time program is highly recommended if you're eager to start and can invest most of your time. Full-time programs are usually 15-17 weeks long and can help you launch a new career faster than other program lengths.
If you're someone that needs the extra push or motivation from others, especially if you recently graduated high school, an in-person program may be a great fit for you. The classes meet at a scheduled time in a specified location. Attending in-person courses can help you pick up the material faster and allows you to ask questions with an in-person instructor leading the way. They also foster a sense of community like a traditional school.
How Coding Bootcamps Work
So, how do coding bootcamps work? It truly depends on the bootcamp you choose. In general, bootcamp programs are designed to teach you many programming languages like JavaScript, SQL, Python, and other coding languages that software engineers use today.
After graduation, you can take the skills you learned and start your career. According to Career Karma, 74% and 90% of coding bootcamp students land a programming job within six months of graduation.
Be sure to check out our coding bootcamp resume tips to give your application a boost when you're ready to start the job hunt. 
Coding Bootcamp Requirements
You might think you need a computer science or a related degree to apply for a bootcamp. That's not true at all. There are bootcamps for all experience levels, whether you're starting your journey from the very beginning or if you're an experienced coder looking to build on your existing skillset. 
Attending a coding bootcamp could earn a starting salary of at least $69,000 a year, depending on the state you live in.
Do you already have a job in the tech industry? Your skills will help you learn the materials quickly, but if you're considering attending to build on your skillset, you should look for schools with courses you're unfamiliar with and student resource centers ready to help. 
If you're not ready to fully commit yet, but want to do a test run, check out a coding bootcamp prep course. 
Cost of Coding Bootcamps
According to Nerdwallet, the average cost of bootcamps is about $13,584 for in-person classes and about $12,898 for online only. But it varies by program.
While this is much cheaper than a traditional 4-year degree, there is something to keep in mind. When looking at prospective coding bootcamps, see what career services they may offer. Some partner with companies to help students land jobs, but others may not. 
How Bootcamp Loans Work
Bootcamps are not accredited schools, so students aren't eligible for federal loan programs, scholarships, or grants. But there are many other ways to pay for bootcamps, like:
GI Bill or VET TEC program (if accepted by the school)

Out of pocket

A payment plan arranged by the school

Scholarships offered by the school

Personal loans

Bootcamp loans

from Ascent 
Yes, Ascent does have loans for coding. Check out how bootcamp loans work to see how you could give your coding career a real boost.