What is Student Loan Forbearance?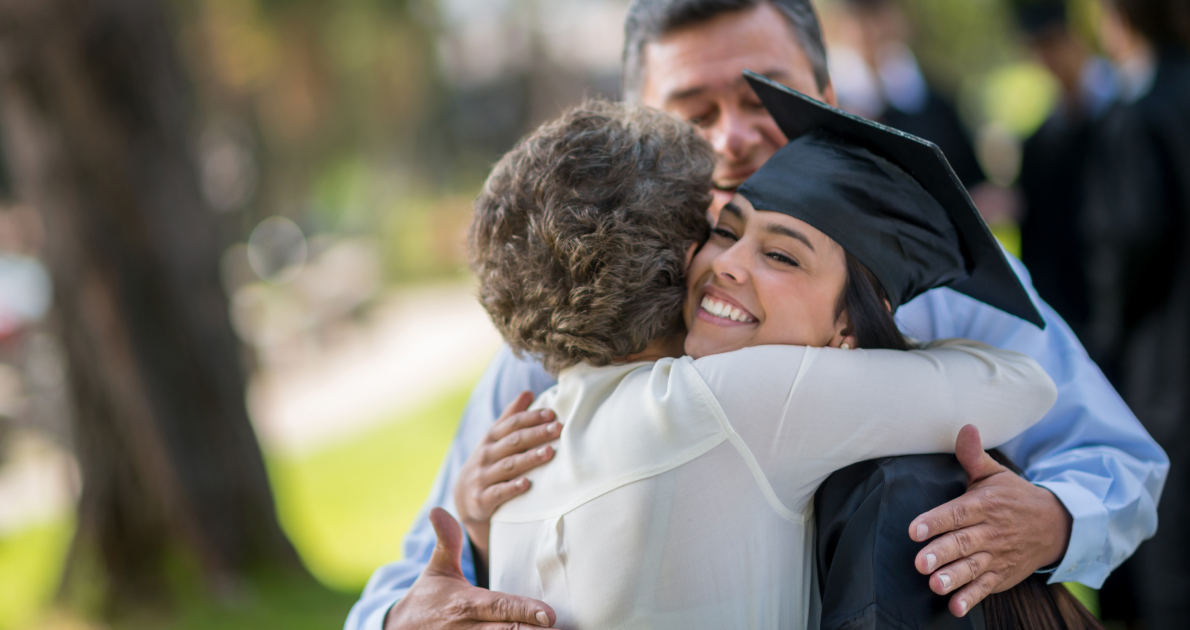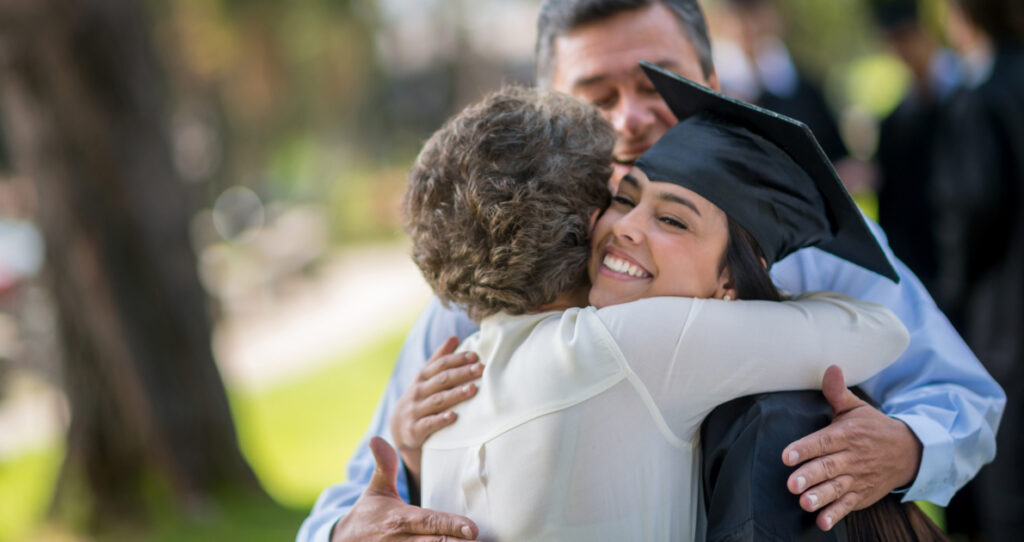 Whether you're about to leave your parents' home for the first time or getting ready to graduate high school or college, the reality of newfound financial responsibilities will hit you as you enter this new phase in your life.
But no matter where you are on your college journey, you've probably heard about student loans — and what you've heard might not be so pleasant. We're here to help you sort out loan facts from fiction. Loans for school aren't a one-size-for-all situation: You have options, opportunities, and second chances.  
In this blog, we'll discuss one of the options offered as you start paying back your student loans. If you're asking yourself, "What does student loan forbearance mean?" you'll know before long.
How does student loan forbearance work?
What does student loan forbearance mean?  
Student loan forbearance is an arrangement students can make with their student loan company that gives them the chance to pause payments on their student loans for a certain period.  
Although your payments are on hold during the forbearance period, interest will continue to accrue on any federal direct loans. Your forbearance options may differ for private student loans, but we'll review these options later in this blog.
In periods of forbearance, some borrowers choose to make interest-only payments during this time to help lower their overall loan balance. Making small payments every month, even in times of forbearance, can help you pay off your loan sooner, but we know this isn't always an option for every student.
In many cases, you'll have to request and apply for forbearance through your loan servicer (who you will make your student loan payments to). Additionally, there are different kinds of forbearances. The most common one is a general forbearance, which is granted under the following circumstances:  
You have medical expenses. 

You're experiencing financial difficulties. 

You've changed employers. 
Forbearances can be granted in any other case, so it's important to discuss your situation with your loan servicer and see your options. Your loan servicer can offer you a forbearance if they feel your situation warrants it.
Understanding Forbearance vs. Deferment
Forbearance stops you from having to make monthly payments on your student loans. Similar to forbearance, student loan deferment also temporarily pauses your payments. Interest may accrue during both periods of forbearance and deferment, depending on the type of loan you have and the lender who services your loan. 
One thing to keep in mind to help distinguish student loan forbearance and deferment is that deferment is offered only to students who choose this repayment option during the loan application process. However, student loan forbearance is an option only provided to eligible borrowers once they enter repayment. In some cases, students who apply for deferment may also qualify for student loan forbearance in the future.
In periods of deferment, you may accrue interest if you have: 
Direct unsubsidized loans  

Unsubsidized Federal Stafford loans 
However, interest doesn't accrue during your deferment on these loans:  
Direct subsidized loans   

Subsidized Stafford loans   
Determining whether forbearance or deferment is right for you depends on your financial situation and the type of loan you borrowed. 
You don't have to make payments on your federal student loan if you're attending school at least half-time or in certain specific cases. You also don't have to make payments on your private student loans if you elected to defer payments until after graduation, plus six additional months (also known as your grace period). Student loan forbearance helps students who need a little extra time to find their footing while overcoming financial hardships.
If you're considering either forbearance or deferment, reach out to a financial counselor at your school or your loan servicer to weigh the pros and cons. They'll have the resources and experience to help you.
When does student loan forbearance end?
You can apply for student loan forbearance with some lenders for up to 12 months. For example, in some instances, you may be able to apply for a 3-month forbearance period, then later apply for more forbearance in the future, as long as you don't exceed the 12-month limit. For students with Ascent's college loans, you can apply for up to 24 months of Temporary Hardship Forbearance in 1 to 3-month increments. 
In some cases, forbearances are granted under serious circumstances. Due to the pandemic, President Biden has repeatedly placed forbearances on federally serviced student loans under the CARES Act, which pauses payments on federal loans until May 1, 2022. Ascent also offers a Natural Disaster/Declared Emergency Forbearance, which allows students to pause payments for up to 3 months in times of natural disasters or global emergencies like the COVID-19 pandemic.   
While COVID-19 remains a worldwide threat, the President may offer other forbearances in the future. But you may want to start making plans — or individual deferment or forbearance plans — as soon as you can.
Types of Student Loan Forbearance
If you have direct federal loans, mandatory 12-month forbearances are granted if you're part of the following programs or organizations: 
Department of Defense student loan repayment program 

The National Guard 

A medical or dental internship/residency 
Your loan servicer must grant mandatory forbearances if you qualify and complete all the required documentation. These are issued under the following circumstances:  
You're a public school teacher that also qualifies for teacher loan forgiveness. 

Your monthly payments on your federal direct loans equal 20% or more of your gross income, in which case forbearance can be granted for up to 3 years. 
After your mandatory 12-month forbearance is up, you can reapply to extend it. However, you must continue making payments until you're notified that your application was accepted.
Federal Student Loan Forbearance
Your federal student loans are serviced through various lenders, which is where you will apply for forbearance. Lenders have some leeway regarding the circumstances under which they grant forbearances.
Private Student Loan Forbearance
Private student loan servicers' terms differ from federal ones and can vary.   
Some people who borrow federal student loans consolidate and then refinance them with private lenders, lowering their monthly payments and interest rate. Don't be shy about asking for forbearance or general advice to save you financial distress in the future. 
If you opt for a private student loan, you may want to consider taking out a loan with a cosigner. One reason why you need a cosigner is that most people who take out a cosigned student loan have little to no credit history. A cosigner can boost your eligibility in the view of a lender, allowing you to get a better rate than if you were to apply on your own.  
Advantages and Disadvantages of Student Loan Forbearance
Student loan forbearance can be a financial lifesaver. It can temporarily take the weight of monthly loan payments off your shoulders while you stabilize your income to get back on track.  
However, interest capitalizes in many cases, so you'll have a  larger loan balance when you have to start making payments again. 
Luckily, both federal and private lenders have the discretion to issue student loan forbearances in various cases. Lenders understand the value of your education and will often want to work with you to find solutions based on your needs.
Alternatives to Forbearance
In addition to deferment (as mentioned above), there are alternatives to forbearance, such as: 
Student Loan Forgiveness

: You qualify for the federal

Public Service Loan Forgiveness (PSLF)

plan if the government or a non-profit organization has employed you for ten straight years and you've made 120 qualifying payments during your employment period. At that point, your loans are forgiven. Your Direct Loans or FFEL Program loans can also be forgiven up to $17,500 if you've been teaching for five consecutive academic years at a low-income public school. 
Cancellation

. You can 

cancel

 your loan within 120 days of its disbursement. Neither fees nor interest will be charged.  

Discharge. 

Rarely your school loan can be discharged outright. Your Direct Loan, FFEL Program Loan, or Perkins Loan can be forgiven if your school closes while you're enrolled or shortly after you've graduated. Loans are also resolved if you become permanently and severely disabled or in the event of your death.   
Deciding if Forbearance is Right for You
If anyone asks you, "What does forbearance mean in terms of a student loan?" you're now ready with an answer. Forbearance can be a great way to get your finances together without the stress of making monthly payments by temporarily pausing your monthly payments.
Forbearance can also lend you peace of mind while you're in school or after you've been in school and have joined the workforce. Whether you're in college or recently graduated with life experience behind you, managing student loans is something many people have to confront. Stopping payments one way or another may be the right first step. 
If you're considering paying for higher education with a private lender, check out what we can offer. Ascent provides private student loans with no cosigner to college juniors and seniors who didn't pre-qualify for other loans.  
Don't let anything stand between you and a good education. Ascent offers forbearance and deferment options to fit your needs.