3 Things the College Financial Aid Office Might Not Be Telling You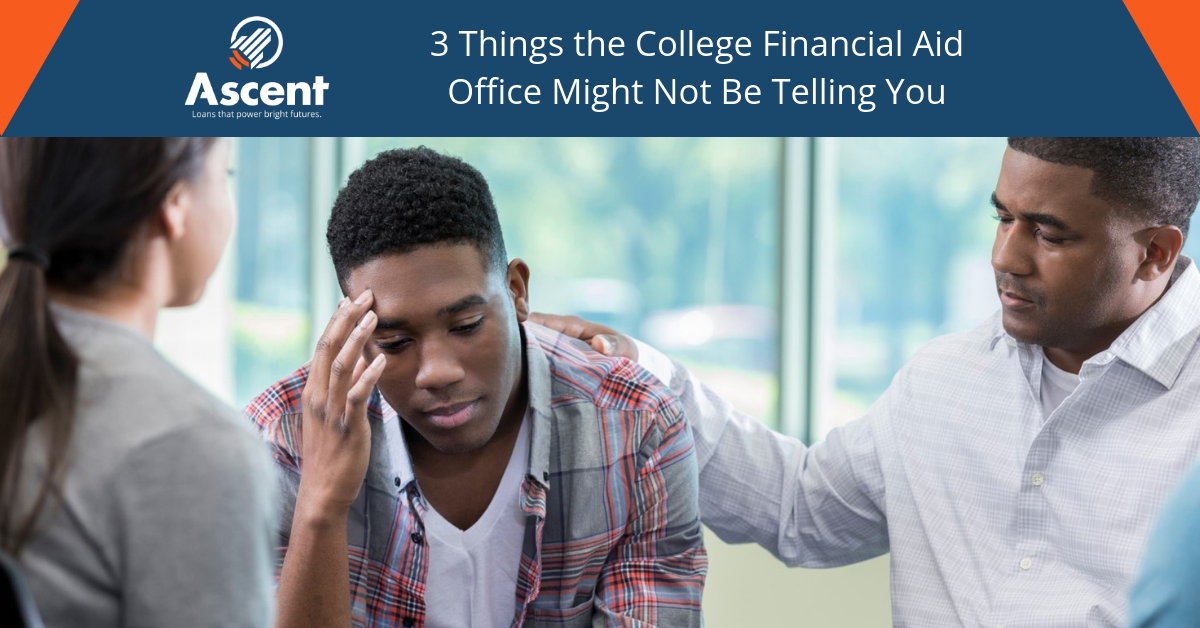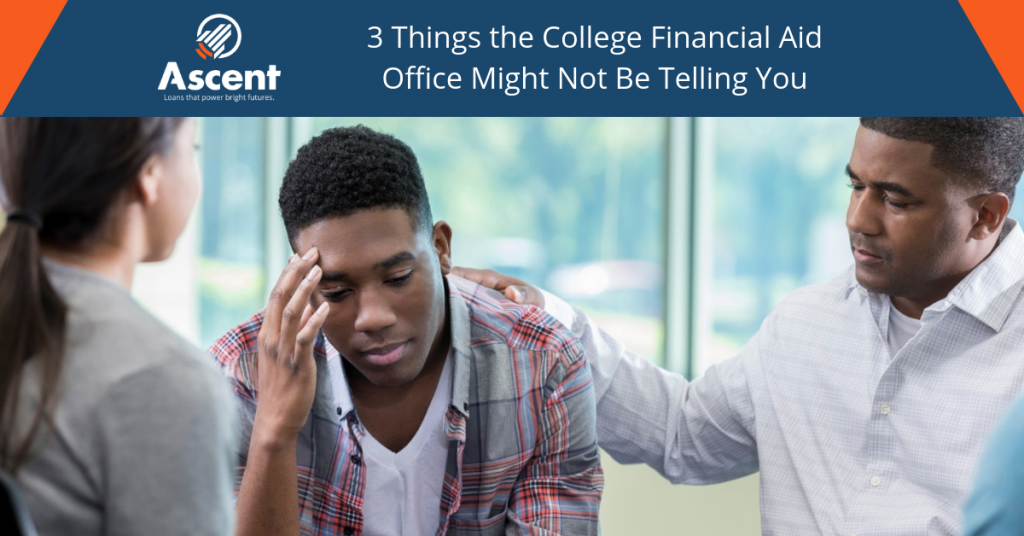 When considering your college options, a school's financial aid office should be at the top of your "people to make friends with" list. If you don't know where to start with your school loans, here are some questions to ask your financial aid office at college.
1. You Can Ask For More Money
Much like that new car's sticker price, a financial aid package may be negotiable. Colleges don't hold money back from students deliberately, but colleges may have discretionary funds.
Though, just asking for more money isn't a recipe for success. You'll need a thoughtful request to have a shot. There are no guarantees in life, but requests with documentation of your case, coupled with a request for a specific amount of additional money, are the most successful way to show that your financial situation has changed dramatically from what was reflected in the Free Application for Federal Student Aid (FAFSA), for example, a job loss or unexpected medical expenses.
2. Need-Based Grants Are More Than Just Need-Based
Many colleges, especially private colleges, offer need-based grant aid to their students. These grants are based on the FAFSA Expected Family Contribution (EFC) and/or the CSS Profile information provided by students and families. What isn't very clear is that the amount awarded to students is typically based on the level of financial need of the student and a level of merit.
Each school has its own aid packaging policies which can vary year to year based on funding and priorities. The merit component of the grants may be determined by high school grade point average (GPA), SAT score, or admission ranking to name a few. The financial aid office likely won't share what their exact packaging policy is but keep these in mind when your student is in high school. Higher SAT scores, better grades, and extracurriculars are never going to hurt their admissions or aid prospects. Always encourage improved study habits and after-school involvement.
3. This School May Not Be Your Best Financial Fit
Financial aid is a recruitment tool and anyone working in the aid office is part of the recruitment team – formally or informally. They are very knowledgeable about your aid options, where to find college scholarships, and how to pay for college costs, but the goal is getting your student into their school.
An aid office may assist you in getting approved on enough loans to cover a balance, but that doesn't mean you should be overborrowing student loans. Whether it's a non-cosigned student loan or a cosigned student loan, a good rule of thumb is to not borrow more than your annual salary. For the student, that would be their anticipated starting salary. And don't forget to consider the entire cost of college, not just the cost of one year.
At the end of the day, only you understand your family's finances. If it seems like your family will be borrowing too much, consider other alternatives such as starting at a community college or state school and transferring to cut costs or commuting to cut down on room and board.
Even though there are things the financial aid office may not be entirely forthcoming with, they are still a helpful resource for paying for college. Don't be afraid to ask financial aid questions and use the resources they provide.
Ascent Funding sponsors these blog posts and creates informational content that is of interest to prospective borrowers and our applicants.