6 Tips to Build Your Personal Brand as a Student and Beyond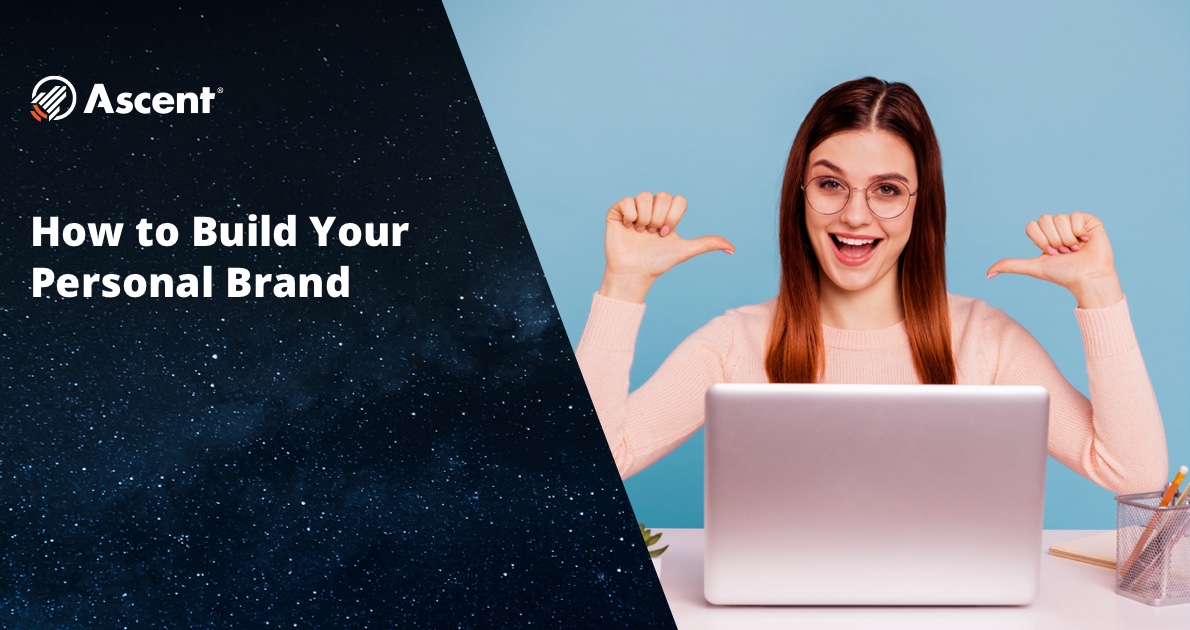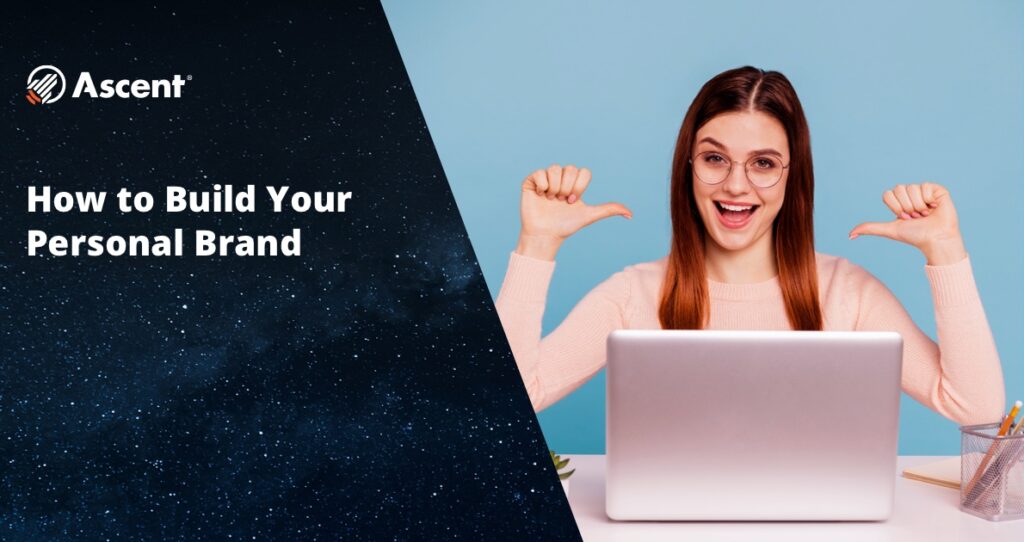 When someone mentions your name, what would you like them to say about you? We often think of branding as something done by companies, but it turns out that even students have a personal brand!
You don't need to create a logo or start selling products to begin building a personal brand, either. A personal brand is a story based on your skills, experiences, and personality traits – be sure how you present yourself is how you want to be remembered. If you want to be remembered as someone who always gives back to their local community, then maybe use your free time to volunteer for different organizations. If you want to be known as an empowering life coach, then build your social media presence by sharing motivational quotes and helping others achieve their goals.
College offers unique opportunities to identify our strengths before entering the professional world and to determine how we want to be remembered.
Ask Yourself How You Can Stand Out
The best place to start when building a personal brand is to ask yourself, "how do I want to stand out…
to family or friends?"
among my peers when I graduate from college?"
to a potential future employer at the end of an interview?"
Are you someone who your family and friends can turn to for advice, or do you more often look to them for inspiration? Are you someone who would volunteer to take the lead for group projects, or do you prefer working alone? These are some good starting questions to ask yourself when shaping your personal brand. What makes you, you?
A quick exercise to help jumpstart thinking about how you might differentiate your brand from other people's is to write down a list of all the organizations you're involved with on-campus and the things you're passionate about:
Community service
Economic development in low-income communities
Equality and social justice
Advancement of technology
World peace
Health care reform
Education
Environment
Local youth programs
These values and passions can be more personal, including traveling, faith, relationships, etc.
Brainstorm the Skills You Bring to the Table
 When you think about the different skills you bring to the table, focus on what you excel in every day. This doesn't mean being good at taking naps, binging Netflix or scrolling on Instagram. Focus on the skills that build your resume as a student and young professional.
Here are some examples of those skills:
Dedicated
Organized
Responsible
Hard-working
Make a list of the things you believe you're good at and ask a friend to make a list too. If you're having trouble coming up with a list of skills, have your friend name the first three skills that come to mind when they think of you. When you're both done, compare the lists and find areas you can improve.
Some people believe it's important to work on the skills you're struggling with, but I think it's just as important to focus on your strengths. According to Tom Rath, in his book StrengthsFinder 2.0, "When we're able to put most of our energy into developing our natural talents, extraordinary room for growth exists."
Establish Your Audience
 Have you ever heard the saying, "You're the average of the five people you spend the most time with?" According to Entrepreneur, these five people are vital to your professional success. Surround yourself with people who are part of your target audience in your professional life.
One of those people should be your boss or supervisor. It can also be a mentor, professor, or someone else you trust for professional advice.
Aside from your boss, your connections on LinkedIn can make up a huge part of your audience as well. Don't connect with everyone. Connect with the people that you either know, have worked with in the past, or hope to work with in the future. When you do connect, make sure to send a personal message thanking them for the connection.
Get Your Foot in the Door Through Networking
 I know networking can be scary, but it's time we embrace it. It isn't only about what you know, but who you know as well. According to Business Insider, more than 70% of open positions aren't even listed online – many hiring managers use employee referrals to fill open positions within companies.
Whether it is staying in contact with former professors or employers, attending career and internship fairs on campus, or going to happy hour lunches with your co-workers – these are all great ways to start networking! It doesn't matter how you start, but the sooner you start, the sooner you can start reaping the benefits!
Networking is the key to growing your professional circle of peers, mentors, and superiors.
Don't be shy in meeting new people—if it helps, think of it like speed dating. You want to stand out amongst every other person in the room to make a connection with people you want to include in your professional circle.
Curate an Online Presence
Whether it's Instagram, Twitter, Facebook, or Snapchat, make sure you're keeping your social media accounts clean. In other words, make sure you don't post anything on your social media that you wouldn't want your grandma to see! According to a survey completed by CareerBuilder, approximately 70% of hiring managers use social media when screening candidates during the interview process.
Aside from cleaning up your social media accounts, make sure they best represent you and your personal brand. Your social media account should represent the online, authentic version of yourself. For example, if traveling is one of your passions, then share those international travel pictures with your audience. You might even consider making a separate Instagram account or start a traveling blog that includes the best tips and tricks for solo travelers. Your passions and values should be present in your social media accounts, so manage them professionally and make sure you stand out online.
Live by Your Personal Brand
 Remember your personal brand is not just the way you present yourself during networking events or online, it's the way you live your life every day. Your personal brand is a part of you, so make it count!
A big part of living by your personal brand is to establish your brand image. Instead of dressing for the job you have, give yourself a confidence boost by dressing for the job you're striving for.  Should you walk into an interview for a financial investment company wearing jeans and a sweatshirt? Of course not! Rock a black, navy blue or grey suit to look your professional best.
Remember that your personal brand is more than a representation of yourself; it's a reflection of the professional and personal journey you seek. Plan out your short and long-term goals, and then illustrate how your personal brand can be incorporated into them.
For more tips on how to transition from college to the professional world, read our blog Getting Ready for Your First Job Out of College.
Ascent Written, Native Advertising Disclosure
Ascent Funding, LLC ("Ascent") sponsors these blog posts and creates informational content that is of interest to prospective borrowers and our applicants. The information included in this blog post could include technical or other inaccuracies or typographical errors. It is solely your responsibility to evaluate the accuracy, completeness and usefulness of all opinions, advice, services, merchandise and other information provided herein. ASCENT IS NOT RESPONSIBLE FOR, AND EXPRESSLY DISCLAIMS ALL LIABILITY FOR, DAMAGES OF ANY KIND ARISING OUT OF USE, REFERENCE TO, OR RELIANCE ON ANY INFORMATION CONTAINED WITHIN THESE BLOG POSTS (INCLUDING THIRD-PARTY SITES). ASCENT OFFERS LINKS TO THIRD PARTY WEBSITES AND ARTICLES SOLELY FOR INFORMATIONAL PURPOSES. WHEN YOU CLICK ON THESE LINKS YOU WILL LEAVE THE ASCENT WEBSITE AND WILL BE REDIRECTED TO ANOTHER SITE. THESE SITES ARE NOT UNDER THE DIRECTION OR CONTROL OF ASCENT. WE ARE NOT AN AGENT FOR THESE THIRD PARTIES NOR DO WE ENDORSE OR GUARANTEE THEIR PRODUCTS OR THEIR WEBSITE CONTENT. ASCENT MAKES NO REPRESENTATIONS REGARDING THE SUITABILITY OR ACCURACY OF THE CONTENT IN SUCH SITES AND WE ARE NOT RESPONSIBLE FOR ANY OF THE CONTENT OF LINKED THIRD PARTY WEBSITES.