How to Make a Digital Portfolio as a Student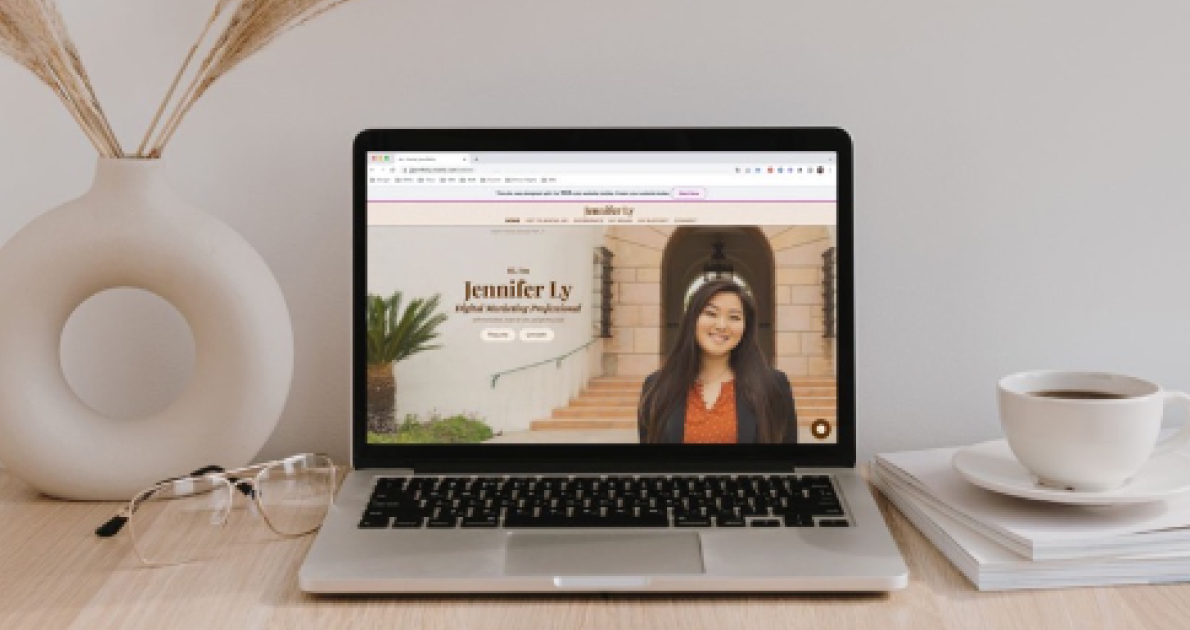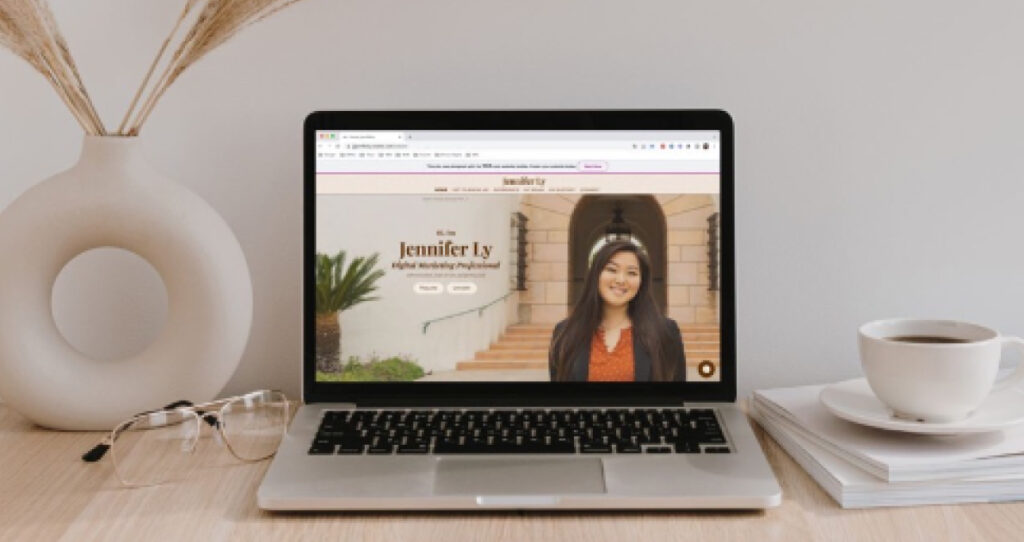 I like to think of portfolios as an extension of a resume. Portfolios are filled with things I wish to share with a future employer if I wasn't limited to the standard, one-page bullet-point list of a resume. 
As a recent marketing college grad, a digital portfolio was my perfect capstone project. Up until the point of creating my digital portfolio, I felt scattered and hazy about my personal brand. But after spending some time building my digital portfolio, not only do I understand my professional goals better, I have something to share that perfectly summarizes my personal brand that I can use during the job hunt. 
Getting started, however, can be a daunting challenge. Building a portfolio requires a lot of time for creation, but the final product is rewarding. I know it's a lot of work, but trust me, coming from a person with no portfolio or website building experience, I was able to do it, and so can you! 
So…where do I begin?
There are plenty of portfolio-building websites. Many sites come with templates. Wix and WordPress are a few examples of portfolio-building websites that are free to use! Starting your website using a template can give you an idea of where to begin.
Start by outlining your personal brand and determine an outline of the branding assets you can include on your portfolio website. My favorite part is looking for a color palette. There are so many mixes and matches of colors that help give your brand different tones and feelings – the way you want to be portrayed. You don't need to be an expert in graphic design to do this (but you could probably get away with a finished project that's graphic designer worthy)! Online tools like Coolors, an online generator, help give color palette combo inspiration.
The number of landing pages you can have is limitless. Portfolios have the main home page as your elevator pitch. If you wanted someone to know about you in 20-30 seconds, what would it be? You want the material and information to be concise, pleasing to the eye, and mobile/desktop friendly.
Absolute essentials to include are:
A headshot

Your contact information (including your first and last name)

Your resume

Aspiring professional goals. This can be something specific (like saying "marketing project coordinator") or something broad (like simply saying " marketing field").

Anything relevant depending on your

goals and strengths

(e.g., school name and graduation year, list of your skills, testimonies, links to social profiles, etc.).
The way you break up your portfolio website is up to you but consider what will best help you advocate for yourself during a job search.
Let's get down to business!
Now that you know where to create your portfolio website and where you can find templates and color pallets let's talk about the personal brand you want to portray. Whether you go with a 2-3 sentence blurb or a summary section with 4-5 paragraphs, asking yourself who your potential audience is can greatly help cater to what visitors are looking to read.
Look into listing 3-5 traits about yourself. Ask friends, family, and coworkers if you feel stuck! A great way to identify more about yourself is by taking personality tests created by experts, such as 16Personalities, and personal strengths tests, such as Truity.
Other things to consider adding to your online portfolio include telling your story and sharing examples that helped you learn and make you into the expert you are today. Who are you, and what are your future career/professional aspirations for these next 2-5 years? Do you want to open a business? Becoming a manager? Go to graduate school? These stories and narratives you share will be your "elevator pitch" to your future audience.  
Workbooks and Guides For You
If you still feel lost with where to start, fear not! I created two workbooks below to get those brain juices moving. After asking yourself these questions, jotting down your responses will help you draft the content you need to start building your portfolio website.
Good luck with creating your portfolio website! You'll thank yourself later for making such a unique and professional asset catered just for you. 
Workbook #1 – Getting Ideas Started
Write a brief statement regarding your academic and professional goals 
What are your career goals and professional aspirations for the next 2 years?

What about the next 5 years?

Select a focus for branding activities that will be valuable over the next 18 months. Does this mean getting more involved on campus? Joining a student-led committee? Getting a part-time job or internship?

Consider your responses, then think about how you should present yourself.
What is your brand? Choose a handful of qualities about yourself that you want to be known for with a target audience in mind.

List 4 or 5 qualities about yourself (traits, skills, knowledge).

If someone could define you by one quality, what would it be?

Try to develop a clear value proposition about yourself. Write a statement emphasizing your primary quality while including the other important qualities. (This is your "elevator statement").
For example, you can write something like, "Third-year integrated marketing communications major with experience building go-to-market strategies and conducting competitive analysis. I'm curious, determined, self-motivated, and excited to jump-start my career in marketing.
Determine a narrative (story) about yourself that is the evidence of these qualities and your identity.

Identify opportunities to optimize your content, so it speaks to your future audience.

Determine keywords that match your brand identity and appeal to your audience.

Determine outbound links to other web content or resources that are consistent with the brand image you would like to build. This can include links to your social profiles, like LinkedIn and Instagram (if you plan on going into a marketing-related field). 

Brainstorm a domain name you would like to purchase or claim for your personal brand site

Describe the user experience you would like to create using different digital assets.
Workbook #2 – Creating Assets to Put Onto Your Portfolio Website
Bio 
What year are you, and what is your major?

What industry interests you? (entertainment, music, finance, agency, etc.)

What is your dream job? What's your dream company?

Do you have any prior experience? If so, give a one to 2 sentence description of what you did in your position. (If you do not have a lot of experience, what certificates can you do, or what are some class projects that you have worked on?)
Skills & Experience
Do you have any sample work? Volunteer experience? School activities?

What are some of your strengths, and do you have something to back these up? 

What are some of your hard skills? (PowerPoint presentations, do you like to work with numbers, public speaking, customer service,)

What are some of your soft skills? (team player, leadership, time management, and adaptability)

How can you quantify some of your experience on your resume? (I did

X,

which led to

Y

and

Z

)

Do you have anyone who you can ask for a reference or a short reference phrase (you can use this as a "testimonial" on your portfolio website)
About You
What are your hobbies? What are your passions?

Why did you choose to major in marketing/your major?

Personality test results (16 Personalities, Truity) 
Portfolio Website Design
Create a palette of 5 colors on coolors.com (make sure to include a white/light shade and a darker shade for your portfolio website text)

How do you want your viewers to navigate your site? (all on one page, different pages)

How do you want to organize your portfolio website?