How to Write an Effective Resume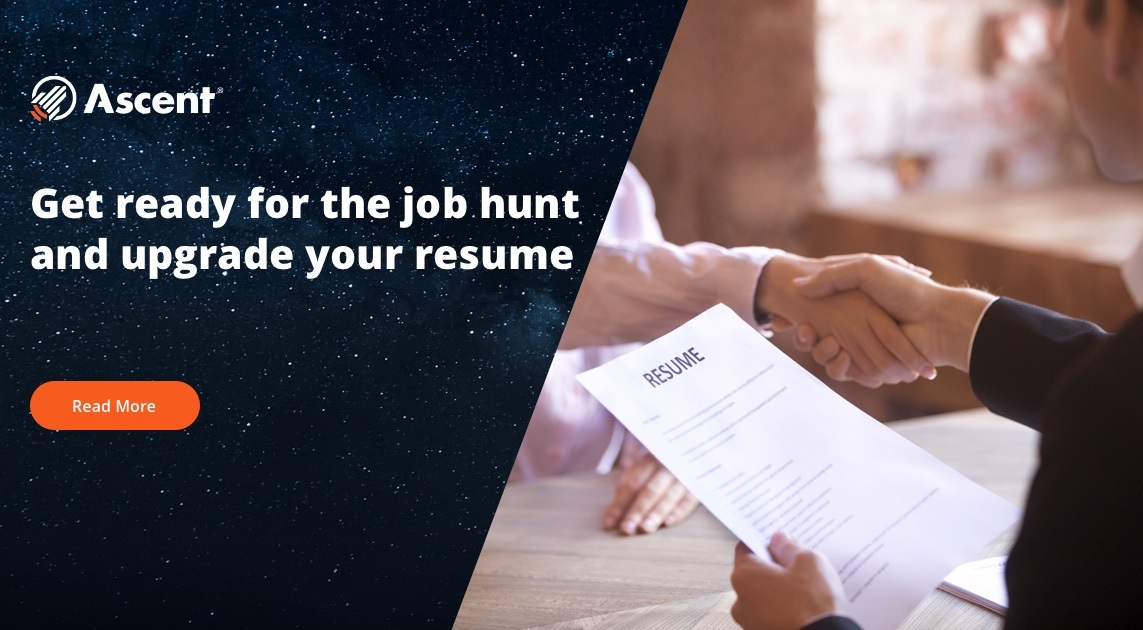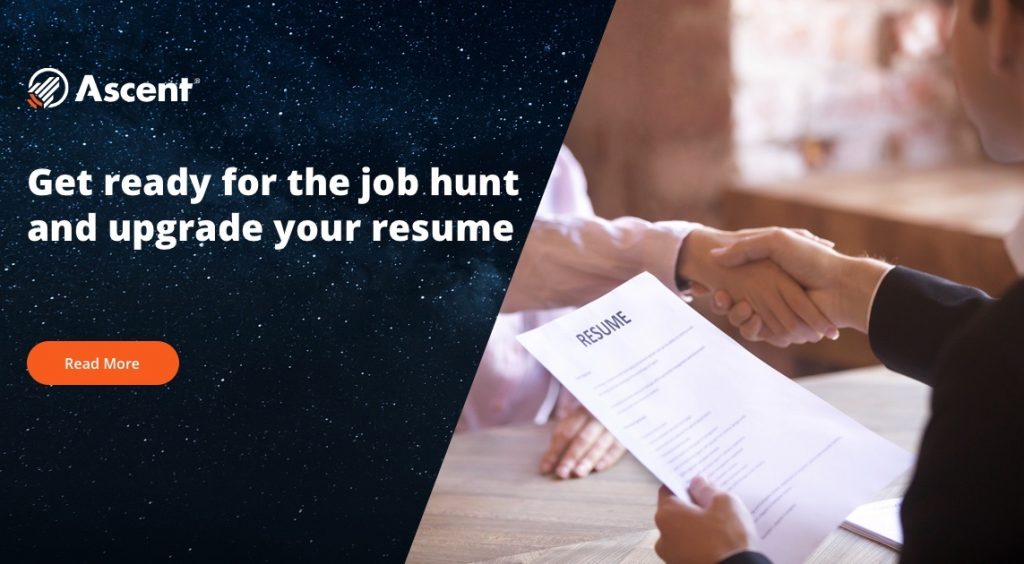 Landing an internship during college and starting that first full-time job after graduation is what we all strive for as students. Nowadays, you may find yourself spending less time commuting to school or meeting up with friends for lunch, which makes it the perfect opportunity to spice up your resume or learn some new management tips to help broaden your skillset.
Think of a resume like an extension of your personal brand – how do you want a prospective employer to feel about you in 2 minutes or less? How are you going to effectively market yourself on just a single sheet of paper?
Your resume should demonstrate your competencies and skills in a clear and concise way, so that a prospective employer can quickly gain an understanding about any relevant past experiences and help them better gauge who you would be as a future employee.
We've put together a step-by-step guide and video on how to create a resume that stands out.
1. Start with the Basics
As a college student or recent graduate, you might be wondering… Where do I even begin when writing a resume? Which part comes first? Have no fear–it's a lot less daunting than you think.
Resources like Word and Google Docs offer free templates to give you a jump start on starting to build your resume. Once you find your preferred template, here are tips on how to tackle each section.
Header
The first section in any resume should be a clear header that introduces who you are, includes some basic contact information such as email and telephone number, and possibly even a link to your LinkedIn profile if you have one.
In addition, depending upon your chosen field, it might make sense to include links to your accounts on other social media platforms that showcase your talents. For example, if you're a marketing major and seeking an internship or job in the marketing field, you might want to include links to your social media accounts on popular platforms such as Facebook, Twitter, or Instagram. If you're a graphic designer, you might want to link to your design portfolio (and if you don't have one, now's the time to build one!).
Now might also be a good time to remove from your social media accounts anything you wouldn't want a potential employer to see (according to Career Metis, over 60% of employers look at applicants' social media accounts).
Generally, your header should be centered and in a bigger font than the rest of your resume. After all, you're the star of the show – make yourself stand out and have your name remembered!
Below your name, also include:
Your email address
Your location (city and state)
You contact number
LinkedIn URL

Make sure your email is professional –  employers don't want to see that email you created when you were in middle school! ([email protected]) According to Business2Community, 76% of resumes are discarded due to having an unprofessional email address.
As far as your location goes, it's not necessary to include your full address – a simple city and the state will do.
Don't forget to edit your LinkedIn URL too. If you go to your profile, on the top right corner you'll see an option to "Edit public profile & URL." Edit your custom URL, so it's something simple such as: https://www.linkedin.com/in/alexis_juarez/.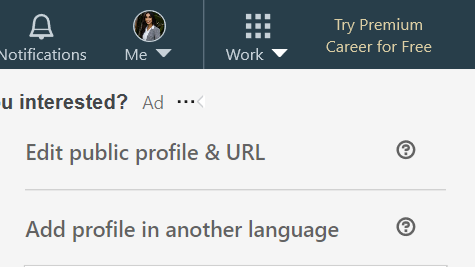 Pro tip: Make sure to save your resume as a PDF so that the file cannot be modified but can be easily shared or printed. However, when you save your resume as a PDF, you might lose your hyperlink – just remember to add the hyperlink back in before submitting your resume.
Education
The second section of your resume list your educational background. Even if you did not attend a 4-year university right after high school, be sure to include where you went for community college or vocational school (also called career, technical, and trade schools). If you had the opportunity to study abroad, be sure to put the program name, university, and city and country where you studied. Studying abroad is a great asset and can help you stand out among your peers and demonstrate an ability to adapt to new experiences and work with colleagues across different cultures and international partners.
Additional information you can choose to include under the "Education" section is the type of degree or certification you earned – such as a Bachelor of Arts, Bachelor of Science, etc. Given that some internships may only accept Juniors or Seniors, it is imperative to add your expected graduation date (month and year). Once you have graduated, it is no longer necessary to have it on your resume – after all, you already received your degree!

2. Highlight Your Experiences
Writing about your experiences might be the hardest part of your resume. For many people, talking about themselves doesn't come easy, and this section needs to be more detailed than a simple summary or list of all of your job history. Think of your resume as an extension of your personal brand –  with any brand, you need to have a great story to tell to stand out among the competition!
Some things to note at the start are any formatting, spelling, and punctuation issues that you may face while writing. Your formatting should remain consistent among all of your experiences, whether it be work, leadership, or community service experience. Two options to consider when formatting are reverse-chronological – listing your most recent to oldest experiences – or chronological order. With spelling and punctuation, make sure you don't have ANY errors. Employers review tons of resumes, so don't give them a reason to toss out your resume (without even meeting you) because you had an error on it! That's a bad first impression you can't take back. According to The Balance Careers, while some employers might not view one error as that big of a deal, after several errors, your application will likely be tossed out.
Work Experience
As a student, it's understandable if you don't already have tons of "real-world" work experience. Whether it's a seasonal summer job or working as a restaurant hostess, don't feel embarrassed to put it on your resume. Employers were once students too and probably had a seasonal job to keep the lights on in their apartment as well.
The important part about your work experience is to include quantifiable results.
According to Workopolis, some examples of quantifiable measures include aspects of finances, locations, time, size and percentages. If you were a cashier, how many transactions did you run a day? In you worked in retail, how many people did you train? How many students were in your care at the summer camp? These are all important details to include because they can help illustrate important qualities such as responsibility, leadership and accountability.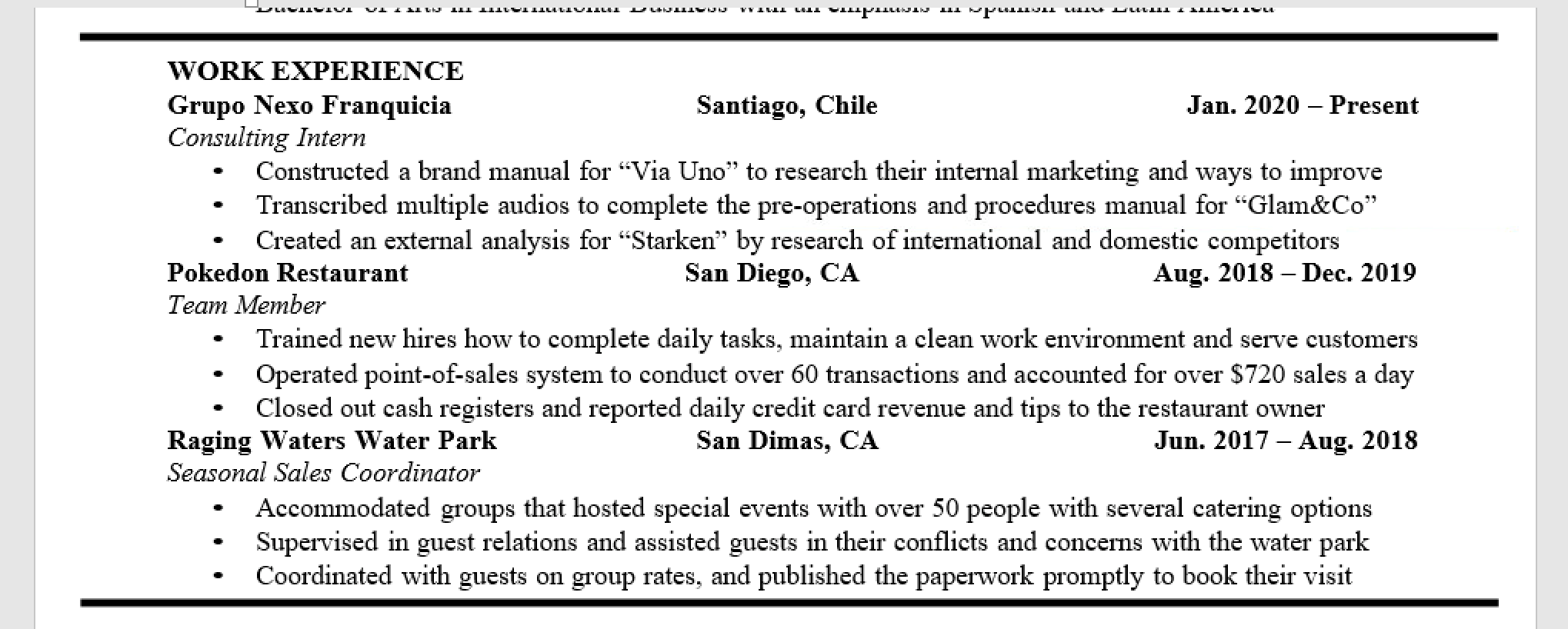 Leadership Experience
Leadership experience might be the area you focus on if you are highly involved on campus with clubs, organizations, sororities, or fraternities. The skills you develop through leadership involvement can be transferred to the workforce, so don't take it for granted (and don't sell yourself short!).
Similar to your work experience, be sure to include quantifiable measures with your leadership experience. How much money did you raise on that fundraiser for that charity you led? How many people attended the event you planned to raise awareness for an important cause? How many members are in the organization you are a part of, and how many people do you work with on your executive team?

Community Service
If you already have plenty of experiences to highlight in your work and leadership sections, then a community service section probably won't be necessary. However, it can always be great to signal to a potential employer that you are helping your community. If community service is something you feel is important to your personal brand, then you should definitely include it on your resume.
Be sure to include quantifiable measures in your community service experience, similar to your work and leadership experience. How much money did you raise for the organization you were supporting? How many campers were you in charge of? How many hours per month did you dedicate to your organization?

3. Showcase Your Skills & Awards
Last but certainly not least, your work, leadership, and community service experiences are the most important sections to include. You can also spice up your resume with any of these additional sections:
Objective (2-3 sentence description of your overall professional goal for that specific job/company)
List of relevant skills
Certifications (Google Analytics, Project Management, After Effects, etc.)
Awards & Honors
Languages
You should use these sections if you can as additional opportunities to stand out to recruiter.

Improving your resume might not be as fun as making TikToks or eating quarantine snacks all day, but it will ensure you are ready for the job hunt when the time comes!
Having a well-constructed resume that you can use to apply for jobs and internships is a critical step to launch your future career.
For more tips on how to transition from the educational to the professional world, read our blog Getting Ready for Your First Job Out of College.
Ascent Written, Native Advertising Disclosure
Ascent Funding, LLC ("Ascent") sponsors these blog posts and creates informational content that is of interest to prospective borrowers and our applicants. The information included in this blog post could include technical or other inaccuracies or typographical errors. It is solely your responsibility to evaluate the accuracy, completeness and usefulness of all opinions, advice, services, merchandise and other information provided herein. ASCENT IS NOT RESPONSIBLE FOR, AND EXPRESSLY DISCLAIMS ALL LIABILITY FOR, DAMAGES OF ANY KIND ARISING OUT OF USE, REFERENCE TO, OR RELIANCE ON ANY INFORMATION CONTAINED WITHIN THESE BLOG POSTS (INCLUDING THIRD-PARTY SITES). ASCENT OFFERS LINKS TO THIRD PARTY WEBSITES AND ARTICLES SOLELY FOR INFORMATIONAL PURPOSES. WHEN YOU CLICK ON THESE LINKS YOU WILL LEAVE THE ASCENT WEBSITE AND WILL BE REDIRECTED TO ANOTHER SITE. THESE SITES ARE NOT UNDER THE DIRECTION OR CONTROL OF ASCENT. WE ARE NOT AN AGENT FOR THESE THIRD PARTIES NOR DO WE ENDORSE OR GUARANTEE THEIR PRODUCTS OR THEIR WEBSITE CONTENT. ASCENT MAKES NO REPRESENTATIONS REGARDING THE SUITABILITY OR ACCURACY OF THE CONTENT IN SUCH SITES AND WE ARE NOT RESPONSIBLE FOR ANY OF THE CONTENT OF LINKED THIRD PARTY WEBSITES.