6 Tips On How To Build A Design Portfolio As A Student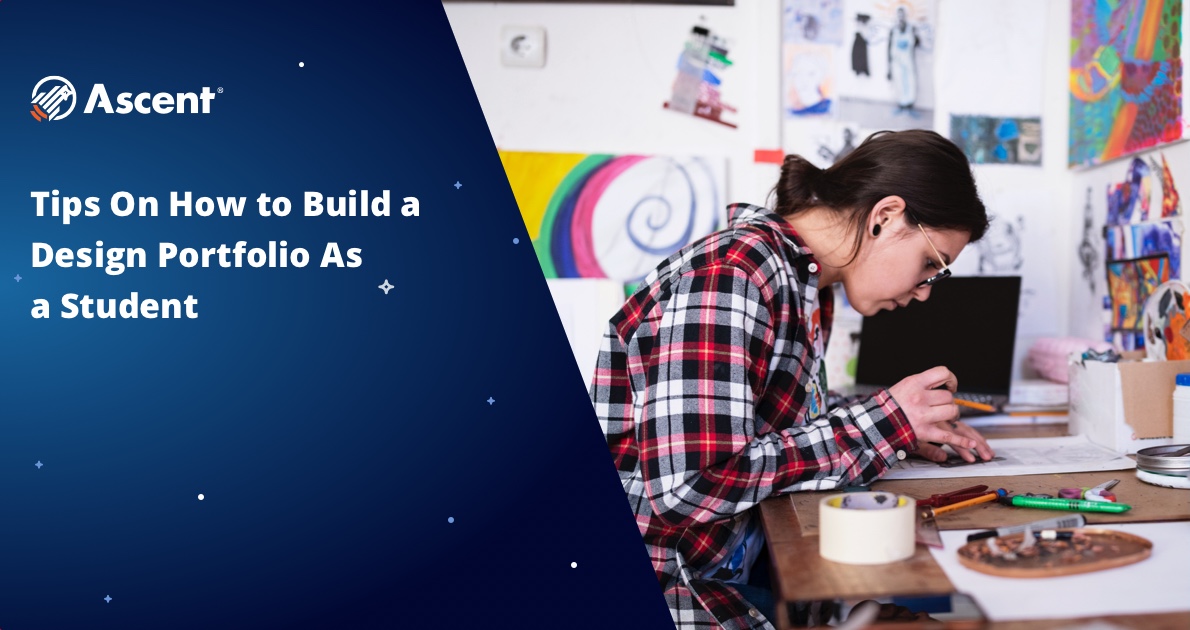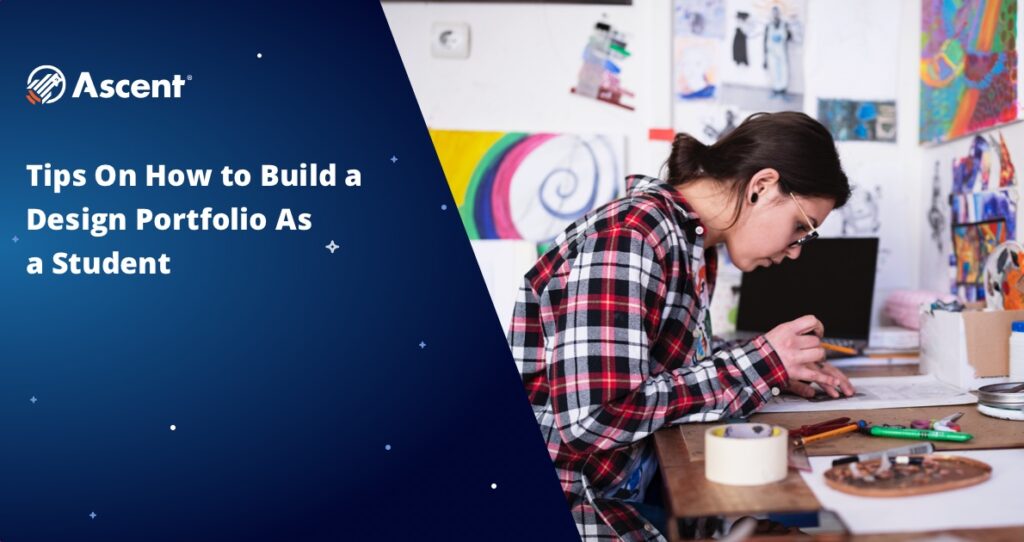 At Ascent, we provide free resources to help you throughout college, which is intended to be for informational purposes only and may include links to third-party websites (where security and privacy policies may differ from Ascent's). For our full disclaimer, please click here.
Summer is here and you might find that you have a little more time on your hands than usual. Whether you're a design student that just recently graduated or a current student looking for a job or internship for the upcoming semester, summer is the perfect time to create and build a professional portfolio. Here are some tips on how to build a design portfolio as a student. 
Tip #1: Display Your Unique Voice and Interests
It's important for your style to come through in your portfolio. This gives potential employers a feel for who you are as an artist and what kind of work you want to do. Are you a futuristic artist who's inspired by galaxy themes? Are your designs rooted in your culture or political beliefs? Do you plan on bringing these ideas to a company and transforming a brand or do you want to see your artwork displayed on the wall of a showroom?
In school, you have the opportunity to create types of work through projects and assignments. Creating your own portfolio gives you the freedom to tailor your art and designs however you want outside of the classroom. Show off the type of projects that are most similar to the work you want to be doing in the future. 
Tip #2: Create Your Personal Brand 
Developing your own personal brand is a great way to make your design portfolio stand out.
Your personal brand is a story based on your skills, unique experiences, and personality traits – all of which should be showcased in your portfolio. You may even choose to design your own personal logo, create a tagline, develop animations, or identify your own typeface. This is another place where you can let your personal style and identity shine through.
This not only gives your portfolio an edge, but it's also great design practice.
Tip #3: Document Your Process 
Employers want to see that you can tell a story visually, so it's important to treat each project you highlight in your portfolio like a case study. Document where you started, where your idea for the design came from, what obstacles you encountered along the way (if any), and the decisions you made that led to the final result.
Make sure to take photos of your project at its different stages. Include initial sketches or prototypes showing different directions pursued and sharing the reasoning behind your decisions. These are the kind of insights that can make your portfolio stand out. 
Tip #4: Volunteer Your Skills 
As students, it may feel strange putting together a professional portfolio when you haven't had much professional experience yet.
Volunteering your design skills can be a great way to gain experience and be introduced to projects you wouldn't necessarily be presented within the school to showcase in your portfolio. Don't be afraid to reach out to local businesses, nonprofits, or start-ups and offer them your design services for free. This can be a great way to add professional experience to your design portfolio and also build your professional network.
Tip #5: Design Your Passion Project
I'm sure there's a project or company that you dream of working for in the future, or there might be an idea you plan to see come true. Don't be afraid to go for it!
Give it your all and design the art of your dreams – and make sure you treat it as though you've been hired for the job already.
Be sure to document your process too. This is another great way to add to your portfolio, but it can also continue to show your passions and interests.
Tip #6: Enter Design Challenges
If your portfolio is still a little light, try entering a design challenge.
With a quick search online, you can find several different websites that provide creative design challenges that can inspire some great work and keep your design skills sharp! Sharpen and Briefz are two popular websites that generate fun design challenge prompts.
Creating a portfolio can feel like an overwhelming process, (it certainly has for me!) but even following just one or two of these tips can set you on the right path. Just remember: building out a portfolio doesn't happen in one day. It's something that will grow and change as your work does. Check out our page below for even more professional and financial tips!