What is Juneteenth? How to Support Black Communities Today and Every Day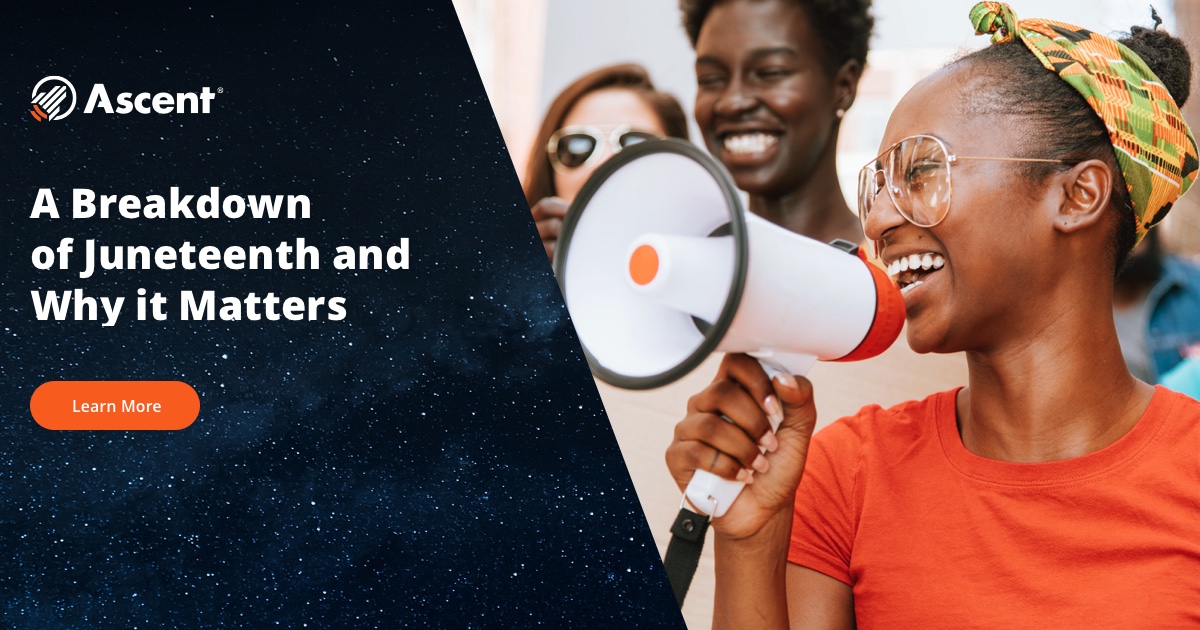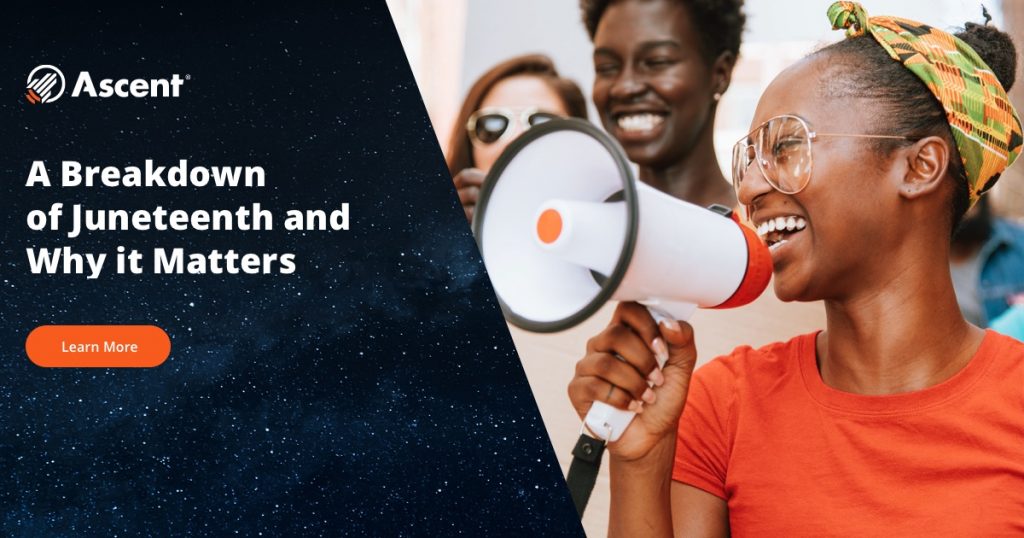 Whether you grew up celebrating Juneteenth or this is your first time hearing about it, here's a breakdown of its history, why it matters today, and how you can celebrate and show support.
What is Juneteenth?
A celebration of freedom and emancipation, Juneteenth – a combination of the words June and nineteenth – marks when the United States abolished slavery. While President Abraham Lincoln issued the Emancipation Proclamation in 1863 to free all slaves, it wasn't enforced in many places until after the Civil War.
Approximately 250,000 people in Texas were still enslaved when, on June 19th, 1865, Major General Gordon Granger arrived in Galveston and brought the news of freedom. Every year since communities throughout the United States and abroad have rejoiced in celebration of the day slavery was abolished.
Why does it matter?
According to Karlos Hill, a professor of African and African-American studies at the University of Oklahoma, Juneteenth isn't just a celebration, but an opportunity to "step back and try to understand the Civil War through the eyes of enslaved people."
Today, the idea of delayed freedom resonates more than ever. Juneteenth symbolizes a true day of freedom that is worth celebrating, and, over a century later, people around the world are starting to recognize how important this day truly is.
How can you support?
While Juneteenth is a recognized holiday in 47 states and major companies like Nike, Google and Square just announced Juneteenth as a permanent company holiday, there is a petition to make it a national holiday.
Today more than ever it is evident that we still have work to do. Not sure where to start? We've rounded up a list of different ways you can show your support, both on June 19th and all year long.
Read up.
One of the most important things you can do right now is to learn. On social media, there is a wealth of knowledge being shared about racial inequality. Bookstores across the country are curating lists of anti-racism books to promote Black authors and voices. Instead of adding that new summer read to your cart on Amazon©, find a Black-owned bookstore in your local area. Here's a great list to get you started. Google Maps has even highlighted over 60 Black-owned and operated bookstores in the US, so make sure to schedule a pick-up or order a new read on their website.
Donate what you can.
In response to the tragic death of George Floyd and peaceful protests in towns and cities across the country, fundraising drives have been set up to support Floyd's family and to bail out protesters who have been arrested. Instagram offers plenty of resources and links to find which organizations to donate to, but it's so important to do your own research. Don't let an Instagram story be your only source of vetting. Also, pay attention to which organizations are no longer in need of funding so you can make an impact with your donations elsewhere. For example, Minnesota Freedom Fund is asking that people donate to places like Reclaim the Block, Black Visions Collective, or The NAACP Legal Defense and Educational Fund.
In addition to donating to charitable organizations, you can also donate directly to the victims of police brutality, which include the George Floyd Memorial Fund, I Run With Ahmaud, and Justice For Regis Korchinski.
Hotels such as Hilton have a partnership with PointWorthy, a non-profit dedicated to helping consumers use reward points to make donations. Another way to support is through YouTube.. Lastly, take the time to sign a petition. There are hundreds of petitions calling for justice for Breonna Taylor and many other victims.
Tune in.
In addition to reading a book or two from the list above, listening to podcasts or watching films and documentaries is a great way to show up for the cause. Netflix created a new "Black Lives Matter" collection with over 45 titles about racial injustice including 13th, Malcolm X, When They See Us, and more. Amazon Prime© is offering Just Mercy free to stream for the entire month of June – you won't have to go far from your couch to catch up on social causes.
Use your vote.
Use your voice to vote for people that share your values and passion for supporting the Black Lives Matter movement. This means voting for elected officials at the national, state, and local levels. Systemic change starts when we become dedicated to challenging the status quo.
Not sure where to start? Head to Vote.org to check your registration status, register to vote (it takes less than two minutes!), and even set up election reminders. If you want to stay informed and up to date on when and where you can vote, check out this calendar of the elections.
Amplify Black voices.
Are you a bookworm? Follow Black authors on Instagram. If you're into beauty, look for Black beauty bloggers, or if you love fashion, search for a few Black designers. Looking for financial tips? Follow Black financial influencers. Surround yourself with Black voices and share their creative work.
Support Black-owned businesses.
Whether it's choosing to order takeout from a Black-owned restaurant for dinner or getting your upcoming Father's Day gift from a Black-owned business, these small decisions go a long way. If you want to take it a step further, pause to think about the products you buy regularly. How many of them are made by Black-owned companies? Make it part of your routine to buy your favorite items from more diverse organizations.
Show up.
While this may look different for each person, there are plenty of ways to show up and support Black lives right now (learn more about how we're taking action at Ascent). From attending a peaceful protest to having crucial conversations with family and friends surrounding racism, don't stop speaking out once the social media trends fade. Keep listening and learning. Also, both on this historic day as well as going forward, it is important to reflect and take care of yourself – since you can't continue to show up and support without filling your cup.
Ascent Written, Native Advertising Disclosure
Ascent Funding, LLC ("Ascent") sponsors these blog posts and creates informational content that is of interest to prospective borrowers and our applicants. The information included in this blog post could include technical or other inaccuracies or typographical errors. It is solely your responsibility to evaluate the accuracy, completeness and usefulness of all opinions, advice, services, merchandise and other information provided herein. ASCENT IS NOT RESPONSIBLE FOR, AND EXPRESSLY DISCLAIMS ALL LIABILITY FOR, DAMAGES OF ANY KIND ARISING OUT OF USE, REFERENCE TO, OR RELIANCE ON ANY INFORMATION CONTAINED WITHIN THESE BLOG POSTS (INCLUDING THIRD-PARTY SITES). ASCENT OFFERS LINKS TO THIRD PARTY WEBSITES AND ARTICLES SOLELY FOR INFORMATIONAL PURPOSES. WHEN YOU CLICK ON THESE LINKS YOU WILL LEAVE THE ASCENT WEBSITE AND WILL BE REDIRECTED TO ANOTHER SITE. THESE SITES ARE NOT UNDER THE DIRECTION OR CONTROL OF ASCENT. WE ARE NOT AN AGENT FOR THESE THIRD PARTIES NOR DO WE ENDORSE OR GUARANTEE THEIR PRODUCTS OR THEIR WEBSITE CONTENT. ASCENT MAKES NO REPRESENTATIONS REGARDING THE SUITABILITY OR ACCURACY OF THE CONTENT IN SUCH SITES AND WE ARE NOT RESPONSIBLE FOR ANY OF THE CONTENT OF LINKED THIRD-PARTY WEBSITES.