A Guide to Parent PLUS Loans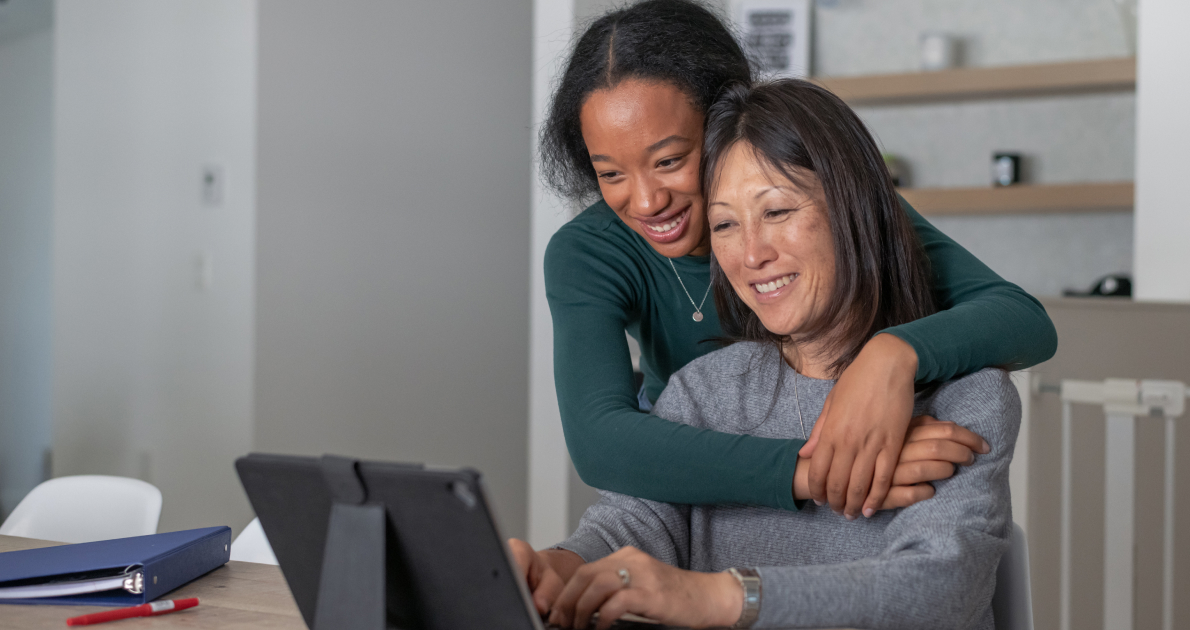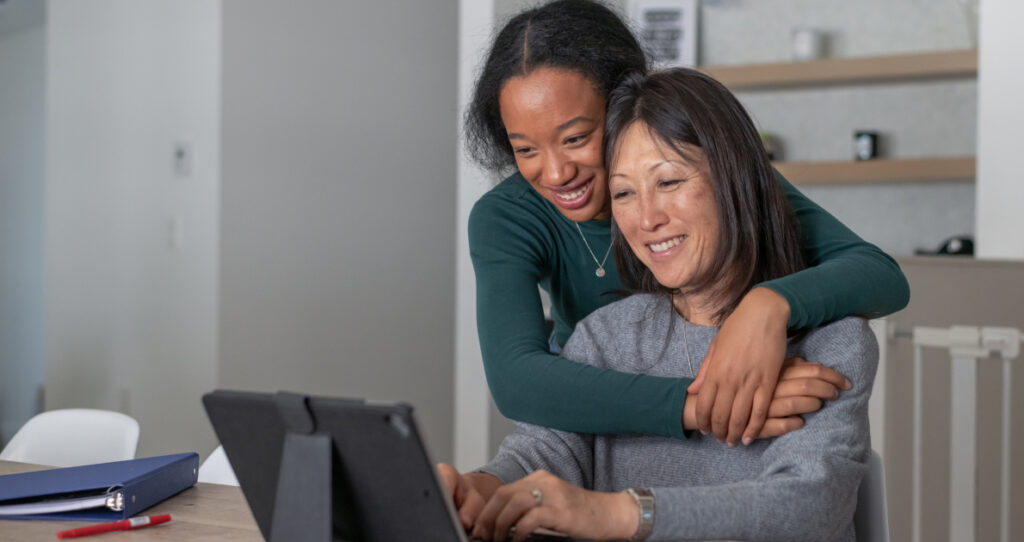 What are Parent PLUS loans? If your child recently graduated high school and is getting ready for college, you may be looking into options to cover the cost of tuition and other school-related expenses (room and board, meal plans, books, etc.). We're here to help address some common ways parents prepare for the big price tag of college and how you can cover the cost without hurting your wallet.
The Parent PLUS loan, now known as the Direct PLUS loan, is a common source of federal funding that parents can explore to make their child's college dreams come true. Like other loan programs, you'll need to make sure you qualify and that it's the right fit for your family.
Before diving in, we want you to know it can be overwhelming to review student loan options. In this blog, we'll refer to the Direct PLUS loan as the Parent Plus loan and cover what it is and how we can help you make an educated decision about your child's future.
What Are Parent PLUS Loans?
The federal Parent PLUS loan is one of several undergraduate student loans offered by the Department of Education (DOE). Families can use Parent PLUS loans to cover the cost of standard undergraduate programs and graduate programs at traditional colleges and universities.
The PLUS loan for parents is part of the William D. Ford Federal Loan (Direct Loan) Program. To receive a Parent Plus loan, parents must complete a Direct Plus Loan Master Promissory Note (Direct Plus Loan MPN) and go through an online application process. From there, you will go through an evaluation process, and the federal government will determine if you are eligible to receive the loan.
What Is the Interest Rate of Parent PLUS Loans?
So, how do Parent PLUS loans work in regards to interest rates? Parent PLUS loans have a fixed interest rate, but that rate may change depending on the loan's disbursement.
On July 1, the new rate will take effect for the next academic year. Loans disbursed between July 1, 2021, and July 1, 2022, will have an interest rate of 6.28%.
It's important to distinguish between unsubsidized and subsidized loans. The government pays the interest that accrues for subsidized loans while your child is in school at least part-time. However, the Parent PLUS loan is unsubsidized, which means you may be responsible for the interest that accrues during the loan's entire lifetime. 
PLUS Loan Fees
The fees associated with a Parent PLUS or Direct PLUS loan are calculated as a percentage of the loan amount and depend on when your loan is disbursed.
The PLUS loan fee is currently 4.228% for loans disbursed between October 1, 2021, and October 1, 2022.
How Do Parent PLUS Loans Work?
Most schools require parents to submit the PLUS loan application. You can find the application online at StudentLoans.gov, but it's important to check with your child's school first. Some schools have different requirements and application processes you'll need to follow.
The loan can't be borrowed by anyone else or transferred into another person's name, including the student you are supporting. You, the cosigner, will also be solely responsible for repaying the loan. It will not show up on your student's credit or show on their credit history since this is not a cosigned student loan.
You can also borrow up to the total cost of your child's expenses after financial aid. If you haven't completed the Free Application for Federal Student Aid (FAFSA), make sure you complete the application before you apply for the Parent PLUS loan. 
Through the Parent PLUS Loan, you can borrow up to your child's total cost of attendance. It's up to your child's school to determine what that "total cost" figure will be.
Parent PLUS Loan Repayment Options
You'll have to choose a repayment plan for your loan during the application process. There are several repayment options available for Parent PLUS loans and other loan programs. We've outlined a few here below:
Standard Repayment Plan
Your loan servicing company will select the standard repayment plan for you if you don't choose one during the application process. It's a 10-year plan with a fixed interest rate, which helps save money over time.
Graduated Repayment Plan
The graduated repayment plan can be appealing if your income is low now, but you expect income to increase in the future. It's no secret that many college students have little income while in school, and the same is often true after they graduate and look for employment. However, in all likelihood, their income will grow over time as they develop into their career after they find a job.
Your loan repayment plan will suit this natural progression with the graduated repayment plan. Payments can start lower as your child goes through school and gradually increase as their income increases. As a reminder, your student won't be on the hook for paying back these loans, but their future success can impact how and when you pay the Parent PLUS loan back.
Increases to your payments will occur every two years, and a "payment cap" prohibits your payments from being more than 3x your previous payments.
Extended Repayment Plan
If the standard or graduated repayment plans don't seem like the right fit, and you need to make payments over a longer period, you may want to consider the extended repayment plan. 
By electing to use the extended repayment plan, you'll be able to extend your repayment timeline from 10 to 25 years. You'll also be able to choose whether you pay a fixed amount each month or if your payments will gradually increase over time (similar to the graduated payment plan). 
Additionally, the monthly payments will generally be lower than the payments on a standard or graduated repayment plan, making it an appealing option for parents with an unknown future or other children planning to go to college. The downside is that you'll end up paying more in interest since the payments are stretched beyond the standard 10 years.
Qualifications for Parent PLUS Loans
Now that you have a better idea of how Parent PLUS loans work, let's look at who qualifies for this type of student loan.
Citizenship & Financial Need
Unlike other forms of assistance, Direct Parent PLUS loans don't require your student to demonstrate financial need. As previously mentioned, you will need to complete the FAFSA and the Direct Student Loan application. You also must be a U.S. citizen or eligible non-citizen to apply.
Credit History
You may be subject to a credit check during the application process to determine your loan status. If your history shows an adverse credit history, that may result in a denial of your loan application. You may still receive funding through the Parent PLUS loan program.
Approval is typically easier than private loan options because you aren't subject to debt-to-income ratio (DTI) requirements. If an adverse credit history comes back on your report, you may be required to meet additional requirements. You can also apply for the Parent PLUS loan with an endorser who can help cover payments if your child is unable to in the future. Learn more about the endorser program in the next section.
The Endorser Program & Appeal Process
If your application is denied, you can ask someone with healthier credit to endorse your application (similar to a cosigner). The endorser agrees to repay the Parent PLUS Loan if the borrower cannot.
If you don't have access to an endorser or cosigner, you also have the option of appealing a denial. In this situation, you'll need to prove there were extenuating circumstances that caused your application to be denied.
If you accept the denial, your student will have the option to take an additional unsubsidized loan for $4,000 or $5,000. This amount will depend on their current year in school.
Pros and Cons for Taking Out Parent PLUS Loans
Pros
You may be wondering, "What are the benefits of Parent PLUS loans?"

Here are some pros to keep in mind:
No Interest Rate Surprises:

Parents who take advantage of the Parent PLUS loan program can rest easy, knowing their interest rate will remain fixed throughout the life of the loan.

Repayment Flexibility:

You'll be able to choose from several options when it comes time to repay your loan. Parents can take advantage of the three repayment structures mentioned earlier in this article. There are also additional options like loan consolidation and

income-contingent repayment

options available.

More Funding Available:

With Parent PLUS loans, students have more funding than other financial assistance programs. There is "no limit" on these loans as long as the amount borrowed doesn't exceed the total cost of attendance at your student's school. This "total cost" number is a fixed amount that the school calculates.
Cons
Before taking out a loan of any kind, it's always important to factor in potential drawbacks. Let's explore why a Parent PLUS loan may not be the best fit for your family:
Loan Forgiveness Difficulty:

If you need to request loan forgiveness, it may be a challenge with Parent PLUS loans. Families may experience difficulty receiving loan forgiveness even in the case of bankruptcy.

 
Repayment Starts Right Away:

Most student loan programs allow a 6-month grace period before repayment begins. With Parent PLUS loans, repayment begins immediately after the funds are disbursed. Parents may request a deferment of payments on their Parent PLUS loan. It's not an official "grace period," but it's a way of giving families extra time.

Be Careful Not to Overleverage:

Since the only limit on Parent PLUS loans is the cost of attendance, borrowers can sometimes not realize that they're borrowing more than they need or can repay in their lifetime. Also, reviewing your debt-to-income ratio (DTI) is

not part of the application process

. If you currently have a high DTI, you may end up with a big loan amount for you to repay. It's important to review your family's finances before applying for financial assistance to determine what type of monthly repayment amount you can afford.

Borrowers with Good Credit:

The current origination fee of 4.228% is not competitive with private student loans that often have no origination fees.
Keeping College Within Reach
We hope this article serves as a valuable resource to families wondering what the benefits of Parent PLUS loans are. 
These loans may provide you with the money you need to help make your child's dreams a reality. Thanks to the Parent PLUS program, you have access to these funds with flexible repayment options.
Cosigning a student loan can help your child cover their school-related expenses, but you and your child must know the responsibility of a cosigner. Check out our article on what it means to be a student cosigner to make sure you're leveraging this option safely and effectively. The ability to cosign a student loan may help your child qualify for a lower interest rate when compared to private student loans with no cosigner. Still, it all depends on knowing your options and choosing what's right for your family.
You should only borrow what you can afford. If you're beginning your search, you may want to browse some resources on budgeting for college and where to start to learn more ways your student can save money throughout the school year.