Ascent Now Offers Consumer Loans for Coding Bootcamps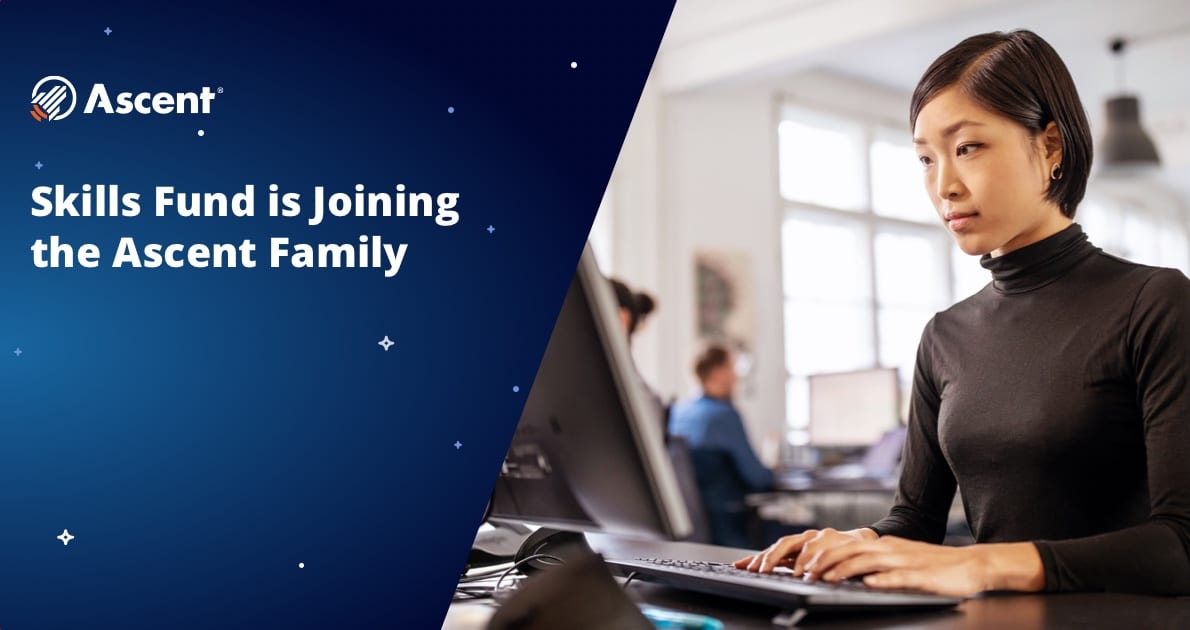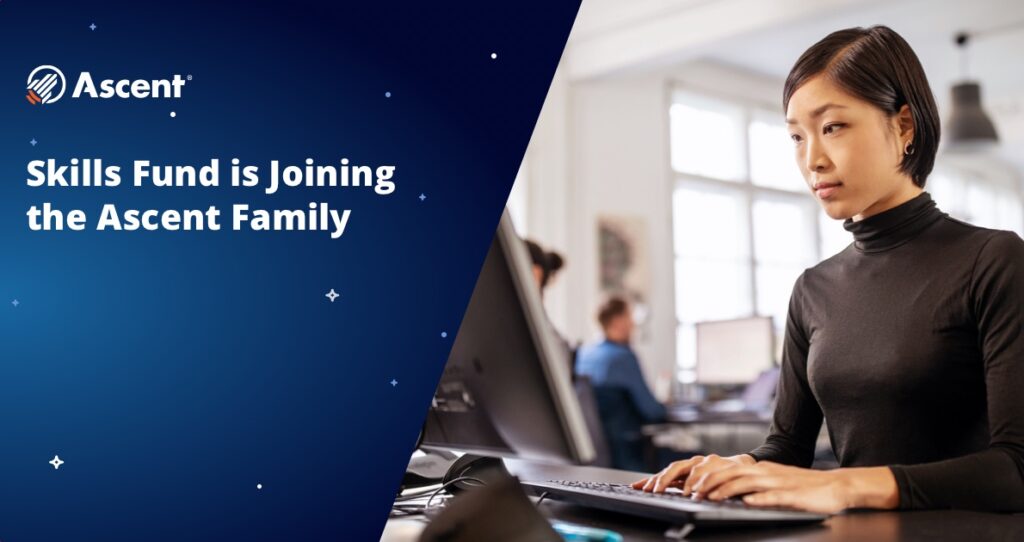 Today, we are thrilled to announce that we are adding Skills Fund, a skills training financing company, into the Ascent family of brands to help even more students invest in their education. Students attending, or looking to attend, coding bootcamps or accelerated learning programs at eligible schools can now apply for an Ascent loan.
This move enables Ascent to become the leader in outcomes-based lending by supporting students looking to invest in their education – in undergraduate, graduate, coding bootcamp or accelerated learning programs.
"Skills Fund and Ascent share the same mission to revolutionize the way people pay for higher education by focusing on outcomes data," said Ken Ruggiero, Chief Executive Officer and Chairman at Ascent. "It was a natural fit to add Skills Fund and over 80 school partners to continue supporting students looking to invest in themselves."
Ascent and Skills Fund's Evolving History
In June 2019, Ascent's parent company, Goal Solutions, acquired Skills Fund, a financing platform focused on skills training programs. Over the last year, Ascent & Skills Fund have collaborated to build awareness of the growing demand for skills-based training programs, as well as new innovative initiatives such as launching a new outcomes-based loan, establishing HIR(Ed) Sessions for educators to discuss trends in higher education, and creating other student resources.
"We believe accelerated learning programs, like coding schools and bootcamps, are now an established and life-changing investment for anyone looking to transform their career," said Joseph Kozusko, Co-Founder at Skills Fund. "Joining the Ascent family is an evolution for Skills Fund into a more mature, well-capitalized, and deeply-resourced team which will benefit the students, schools, and employers we serve – so we couldn't be more excited for the future."
The Growing Success for Bootcamp Graduates
In Course Report's 2020 Coding Bootcamp Alumni Outcomes & Demographics Report, about 79% of graduates found a job in a field related to the bootcamp they attended. On average, the same graduates received a salary increase of 56% (or $25,000). Also, Course Report saw a 41% increase in female students attending bootcamps in 2020.
Despite the success of bootcamps to help students upskill and launch careers in technology, federal student loans were not available to students attending these schools. Skills Fund launched in 2015 to address this gap and make bootcamp education more accessible to more students from all financial backgrounds.
Our promise to revolutionize the way people pay for higher education is rooted in data. Our mission became even more critical as students and their families felt the economic impact of the global pandemic.
That's why we help students in our community make smarter financial decisions when it comes to paying for their education by incorporating financial wellness resources into our college application process and encouraging students to look at the overall cost of their education through our Bright Futures Engine™ and Bootcamp Selector.
Our Bonus Benefits for College and Bootcamp Students
College students and those attending bootcamps benefit from our student programs by earning and saving money.
We award over $72,000 in scholarships every year. You don't even need to have an Ascent loan to enter for your chance to win.
Receive discounts by enrolling in automatic payments.
Join our easy cash back Ascent Rewards
To learn more about Ascent's undergraduate

and graduate student loans,

please visit the link below.

To learn more about Ascent's consumer

loans for bootcamps,

please visit the link below.