Supporting Your Student Through the Stress of Finals Week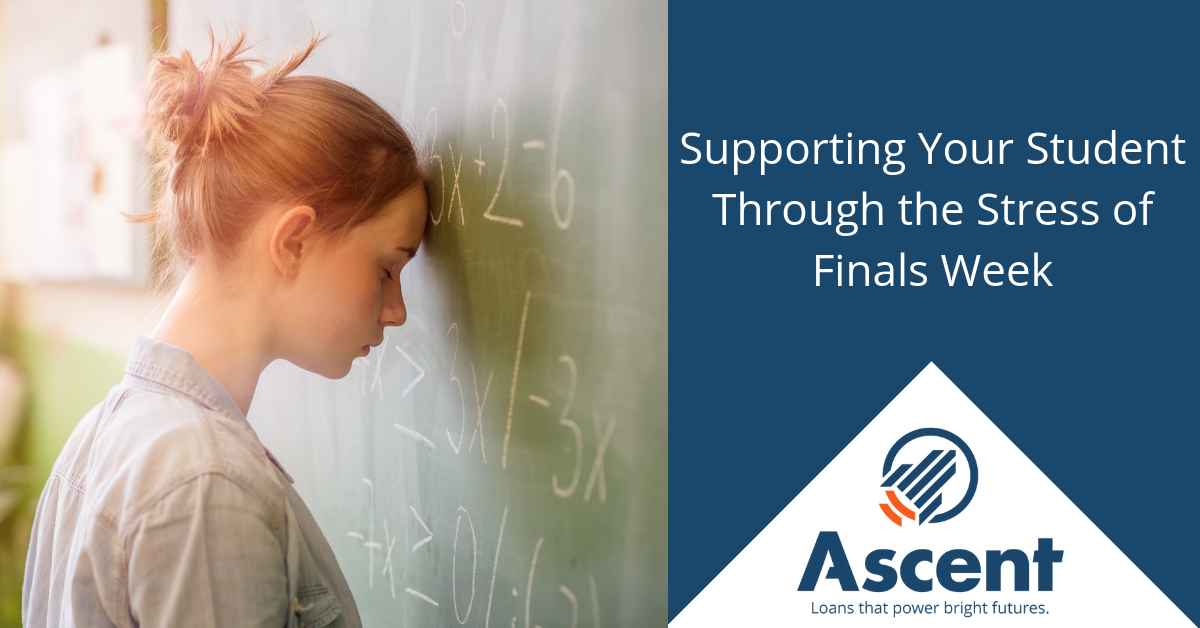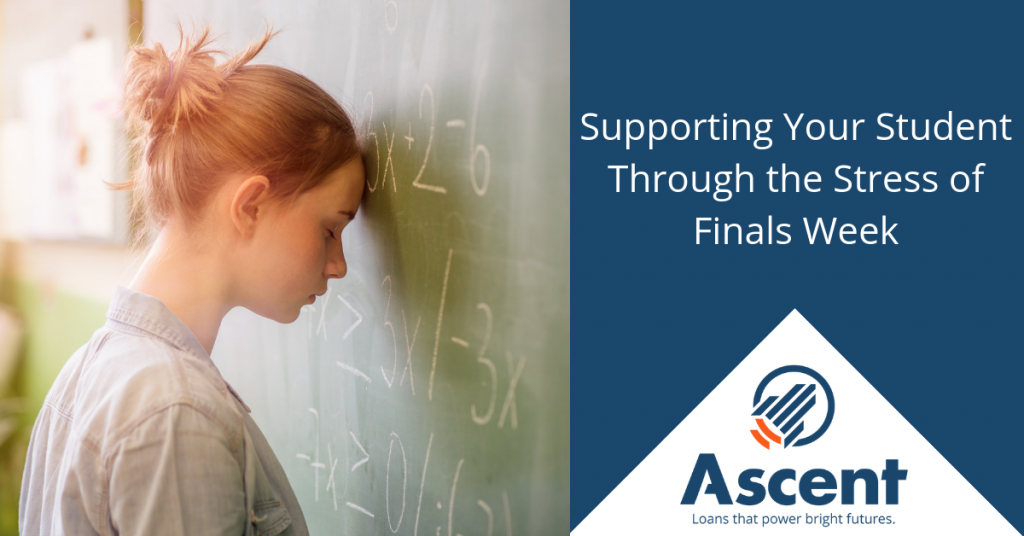 Whether you've experienced it or not, you likely realize that finals week is a stressful time for your college student. As a parent, you probably want to help and support your student as much as you can.  Sometimes, too much encouragement can backfire.  Here are some tips on how to best support your college student during this stressful period.
Open but Limited Communication
Communication is the key to many things, but too much communication can have a negative effect. During study and finals weeks, make sure that your student knows you are there for them whenever you're needed, but don't push too much. Your student's attention should be on studying and exam prep. Frequent contact from you can be distracting, and at times, frustrating. Make sure to keep the lines of communication open but let your student determine when those lines need to be accessed.
Organization Is Key
There's a lot to keep track of during a semester in college, and finals week is no different. Before finals start, remind your college student about being organized. Like the old adage, "measure twice, cut once" college students should be double checking their assignments and syllabi before digging into studying or writing those final papers. Doing so could help to avoid mistakes, save frustration and extra work. For this tech savvy generation, encouraging the use of a productivity app might be helpful. You could always try a more direct approach and send your student a planner.
Sleeping Is Important
You also can't put enough emphasis on getting enough sleep during this time. For many students, the bulk of their time will be devoted to studying and preparing for their final exams, but don't let them forget that adequate sleep is tantamount to their success. Recent studies have shown that individuals who go with less than six hours of sleep per night for two weeks perform as badly as those who have gone without sleep for 48 hours. Other studies show that memories are organized in the brain during sleep, so sleeping enough before an exam helps more than cramming all night before an exam. In fact, being sleep deprived for an exam may lead a student to do worse on an exam than if the student hadn't studied at all. Be sure to encourage your student to plan ahead to study and sleep during exams week.
Shut Off the Phone
This won't be welcome advice but recommend that your student doesn't just shut off their phone during their study time but leave it somewhere else. Studies show that just seeing your phone affects your productivity negatively. Try emphasizing that maximizing study time without a phone could cut down the amount of overall time needed to study!
Care Package
Finally, don't underestimate the power of a care package. Snacks, treats, a gift card, or small gift are some examples of care package options. Even sending something small to your student while at school during this time can really boost their spirits during this stressful time and show that you are thinking of them.
Read More Tips
Ascent is dedicated to providing resources for aspiring graduates, in and out of the classroom. Not only do we provide student loan funding for those in need, but we're also committed to offering the latest college finance tips and tricks, so you can financially informed, throughout college and beyond.
Ascent Student Loans sponsors these blog posts and creates informational content that is of interest to prospective borrowers and our applicants.