The College Grad's Guide to Insurance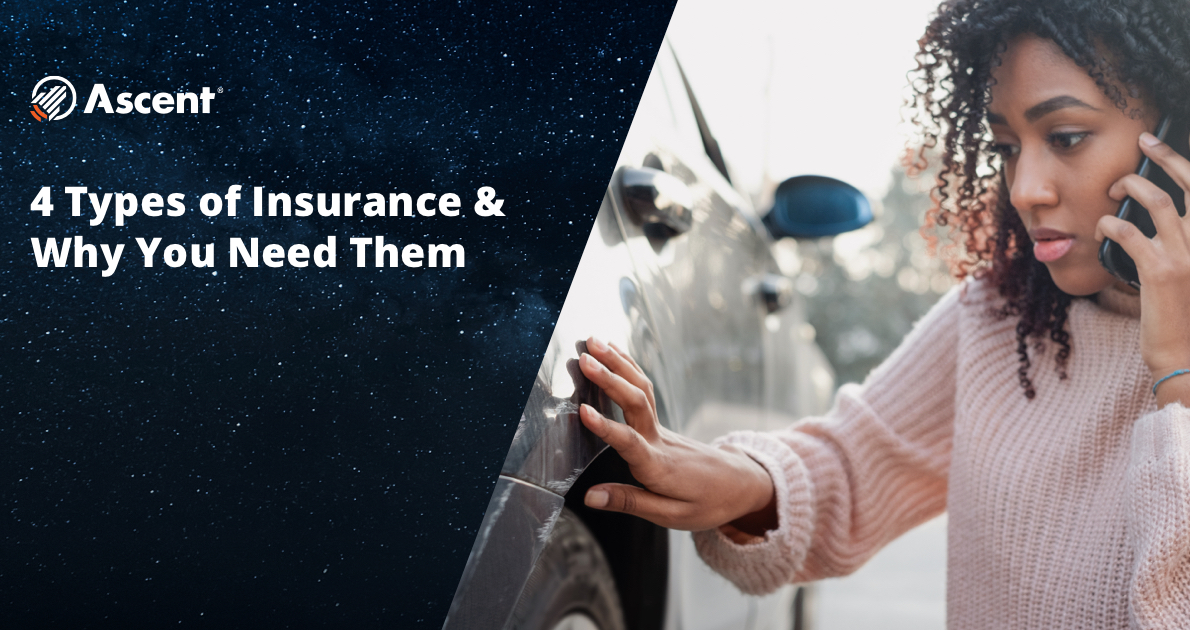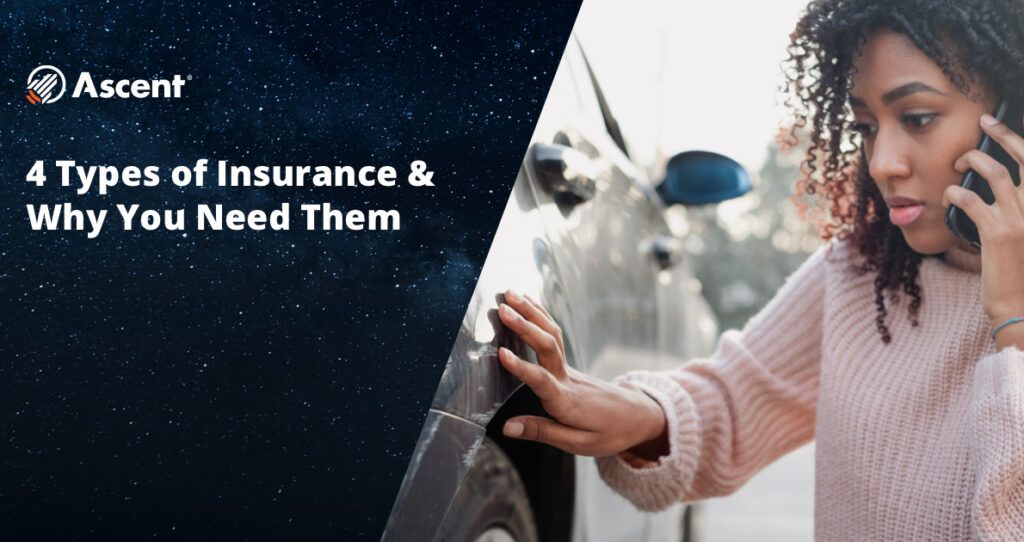 At Ascent, we provide free resources to help you throughout college, which may include links to third-party websites (where security and privacy policies may differ from Ascent's). For our disclaimer, please click here.
Congrats! Along with millions of college graduates, you are marching – diploma in hand – into the "real world." And with that warm welcome comes a few real-life concerns, including understanding the different types of insurance coverage.
In a survey produced by Experian, 71% of college grads were frustrated that their schools hadn't properly prepared them to manage post-college finances – everything from student loans to budgeting and insurance. Loretta Worters of the Insurance Information Institute, an insurance industry association, has also said that "Once young people are part of the workforce and out on their own, they need to establish a solid financial foundation, including insurance in the mix."
Don't fret just yet – we're here to take a deep dive into the 4 different types of insurance you may need post-grad. But before jumping in, here's a few questions to help get you started.
What is insurance?
Insurance is a contractual agreement where you pay an amount of money in return for a promise from an insurance company to pay you for a loss you might sustain. A word you'll hear a lot when researching different types of insurance is policy – which is actually the contract that defines any coverage you would receive.
Why do I need it?
Insurance can help keep you financially stable by protecting you when disaster strikes. Accidents can and do happen, so it's important to have insurance to protect your life, your car, your health, and your ability to keep a roof over your head.
What kind of insurance do I need?
1. Health Insurance
If you've landed your first job, you'll likely be set with health insurance coverage in their benefits package – so be sure to enroll once you've signed on the dotted line. Take advantage of the group rates for not just health insurance but also dental or vision coverage, disability, and life insurance if offered.
If coverage isn't available at your new job – or you haven't found the right position yet – you still have some other options. Under the federal Affordable Care Act, better known as Obamacare, someone can usually stay on or be added to a parent's insurance plan until the age of 26. If you're about to turn 26 and feelin' the pressure, you can enroll in a Marketplace plan for the next year during Open Enrollment, or you may qualify for Medicaid.
2. Auto Insurance
If you secured a new job, it might be time to reward yourself with a new car! Buying a car is a significant milestone, so it's essential to pair it with auto insurance.
Whether you're buying your first car as a grad gift to yourself or your parents are taking you off of their auto insurance plan since you're out in the "real world" now, having insurance for your car is essential. Cue my father's voice in my head, reminding me to pay my car insurance on time every month.
Take time to shop around for your auto insurance to find the best price and policy that works for you. According to Worters, a few factors you should keep in mind that will affect how much you pay are:
Previous claims
Driving record, including any recent traffic tickets
The kind of car you have, as well as how many miles you drive and where you drive
If you want to reduce your insurance premium, you can raise your deductible (the amount of money you'll pay out of pocket before your insurance pays the rest of a claim), install anti-theft devices, or if you drive an older car that's not as valuable, collision coverage may not be cost-effective, so you might consider dropping it to lower your payment.
3. Life Insurance
Did you know that close to 7% of college students either start school married or get married while attending? Having life insurance protects each person from financial hardship in the tragic event of losing a spouse. Even if you're not married, life insurance coverage can help your family plan for an unexpected loss, as well.
Whether you've opted into life insurance as part of your employee benefits package or need to search for the best offer, life insurance can be a smart option for any stage of life.
Avibra is a free app that allows you to grow your coverage through rewards for your good habits – like taking wellness quizzes, listening to meditations, or keeping a gratitude journal. The more active you are, the more coverage you can receive every week with each positive step toward improving your well-being.
Just by signing up with Avibra (it's free and super easy to get set up), you could get $1,000 of life insurance coverage. Learn more here.
4. Renter's Insurance
Ready to upgrade from that tiny dorm room into your very own (or bigger) apartment? Have you considered renter's insurance?
According to a study from the National Multifamily Housing Council, around 50% of people in rental housing are under the age of 30, so it's important at this stage in life to know what renter's insurance is and how it can work in your favor.
"People who rent their home often make the mistake of thinking that the landlord's insurance covers their possessions in case of a fire or other catastrophe," Worters states. This is not the case; you need your own insurance to cover your items in case of an emergency.
Renter's insurance also provides liability coverage, which is protection from lawsuits from harm that you, your relatives, or your pets could cause to property or people. In addition, the personal property coverage in a renter's insurance policy could help you repair or replace personal electronics such as your laptop, phone, or personal computer if they are stolen or damaged.   As an added bonus, renter's insurance is normally somewhat affordable, ranging from $12 to $30 per month.
Tip: If you make your payments on time and don't file too many claims, renter's insurance can be a great stepping stone to establishing a good record for property insurance. When you take the next step to buy your own home, having renter's insurance and keeping a good record can make it even easier to upgrade to property insurance.
Graduating is not the end; it's just the beginning. Stay financially responsible and plan for the unknown by researching and exploring these different types of insurance – you'll thank us later.