Advice for New College Students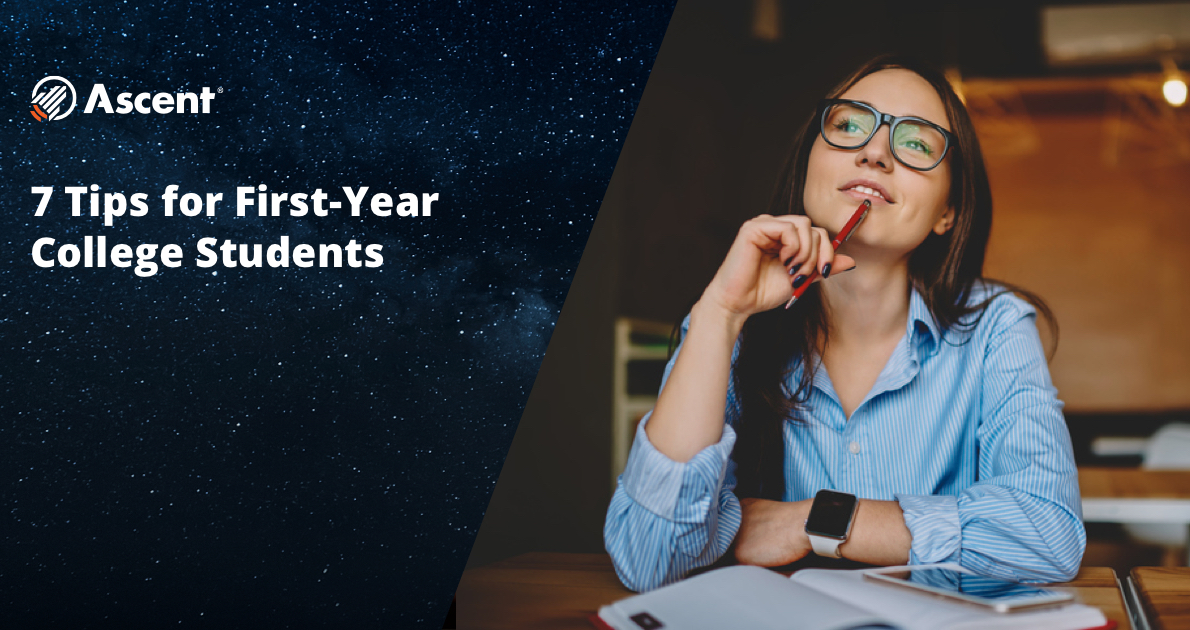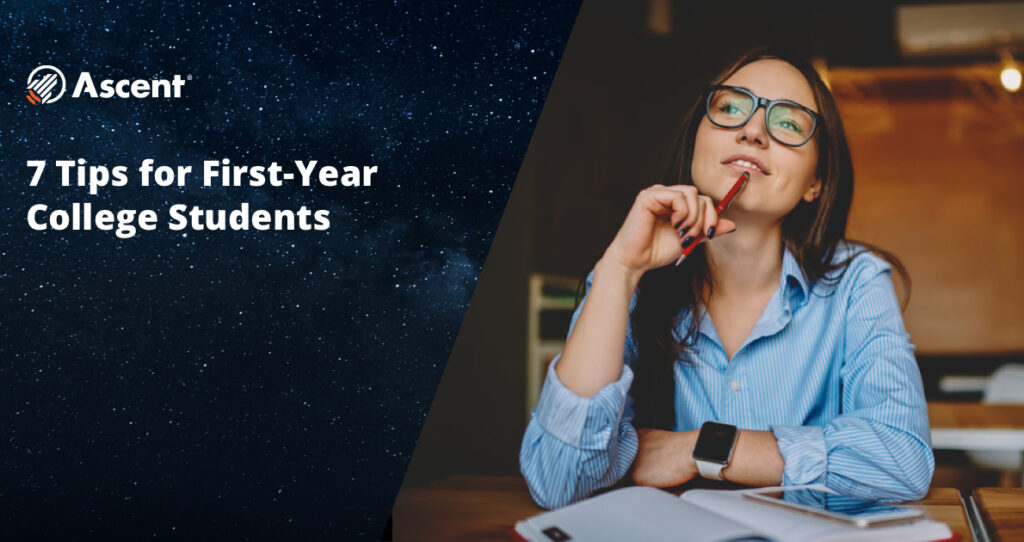 If you could go back in time to your freshman year and give yourself one piece of advice, what would you tell yourself and why?
This is a question we asked students during one of our 50 Days of $1,000 Scholarships this summer. We wanted to share some of the top pieces of advice given by students from all over the nation.
We hope these 7 tips for first-year college students will help you as you move forward in your college journey.
1. Don't be afraid to make mistakes and try new things. 
You never know what kind of opportunities are waiting for you on the other side of fear. Don't let the fear of failing prevent you from trying new things. As the author and motivational speaker Tony Robbins once said, "Stop being afraid of what could go wrong and start being excited about what could go right."
Check out what this student had to say about not letting fear get the best of you.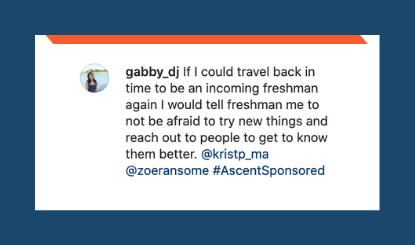 2. Create opportunities for yourself by getting involved. 
One of the best ways to make the most out of your college experience is to join different clubs, organizations, and societies on campus or in the local area. Doing this can be a great way to network, make new friends, discover things you're passionate about, and can even lead to internships or job opportunities. It can also make a valuable addition to your resume. Take time to research the various organizations that your school offers and join one or two that interest you.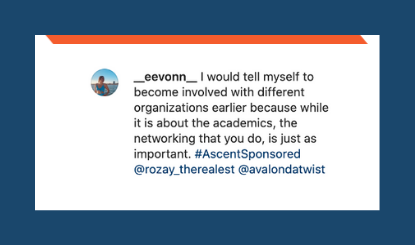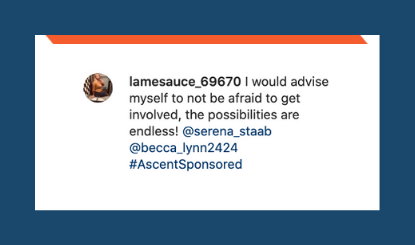 3. Create goals for yourself and focus on achieving those goals. 
Before the semester starts, write down some SMART goals that you would like to achieve. Are you striving to get straight A's? Do you want to land an internship before the semester ends? Or maybe you want to save a certain amount of money? Whatever it is, be sure to keep your goals in a place where you will see them every day. This tactic will serve as a helpful reminder for you to keep working hard to achieve your goals, especially when times get tough.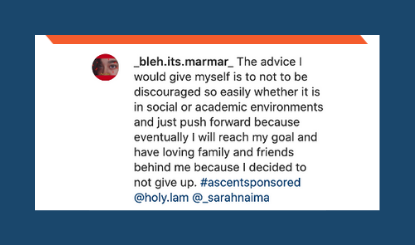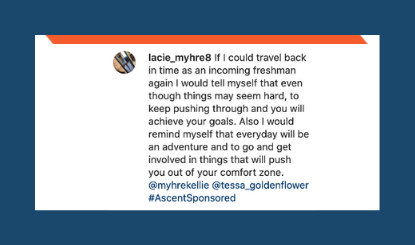 4. Stop procrastinating! Put more effort into your education and grades.  
"I don't have any motivation right now," anecdotally is a commonly used phrase by college students. If you're always waiting for that motivation to help you begin your work, it will take you forever to get it done. Instead, try changing that phrase to, "I am committed to this goal right now." Commitment tends to be stronger than motivation. When you are committed to something, you'll put more effort into achieving that goal. What are you committed to this semester?
Check out the tips these followers gave for first-time college students.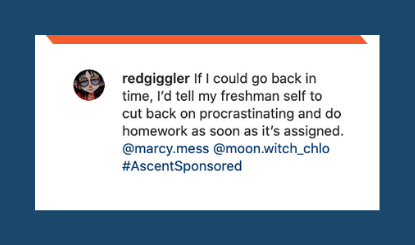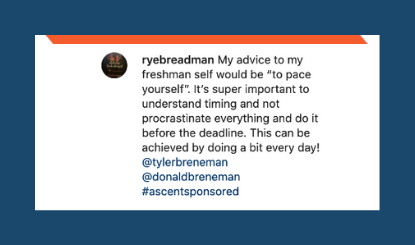 5. Be smart with your finances. 
Wish you could learn how to save money in college and budget?  To avoid excessive spending, it's essential for you to understand the difference between a need and a want.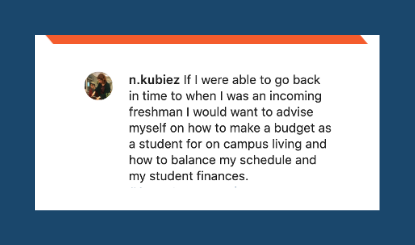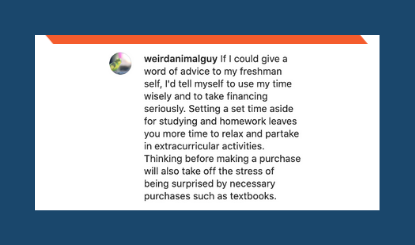 Scholarships are free money that can be used toward your college education. Many students wish they would have applied for more scholarships to help cover the cost of their college education. There are websites that could help you get started on your scholarship searches, such as Unigo and FastWeb. Some scholarships take a little longer to complete because the application requires an essay. Others are quick and easy, like entering to win a private scholarship in the sweepstakes offered by Ascent, including Ascent's $1,000 No-Essay Scholarship and Ascent's Social Cause Student Scholarships.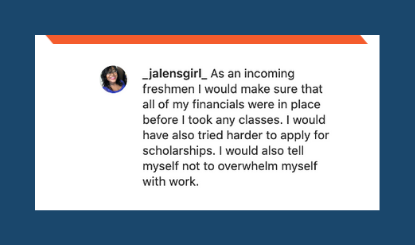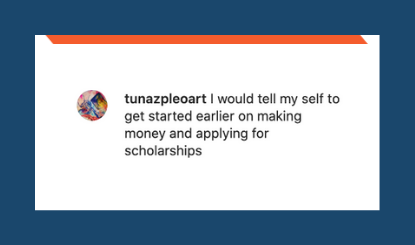 7. Remember: Everything will be okay. 
In normal times college can be stressful, because of all the assignments, exams, and deadlines. But remember that your college experience is much more than just that. It's can be a time to figure out who you are, what you're passionate about, who your real friends are, and so much more. Don't miss out on those valuable experiences by being stressed. Don't sweat the small stuff; everything will be okay.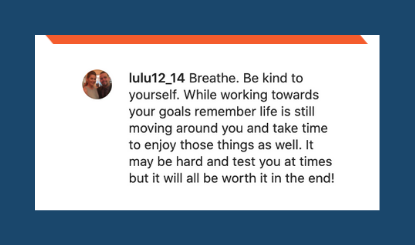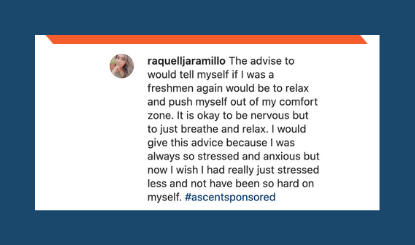 We hope these 7 tips for first-time college students help you as you navigate through your college journey. If you're taking online classes this semester, check out our best tips to set yourself up for success while studying from home.