7 Tips on How to Prepare for a Phone or Video Interview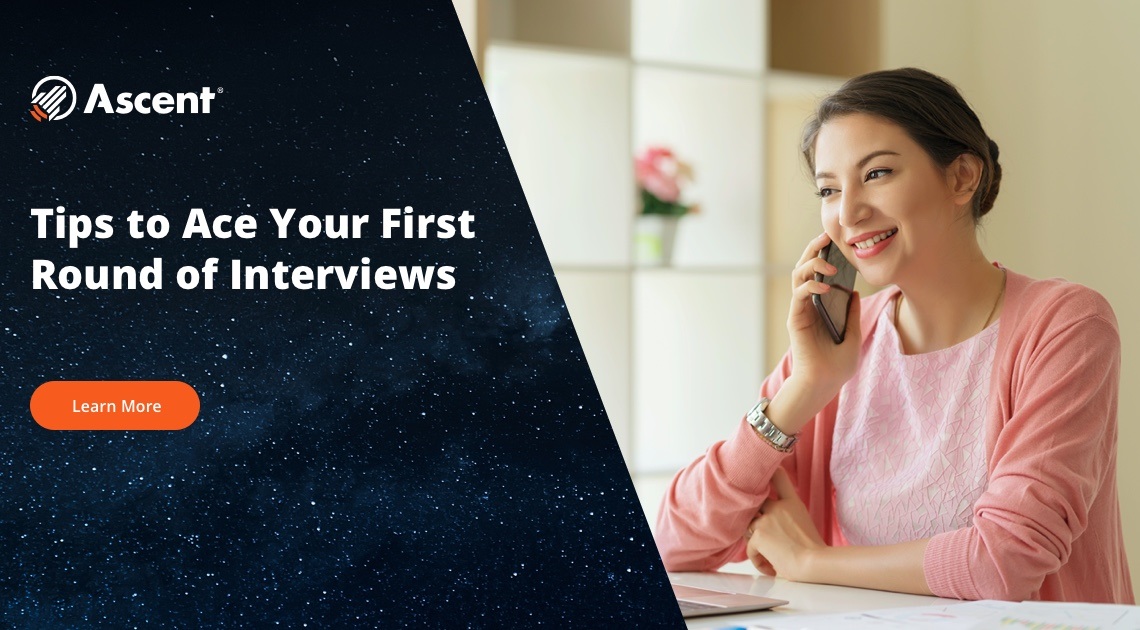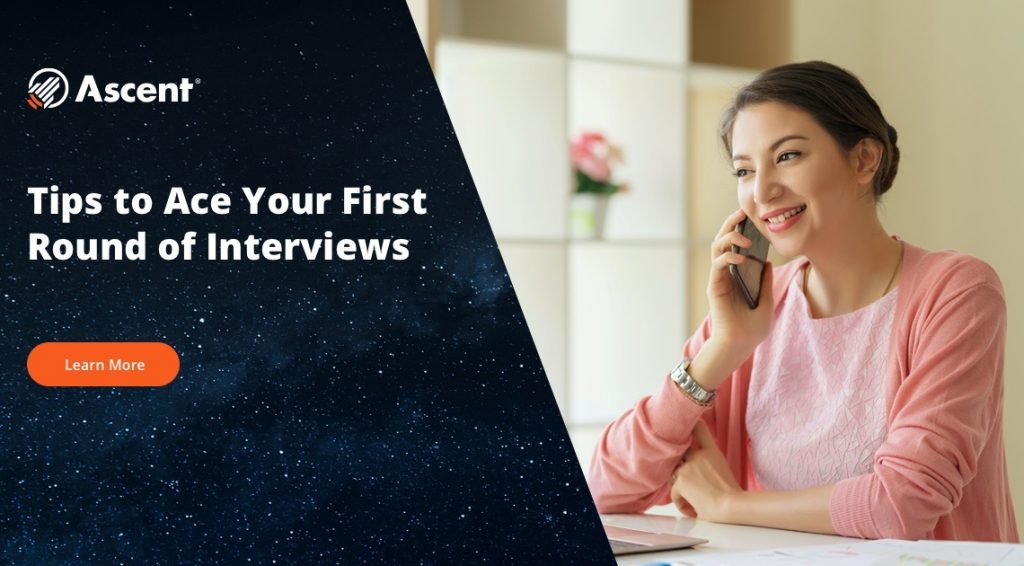 You did it! After spending countless hours applying to jobs on LinkedIn or other job sites and writing custom cover letters for each job application, all your hard work has finally paid off – you landed a job interview!
Aside from having a well-constructed resume, acing your first round of interviews is one of the first steps in landing your dream job (or any job).
Many students tend to take the first phone or video interview for granted, but it's just as important as an in-person interview. In the midst of coronavirus (COVID-19), phone and video interviews are becoming more pervasive (and more critical) than ever.
Here are 7 important tips on how to prepare for a phone or video interview – continue reading or watch the video below:
1. Conduct a Practice Interview
One of the most important tips in preparing for any type of interview – whether it be for a student organization, job or an internship – is conducting a practice interview beforehand. You can have a practice interview with your friends, parents, professors or even with just yourself. Take videos of yourself answering questions for your mock interview, and then watch them to see how you can improve!
Create a list of the most asked interview questions for the job you applied for and, in each question, tie in your previous work, leadership or community service experiences that align with the job description.
This is also a great opportunity to test your technology. Most video interviews, and even some phone interviews, are done through video chat platforms like Zoom, GoToMeeting and Google Hangouts. You can create a free account on any of these platforms to make sure you can connect your devices.
Another great tip is to practice smiling while answering interview questions – but don't smile over-excessively, you don't want to come off as #fake! According to Discover Magazine, you can hear a smile; just like when you see a smile, you tend to smile back. This is an easy tip to demonstrate to your interviewer that you are listening, confident and well-prepared.
2. Start Your Day Just like Any Other
If you have a daily schedule or routine, then make sure to follow it! Breaking your consistent routine might put you at a disadvantage, or if you're superstitious, it might throw off the positive energy you exude at the beginning of each day.
Do your workout, go on a run, or take your long shower as you normally would and don't forget to eat a well-balanced breakfast. Take the time to prepare for your big day just like any other. This will help ease any additional nerves you may be feeling about your interview later in the day too.
3. Dress the Part
Just because you can take your interview at home through the phone or computer, it doesn't mean you should roll out of bed 5 minutes before your interview. This interview should be treated like an in-person interview, so take the time to get ready and remember to look your best so you feel confident when selling your personal brand.
According to Business Insider, interviewees that dress business casual for a phone interview come across more confident than they would if they were in their pajamas. Even though you might feel more comfortable, this is the perfect time to start getting ready in what will potentially be your new "everyday wardrobe."
In a worst-case scenario, your phone interview might actually be a video interview the company forgot to tell you about. Make sure you dress to impress and follow our steps to do a practice run to prepare for both a phone and video interview.
4. Choose Your Location Wisely
You might want to lay in your bed or on the couch when conducting your phone interview, but it's not a good idea. Choosing where you have your interview is vital to ensuring the success of your interview. We all like being comfortable under our blankets, but it's game time, not a time to be lazy. Have your interview at either a desk or a dining table where you can sit upright and focus.
For video interviews, remember to have a tidy, clutter-free background (unbothered by anyone that may walk behind you). Also, make sure you turn your phone off or remove it from the table entirely because the person on the other side of the phone can still hear the vibrations. You are the star of the show, so make sure there are no distractions. These are easy things you also test during your practice interview.
Wherever you decide to setup for your interview, make sure there's a good Wi-Fi connection. If your Wi-Fi is spotty in certain areas of your home, then take the time to search around for the a location where it is strong.
5. Have Your Resume and a Notebook Ready
Phone interviews give you the opportunity to have a cheat sheet nearby (like a copy of your resume with some notes about the job description or the three questions you have lined up to ask at the end).
Whether you're having a phone or video interview, make sure you have a notebook ready to take down any notes you want to remember after the interview (like details you learned about the person you're interviewing with, additional information they may have shared about the company, or insight into the job you learned during the conversation).
If it is a video interview, let the other person know at the outset that you're taking notes, so they know why you occasionally look down or to the side (this doesn't mean you should write down everything, just the important stuff.) Having prepared notes ready shouldn't distract you from the interview; it should simply be a guide to glance at if you are having trouble.
Also, if you know ahead of time who you're going to be interviewing with from the company, take the time to research them beforehand on LinkedIn and while you're there, make sure to update your LinkedIn profile prior to your interview.
6. Prepare to Ask Thoughtful and Insightful Questions
According to Monster, most candidates do not ask questions at the end of an interview when the interviewer asks "do you have any questions for me?" As a general rule, you should always have questions ready.
Preparing questions to ask your interviewer is great, but it is even more important to ask the right questions. Don't ask questions you could have easily gotten from the company website. Ask thoughtful and insightful questions that you genuinely want to learn more about, such as:
How would you measure a successful employee in this position?
Of all the company values, which one do you resonate most with and why?
Is there room for growth within the company?
What do you enjoy doing outside of work? (Bonus tip: Asking a question outside of the job and company can help you stand out among the competition).
7. Ask About Next Steps
Ask your interviewer about the next steps.
Is there a certain date or time you should expect to hear back?
Will it be by phone or email?
These questions help you continue to sound excited about the job opportunity while informing you about next steps in the interview process.
Lastly, don't forget to thank your interviewer for their time, and once again reiterate your excitement for the opportunity! Sometimes interviewees are so focused on showing they're qualified, they forget to show their excitement for the job.
Your first interview with any job is often the most crucial because it can get you onto the next step of the hiring process, where you should be prepared to be given more time to sell your personal brand.
In most cases, the first interview serves as a screening process for the hiring manager or recruiter to make sure you're qualified for the job, can effectively answer questions in full sentences, and are excited about the prospect of becoming a part of the team.
Perfecting the first round of interviews is the first step in getting your foot in the door at the company of your dreams. Launch into your future career by taking the time to prepare for your phone or video interview.
For more tips on how to transition from college to the professional world, read our blog Getting Ready for Your First Job Out of College.
Ascent Written, Native Advertising Disclosure
Ascent Funding, LLC ("Ascent") sponsors these blog posts and creates informational content that is of interest to prospective borrowers and our applicants. The information included in this blog post could include technical or other inaccuracies or typographical errors. It is solely your responsibility to evaluate the accuracy, completeness and usefulness of all opinions, advice, services, merchandise and other information provided herein. ASCENT IS NOT RESPONSIBLE FOR, AND EXPRESSLY DISCLAIMS ALL LIABILITY FOR, DAMAGES OF ANY KIND ARISING OUT OF USE, REFERENCE TO, OR RELIANCE ON ANY INFORMATION CONTAINED WITHIN THESE BLOG POSTS (INCLUDING THIRD-PARTY SITES). ASCENT OFFERS LINKS TO THIRD PARTY WEBSITES AND ARTICLES SOLELY FOR INFORMATIONAL PURPOSES. WHEN YOU CLICK ON THESE LINKS YOU WILL LEAVE THE ASCENT WEBSITE AND WILL BE REDIRECTED TO ANOTHER SITE. THESE SITES ARE NOT UNDER THE DIRECTION OR CONTROL OF ASCENT. WE ARE NOT AN AGENT FOR THESE THIRD PARTIES NOR DO WE ENDORSE OR GUARANTEE THEIR PRODUCTS OR THEIR WEBSITE CONTENT. ASCENT MAKES NO REPRESENTATIONS REGARDING THE SUITABILITY OR ACCURACY OF THE CONTENT IN SUCH SITES AND WE ARE NOT RESPONSIBLE FOR ANY OF THE CONTENT OF LINKED THIRD PARTY WEBSITES.