We Know Loans Are Scary, Here Are 3 Ways to Not Be Spooked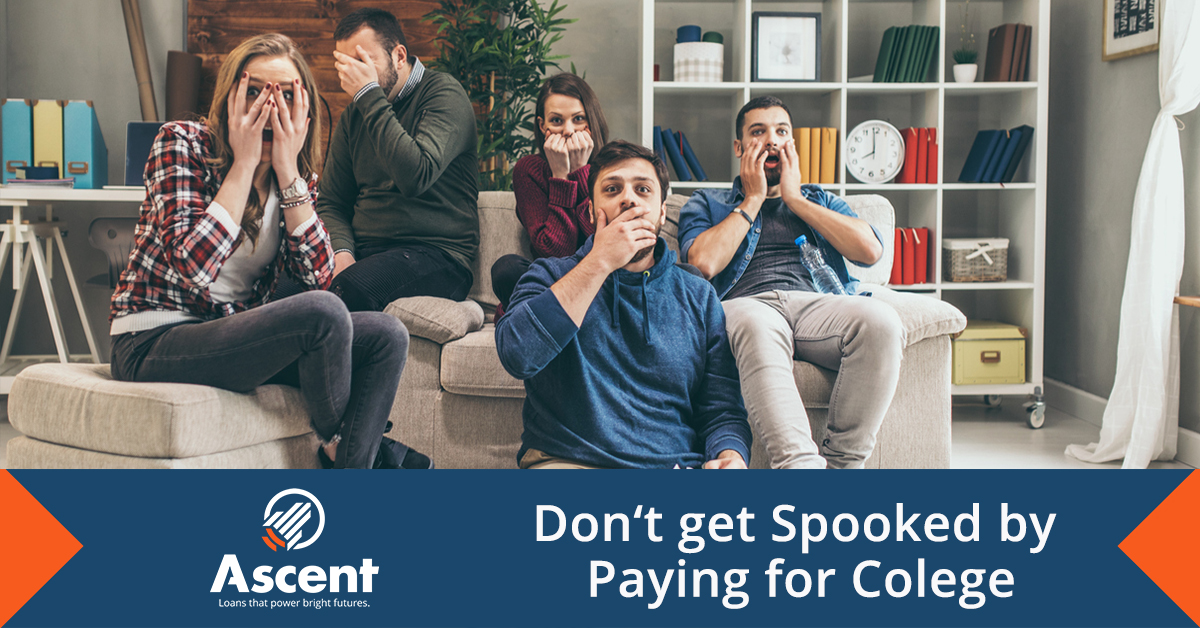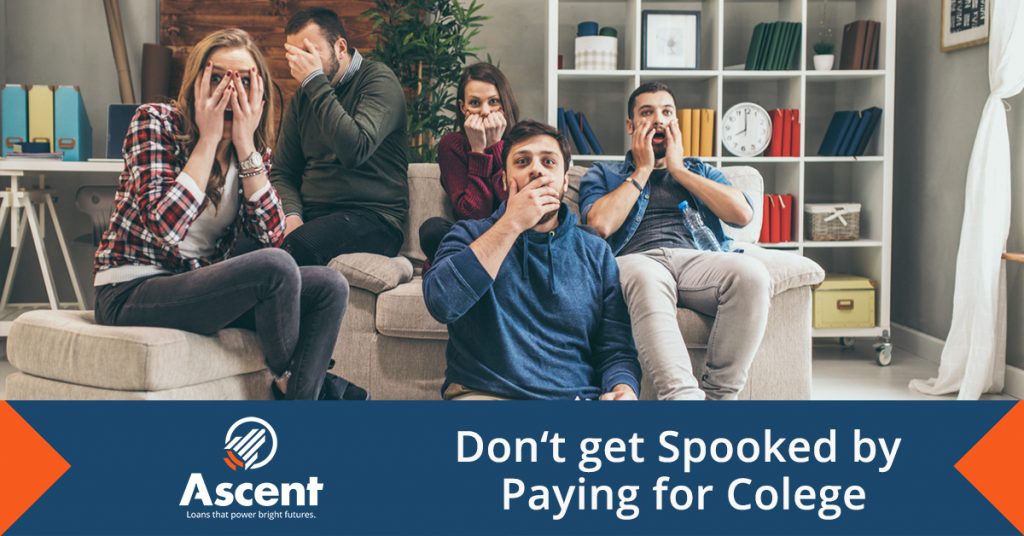 With 65% of 2017 graduates borrowing student loans and their average student debt per student climbing to $28,650, it's no wonder the topic of student loans can be scary. However, it doesn't have to be. Here are 3 things to remember to keep from being spooked:
Flexible Repayment Options
The news cycle on student loans is usually painted as a horror story, but with flexible repayment options they aren't as scary as people make them seem.
Federal student loans have fixed, graduated, and income-driven repayment options.
Private student loans typically have multiple options depending on your lender. Before borrowing, talk to the lender to find out all of your options to ensure that you can fit the loan payments into your budget.
Postponement Options
Flexible repayment only works if you can make any payments at all. If you've hit a financial bump in the road such as a loss of a job, medical issues, or general financial hardship, student loans may be the most versatile form of debt in your portfolio. Whether you have federal or private loans, there's almost always a postponement option that you can take advantage of to get you through.
For federal loans, there are deferments which allow you to postpone payments for up to 12 months at a time where interest doesn't accrue on subsidized loans. Your federal unsubsidized loans will accrue interest. Federal forbearance periods are like federal deferments in that they allow you to temporarily stop making payments or for a period of time, or reduce your monthly payment; however, with federal forbearance, interest accrues on your loans during the postponement time. The time limits for these postponements vary, but you can learn more here.
Private loans almost always have a forbearance or deferment option as well. Visit our FAQ to learn more about Ascent Student Loan options.
Forgiveness
There are a multitude of student loan forgiveness programs out there. Loan discharge is typically for circumstances such as death or disability, but there are numerous forgiveness programs designed around the type of work that you do.
A well-known forgiveness program is the federal Public Service Loan Forgiveness (PSLF) program. This program forgives your remaining balance after making 120 eligible payments on a federal Direct loan, but you have to be employed by an eligible government, public service or not-for-profit organization, and be working full-time. This can be a godsend for those who are teachers, public defenders, social workers, and rural health care workers for example.
The opportunities don't end there though! There are many other federal, state, and private loan forgiveness options out there. Depending on your profession and where you live, these programs can alleviate much of what is so "scary" about student loans for you.
Read More Tips
Ascent strives to provide you with the information you need to make the best financial choices possible, as well as giving you student loan support when you need it. Check out our blog to stay current on the latest in college finance tips and tricks.
Ascent Student Loans sponsors these blog posts, and writes, as well as works with partners, to create informational content that is of interest to prospective borrowers and our applicants.