What is a Cosigner for a Student Loan?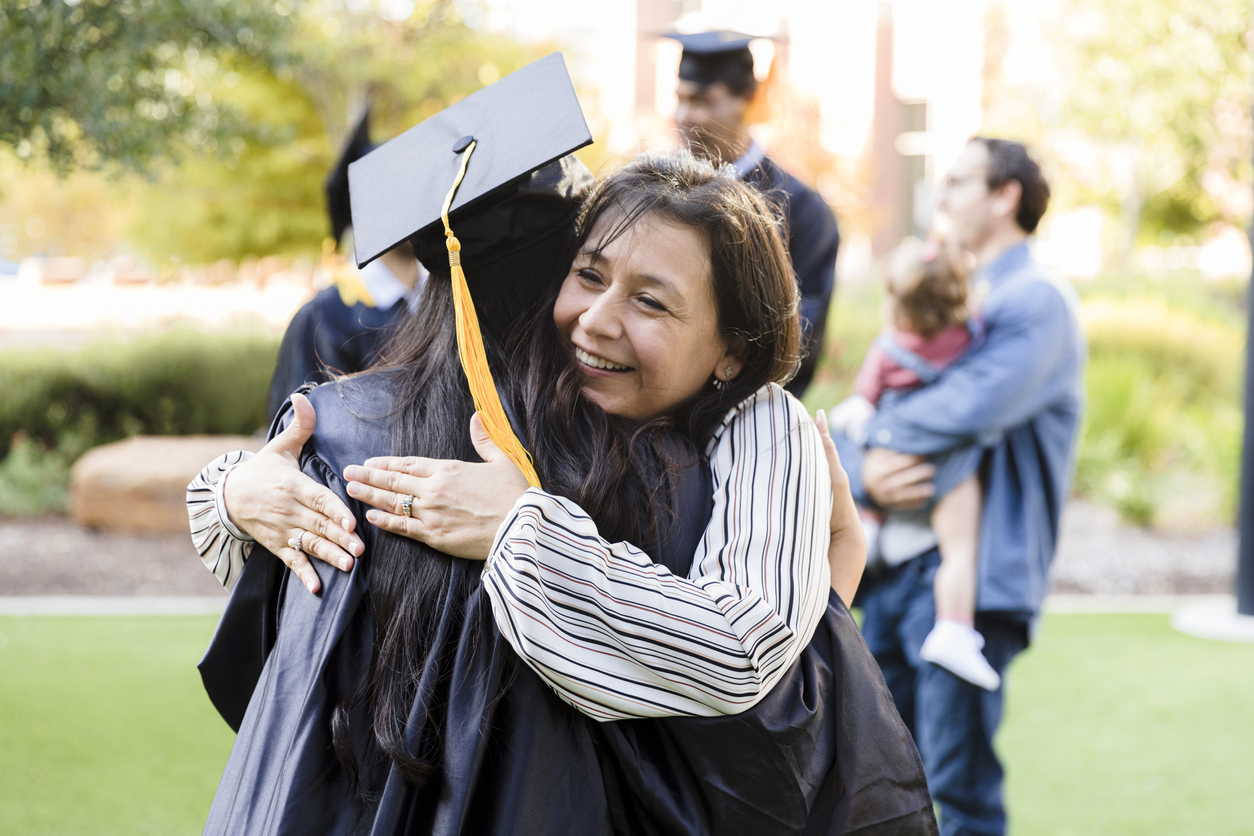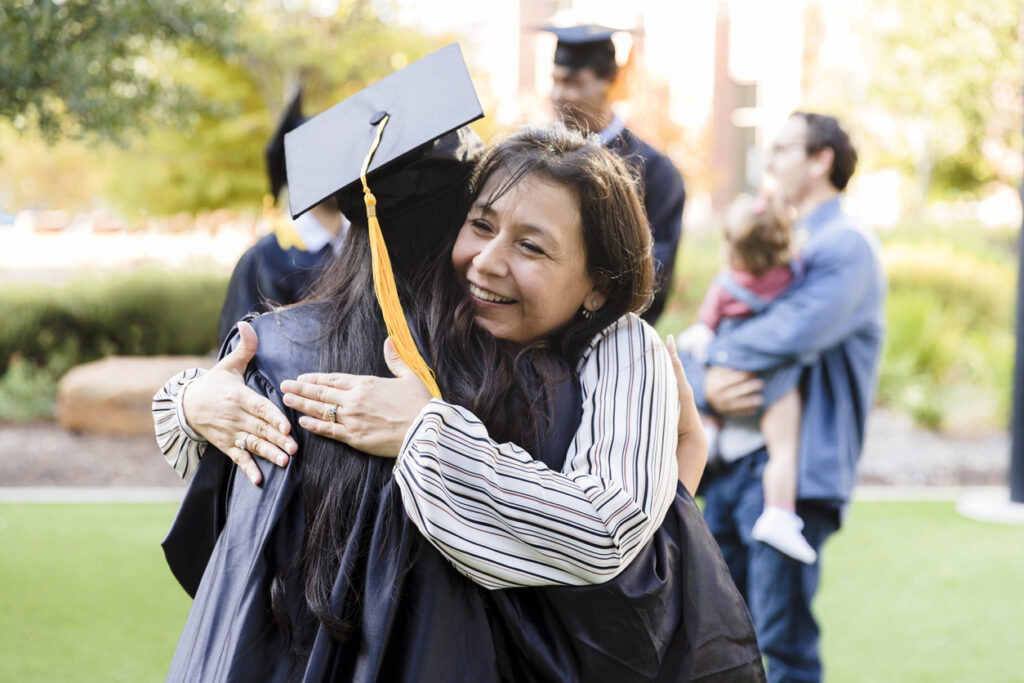 Finding a lender who will offer a student loan to someone with a low credit score or minimal credit history, like a first-year college student, might be challenging. Having a parent or guardian with a good credit history to cosign a loan may increase your student loan options. 
A cosigner is someone who agrees to take full responsibility for making payments on a student loan if the student borrower is unable to in the future. As a cosigner, it's important to prepare your student as they navigate college and life after graduation – including making payments on their loan.  
Before you agree to cosign, it's critical to understand the responsibility of cosigning a student loan and ensure you have a healthy financial plan in place.
What is a Cosigner, and Why are they Important?
As mentioned before, a cosigner agrees to take equal responsibility for making payments on a student loan with the student borrower. The primary benefit of having a cosigner is that it can help students get approved for a loan, often with better interest rates and repayment terms. In other words, when someone with a good credit profile signs on as a cosigner, borrowers may qualify for a loan they might not have been able to get on their own or receive an offer with better terms.
Reasons Why Someone May Need a Cosigner
The big question here is should you cosign a student loan? As a parent or guardian, you want to do everything you can to help your student succeed. We're here to explain how a cosigner can help a student pay for school. Here are some common reasons why people choose to cosign a student loan: 
The student has poor credit or no credit history at all

The student is not yet 18 years old

The student cannot afford the payments on their own
What is a Cosigner Responsible For?
A cosigner is responsible for making payments on a loan if the borrower cannot. If a student lender cannot get paid by the borrower, they can recoup their money through the cosigner. 
To understand if you are qualified to cosign a student loan, you'll first need to gather your information for the lender. A cosigner must provide all relevant documents during the application process so the student borrower can keep their application moving forward. When you agree to become a cosigner on a student loan, your credit history, credit score, income, debts, job history, and other financial data will likely be evaluated as part of the loan application.  
When deciding whether to cosign a student loan, consider what will happen if the student borrower defaults. Talk to your student and set up an agreement for their repayment plan before committing to cosigning a student loan.
Who is Eligible to Become a Cosigner for a Student Loan
The cosigner must meet certain requirements to be eligible to cosign for a student loan. These vary by lender and depend in part on the qualifications of the borrower, but generally, cosigners must:  
Be 18 years old

 

Be a U.S. citizen or have a U.S. permanent resident status

 

Meet a minimum credit score threshold

 

Meet income requirements
Pros and Cons of Becoming a Cosigner for a Student Loan
If you're considering becoming a cosigner for a student loan, you should know beforehand what to expect.  
Benefits
Some of the benefits of cosigning a student loan are: 
Fund a Higher Education

: Cosigning a student loan helps borrowers pay for their education. 

Lower Interest Loan Options

: Cosigning on a student loan means the borrower may qualify for low interest rates and other benefits offered by lenders.

Build Credit for the Student

: Once you get accepted as a cosigner for the loan, making consistent payments will also help build the student's credit score.

 
Drawbacks
Cosigning a student loan is a decision that should not be taken lightly. If the borrower defaults on the loan, the cosigner will be responsible for making the monthly payments on the borrower's behalf.  
The loan agreement will include information and specifics on when the cosigner will be contacted. Sometimes, the cosigner may be alerted immediately if a payment is missed. In other cases, they may only be held liable if the loan goes into default. 
If the student borrower defaults on their payments, it may hurt the cosigner's credit. Additionally, the cosigner's future borrowing ability may be impacted, which could decrease their spending ability and make qualifying for future loans more difficult. For these reasons, we encourage cosigners to have a payment plan in place, use autopay, and keep track of the payment due dates to stay in good credit and borrower standing.
Tips for How to Find a Cosigner
If you're a potential borrower, it can be a stressful process to look for a cosigner for your student loan. Ultimately, it's essential to make sure that you find someone who will be supportive of your academic success and who will be able to pay for the loan if something goes wrong. 
Here are some tips on how to find a cosigner: 
Ask a Family Member First

: Find someone who understands your goals and wants to support them. This person shouldn't just be willing to cosign because they think it's the right thing to do—they should value the same things you do and be invested in helping you achieve them.

Ask A Close Friend or Mentor

: Similarly, to family, a close friend or

mentor

will likely be willing to support you if you're transparent about the process.

Have a Plan

: Talk about repayment terms before agreeing on any deal—this way, both parties know what they're getting into from the beginning, so there won't be any surprises later down the line.

 
Check out our blog for more information on what to do if you're having trouble finding a cosigner.
Learn More with Ascent
Whether you're a student borrower or a parent/guardian, Ascent has various resources to help you make informed decisions about your financial future. Learn more about our Cosigned Credit-Based Loan options or explore our Bright Future Hub for financial wellness tips.
Frequently Asked Questions
Can you get a Student Loan Without a Cosigner?
Yes, some lenders offer student loans without a cosigner. Check the requirements and eligibility qualifications before applying for a non-cosigned student loan. 
Can You Remove Yourself as a Cosigner?
Also known as cosigner release, often it is possible to remove yourself as a cosigner on a student loan. Typically, there are eligibility requirements, including a set number of on-time payments and, in some instances qualifying as a solo borrower (i.e., without the cosigner). Depending on your student loan lender, the process may be different – you can learn more about Ascent's cosigner release option here.
Does Becoming a Cosigner Impact Your Credit?
Becoming a cosigner on someone's student loan can affect your credit based on your total balance, late payments, and other delinquencies. As a cosigner, you take responsibility for the loan along with the student borrower. 
Choosing to cosign a loan is an important decision. Cosigners should consider their circumstances as well as those of the student borrower to make an informed decision.