What is Student Loan Deferment?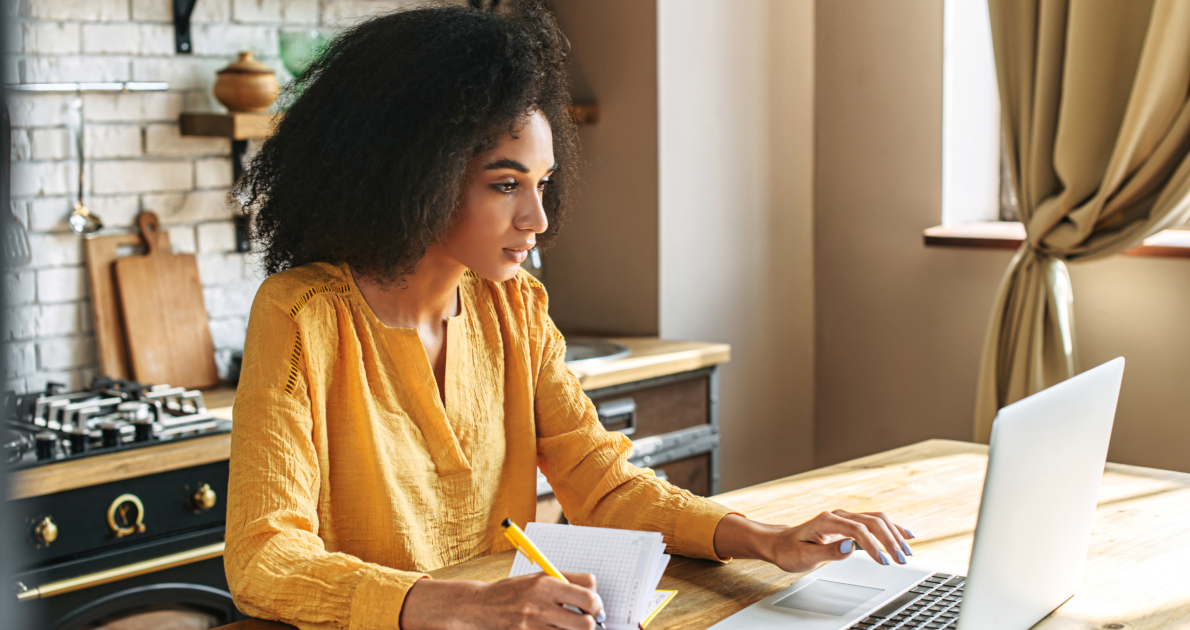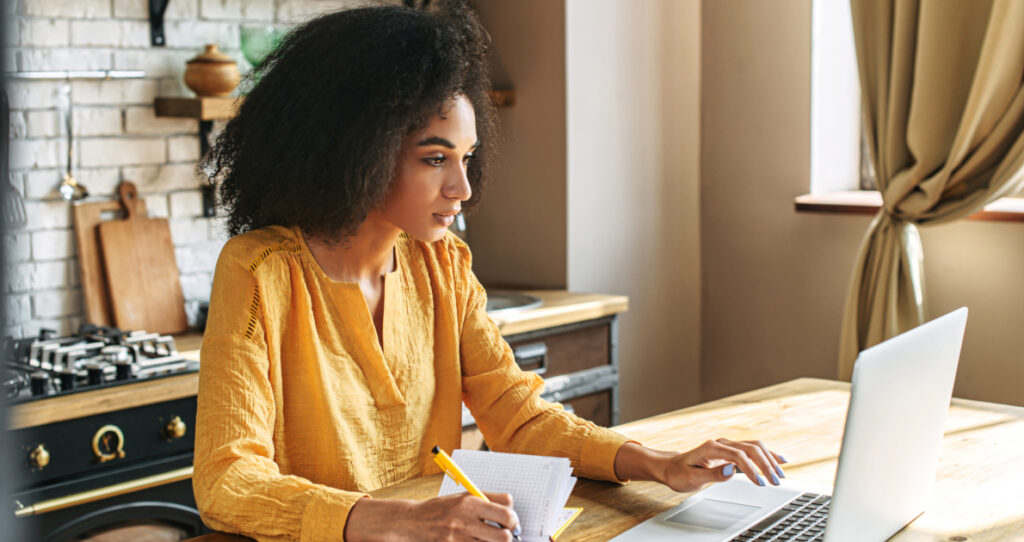 From first grade to your senior year of high school, you're constantly adding new words to your vocabulary. You're learning new words left and right when you get to college, especially if you borrowed student loans. 
Annual percentage rates? Grace periods? Forbearance? Deferment? 
It can be overwhelming to learn everything about your student loans by the time your first day of college comes around or even by the time you graduate.
While taking on loans for your education can be a great option to help pay for your college, it's a big responsibility, and there's a lot to learn along the way that can better prepare you for what's ahead. There's one common question students ask themselves when learning how to manage their student loans — What is student loan deferment?  
Keep reading because we'll break down everything you need to know about deferment and how to make sure this concept isn't so frightening.
How does student loan deferment work?
What does deferment on a student loan mean?
Student loan deferment allows you to temporarily stop making payments on your student loans for a certain period. Deferment can greatly benefit students who need extra time after graduation to find a job and start earning money to cover their bills. However, there are a few things to keep in mind. 
For example, interest may still accrue when you opt for deferment on your federal or private student loans, which means your loan amount will continue to increase when you're not making payments. However, some federal student loans won't accrue interest during the deferment period.
Here are several examples of federal student loans that won't accrue interest during the deferment period:
Alternatively, these are the federal student loans where interest will still accrue during deferment: 
Direct unsubsidized loans 

Unsubsidized Federal Stafford Loans 

Direct PLUS loans (Including Parent PLUS loans) 
If you have any private student loans, deferment and student loan forbearance may be available, so keep this in mind when considering which loan options are best for you. 
For example, with Ascent's college loans, students can pause payments up to 9 months after graduation, plus apply for other benefits to help lower their monthly loan payments. Be sure to check with your loan servicer (to whom you will be making your student loan payments) and see if they offer other deferment and forbearance options to you. 
Understanding Deferment vs. Forbearance
Let's make sure you understand the difference between deferment and forbearance. Student loan forbearance is another common option to pause payments on your student loans temporarily, but it's very different from the deferment period.  
Student loan deferment is when you don't need to make a payment on your student loans, but your loans still may accrue interest.
Along with deferment, many students or post-grads who are under financial strain also apply for student loan forbearance. Student loan forbearance, like deferment, is an arrangement made with your loan servicer that pauses the requirement for payments to be made for a defined period. 
The main difference between deferment and forbearance here is that your loan will not accrue additional interest during the forbearance period. You can apply for forbearance by reaching out to your loan servicer and understanding the eligibility requirements.
The most common type of forbearance for private student loans is financial hardship. Ascent also offers a Natural Disaster/ Declared Emergency Forbearance, which allows students to pause payments for up to 3 months in times of natural disasters or global emergencies (like the COVID-19 pandemic). 
President Biden has initiated a similar emergency forbearance on federally serviced student loans under the CARES Act for federal student loans. After a few extensions, all payments on federal student loans are paused until May 1, 2022.
While COVID-19 remains a worldwide threat, the President may offer further forbearances in the future. You can't count on that, however; you'll want to start making plans — or, alternately, individual deferment or forbearance plans — as soon as you can. 
Should you defer your student loan payments?
While we encourage all students to make payments on their student loans while in school, we know it isn't an option for all students. If you attend classes at least half-time, deferring your payments until after graduation is a common option some students can leverage. Even though interest accrues during this time, some students still opt to make interest-only payments while in school to slowly chip away at their overall loan balance, without the pressure of having to make a payment. Some lenders like Ascent may allow you to make payments even if you select a deferred repayment plan. 
For example, some students work part- or full-time while taking on full-time class loads. With some money coming in, this allows students to tackle their student loan repayments early, which means they will end up paying less in interest over the life of their loan. Before going down this route, check with your loan servicer to see any penalties for paying off your loan early. 
Going to school AND working full-time can take a toll on your mental and physical health, and it may not even be feasible if you have family responsibilities, do volunteer work, or have health challenges. Make sure you create a schedule that works for you and doesn't feel overwhelming.
After you've graduated or your class load drops below what's considered half-time, you'll eventually need to start paying back your student loans. For many, paying back student loans can be challenging for many reasons or intimidating to think about if you're just getting started in your college career. If that's the case, student loan deferment is one option you should consider while evaluating your options.
Does deferment hurt your credit?
Short answer — No.  
A deferment is not reported to the major credit bureaus, giving you a little financial elbow room while you get back on solid ground. 
Get familiar with the terms of your loan and reach out to your loan servicer to ask as many questions as you need to feel comfortable making payments. Many lenders offer financial counseling to help you enter repayment successfully. 
How long can you defer student loans?
You may be wondering — When does student loan deferment end?  
Federal student loans can be deferred for up to 36 consecutive months — or three straight years. Again, the federal government may step in from time to time to pause payments for these loans, but this is the timeline you'll want to keep in mind. Private lenders have different rules and benefits for their borrowers, which is why it's important to be as proactive as possible and reach out to understand your repayment options.
How to qualify for student loan deferment
While federal student loans are automatically deferred if you're attending classes at least half-time, you'll likely have to apply for student loan deferment on any private loans. Different kinds of deferments have different types of qualifications. Most loan servicers will want to know your income (if you have one), credit score, and level of education progress.  
The following is a breakdown of the student loan deferment qualifications for federal and private loans.  
Federal Student Loan Deferment Qualifications
Here's a list of some of the federal student loan deferments borrowers can apply for: 
Military Service and Post-Active Duty Student Deferment

: Available to active-duty military students or those recently returned from overseas service. This deferment ends when you re-enroll in school at least half-time or after 13 months following the completion of active duty. 

Parent PLUS Borrower Deferment

: If you're a parent or guardian of the student for whom you took out the loan is enrolled at least half-time, you can defer the loans you signed up to pay. This deferment also extends to the six months after the student is no longer enrolled at least half-time.  

Unemployment Deferment

: If you're eligible for unemployment under your state of residence's guidelines, you can receive this deferment for up to three years. 
Private Student Loan Deferment
Private lenders have different terms than federal ones, and they vary quite a bit. Check with your private lender to ensure the terms are available to you. 
Many people who take out federal student loans eventually opt to consolidate and refinance them with private lenders, allowing them to make lower monthly payments at a lower interest rate. Before going down this route, make sure you understand what this would mean for your federal student loans and your new lender's deferment policies. 
If you're still exploring your student loan options, taking out a loan with a cosigner may be beneficial. If you're wondering why you need a cosigner: people who take out a cosigned student loan might have little to no credit and may not qualify to take out a loan in their name. 
Ascent offers private student loans with no cosigner through our outcomes-based loan to juniors and seniors with sufficient credit history. 
Advantages & Disadvantages of Student Loan Deferment
Deferring your student loans can help you out of a financial situation or hardship if you need more time to find a job. It also gives you a break income-wise: You know what your payments will be every month, so you can prepare and save a little during the deferment period.
Interest still adds up during deferment, and just because your student loans are paused, it doesn't mean you'll easily be able to pay them when the time comes around. For some people, deferment can feel like just delaying an inevitable problem. As valuable a tool as deferment can be, it can still be a temporary fix. 
Alternatives to Deferment
Under certain circumstances, you have options other than deferment and forbearance available to you, such as: 
Student Loan Forgiveness

: If the government or a non-profit organization has employed you for ten straight years, you can qualify for the Public Service Loan Forgiveness (PSLF) plan. This plan forgives your remaining school loan balance after you make 120 qualifying payments have during your employment period. Also, teaching for five consecutive academic years at a low-income public school will net you loan forgiveness of up to $17,500 on Direct Loans or FFEL Program loans. 

Cancellation

. You can

cancel

your loan within 120 days of its disbursement without incurring interest or fees.  

Discharge.

In rare instances, your school loan can be discharged outright: If your school closes either while you're enrolled or shortly after you've graduated, you can get your Direct Loan, FFEL Program Loan, or Perkins Loan discharged. Loans can also be discharged if you find yourself permanently and severely disabled.  
Remember, your school and your loan servicer are happy to advise you on your best path forward. Make sure to reach out for help before your loan repayment situation becomes overwhelming.
Deciding Whether Deferment is Right for You
Student loan deferment can help you get your financial life back on track. It's a good idea for cautious borrowers who understand that temporary pauses on loan payments are effective tools to put them in better financial situations.
Ascent offers many deferment and forbearance options for borrowers. Active-duty military, those engaged in residency or internship programs, students or post-grads experiencing financial hardship, or those affected by natural disasters or officially-declared emergencies can benefit from our deferments.
We're here to help you make the most of your education and to make repaying your loans as easy on you as possible. Check out our student loan options and apply today to get a jump on a better future.