How to Qualify for Student Loans & Eligibility Requirements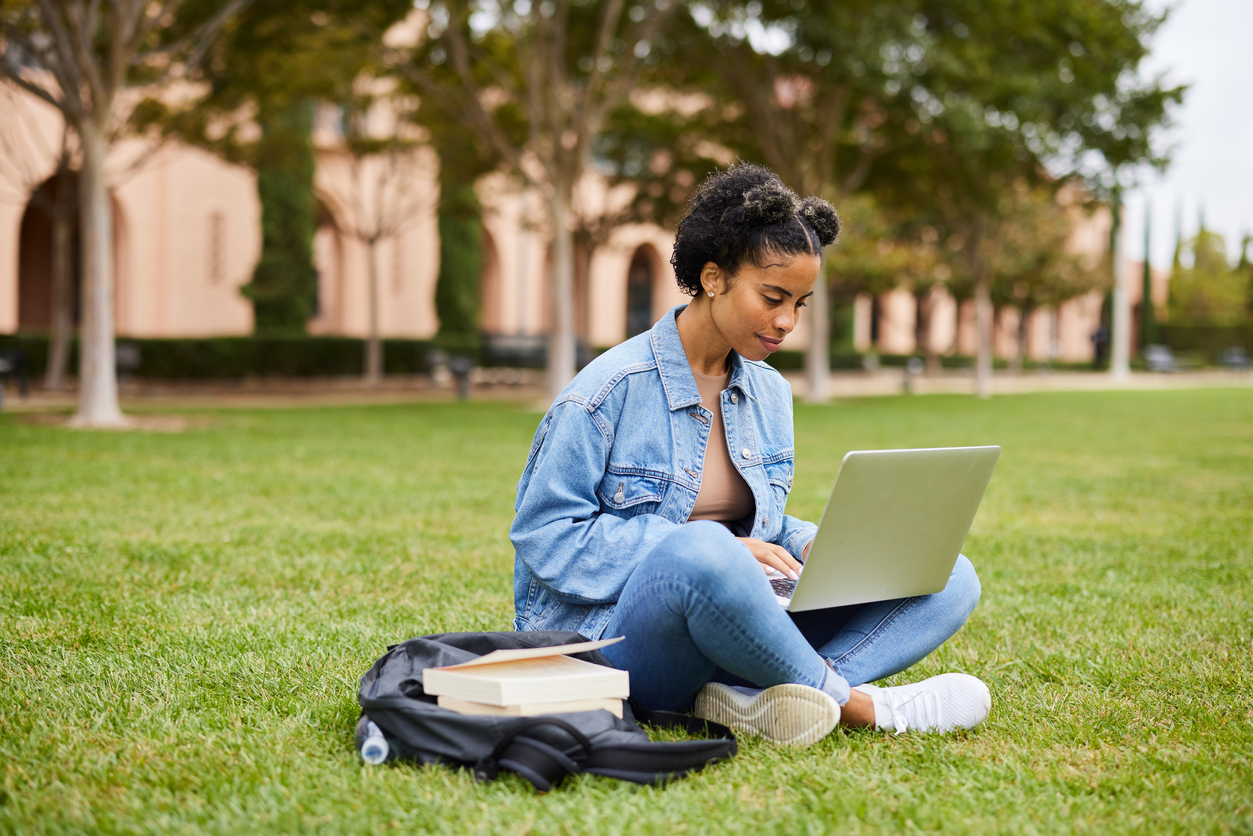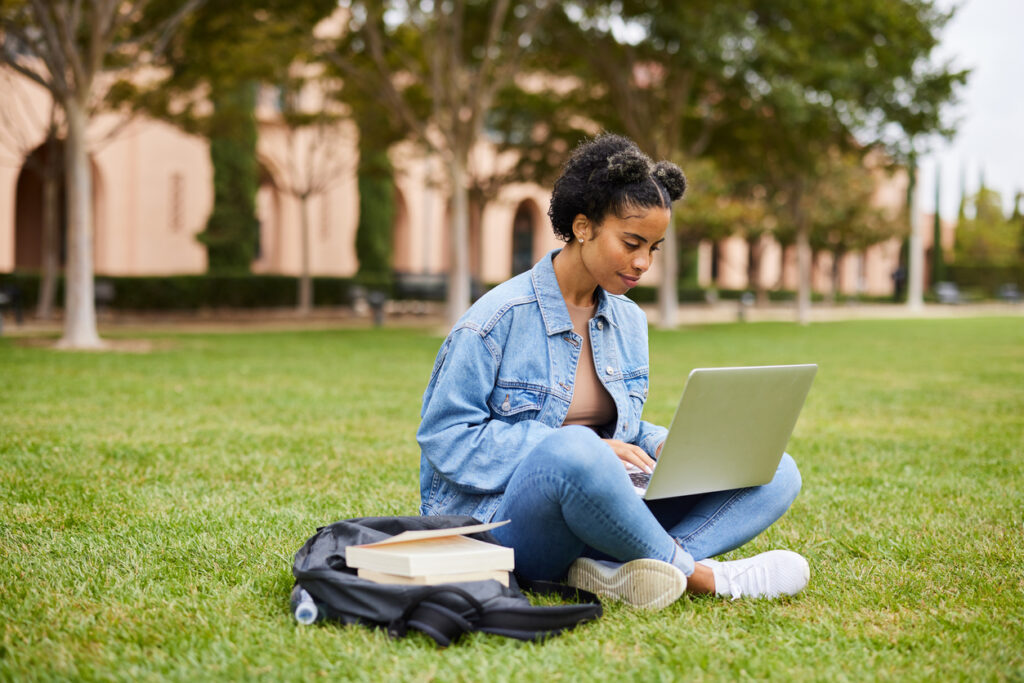 While scholarships and grants help cover some of your school costs, you might need more to cover your full tuition. Other expenses such as books, housing, meal plans, and parking can quickly add up. 
So, what do you do when you've already exhausted all the scholarships and grants offered through the Free Application for Federal Student Aid (FAFSA®)? For some students, their next move is to research federal and private student loans. 
Private and federal student loans are an alternative option for students in similar situations. If you end up looking into student loans, you're not alone. In fact, as of 2023, 43.5 borrowers have federal student loan debt. 
Even though student loans are common, it's important to remember they aren't all the same. Before you can borrow money for school, you must know the federal or private student loan requirements to determine your eligibility. 
The Importance of Student Loans in Financing Higher Education
Getting a college degree can be an extremely valuable asset for your future, opening job opportunities and earning potential. The cost of tuition and other expenses can be a barrier for many students.  
That's where student loans come in. 
Student loans through the federal government or private lenders can help finance your education and help you focus on achieving your academic (and professional) goals. 
Federal Student Loans
Federal student loans are offered through the US Department of Education after you submit your FAFSA. Federal student loans can help students and their families pay for school by providing accessible financial assistance. 
These loans can cover various expenses, like room and board, books, and tuition. There are also borrower protections with federal student loans, including loan forgiveness programs. 
Types of Federal Student Loans
There are three main types of federal student loans: 
Direct subsidized:

Offered to undergraduate students with financial need

 

Direct unsubsidized:

Offered to undergraduate or graduate students, regardless of financial need

 

Direct PLUS:

Offered to graduate or professional students (or parents of dependent undergraduate students)

 
If you have multiple federal student loans, you can combine them into a direct consolidation loan, making the repayment process easier. 
Federal Student Loan Requirements and Eligibility
There are specific requirements students must meet to qualify for federal student loans: 
Be a US citizen or eligible non-citizen.

 
Have a valid Social Security number.

 

Enroll in an eligible degree program.

 

Be at least a half-time student. 

 

Maintain satisfactory academic progress.

 

Not be in default on other federal student loans.

 
Some federal student loans, like Direct PLUS loans, also consider the borrower's credit history. Students or their parents would want a good credit score to qualify for these loans. 
Tips on How to Qualify for Student Loans
The first thing to do if you want to qualify for federal student loans is complete the FAFSA.  
Next, seek out scholarships and grants to reduce the amount you may need. Federal student loans have limits, so you may only be able to cover some of the cost of your education with just federal student loans. 
It's always a good idea to talk to the financial aid office at your college or university to get additional guidance as you navigate federal student loans. Plus, Ascent offers a variety of tools and resources to give you more insight into the student loan process. 
Private Student Loans
Private student loans, offered by banks, credit unions, and other private lenders, are another option if you need help to finance your college costs.  
Unlike federal student loans, private student loans can cover many typical college expenses, making them a great option for students who've exhausted other funding methods. 
The Difference Between Private Loans and Federal Loans
Federal and private loans can help pay for college, but they differ. A few of the key differences include: 
Repayment options

 

Loan limits

 

Credit requirements

Borrower protections 

 
Most students prefer taking out federal student loans because they have lower interest rates, more repayment options, and other borrower protections. Private loans don't always offer these perks. However, they can help students cover the difference if they still need more money after taking out federal loans – and might even offer other benefits.  
Private Student Loans Requirements and Eligibility
Every private lender sets their own terms, but most lenders have at least a few shared eligibility requirements, including: 
Be a US citizen or eligible non-citizen (or have a cosigner who meets these requirements)

 

Have a valid Social Security number

 

Have a good credit score (or a cosigner with a good credit score)

 

Enroll in an eligible degree program

Be at least a half-time student

Meet the lender's minimum income and credit conditions

 
Private lenders may also have requirements based on your academic performance, major, or career goals. Ascent is different because we give you more flexible loan and repayment options than other private lenders. We offer college loans with a cosigner and college loans without a cosigner to provide you with more opportunities to fund your education.
Tips on How to Qualify for Private Student Loans
Before applying for private student loans, understand your credit score (or your cosigner's credit score). A better credit score will help you secure lower interest rates and increase your application's chances. 
You'll also want to compare different lenders and loan options. If you don't qualify for loans on your own, you may need to find a cosigner.  
Lastly, you should provide all the documentation and information the lender needs on time.  
Federal Loans vs. Private Loans: Which is Right for Me?
Choosing between federal loans and private loans may seem tricky because they can both benefit students who need financial support to attend college.  
Federal loans can be a great option if you qualify for financial need based on your FAFSA information. However, if you have excellent credit and can get lower interest rates on private student loans, this may be another option. 
Most students max out their federal student loan options before turning to private student loans. The choice is personal for every student, and you should base your decision on your financial situation and goals.  
Before you decide, you should compare the terms and implications of your loan options. When doing this, think about these questions: 
How much do you need to borrow?

How long will it take to pay the loan back?

When do you have to start making payments?

How much will you pay in interest over the life of the loan?

 
No matter which option you choose, learning how to get a student loan with the best terms will benefit you in the long run.  
Keep Up to Date with Ascent
When it's time to apply for student loans, you can choose between federal loans or private loans. While federal loans are a great starting point, they may not cover the full amount you need for college. If so, private student loans can back up the rest of the cost. 
However, not all lenders offer private student loans without credit or a cosigner. This is where Ascent can help. 
Ascent provides fixed and variable interest-rate loans with flexible repayment options. Students can apply for loans with or without a cosigner. So, even if you don't have credit or a steady income, you can still get the funds you need for school. 
As you plan for the next step in your education, do plenty of research to explore your options. Making an informed choice about how you pay for school is essential to set yourself up for future success. Ascent can help – review our student loan tips and resources to help you plan for your bright future! 
Frequently Asked Questions
If you want more information on eligibility requirements for student loans, here are a few answers to frequently asked questions. 
What Disqualifies You from Getting a Student Loan?
A few things may disqualify you from getting a federal student loan, like not being at least a half-time student or defaulting on other federal loans. Check the requirements for student loans before applying to ensure eligibility.  
What Is the Maximum Income Needed to Qualify for Federal Student Loans?
There is no maximum income to qualify for federal student loans. However, your financial need will be considered when determining how much you can borrow. 
What Is the Maximum Student Loan Amount?
The maximum federal student loan amount you can receive varies depending on the type of loan and your education level. For undergraduate students, the maximum amount falls between $5,500 to $12,500 per year, while graduate and professional students can borrow up to $20,500 per year. Private lenders will set their own loan limit amounts. There are also aggregate limits that cap the total amount you can borrow over your academic career.