15 Must Have Student Discounts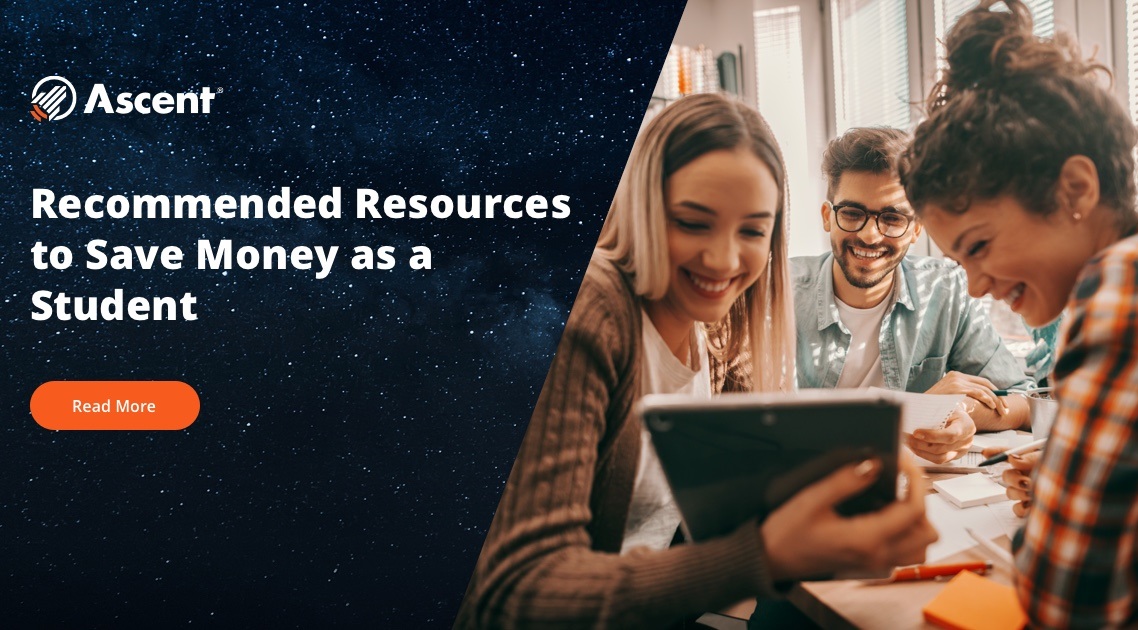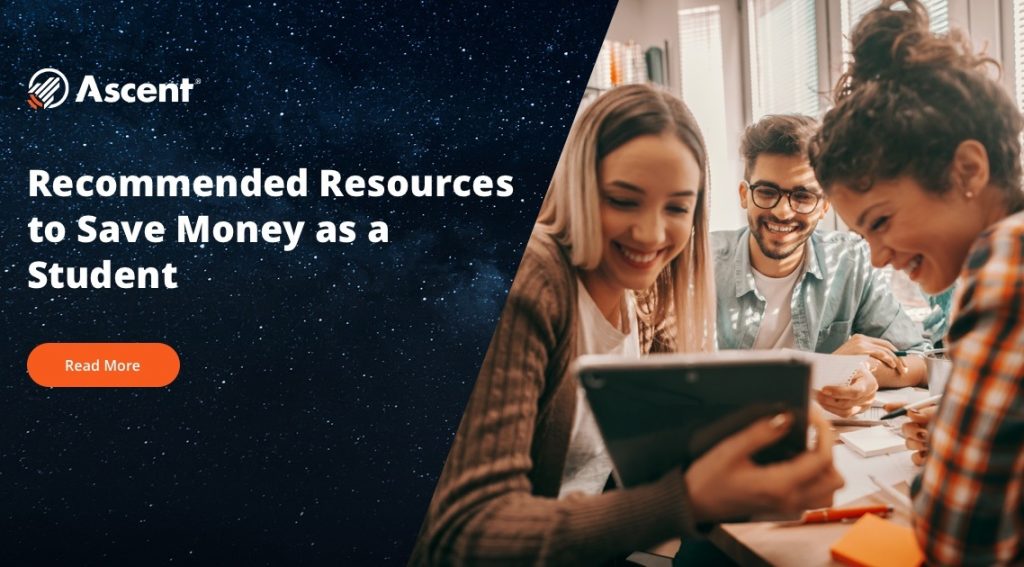 We get it, attending college is expensive… really expensive. From tuition, to housing expenses, and those pricey textbooks, the list seems never-ending. But being a student also has its perks. Did you know that you could save some cash just by being a student?
There are tons of apps and businesses that offer student discounts – typically all you have to do is show your student ID or register with your school email. We're here to help you maximize the money-saving power that comes with being a student.
Apps You Can Download on Your Phone
1. You & Your Phone Need to Break up
Having trouble reading one paragraph in your textbook without reaching for your phone? What if you could earn money just by staying off your phone? Pocket Points allows you to save money simply by staying off your phone during class or even while driving! The longer you stay off your phone, the more points you earn. Once you have enough points, you can redeem them through deals from local and online retailers such as Chick-fil-A® and Levi's ®.
2. UNiversal Savings
Online shopping has become the new norm with stay-at-home orders in full effect. Why not take advantage of free discounts? UNiDAYS gives you access to student deals for some of your favorite brands. It's also free and super easy to use. All you have to do is download the UNiDAYS app, sign up and confirm your student status. It only takes a few minutes to get some great discount codes to places like Adidas®, Pacsun® and H&M®.
3. Spill the Beans
Recently buy new make-up from E.l.f. or new gym gear from Gymshark? With the current impact on the economy, a ton of businesses are offering even more deals. Student Beans is another free and easy to use app if you're looking for an extra discount. After you've signed up, Student Beans will assign you a custom Student Beans ID that you can use in-store or online.
Digital Necessities & Subscriptions You're Probably Already Using
4. Amazon Prime©, but for Students
Amazon Prime© is a fast and easy way to get books, school supplies, gifts, and so much more! Did you know they deliver groceries too? This is especially great if you don't have a car or the time to run to Target (because 5 minutes in Target becomes three hours and $300 later). Why not order everything from the comfort of your bed? You can get a 6-month free trial of Amazon Prime© that includes free two-day shipping, unlimited
streaming of Prime movies and TV shows, unlimited photo storage with Prime Photos, Prime Music, and much more! After your trial ends, you can continue your membership and get Amazon Prime© for a monthly or annual subscription.
5. "Yes, I'm still watching."
Take a break from school by enjoying some music, TV shows, and movies! Spotify© offers a Premium Student Discount that also give you access to both Hulu and SHOWTIME too. Chances are you're already paying for Spotify and Netflix, so maybe it's time to change it up a bit (p.s. Bob's Burgers is on Hulu).
6. Apple Music©
Not a Spotify© kind of person? Apple Music© also gives you access to over 60 million songs and album downloads for over 100,000 artists to your personal music library. Plus, some artists exclusively release their music through Apple Music before it even hits Spotify. The Apple Music© Student Discount can be purchased for a monthly or annual subscription after a free 3-month trial.
Essentials to Survive College
7. Apple©
Need a new laptop to help with your studies or improve your Zoom video quality? With Apple's Education Pricing, you can save money on certain Apple© products such as Macbooks and iMacs.
8. Microsoft®
With Microsoft's Student Discount, you can save up to 10% on Surface products like laptops, computer equipment, and pens. Take advantage of this discount as you learn to take classes from home!
9. Best Buy™
Get a discount from a variety of brands such as Samsung©, Bose©, and the Amazon Kindle! All you have to do to get Best Buy's Student Deals is create a My Best Buy® account and sign up for Student Deals as they come your way!
Beyond the Classroom
10. Student Universe©
We understand that traveling may not be the best option right now considering the circumstances surrounding coronavirus. We miss traveling too, hang in there! But when everything clears up, Student Universe helps students like you get discounts on flights, hotels, and tours with Student Universe. This will be a useful resource to get cheap flights after the stay-at-home orders are lifted and you feel safe planning a getaway for a little.
11. Car Insurance
Many auto insurance providers offer a student discount to parents for having a student on their insurance policy. Qualifications for discounts vary between providers, so be sure to check with your insurance company to find out what discounts you qualify for, especially in the wake of coronavirus. Some major insurance providers that offer a student discount or a good grades discount include: Geico©, Farmers Insurance©, and State Farm®.
12. Ascent Rewards
We're always here to help you reach your financial goals. With Ascent Rewards, you can get cash back for the brands you know and love, such as Ulta Beauty, Panera Bread, and Starbucks – Yes, we said it. It's quick and easy to join!
To Be a Successful Student
13. Abobe Creative Cloud©
Are you an aspiring UX designer? Or maybe you've wanted to try video editing but never really knew where to start. Whatever your creative endeavors are, Adobe Creative Cloud© offers a variety of tools that could enhance your creativity skills in photo editing, graphic design, animation and more! As a student, you have access to all of Adobe Creative Cloud©'s apps at a significant discount from the regular subscriptions!
14. Office 365®
Microsoft Office 365© is essential for any college student when Google Docs, Sheets, and Slides aren't cutting it. Microsoft's classic suite of Word, PowerPoint, Excel, and Outlook is easy and useful to use as cloud-based tools, with other benefits like OneDrive, OneNote, and Microsoft Teams. This package can be costly but you can get all of this for free with the student plan. Yes, we said it; FREE.
15. Evernote©
We understand how much time you spend taking notes for your classes. Evernote© helps to organize and sync all of your information between your phone and laptop, so you'll always have your notes with you wherever you go. It's free with the basic plan, but with the Evernote© student discount, you can get the premium plan for a discount.
COVID-19 Discounts
We understand the growing concern surrounding COVID-19 and many other companies recognize it too. Some companies are offering discounted resources to assist students as they transition to taking classes and working from the comfort of their home.
· Ivy League Courses
Learn a wide variety of online courses from Brown, Columbia, Cornell, Dartmouth, Harvard, Penn, Princeton, and Yale for free! There are even some classes where you can get a certificate after completing the course.
· Spectrum©
Good internet service is crucial more than ever. To help get you started, they will also waive any installation or pre-payment fees.
· Xfinity©
Another internet service provider that is helping to keep people connected is Xfinity©. They are offering free out-of-home Wi-Fi hotspots to anyone who needs it. They are also adding more free entertainment content as well as more educational resources.
There are tons of resources for you to save money as a student! We know it could be tempting to spend MORE money because of all these discounts, but remember to start with what you need. Understanding the difference between a want and a need is an important skill that will benefit you beyond college.
Check out our budgeting hub for more tips and advice on how to save money!
Ascent Written, Native Advertising Disclosure
Ascent Funding, LLC ("Ascent") sponsors these blog posts and creates informational content that is of interest to prospective borrowers and our applicants. The information included in this blog post could include technical or other inaccuracies or typographical errors. It is solely your responsibility to evaluate the accuracy, completeness and usefulness of all opinions, advice, services, merchandise and other information provided herein. ASCENT IS NOT RESPONSIBLE FOR, AND EXPRESSLY DISCLAIMS ALL LIABILITY FOR, DAMAGES OF ANY KIND ARISING OUT OF USE, REFERENCE TO, OR RELIANCE ON ANY INFORMATION CONTAINED WITHIN THESE BLOG POSTS (INCLUDING THIRD-PARTY SITES). ASCENT OFFERS LINKS TO THIRD PARTY WEBSITES AND ARTICLES SOLELY FOR INFORMATIONAL PURPOSES. WHEN YOU CLICK ON THESE LINKS YOU WILL LEAVE THE ASCENT WEBSITE AND WILL BE REDIRECTED TO ANOTHER SITE. THESE SITES ARE NOT UNDER THE DIRECTION OR CONTROL OF ASCENT. WE ARE NOT AN AGENT FOR THESE THIRD PARTIES NOR DO WE ENDORSE OR GUARANTEE THEIR PRODUCTS OR THEIR WEBSITE CONTENT. ASCENT MAKES NO REPRESENTATIONS REGARDING THE SUITABILITY OR ACCURACY OF THE CONTENT IN SUCH SITES AND WE ARE NOT RESPONSIBLE FOR ANY OF THE CONTENT OF LINKED THIRD PARTY WEBSITES.