Understanding the Difference Between a WANT and a NEED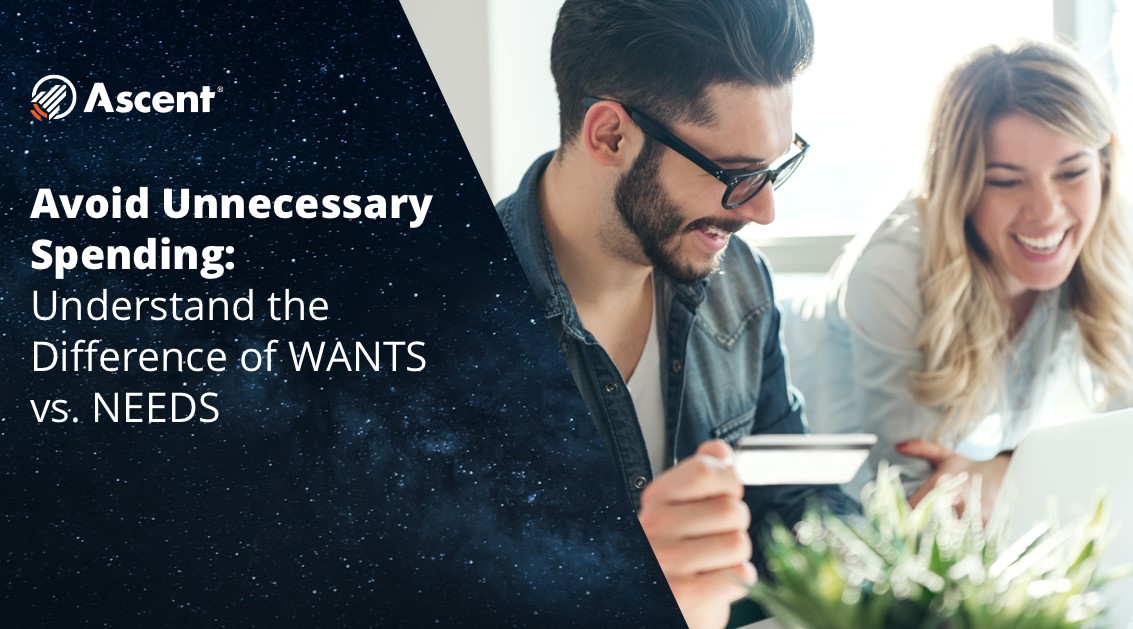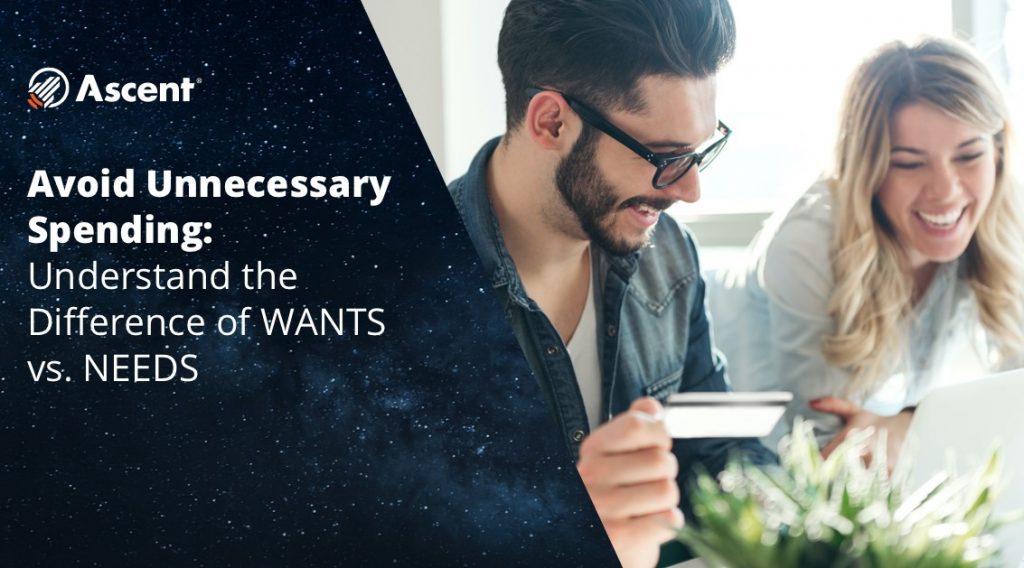 College is a time of newfound freedom as well as increased responsibilities for students transitioning from the comfort of their home to the uncertainty of college life. Striking the balance between studying vs. socializing and spending vs. saving may seem like an enormous task, especially with limited resources to help students understand how costly each decision can be for their academic and financial well-being.
One of the most important skills students can develop during college is learning the difference between a WANT and a NEED. Sticking to budget requires prioritizing what's important and avoiding unnecessary spending. With holidays around the corner, there's no better time to brush up on your financial wellness skills and understand your wants vs. your needs. Watch our video below and continue reading.
Not Just for Survival
Before we dive into how you can tell the difference between a want and a need, it's important to clarify what exactly we mean by "need." Of course, everyone requires adequate food, water and shelter, whether they're in college or not. The more nuanced "need" that we're talking about is what you need to be successful in college.
A "need" is something that is required to have a successful college experience, both on campus and beyond. A "want" is something that may be nice but is not essential.
It goes without saying studying when you're hungry is a bad idea. It is important to understand the budget you need to live a healthy lifestyle before even beginning to understand how you can save money. Even when the budget is tight, there are often unnecessary expenses hiding in your monthly bill statements. But with a little financial wellness know-how, you can learn how to prioritize your purchases to make the most out of your monthly budget.
Know Your Expenses
Ready for a little budgeting game? On a piece of paper, make a list of all of your recurring monthly expenses. These could be things such as a cell phone bill, rent, Netflix, Disney+, Spotify, or a gym membership. In another column, write down whether each item on your list is a want or a need.
Some items, such as rent, are easy — obviously, that's a need. A cell phone bill is also a need for most college students, although there are ways to reduce this expense. Other items like Netflix, Disney+ and Spotify, are trickier. While this probably isn't a need, it may be cheaper than going out to the movies every week or purchasing new music.
As you can see, there's no one-size-fits-all approach to determining wants and needs. While everyone has certain basic needs in common, your list of wants vs. needs may look quite a bit different than your classmate's. It's up to you to make a well-informed decision on whether or not a particular expense is worthy of your budget space. This exercise simply helps us see where we may be spending unnecessarily.
Little Things Add Up
While getting a hold of your monthly expenses is pretty straightforward, the smaller day-to-day purchases can be harder to manage. For example, a $4 latte purchased five times a week equals over $1,000 by the end of the year. While caffeine may fall under the "need" column for many students, this need can be satisfied in a more sensible way by making coffee at home. Homebrew can cost as little as 16 cents per cup, totaling less than $50 a year!
When you become more aware of your wants vs. needs, you can apply this knowledge in real-time. This requires that you understand your spending budget for food and other daily expenses. Once your financial savviness has sharpened, you'll be able to spot an unnecessary expense from a mile away. This money can instead be used for things that really matter, such as building up your savings or paying off debt.
Treating Yourself
If you've been sticking to your budget all year long, there's no harm in treating yourself every once in a while. As we touched on in a previous blog post, there are other ways to celebrate without breaking the bank. You can give yourself a small reward once a month to stay motivated, such as a mini vacation with friends or tickets to a movie or concert you've been wanting to see. Being committed to financial stability doesn't mean you can't have fun!
Next time you find yourself wanting the next iPhone, ask yourself if it's a need or a want. Then, postpone the purchase for a few days if you can. You may find after some time, your desire for the object fades away. If you still want it, do the math and see whether it can fit in your budget.
Understanding the differences between your wants and your needs will benefit you far beyond your graduation ceremony. For more financial advice and tips, please visit AscentStudentLoans.com/Financial-wellness.
Ascent Written, Native Advertising Disclosure
Ascent Funding, LLC ("Ascent") sponsors these blog posts and creates informational content that is of interest to prospective borrowers and our applicants. The information included in this blog post could include technical or other inaccuracies or typographical errors. It is solely your responsibility to evaluate the accuracy, completeness and usefulness of all opinions, advice, services, merchandise and other information provided herein. ASCENT IS NOT RESPONSIBLE FOR, AND EXPRESSLY DISCLAIMS ALL LIABILITY FOR, DAMAGES OF ANY KIND ARISING OUT OF USE, REFERENCE TO, OR RELIANCE ON ANY INFORMATION CONTAINED WITHIN THESE BLOG POSTS (INCLUDING THIRD-PARTY SITES). ASCENT OFFERS LINKS TO THIRD PARTY WEBSITES AND ARTICLES SOLELY FOR INFORMATIONAL PURPOSES. WHEN YOU CLICK ON THESE LINKS YOU WILL LEAVE THE ASCENT WEBSITE AND WILL BE REDIRECTED TO ANOTHER SITE. THESE SITES ARE NOT UNDER THE DIRECTION OR CONTROL OF ASCENT. WE ARE NOT AN AGENT FOR THESE THIRD PARTIES NOR DO WE ENDORSE OR GUARANTEE THEIR PRODUCTS OR THEIR WEBSITE CONTENT. ASCENT MAKES NO REPRESENTATIONS REGARDING THE SUITABILITY OR ACCURACY OF THE CONTENT IN SUCH SITES AND WE ARE NOT RESPONSIBLE FOR ANY OF THE CONTENT OF LINKED THIRD PARTY WEBSITES.