Ascent Named Best Private Student Loan for 2021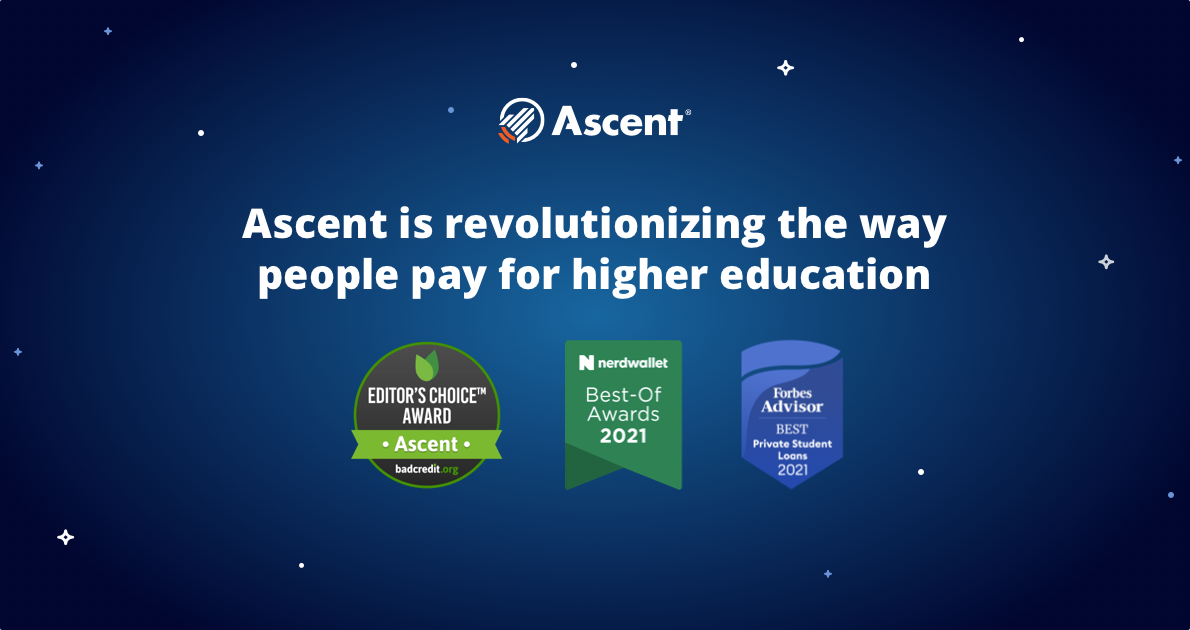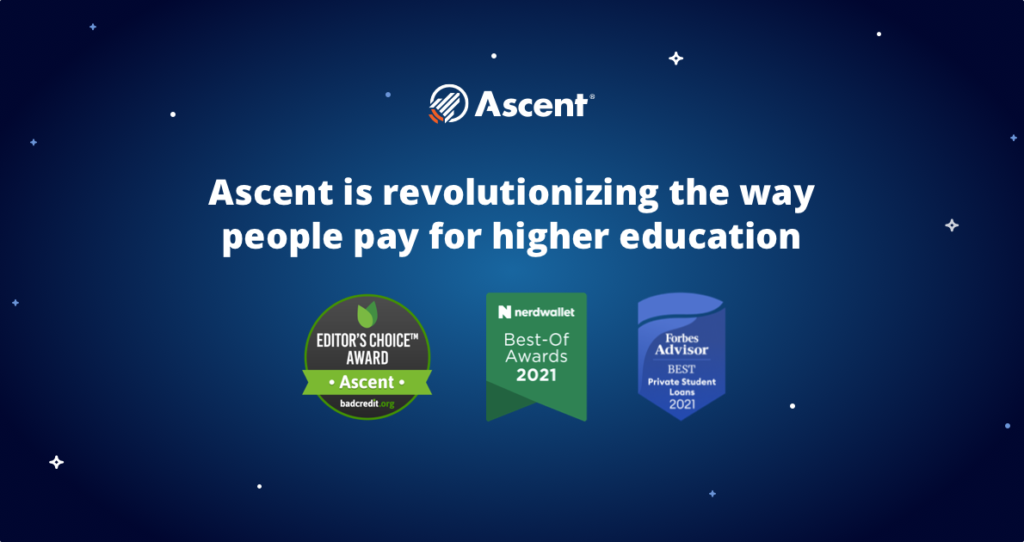 Ascent has done it again! To kick off the new year, we are proud to announce that Ascent was named a Best of 2021 awards winner by Forbes Advisor and one of NerdWallet's 2021 Best-Of awards winners.
©2017-2021 and TM, NerdWallet, Inc. All Rights Reserved.
Both of these awards come after a monumental year for Ascent. We celebrated winning Best Private Student Loan by Forbes Advisor in 2020 and the #1 student loan lender by DollarGeek, Saving for College, and The Balance. Ascent was also named one of the 2020 Best Places to Work in San Diego by the San Diego Business Journal.
"To start the year with these awards is incredible," stated Ken Ruggiero, Chief Executive Officer at Ascent. "The recognition from Forbes Advisor and NerdWallet illustrates our commitment to continue investing in our team and innovative loan products. This year, we plan to do even more to diversify our financing options and customer benefits that put students and their families first."
Award-Winning Private Student Loans
Forbes Advisor
Ascent was named the Best Private Student Loan for the second year in a row by Forbes Advisor. In addition, Ascent won among the best in seven different categories: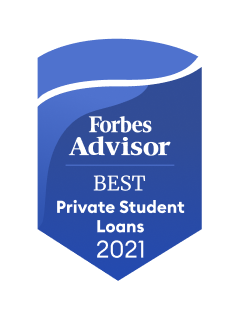 According to Forbes Advisor, they scored 12 lenders across multiple data points, including interest rates, fees, loan term, hardship options, application processes, and eligibility.
NerdWallet
NerdWallet also named Ascent a 2021 Best-Of winner in two categories: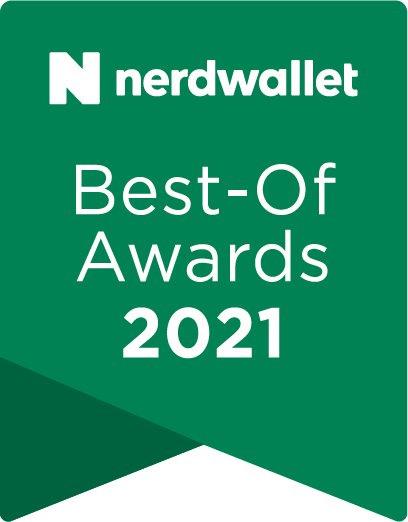 Ascent's Co-Signed Loan, NerdWallet's 2021 Best-Of Awards winner for Private Loans
Ascent's Outcomes-Based Non-Co-Signed Loan, NerdWallet's 2021 Best-Of Awards winner for Independent Students
According to NerdWallet, they reviewed 34 banks, credit unions, and online lenders that offer student loans and refinancing options. They scored lenders in various categories, such as availability to a wide range of borrowers, flexible payment options, and features that enable faster repayment.
From the very beginning, Ascent has been committed to revolutionizing the way students pay for higher education by offering competitive loan options, student-driven innovation, and financial wellness resources. The awards from Forbes Advisor and NerdWallet solidify our team's hard work.
BadCredit.org
Ascent was also recently recognized by BadCredit.org for their Editor's Choice™ Award as the Top Private Student Loan Provider. BadCredit.org said, "We are recognizing Ascent with our Editor's Choice™ Award as Top Private Student Loan Provider thanks to the company's student-focused efforts and innovative loan options."
BadCredit.org also went on to say, "If you find yourself overwhelmed when it comes to the options available for financing your higher education, Ascent, with its student-focused philosophy and wide range of flexible options, may be the right choice for you."
More Options to Make Paying for College Affordable in 2021
During these challenging economic times, Ascent wants to set students up for financial success. With Ascent loans, students have the option to wait up to nine months after graduation to make their first payment. Furthermore, Ascent also announced the recent launch of Ascent's Progressive Repayment. This repayment option allows students to start with lower payments that slowly increase over time to meet their original loan term.
To check eligibility and calculate your adjusted monthly payment amounts under the Progressive Repayment option, students with Ascent loans can contact Launch Servicing.
Ascent also offers programs to help students and their families during the coronavirus pandemic. Ascent's Natural Disaster/Declared Emergency Forbearance allows Ascent borrowers to temporarily pause payments on their student loans for up to three months in times of disasters and economic hardships.
Ascent's mission to change the way people pay for college is evident as we do even more to help students and their families through award-winning innovative school loans, options, and benefits, and 2021 is just getting started.